475–Byzantine Emperor Zeno is forced to flee his capital at Constantinople, and his general, Basiliscus, gains control of the empire.
681–King Erwig of the Visigoths initiates a council in which he implements diverse measures against the Jews in Spain.
727–Chinese Emperor Daizong is born Li Yu in Luoyang, Tang China.
1127–Invading Jurchen soldiers from the Jin Dynasty besiege and sack Bianjing, the capital of the Song Dynasty of China, ending the Northern Song Dynasty.
1150–Prince Hailing of Jin, and other court officials, murder Emperor Xizong of Jin, at age 30.
1324–Explorer, Marco Polo, dies in Venice, Republic of Venice, at age 69. Marco Polo was not the first European to reach China, but he was the first to leave a detailed chronicle of his experience. The book,
The Travels of Marco Polo,
inspired Christopher Columbus and many other explorers. There is substantial literature based on Polo's writings, and he also influenced European cartography, leading to the introduction of the Fra Mauro map.
1349–Believed to be the cause of the ongoing Black Death, the Jewish population of Basel, Switzerland, is rounded up and incinerated.
1431–Judges' investigations for the trial of Joan of Arc begin in Rouen, France, the seat of the English occupation government.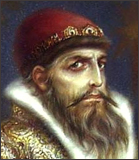 1514–Anne of Brittany dies of a kidney-stone attack in Blois, France, at age 36. Upon her father's death in 1488, she became Sovereign Duchess of Brittany, Countess of Nantes, Montfort and Richmond, and Viscountess of Limoges. She was a central figure in the struggle for influence that led to the union of Brittany and France.
1517–Joanna of Aragon, Queen of Naples, dies following a short illness in Naples, Italy, at age 62.
1554–Pope Gregory XV is born Alessandro Ludovisi in Bologna, Papal States.
1570–Tsar, Ivan the Terrible, kills 1,000 to 2,000 people in Novgorod, Russia.
1624–Empress Meisho of Japan is born Oki-ko in Japan. In the history of Japan, Meisho was the seventh of eight women to become empress regnant.
1728–Poet Laureate of England, Thomas Warton, is born in Basingstoke, Hampshire, England.
1760–Ahmad Shah Durrani defeats the Marathas in the Battle of Barari Ghat.
1768–Philip Astley presents the first modern circus in London, England.
1788–Connecticut becomes the fifth state of the United States of America.
1792–The Treaty of Jassy between Russian and the Ottoman Empire is signed.
1793–Jean-Pierre Blanchard becomes the first person to fly in a balloon in the United States.
1799–British Prime Minister, William Pitt the Younger, introduces an income tax of two shillings to the pound, to raise funds for Great Britain's war effort in the Napoleonic Wars.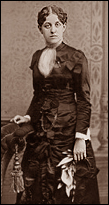 1806–Admiral Horatio Lord Nelson receives a state funeral and is interred in St. Paul's Cathedral in London, England.
1811–The first Women's Golf Tournament is held.
1816–Sir Humphry Davy tests his safety lamp for miners at Hebburn Colliery, England.
1819–Catherine Pavlovna of Russia dies of erysipelas complicated by pneumonia in Stuttgart, Württemberg, at age 30.
1822–Portuguese Prince Pedro I of Brazil decides to stay in Brazil against the orders of the Portuguese King João VI, beginning the Brazilian independence process.
1838–The first Flea Circus in the U.S. opens in New York City.
1839–The "daguerreotype" photographic process is announced at the French Academy of Science.
1857–The 7.9 Fort Tejon earthquake strikes California.
1858–Anson Jones, the last President of the Republic of Texas, commits suicide by gunshot in Houston, Texas, at age 59.
1859–Carrie Chapman Catt, American women's suffrage leader and founder of the League of Women Voters, is born in Ripon, Wisconsin.
1861–Mississippi is the second state to secede from the Union.
1861–The "Star of the West" incident occurs near Charleston, South Carolina. It is considered by some historians to be the "first shots of the American Civil War."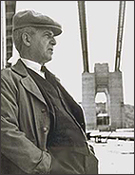 1870–Structural engineer, Joseph (Baermann) Strauss, is born in Cincinnati, Ohio. He was chief engineer of the Golden Gate Bridge, in San Francisco, California. Strauss was concerned with the safety of his workers and he required that a net be installed beneath the Golden Gate Bridge during construction. This net saved a total of 19 lives.
1873–Politician, Napoleon III, dies from complications related to gallstones in Chislehurst, England, at age 64. He was the first President of France, and the first to be elected by a direct popular vote. He remains the longest-serving French head of state since the French Revolution.
1875–Sculptor and art collector, Gertrude Vanderbilt Whitney, is born in New York, New York. She was born into the wealthy Vanderbilt family and married into the Whitney family. She founded the Whitney Museum of American Art. In 1934, she was at the center of a highly publicized court battle with her sister-in-law, Gloria Morgan-Vanderbilt, for custody of her ten-year-old niece, Gloria Vanderbilt.
1878–Victor Emmanuel II of Italy dies at Quirinal Palace, Rome, Kingdom of Italy, at age 57. His son, Umberto I, becomes King of Italy.
1880–The Great Gale of 1880 devastates parts of Oregon and Washington with high winds and heavy snow.
1894–New England Telephone and Telegraph installs the first battery-operated telephone switchboard in Lexington, Massachusetts.
1898–Actress-singer, Gracie Fields, is born Grace Stansfiel in Rochdale, Lancashire, England. She was a comedienne and star of both film and music hall.
1901–Cartoonist, Chic Young, is born Murat Bernard Young in Chicago, Illinois. He created the popular, long-running comic strip "Blondie." It debuted September 8, 1930, and during his lifetime, Young produced more than 15,000 Blondie strips. According to King Features Syndicate, Young had a daily readership of 52 million.
1902–New York State introduces a bill to outlaw flirting in public.
1903–Two New Yorkers buy the Baltimore baseball franchise for $18,000 and move it to New York.
1903–Hallam Tennyson, 2nd Baron Tennyson, son of the poet Alfred Tennyson, becomes the second Governor-General of Australia.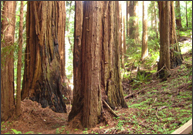 1908–The Muir Woods National Monument, is established in Northern California.
1908–Writer, Simone de Beauvoir, is born in Paris, France. She was a feminist, prominent existentialist, and longtime companion of Jean-Paul Sartre. She is the author of novels and autobiographical works, including
Memoirs of a Dutiful Daughter
, but she is best known for her influential study of women in society,
The Second Sex
. Activist, Gloria Steinem, once said, "If any single human being can be credited with inspiring the woman's movement, it's Simone de Beauvoir."
1909–Ernest Shackleton, leading the Nimrod Expedition to the South Pole, plants the British flag 97 nautical miles from the South Pole, the farthest anyone had ever reached at that time.
1909–Politician, Anthony Mamo, is born in Birkirkara, Malta. He was the first President of Malta (1974-1976).
1913–Richard Milhouse Nixon, 35th President of the United States, is born in Yorba Linda, California. He ran for president in 1960, and lost to John F. Kennedy by only 113,000 out of 69 million votes cast. Two years later, he lost the race for governor of California and announced that he was quitting politics, saying, "You won't have Richard Nixon to kick around any more." But in 1968, he ran for President a second time, this time defeating the Democratic nominee, Hubert H. Humphrey.
1914–Phi Beta Sigma Fraternity Inc. is formed. It is the first historically black intercollegiate Greek-letter fraternity to be officially recognized at Howard University.
1915–Actress, Anita Louise (Fremault), is born in New York, New York. She appeared in the films
A Midsummer Night's Dream, Anthony Adverse, The Bandit of Sherwood Forest,
and
Bulldog Drummond at Bay
.
1915–Actor, Fernando Lamas, is born Fernando Álvaro Lamas y de Santos in Buenos Aires, Argentina. He appeared in the films
Stella, The Merry Widow,
and
The Lost World
. He was married to actress, Arlene Dahl, and swimmer-actress, Esther Williams, and he is the father of actor, Lorenzo Lamas.
1916–During World War I, the Battle of Gallipoli concludes with an Ottoman Empire victory as the last Allied forces are evacuated from the peninsula.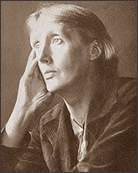 1917–During World War I, the Battle of Rafa is fought near the Egyptian border with Palestine.
1918–Battle of Bear Valley takes place. It is the last battle of the American Indian Wars
1922–Ernest Hemingway and his wife, Hadley, move into an apartment at 74 rue Cardinal Lemoine, in Paris, France.
1923–Juan de la Cierva makes the first autogyro flight.
1923–Lithuanian residents of the Memel Territory rebel against the League of Nations' decision to leave the area as a mandated region under French control.
1924–Writer, Virginia Woolf, buys the lease on a house at 52 Tavistock Square in Bloomsbury, London, England. She and her associates will become known in cultural circles as the "Bloomsbury Group."
1925–Actor, Lee Van Cleef, is born Clarence Leroy Van Cleef, Jr., in Somerville, New Jersey. He appeared in the films
High Noon, From Here to Eternity, It Conquered the World, The Tin Star, The Young Lions, For a Few Dollars More,
and
The Good, the Bad, and the Ugly
.
1927–A fire at the Laurier Palace movie theatre in Montreal, Quebec, Canada, kills 78 children.
1928–Author, Judith Krantz, is born in New York, New York. She is a Jewish-American novelist who writes in the romance genre. Her works include
Scruples, Princess Daisy, Mistral's Daughter,
and
Till We Meet Again
.
1935–Actor, Bob Denver, is born Robert Osborne Denver in New Rochelle, New York. Denver was a teacher in Corpus Christi, Texas, when he was cast as the teenage beatnik, Maynard G. Krebs, in the TV series
The Many Loves of Dobie Gillis
. He then played the title role in the TV sitcom
Gilligan's Island
. He appeared in the films
A Private's Affair, Take Her, She's Mine, For Those Who Think Young, Who's Minding the Mint?, The Sweet Ride,
and
Back to the Beach
.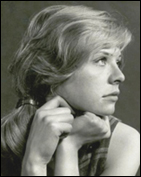 1936–Semi-automatic rifles are adopted by the U.S. Army.
1938–Paul of Greece marries Frederica of Hanover in Athens, Greece.
1939–Actor, Jimmy Boyd, is born in McComb, Pike County, Mississippi. He is best known for his hit song
I Saw Mommy Kissing Santa Claus,
which he recorded when he was 13 years old. He appeared in the films
Racing Blood, The Second Greatest Sex, Platinum High School, Inherit the Wind, High Time, Norwood, Mean Dog Blues,
and
Brainstorm
. He was married to actress, Yvonne Craig.
1939–Actress, Susannah York, is born Susannah Yolande Fletcher in Chelsea, London, England. She was one of the beautiful and talented actresses of the "Swinging 60s." She appeared in the films
There Was a Crooked Man, The Greengage Summer, Tom Jones, The Fall of the House of Usher, Kaleidoscope, A Man for All Seasons, The Killing of Sister George, Oh! What a Lovely War, They Shoot Horses Don't They?, Zee and Co., Images, The Maids, Superman,
and
A Summer Story
.
1941–Folk singer, Joan Baez, is born in Staten Island, New York. She is a songwriter, musician, and activist. Baez has performed publicly for over 55 years, releasing over 30 albums. Her hits include
Love is Just a Four-Letter Word, The Night They Drove Old Dixie Down,
and
Diamonds & Rust
.
1942–Joe Louis knocks out Buddy Baer in Round 1 and becomes the Heavyweight Boxing Champion.
1943–Singer, Scott Walker, is born Scott Engel in Hamilton, Ohio. In 1966, with The Walker Brothers (none of whom were actually related to each other) he went to #13 with
The Sun Ain't Gonna Shine (Anymore)
.
1944–Jimmy Page, guitarist and leader of the rock band, Led Zeppelin, is born James Patrick Page in Heston, Middlesex, England. Page is widely considered to be one of the greatest and most influential guitarists of all time. He was inducted into the Rock and Roll Hall of Fame twice: once as a member of The Yardbirds (1992) and once as a member of Led Zeppelin (1995).
1945–In World War II, the Sixth U.S. Army begins the invasion of Lingayen Gulf.
1947–Elizabeth "Betty" Short, the Black Dahlia murder victim, is last seen alive.
1948–Singer, Bill Cowsill, of The Cowsills, is born William Joseph Cowsill, Jr. in Middletown, Rhode Island. The group had big hits with
The Rain, the Park & Other Things
and
Hair
. The Cowsills were a band made up of the members of the Cowsill family. They made regular television appearances, which led Columbia Pictures to consider a sitcom based on their story, which would star most of the members of the band; but the deal was abandoned when the producers of the show wanted to replace Barbara (the mother) in the cast. The show would later become
The Partridge Family
, with David Cassidy playing the lead singer and Shirley Jones as the mother.
1950–Glam-punk rocker, David Johansen, of The New York Dolls, is born in Statin Island, New York. He had a hit in the 1980s with the song,
Hot Hot Hot
, under the stage name of Buster Poindexter.
1951–Country singer, Crystal Gayle, is born Brenda Gail Webb in Paintsville, Kentucky. She is known for her shiny, waist-length hair and her big hit,
Don't It Make My Brown Eyes Blue
. She is the younger sister of the Queen of Country Music, Loretta Lynn.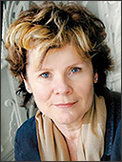 1956–Abigail Van Buren's "Dear Abby" daily newspaper column makes it debut.
1956–Singer, Buddy Holly, playing country music with a trio called The Three-Tunes, begins a two-week tour opening for George Jones and Hank Thompson.
1956–British actress, Imelda Staunton, is born Imelda Mary Philomena Bernadette Staunton in Archway, North London, England. She appeared in the films
Peter's Friends, Much Ado About Nothing, Sense and Sensibility, Rat,
and
Vera Drake
.
1957–British Prime Minister, Sir Anthony Eden, resigns from office, following his failure to retake the Suez Canal from Egyptian sovereignty.
1958–John Tukey coins the term "software" in American Mathematical Monthly.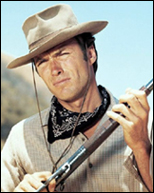 1959–The Western TV series,
Rawhide
, starring Clint Eastwood, debuts on CBS-TV.
1960–President Gamal Abdel Nasser of Egypt opens construction on the Aswan Dam by detonating 10 tons of dynamite, demolishing 20 tons of granite on the east bank of the Nile.
1961–A chart topper:
Wonderland By Night
by Bert Kaempfert.
1962–The U.S. conducts a nuclear test at Nevada Test Site.
1962–
The Beatles
perform a lunchtime show at the Cavern Club in Liverpool, England.
1964–Several Panamanian youths try to raise the Panamanian flag on the U.S. controlled Panama Canal Zone, leading to fighting between U.S. military and Panamanian civilians.
1964–The Beatles perform at the Astoria Cinema, Finsbury Park, London, England. Appearing in two performances of "The Beatles' Christmas Show."
1965–The Mirzapur Cadet College formally opens for academic activities in East Pakistan (present-day Bangladesh).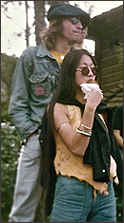 1967–Singer-songwriter, Dave Matthews, is born David John Matthews in Johannesburg, Transvaal, South Africa. During the period from 2000 to 2010, his band, the Dave Matthews Band, sold more tickets and earned more money than any other act in North America.
1971–Elvis Presley, once banned on TV from the waste down for swiveling his hips, is named "one of the ten outstanding young men of America" by the U.S. Jaycees.
1975–On a trip to Disneyworld in Orlando, Florida, (with his son, Julian, and May Pang) John Lennon overcomes his qualms about severing The Beatles business dealings, and finally signs the required document. The Beatles' partnership is then legally dissolved. From this point on, The Beatles exist only as a memory.
1976–A blizzard buries the town of Adams, New York, under 68 inches of snow.
1977–Super Bowl XI: The Oakland Raiders beat the Minnesota Vikings, 32-14.
1978–A.J. McLean, of the Backstreet Boys, is born Alexander James McLean in West Palm Beach, Florida.
1981–Drummer, Cozy Cole, dies of cancer in Columbus, Ohio, at age 71. He scored a #1 hit with the instrumental recording of
Topsy Part 2
.
1982–Comic actor, Paul Lynde, dies of a heart attack in Beverly Hills, California, at age 55. He is best known for the role of Uncle Arthur on the TV sitcom
Bewitched
and for several years he was the "center square" on the game show
Hollywood Squares
. He appeared in the films
Son of Flubber, Bye Bye Birdie, Under the Yum Yum Tree, For Those Who Think Young, Send Me No Flowers,
and
Beach Blanket Bingo
.
1982–Kate Middleton, the Duchess of Cambridge and wife of Prince William, Duke of Cambridge, is born Catherine Elizabeth Middleton at Royal Berkshire Hospital in Reading, Berkshire, England. The Duke and Duchess have two children: Prince George and Princess Charlotte, who are respectively third and fourth in line to the British throne.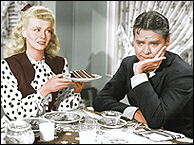 1987–Actor, Arthur Lake, Dagwood Bumstead in the "Blondie" movies, dies of a heart attack in Indian Wells, California, at age 81.
1989–Johnny Bench and Carl Yastrzemski are elected to the Baseball Hall of Fame.
1990–Jim Palmer and Joe Morgan are elected to the Baseball Hall of Fame.
1991–Representatives from the United States and Iraq meet at the Geneva Peace Conference to try to find a peaceful resolution to the Iraqi invasion of Kuwait.
1991–Pete Rose is officially banned from being elected to the Baseball Hall of Fame.
1992–The Assembly of the Serb People in Bosnia and Herzegovina proclaims the creation of Republika Srpska, a new state within Yugoslavia.
1995–Comic-actor, Peter Cook, dies of liver damage in Hampstead, London, England, at age 57. One of the top British satirists of the 1960s, he appeared in the stage show,
Beyond The Fringe
, and the television shows,
That Was the Week That Was
and
Not Only... But Also
, with partner, Dudley Moore. He appeared in the movies
The Wrong Box, Bedazzled, The Bed-Sitting Room, Yellowbeard,
and
The Princess Bride
.
1995–Politician, Prince Souphanouvong, dies in Vientiane, Laos, at age 86. He was the first President of Laos. Educated in France and Vietnam, he eventually became a supporter of Ho Chi Minh, and joined the Indochinese communist movement.
1996–Chechen separatists launch a raid against the helicopter airfield and a civilian hospital in the city of Kizlyar, in the neighboring Dagestan. This turns into a massive hostage crisis involving thousands of civilians.
1996–The sitcom,
3rd Rock from the Sun
, debuts on NBC-TV.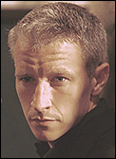 1997–Character actor, Jesse White, dies of a heart attack in Los Angeles, California, at age 80. He is best known for his TV commercials as the "unbusy" Maytag repairman.
1998–Sonny Bono's funeral is broadcast live on CNN from Palm Springs, California. His ex-wife, Cher, delivers a tearful, emotional eulogy for her former partner.
2001–The action-mystery-reality series,
The Mole
, debuts on ABC-TV. Anderson Cooper is the show's host.
2001–Apple announces iTunes at the Macworld Expo in San Francisco, California. The popular application for organizing and playing digital music and videos will eventually cut deeply into the commercial CD and DVD markets.
2002–Michael Jackson is named "Artist of the Century" at the American Music Awards.
2004–An inflatable boat carrying illegal Albanian emigrants stalls near the Karaburun Peninsula while on the way to Brindisi, Italy. Exposure to the elements kills 28 people.
2005–Mahmoud Abbas wins the election to replace Yasser Arafat as President of the Palestinian National Authority. He replaces interim president, Rawhi Fattouh.
2005–The Sudan People's Liberation Movement and the Government of Sudan sign the Comprehensive Peace Agreement to end the Second Sudanese Civil War.

2007–Apple CEO, Steve Jobs, introduces the iPhone.
2008–Radio and TV personality, Johnny Grant, dies of natural causes in his suite at the Roosevelt Hotel in Hollywood, California, at age 84. He served as the honorary Mayor of Hollywood, and was often present at Hollywood community functions, including the unveiling of new stars on the Hollywood Walk of Fame.
2009–Dave Dee (David Harman) dies of cancer at age 65. He was a member of the 1960s pop group, Dave Dee, Dozy, Beaky, Mick and Tich. Before seeking a career in music, he was a police officer and as a cadet he was called to the scene of the car crash that killed rocker, Eddie Cochrane, during a U.K. tour in 1960.
2010–Animator and claymation artist, Art Clokey, the creator of Gumby, dies of natural causes in Los Osos, California, at age 88. He also developed the faith-based children's series
Davey & Goliath
.
2011–British film director, Peter Yates, dies in London, England, at age 81. Among his films are
Bullitt, John and Mary, For Pete's Sake, Breaking Away, Eyewitness, The Dresser,
and
Suspect.
2013–A SeaStreak ferry traveling to lower Manhattan, New York, crashes into the dock, injuring 85 people.
2014–An explosion at a Mitsubishi materials chemical plant in Yokkaichi, Japan, kills at least five people and injures 17 others.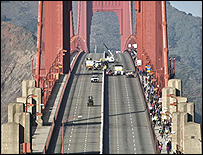 2015–The Golden Gate Bridge in San Francisco, California, is shut down for 52 hours in order for a median barrier to be installed on the iconic structure. Up until now, small plastic tubes were all that separate cars and trucks traveling in opposite directions on the bridge. To create a moveable barrier, 3,500 steel-clad concrete blocks attached together by steel pins will be installed along the 1.7-mile-long bridge. This closure will be the longest in the bridge's history and the first since 1987, when the bridge closed for a few hours to allow for a celebration of the 50th anniversary of its construction.
2015–Film producer, Samuel Goldwyn, Jr., dies of congestive heart failure in Los Angeles, California, at age 88. His Samuel Goldwyn Company was one of the most significant distributors of independent films during the period in which they flourished in the 1980s and 1990s. Among the films the company acquired and distributed were
Wild at Heart, Stranger Than Paradise, Gregory's Girl, Sid and Nancy, Prick Up Your Ears, Hollywood Shuffle, City of Hope,
and
Much Ado About Nothing
. He was the son of Samuel Goldwyn, Sr., who produced movies during the "Golden Age" of Hollywood, including
The Best Years of Our Lives
and
Guys and Dolls
.
2015–Broadcaster, Bud Paxson, dies in Kalispell, Montana, at age 79. He founded the Home Shopping Network and Pax TV (currently known as Ion Television), a network focusing on family-friendly content.
2016–A major power station in Benghazi, Libya, is shelled by militants.
2017–One of the most famous American trees in California, the Pioneer Cabin Tree, falls due to a storm. It was over 1,000 years old.
2017–In a $2.1 billion deal, McDonald's hands over an 80% stake in it's China-based restaurants to CITIC Limited, a Chinese company with businesses that include manufacturing, financial services, and real estate. Other partners include CITIC Capital Holdings and the Carlyle Group.
2017–Whiskey maker, Parker Beam, dies of amyotrophic lateral sclerosis at age 77.
PHOTOS TOP TO BOTTOM: Emperor Daizong; Ivan the Terrible; Carrie Chapman Catt; Joseph Strauss; Muir Woods National Monument; Virginia Woolf; Susannah York; Jimmy Page; Imelda Staunton; Clint Eastwood; John Lennon and May Pang at Disneyworld; Arthur Lake (as Dagwood Bumstead) with Penny Singleton; Anderson Cooper; Art Clokey with Gumby; and the Golden Gate Bridge.