BC 5–Emperor Guangwu of Han is born Liu Xiu in China. He was the restorer of the Han dynasty in 25 AD, and founder of the Later Han or Eastern Han (the restored Han Dynasty).
532–The Nika riots begin in Constantinople. It is a revolt against Emperor Justinian I that is the most violent riot in the history of Constantinople, with nearly half the city being burned or destroyed and tens of thousands of people killed.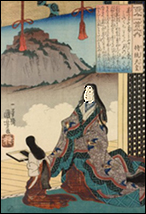 533–Saint Remigius dies in Rheims, Champagne, France, at age 96.
614–Saint Mungo dies of old age in his bath in Glasgow, Kingdom of Strathclyde.
703–Empress Jito of Japan dies at age 58.
888–Charles the Fat, Holy Roman Emperor, dies in Donaueschingen, Carolingian Empire, at age 48.
1147–Robert de Craon, second Grand Master of the Knights Templar, dies.
1334–Henry II of Castile is born in Seville, Spain.
1435–Sicut Dudum, forbidding the enslavement of the Guanche natives in Canary Islands by the Spanish, is promulgated by Pope Eugene IV.
1547–Henry Howard, Earl of Surrey, is sentenced to death and later beheaded for treason.
1559–Elizabeth I is crowned Queen of England at Westminster Abbey in London, England.
1607–The Bank of Genoa fails after announcement of national bankruptcy in Spain.
1691–Founder of The Quakers, George Fox, dies in London, England, at age 66.
1785–The first issue of
The London Times
goes to press.
1793–Nicolas Jean Hugon de Bassville, representative of Revolutionary France, is lynched by a mob in Rome, Italy.
1794–The U.S. flag is altered to contain 15 stars and 15 stripes.
1797–During the French Revolutionary Wars, a naval battle between a French ship of the line and two British frigates off the coast of Brittany, ends with the French vessel running aground, killing over 900 people.
1822–The design of the Greek flag is adopted by the First National Assembly at Epidaurus.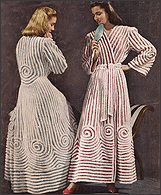 1830–The Great Fire of New Orleans begins.
1832–Author, Horatio Alger, Jr., is born in Chelsea, Massachusetts. He is known for his optimistic, rags-to-riches stories about young men seeking better lives.
1833–President Andrew Jackson writes to Vice President, Martin Van Buren, expressing his opposition to South Carolina's defiance of federal authority in the Nullification Crisis.
1840–The steamship Lexington burns and sinks four miles off the coast of Long Island, killing 139 people.
1842–Dr. William Brydon, an assistant surgeon in the British East India Company Army during the First Anglo-Afghan War, becomes famous for being the sole survivor of an army of 4,500 men and 12,000 camp followers, when he reaches the safety of a garrison in Jalalabad, Afghanistan.
1847–The Treaty of Cahuenga ends the Mexican-American War in California.
1849–The Colony of Vancouver Island is established.
1854–Anthony Foss files a patent for the accordion.
1863–A machine to manufacture Chenille cloth is patented by William Canter of New York.
1863–Thomas Crapper invents the one-piece pedestal flushing toilet.
1864–American composer, Stephen Foster, dies after falling and gouging his head in New York, New York, at age 37. He is called the "father of American music," and was primarily known for his parlor and minstrel music. He was inducted into the Songwriters Hall of Fame in 1970.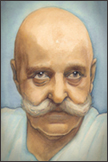 1865–Princess Marie of Orléans is born Marie Amélie Françoise Hélène d'Orléans in Ham, London, England.
1866–Armenian-Greek mystic, George Ivanovich Gurdjieff, is born in Alexandropol, Russian Empire. He taught that most humans live their lives in a state of hypnotic "waking sleep," but that it is possible to transcend to a higher state of consciousness and achieve full human potential. Gurdjieff developed a method for doing so, calling his discipline "the Work" or "the Method." According to his principles and instructions, Gurdjieff's method for awakening one's consciousness is different from that of the fakir, monk, or yogi, so his discipline is also called (originally) the "Fourth Way," which would be appropriate to the requirements of people living modern lives in Europe and America. Instead of developing body, mind, or emotions separately, Gurdjieff's discipline worked on all three to promote comprehensive and balanced inner development. His complete series of books is entitled, "All and Everything."
1874–A battle breaks out between the jobless and the police in New York City, with hundreds injured in the melee.
1885–Alfred Fuller, CEO of the Fuller Brush Company, is born in Welsford, Kings County, Nova Scotia, Canada. He was the original "Fuller Brush Man." Fuller Brush went on to be recognized throughout North America, even inspiring two comedy films in the 1950s:
The Fuller Brush Man
and
The Fuller Brush Girl
.
1886–A blizzard strikes the state of Kansas, with the storm claiming 50 to 100 lives, and 80% percent of the region's cattle.
1887–Entertainer, Sophie Tucker, is born Sonya Kalish in Tulchyn, Russian Empire (present-day Ukraine). She was one of the most popular entertainers in America during the first half of the 20th century and was widely known by the nickname "The Last of the Red Hot Mamas."
1888–The National Geographic Society is established in Washington, D.C.
1893–The Independent Labour Party of the United Kingdom holds its first meeting.
1893–U.S. Marines land in Honolulu, Hawaii, from the USS Boston to prevent the queen from abrogating the Bayonet Constitution.
1898–Émile Zola's
J'accuse...!
exposes the Dreyfus affair.
1906–The first radio set is advertised in the
Scientific American
. It is the Telimco offered at the price of $7.50.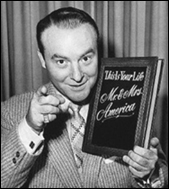 1906–Chinese linguist, Zhou Youguang, creator of the pinyin system for writing Chinese in Latin letters, is born Zhou Yaoping in Changzhou, Jiangsu, Qing Empire. His system for romanization of Mandarin Chinese was officially adopted by the Chinese government in 1958, the International Organization for Standardization (ISO) in 1982, and the United Nations in 1986.
1906–Physicist, Alexander Stepanovich Popov, dies of a brain hemorrhage in Saint Peterburg, Russian Empire, at age 46. He is acclaimed in his homeland and eastern European countries as the inventor of radio. His work was based on the work of other physicists, such as Oliver Lodge, and the work of radio pioneer, Guglielmo Marconi.
1908–The Rhoads Opera House Fire in Boyertown, Pennsylvania, kills 171 people.
1910–The first public radio broadcast takes place: a live performance is sent out over the airwaves from the Metropolitan Opera House in New York, New York.
1913–Delta Sigma Theta Sorority Incorporated is founded on the campus of Howard University.
1913–Ralph Edwards, TV host of
This Is Your Life,
is born in Merino, Colorado.
1913–Actor, Jeff Morrow, is born Leslie Irving Morrow in New York, New York. He appeared in the films
The Robe, Seige at Red River, Sign of the Pagan, Captain Lightfoot, This Island Earth, The Creature Walks Among Us, The First Texan, Pardners, Kronos, Hour of Decision,
and The Giant Claw.
1915–A 6.7 earthquake in Avezzano, Italy, kills between 29,978 to 32,610 people.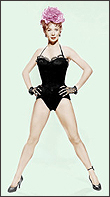 1919–Hollywood columnist, Army Archerd, is born Armand Andre Archerd in the Bronx, New York. He was a columnist for the entertainment industry publication,
Variety
, for over 50 years before retiring his "Just for Variety" column in September 2005.
1919–Actor, Robert Stack, is born Charles Langford Modini Stack in Los Angeles, California. He played the character of Eliot Ness in the TV series,
The Untouchables,
which was one of the shows produced by TV mogul, Desi Arnaz. Stack later hosted the TV series
Unsolved Mysteries
. He appeared in the films
Date with Judy, Fighter Squadron, Bwana Devil, The High and the Mighty, Good Morning Miss Dove, Great Day in the Morning, The Last Voyage, Is Paris Burning?, Airplane!,
and
Joe Versus the Volcano
.
1925–Actress, Rosemary Murphy, is born in Munich, Germany. She appeared in the films
To Kill a Mocking Bird, You'll Like My Mother, Walking Tall, Forty Carats,
and
Julia
.
1925–Broadway entertainer, Gwen Verdon, is born Gwenyth Evelyn Verdon in Culver City, California. With flaming red hair and a quiver to her voice, Verdon was a critically acclaimed performer on Broadway in the 1950s and 1960s. At the start of her career, she taught dance to stars such as Jane Russell, Fernando Lamas, Lana Turner, Rita Hayworth, Betty Grable, and Marilyn Monroe. On the stage she appeared in
Show Boat, Can-Can, Damn Yankees,
and
Sweet Charity
. She appeared in the films
The Cotton Club, Cocoon, Nadine, Alice,
and
Marvin's Room
. She was married to choreographer, Bob Fosse.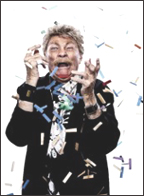 1926–Author, (Thomas) Michael Bond, is born in Newbury, Berkshire, England. He wrote the Paddington Bear series of children's books. More than 35 million Paddington books have sold around the world and the characters have also been featured in film and on television. His first book was published in 1958, and his last in 2017, a span of 59 years.
1929–Legendary U.S. Marshall, Wyatt Earp, dies of chronic cystitis in the Earps' small apartment in Los Angeles, California, at age 80. He was the last surviving Earp brother and the last surviving participant of the Gunfight at the O.K. Corral. His wife, Josie, who was of Jewish heritage, had Earp's body cremated and buried his ashes in her family plot at the Hills of Eternity, a Jewish cemetery in Colma, California.
1930–Actress, Frances (Hussey) Sternhagen, is born in Washington, D.C. She appeared in the films
Up the Down Staircase, The Hospital, Starting Over, Independence Day, Romantic Comedy, See You in the Morning, Misery, Raising Caine, The Mist, Julie & Julia,
and
And So It Goes
.
1931–Comedian, Charles Nelson Reilly, is born in the South Bronx, New York. He appeared on dozens of TV shows during the 1960s and 1970s.
1934–Comedian, Rip Taylor, is born Charles Elmer Taylor, Jr., in Washington, D.C. On television, he appeared in shows such as
The Jackie Gleason Show, The Monkees, The Addams Family,
and
The Gong Show
.
1935–A plebiscite in Saarland shows that 90.3% of those voting wish to join Nazi Germany.
1938–The Church of England accepts the theory of evolution.
1938–Child actor, Billy Gray, is born William Thomas Gray in Los Angeles, California. He is best known for the role of Bud Anderson in the popular TV series Father Knows Best. He had a major roll in the movie, The Day the Earth Stood Still.
1939–The Black Friday bush fires burn 20,000 square kilometers of land in Australia, killing 71 people.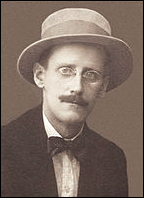 1941–Novelist, James Joyce, dies after surgery for a perforated ulcer in Zürich, Switzerland, at age 58. His works include
Dubliners, A Portrait of the Artist as Young Man, Ulysses,
and
Finnegans Wake
.
1942–German U-boats start interfering with shipping on the East Coast of the U.S.
1942–Henry Ford patents a plastic automobile, which is 30% lighter than a regular car.
1943–Adolph Hitler declares "Total War."
1943–Actor, (Charles) Richard Moll, is born in Pasadena, California. He is best known for the rolf of Bull Shannon on the TV sitcom
Night Court
.
1949–Television executive, Brandon Tartikoff, is born in Freeport, New York. He was credited with turning around NBC-TV's low prime time reputation with hit series such as
Hill Street Blues, L.A. Law, Law & Order, Family Ties, The Cosby Show, Cheers, Seinfeld, Miami Vice, The Golden Girls, Knight Rider, The A-Team, St. Elsewhere, Night Court, Highway to Heaven,
and
Matlock
.
1951–In the First Indochina War, the Battle of Vinh Yen begins.
1951–Chef, Bernard Loiseau, is born in Chamalières, France. Loiseau bought the prestigious La Côte d'Or restaurant from Claude Verger in 1982, and the Michelin Guide bestowed the coveted 3-star rating on his establishment in 1991.
1953–An article appears in
Pravda,
accusing some of the most prestigious and prominent doctors (mostly Jews) in the Soviet Union of taking part in a vast plot to poison members of the top Soviet political and military leadership.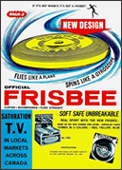 1955–Author, Jay McInerney, is born in Hartford, Connecticut. He is best known for his novel,
Bright Lights, Big City
, which was adapted into a film starring Michael J. Fox in 1988.
1957–The Wham-O Company develops the first plastic Frisbee. The most popular theory as to how this flying disc came to be dates back to the 1920s when Yale students invented a game of catch by tossing around metal pie tins from the Frisbee Baking Company in nearby Bridgeport, Connecticut. Mattel now owns the rights to the Frisbee, which has become an American icon.
1957–Musician, Don Snow, of Squeeze, is born in Nairobi, Kenya. The band is known in the U.K. for their hit songs
Cool for Cats, Up the Junction, Tempted, Labeled With Love, Black Coffee In Bed, Another Nail in My Heart, Pulling Mussels (From the Shell),
and
Hourglass
.
1958–The United Nations is petitioned for a nuclear test ban by 9,000 scientists and 43 nations.
1958–The Moroccan Army of Liberation ambushes a Spanish patrol in the Battle of Edchera.
1958–Film producer, Jesse L. Lasky, dies of a heart attack in Beverly Hills, California, at age 77. He co-founded Paramount Pictures with Adolph Zukor. In 1927, Lasky was one of the 36 people who founded the Academy of Motion Picture Arts and Sciences.
1960–The Gulag system of forced labor camps in the Soviet Union is officially abolished.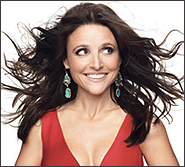 1960–Actor, Kevin Anderson, is born in Gurnee, Illinois. He belongs to the Steppenwolf Theatre Company, which has also featured John Malkovich, Gary Sinise, and Laurie Metcalf. He appeared in the films
Risky Business, Orphans, Miles from Home, Sleeping with the Enemy,
and
A Thousand Acres
.
1961–The Beatles perform at Aintree Institute, Aintree, Liverpool.
1961–Actress-comedienne, Julia Louis-Dreyfus, is born Julia Scarlett Elizabeth Louis-Dreyfus in New York, New York. She has appeared on the TV shows
Saturday Night Live, Seinfeld,
and
The New Adventures of Old Christine
. She married comedian, Brad Hall.
1962–Chubby Checker tops the singles chart with his dance-craze hit,
The Twist
.
1962–Country singer, Trace Adkins, is born Tracy Darrell Adkins in Sarepta, Louisiana. He has had more than 20 singles on the
Billboard
country music charts, including the #1 hits
(This Ain't) No Thinkin' Thing, Ladies Love Country Boys,
and
You're Gonna Miss This
. In 2013, he was the winner on Donald Trump's reality series
All-Star Celebrity Apprentice
. He broke the record for the highest amount of money raised for his charity by any one person in the history of the show, with the amount of $1,524,072 to be donated to the American Red Cross.
1962–Comedian, Ernie Kovacs, dies in Los Angeles, California, at age 42. Kovacs' television programs include
Three to Get Ready, It's Time for Ernie, Ernie in Kovacsland,
and
The Ernie Kovacs Show
. Kovacs' uninhibited, often ad-libbed, and visually experimental comedic style came to influence numerous future television comedy programs. Many iconic and diverse shows have a touch of Kovacs, such as
Rowan and Martin's Laugh-In, Saturday Night Live,
and
Captain Kangaroo
. And many TV hosts, including David Letterman, Conan O'Brien, and Craig Ferguson, have given a nod of respect to Kovacs.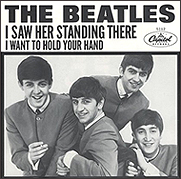 1963–A coup d'état in Togo results in the assassination of President Sylvanus Olympio.
1964–Anti-Muslim riots break out in Calcutta, India, and 100 people are killed.
1964–The Beatles release their breakthrough single
I Want to Hold Your Hand
in the U.S. This upbeat record will serve as the catalyst for the outbreak of Beatlemania that will occur in less than a month when the Fab Four arrive in New York.
I Want to Hold Your Hand
became The Beatles' best-selling single worldwide. Once it reached the #1 spot on the American charts on February 1st, it stayed there for seven weeks.
1964–Actress, Penelope Ann Miller, is born in Los Angeles, California. She appeared in the films
Adventures in Babysitting, Biloxi Blues, Big Top Pee-wee, Miles from Home, Awakenings, Other People's Money, Year of the Comet, Chaplin,
and
Carlito's Way
.
1965–Recording sessions begin for Bob Dylan's
Bringing It All Back Home
album at Columbia Recording Studios, Studio A, in New York.
1966–Robert C. Weaver becomes the first African American Cabinet member when he is appointed U.S. Secretary of Housing and Urban Development.
1966–The U.S. conducts a nuclear test at Nevada Test Site.
1966–Actor, Patrick (Galen) Dempsey, is born in Lewiston, Maine. He is best known for his role as neurosurgeon Dr. Derek Shepherd on the medical drama series
Grey's Anatomy
. He appeared in the films
Heaven Help Us, Can't Buy Me Love, In the Mood, With Honors, Sweet Home Alabama,
and
The Emperor's Club
.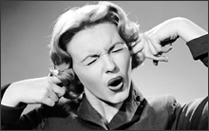 1967–Jimi Hendrix performs at London's Bag O'Nails club before an audience that includes Beatles manager, Brian Epstein.
1968–Dr. K.C. Pollack of the University of Florida audio lab reports tests have found that the noise generated at rock and roll concerts is harmful to teenage ears.
1968–Country singer, Johnny Cash, performs live at Folsom State Prison in California.
1969–Elvis Presley begins recording in Memphis, Tennessee, for the first time since his Sun Records sessions, and produces some of his most powerful later music, including the hit
Suspicious Minds
.
1970–Steel Mill, (featuring Bruce Springsteen) plays at The Matrix in San Francisco, California.
1971–John Lennon and Yoko Ono travel to Japan. This is their first joint visit to Yoko's homeland, and John is finally introduced to her parents and family, almost two years after they were married. The couple are registered at the Hilton Hotel in Tokyo, under the names of Mr. and Mrs. Fred Gherkin.
1972–Prime Minister Kofi Abrefa Busia and President Edward Akufo-Addo of Ghana are ousted in a bloodless military coup by Colonel Ignatius Kutu Acheampong.
1973–Iconic guitarist, Eric Clapton, performs at London's Rainbow Theatre in a concert organized by his friend, Pete Townshend, to help Clapton shake his alcoholism. After years troubled by drug addiction, Clapton makes a triumphant comeback, selling out two shows and opening and closing the show with his big hit
Layla
.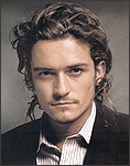 1974–Seraphim is elected Archbishop of Athens and All Greece.
1974–Super Bowl VIII: The Miami Dolphins beat the Minnesota Vikings, 24-7.
1976–Britain applies for credit of almost £1 billion from the International Monetary Fund.
1976–Actress, Margaret Leighton, dies of multiple sclerosis in Chichester, Sussex, England, at age 53. She appeared in the films
The Winslow Boy, Under Capricorn, The Tempest, The Holly and the Ivy, The Sound and the Fury, The Best Man, The Loved One, The Go-Between,
and
Zee and Co.
1977–Actor, Orlando Bloom, is born Orlando Jonathan Blanchard Bloom in Canterbury, Kent, England. He has appeared in the films
The Lord of the Rings
(trilogy),
Black Hawk Down, Ned Kelly,
and
Pirates of the Caribbean
(trilogy).
1978–the U.S. Food & Drug Administration requires all blood donations to be labeled as either "paid" or "volunteer."
1978–Hubert Humphrey, Senator of Minnesota and Vice President of the United States, dies of bladder cancer in Waverly, Minnesota, at age 66.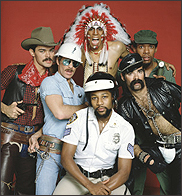 1979–The Y.M.C.A. files a libel suit against The Village People's song
Y.M.C.A.
They claim it is damaging to the organization's reputation.
1979–Singer, Donny Hathaway, commits suicide by falling from the 15th floor window of the Essex House in New York, New York, at age 33. At the height of his career, Hathaway was diagnosed with paranoid schizophrenia and was known to not take his prescribed medication regularly enough to properly control his symptoms. His collaborations with Roberta Flack scored high on the charts and won him the Grammy Award for Best Pop Performance by a Duo or Group with Vocals for the duet,
Where Is the Love,
in 1973.
1980–Another "new" Beatles LP hits U.S. stores as
Hear The Beatles Tell All
, an interview album previously available only to DJs back in 1966.
1981–Football player, Reggie Brown, is born in Carrollton, Georgia. He was drafted by the Philadelphia Eagles in the second round of the 2005 NFL Draft. He played college football at The University of Georgia.
1982–Shortly after takeoff, Air Florida Flight 90 crashes into Washington, D.C.'s 14th Street Bridge, then falls into the Potomac River, killing 74 people on board and four motorists.
1982–Hank Aaron and Frank Robinson are elected to the Baseball Hall of Fame.
1984–BBC Radio 1 and BBC TV ban the song and video,
Relax
, by Frankie Goes To Hollywood, labeling it obscene.
1985–A passenger train plunges into a ravine in Ethiopia, killing 428 people.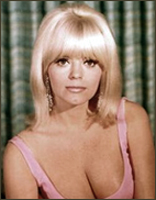 1985–Sex symbol-actress, Carol Wayne, dies in Manzanillo, Colima, Mexico, at age 42. Wayne reportedly took a walk on the beach and three days later a local fisherman found her body in the shallow bay. Before coming to Hollywood, she was a showgirl at the Folies Bergère at the Tropicana Resort & Casino in Las Vegas. Wayne was seen from time to time as Johnny Carson's "Teatime Movie Hostess" on
The Tonight Show
. She appeared in the films
The Party, Scavenger Hunt, Savannah Smiles, Surf II,
and
Heartbreakers
.
1986–A month-long violent struggle begins in Aden, South Yemen, between supporters of Ali Nasir Muhammad and Abdul Fattah Ismail, resulting in thousands of casualties.
1988–Politician, Chiang Ching-kuo, dies of heart failure in Taipei, Taiwan, at age 77. He was the third President of the Republic of China. The Chinese-Taiwanese son of Generalissimo and President Chiang Kai-shek, he held numerous posts in the government of the Republic of China (ROC). He succeeded his father to serve as Premier of the Republic of China between 1972 and 1978. Upon Ching-kuo's death, Lee Teng-hui becomes the first native Taiwanese President of the Republic of China.
1990–Douglas Wilder becomes the first elected African American governor as he takes office in Richmond, Virginia.
1990–A seven-day pogrom breaks out against the Armenian civilian population of Baku, Azerbaijan: Armenians are beaten, tortured, murdered, and expelled from the city.
1990–A winter storm hits the southwestern U.S., bringing more than 12 inches of snow to the mountains of California and Nevada. In northern California, Huntington Lake was buried under 40 inches of snow, and up to 20 inches was reported in northeastern Nevada.
1991–Soviet Union troops attack Lithuanian independence supporters in Vilnius, killing 14 people and wounding around 1,000 others.
1993–The Space Shuttle Endeavour heads for space for the third time, as STS-54 launches from the Kennedy Space Center.
1993–The Chemical Weapons Convention is adopted.
1993–Super Bowl XXVII: The Dallas Cowboys beat the Buffalo Bills.
1998–Alfredo Ormando sets himself on fire in St. Peter's Square in Vatican City, Rome, Italy, protesting against homophobia.
2000–Bill Gates resigns as CEO of Microsoft.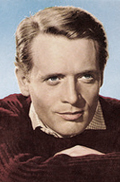 2001–An earthquake rocks El Salvador, killing over 800 people.
2008–The 65th Annual Golden Globe Awards announces its winners. Best Picture:
Atonement;
Best Actor: Daniel Day-Lewis for
There Will Be Blood;
Best Actress: Julie Christie for
Away From Her;
Best Director: Julian Schnabel for
The Diving Bell and the Butterfly;
Best Musical:
Sweeney Todd–The Demon Barber of Fleet Street;
Best Foreign Film:
The Diving Bell and the Butterfly
.
2009–Actor, Patrick McGoohan, dies of a cancer related illness in Santa Monica, California, at age 80. He starred in the British TV series.
The Prisoner
. He appeared in the films
The Three Lives of Thomasina, Ice Station Zebra, Silver Streak, Escape from Alcatraz, Scanners,
and
Braveheart
.
2010–R&B singer, Teddy Pendergrass, dies from colon cancer in Bryn Mawr, Pennsylvania, at age 59. He first rose to fame as lead singer of Harold Melvin & the Blue Notes in the 1970s, before a successful solo career at the end of the decade.
2012–The passenger cruise ship, Costa Concordia, sinks off the coast of Italy. There are 32 confirmed deaths among the 4,232 passengers and crew.
2013–The 70th Annual Golden Globe Awards announces its winners. Best Picture:
Argo;
Best Actor: Daniel Day-Lewis for
Lincoln;
Best Actress: Jessica Chastain for
Zero Dark Thirty;
Best Director: Ben Affleck for
Argo;
Best Musical:
Les Misérables;
Best Foreign Film:
Amour
(France).
2013–Gemologist, Jerry Sisk, Jr., dies in his sleep at his home in Farragut, Tennessee, at age 59. He co-founded Jewelry Television (JTV).
2016–Three people win the New York Powerball Lottery. The jackpot, a record $1.6 billion, is the largest in U.S. lottery history. The top three winners, splitting the big money, are from California, Tennessee, and Florida. Players in Arizona, California, Connecticut, Florida, Georgia, Illinois, Indiana, Kansas, Kentucky, Louisiana, Massachusetts, Maryland, Michigan, New Jersey, New York, Ohio, Oklahoma, Pennsylvania, Rhode Island, Texas, Viriginia, Washington, and West Virgina earn $1 million by matching the five winning numbers, though they fail to pick the Powerball.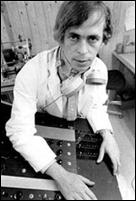 2017–By analyzing and calculating new estimates of the minerals brought back by Apollo missions, a research team at UCLA reports that the Moon is at least 4.51 billion years old.
2017–Actor, Dick Gautier, dies after a long illness at an assisted living facility in Arcadia, California, at age 85. He is best known for the role of Hymie the Robot in the TV series
Get Smart
. He was seen in dozens of other TV shows, including
Gidget, The Patty Duke Show, Bewitched, The Flying Nun, Love American Style, When Things Were Rotten, The Love Boat,
and
Charlie's Angels
. He appeared in the films
Ensign Pulver, Wild in the Sky, Fun with Dick and Jane,
and
Billy Jack Goes to Washington
.
2017–Antony Armstrong-Jones, 1st Earl of Snowdon, dies at his home in Kensington, London, England, at age 86. He was a photographer, filmmaker, and former husband of Princess Margaret, the younger daughter of King George VI and younger sister of Queen Elizabeth II.
2017–Electronics engineer, Magic Alex, dies from complications of pneumonia in Kolonaki, Athens, Greece, at age 74. He was associated with The Beatles between 1965 and 1969, and was appointed the head of Apple Electronics. He was also with The Beatles at Maharishi Mahesh Yogi's ashram in India.
PHOTOS TOP TO BOTTOM; Empress Jito of Japan; vintage Chenille cloth bathrobes; George Ivanovich Gurdjieff; Ralph Edwards; Gwen Verdon; Rip Taylor; James Joyce; vintage Frisbee ad; Julia Louis-Dreyfus; picture sleeve for The Beatles single
I Want to Hold Your Hand;
illustration of irritating noise; Orlando Bloom; The Village People; Carol Wayne; Patrick McGoohan; and Magic Alex.