BC 3102–The origin of the Kali Yuga: the entering into the darkest era of this period of Manifestation.
BC 83–Mark Antony, Roman general and politician, is born Marcus Antonius in Rome, Roman Republic.
1092–Vratislaus II of Bohemia dies from a hunting wound in Bohemia. He had reigned for 30 years.
1131–Valdemar I of Denmark is born Valdemar Knudsen in Denmark.
1163–Ladislaus II of Hungary dies at age 31. His death came within six months of his coronation.
1273–Joan I of Navarre is born in Bar-sur-Seine, Champagne, France. At the age of 11, Joan married the future Philip IV of France on August 16, 1284, becoming queen consort of France a year later. Their three surviving sons would all rule as kings of France, in turn, and their only surviving daughter, Isabella, became queen consort of England.
1301–Andrew III of Hungary dies at Buda Castle in Buda, Hungary, at age 35. It was rumored that he was poisoned.
1343–Arnost of Pardubice becomes the last bishop of Prague and, subsequently, the first Archbishop of Prague.
1501–Religious leader, Martin Luther, enters the University of Erfurt at age 17.
1507–Catherine of Austria, Queen of Portugal, is born in Torquemada, Spain.
1539–Spain annexes Cuba.
1601–Church authorities burn Hebrew books in Rome, Italy.
1639–The "Fundamental Orders," the first written constitution that created a government, is adopted in Connecticut.
1690–The clarinet is invented in Nuremberg, Germany.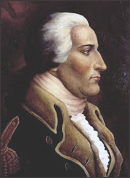 1699–Massachusetts holds a day of fasting for wrongly persecuting "witches."
1702–Emperor Nakamikado of Japan is born Yoshihito in Japan.
1724–King Philip V of Spain abdicates the throne.
1730–Judge William Whipple, signer of the Declaration of Independence, is born.
1741–Benedict Arnold, is born in Norwich, Connecticut Colony. He was a General during the American Revolutionary War who originally fought for the American Continental Army, but defected to the British Army. Because of the way he changed sides, his name quickly became a byword in the United States for treason or betrayal.
1742–Astronomer, Edmond Halley, dies in Greenwich, Kent, England, at age 85. He is best known for computing the orbit of Halley's Comet (which was named after him). He was also a geophysicist, mathematician, meteorologist, and physicist.
1761–The Third Battle of Panipat is fought in India between the Afghans under Ahmad Shah Durrani and the Marathas.
1766–Frederick V of Denmark, dies in Christiansborg Palace, Copenhagen, Denmark, at age 42.
1767–Maria Theresa of Austria is born Maria Theresia Josepha Charlotte Johanna in Florence, Italy.
1783–The U.S. Congress ratifies the Peace Treaty between America and England.
1784–The Revolutionary War ends in Europe.
1794–Dr. Jesse Bennet performs the first successful Cesarean section operation on his wife, in Edom, Virginia.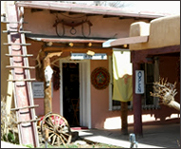 1814–With Treaty of Kiel, Frederick VI of Denmark cedes Norway to Sweden, in return for Pomerania.
1822–In the Greek War of Independence, Acrocorinth is captured by Theodoros Kolokotronis and Demetrios Ypsilantis.
1841–The only female artist among the prominent French Impressionists, Berthe Morisot, is born in Bourges, Cher, France. In 1864, she exhibited for the first time in the highly esteemed Salon de Paris. Sponsored by the government and judged by Academicians, the Salon was the official, annual exhibition of the Académie des beaux-arts in Paris.
1847–Governor Charles Bent is killed and scalped by Pueblo attackers during a revolt in Taos, New Mexico, at age 47.
1858–Napoleon III of France escapes an assassination attempt.
1861–Chemist, David Wesson, is born. He established the Southern Oil Company. Wesson Oil was the first vegetable oil used in the U.S.
1863–The greatest snow storm on record hits Cincinnati, Ohio, with 20 inches of snow on the ground.
1864–In the Civil War, General Sherman begins his march to the South.
1864–Prince Albert Victor, Duke of Clarence and Avondale, dies of pneumonia at Sandringham House, Norfolk, England, at age 28. He was the eldest son of Albert Edward, Prince of Wales (later King Edward VII), and the grandson of the reigning British monarch, Queen Victoria. From the time of his birth, he was second in the line of succession to the British throne, but he died before he could become King.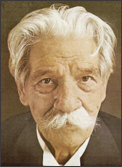 1872–Scottish dog, Greyfriars Bobby, dies in Edinburgh, Scotland, at age 16. He was a Skye Terrier who became known in 19th-century Edinburgh for supposedly spending 14 years guarding the grave of his owner until his own death. The best-known version of the story is that Bobby belonged to John Gray, who worked for the Edinburgh City Police as a night watchman. When Gray died, he was buried in Greyfriars Kirkyard, the graveyard surrounding Greyfriars Kirk in the Old Town of Edinburgh. Bobby then became known locally, spending the rest of his life sitting on his master's grave. Bobby was buried just inside the gate of Greyfriars Kirkyard, not far from John Gray.
1873–Celluloid is registered as a trademark. Movie film was made of celluloid.
1875–Physician, Albert Schweitzer, is born in Kaysersberg, Alsace-Lorraine, Germany (present-day Haut-Rhin, France). He was a theologian, organist, philosopher, and medical missionary in Africa. He received the 1952 Nobel Peace Prize for his philosophy of "Reverence for Life," expressed in many ways, but most famously in founding and sustaining the Albert Schweitzer Hospital in Lambaréné, Gabon, west central Africa.
1883–Fashion designer, Nina Ricci, is born Maria Adélaide Nielli in Turin, Italy. In 1932, the House of Nina Ricci was founded by Maria Ricci in Paris, France. She launched the fragrance 'L'Air du Temps' in 1948: the famous glass bottle with the "doves" was co-designed by Marc Lalique and Robert Ricci.
1892–Film producer and director, Hal Roach, is born Harold Eugene Roach, Sr. in Elmire, New York. He is best known for producing the Laurel and Hardy and
Our Gang
(later known as
The Little Rascals
) film comedy series. In 1955, Roach sold his interests in the production company to his son, Hal Roach, Jr., and retired from active production. The 14.5 acre Hal Roach Studios (once known as "The Lot of Fun") containing 55 buildings, was torn down in 1963.
1896–Novelist, John Dos Passos, is born in Chicago, Illinois, to a wealthy family that sent him to Harvard University. He becomes one of the émigré writers in Paris, France: part of the "Lost Generation" which included Ernest Hemingway, F. Scott Fitzgerald, and E.E. Cummings. He made his reputation with his novel
Manhattan Transfer
, followed by
The 42nd Parallel, 1919,
and
The Big Money
. Eventually, his increasing fascism estranged him from most of his associates.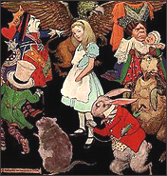 1898–Writer, Lewis Carroll, dies of pneumonia in Guildford, Surrey, England, at age 65. He was the creator of
Alice's Adventures in Wonderland, Through the Looking-Glass
, and the nonsense poems "Jabberwocky" and "The Hunting of the Snark." Although he had suffered from a bad stammer, he was always able to speak naturally and easily with children and his stories were written more or less as he had told them.
1906–Actor, William Bendix, is born in Manhattan, New York. He worked in film, radio, and television, typically playing rough, blue-collar characters. He is best known for the role of aircraft plant worker, Chester A. Riley, in radio and TV's
The Life of Riley
. He appeared in the films
Woman of the Year, Lifeboat, Greenwich Village, The Blue Dahlia, The Time of Your Life, The Babe Ruth Story, A Connecticut Yankee in King Arthur's Court, Detective Story, Idol on Parade,
and
Boy's Night Out
.
1907–An earthquake in Kingston, Jamaica, kills over 1,000 people.
1911–Roald Amundsen's South Pole expedition makes landfall on the eastern edge of the Ross Ice Shelf.
1912–Raymond Poincaré becomes the Premier of France.
1913–Musician, Luderin (Lawrence) Darbone, is born in Evangeline Parish, Louisiana. He was a Cajun-Western swing fiddle player for the band Hackberry Ramblers. By 1933, they were on the radio and signed with RCA Bluebird Records. In 1936, they recorded
Jolie Blonde, Oh Josephine, Ma Josephine, One Step De L'Amour,
and
Faux Pas Tu Bray Cherie
. Darbone and Edwin Duhon were the first musicians to bring electronic amplification to area dance halls, running a public address system off the idling engine of Darbone's Model-A Ford.
1914–Henry Ford introduces the assembly line for the production of his Model-T automobile.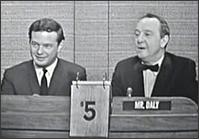 1915–Game show producer, Mark Goodson, is born in Sacramento, California. Goodson and long-time partner, Bill Todman, produced some of the longest-running game shows in U.S. television history. Their first show,
Winner Take All
, debuted on CBS-TV in 1948. Other Goodson-Todman productions include
Beat the Clock, To Tell the Truth, I've Got a Secret, What's My Line? Family Feud, The Match Game, Password,
and
Tattletales
.
1919–Journalist and author, Andy Rooney, is born Andrew Aitken Rooney in Albany, New York. He is best known for his weekly broadcast "A Few Minutes with Andy Rooney," a part of the CBS News program
60 Minutes
from 1978 to 2011.
1920–American automobile pioneer, John Francis Dodge, dies of pneumonia in Manhattan, New York, at age 55. He was the co-founder of Dodge Brothers Company.
1924–Actor, Guy Williams, is born Armand Joseph Catalano in New York, New York. He starred in the TV shows
Zorro
and
Lost in Space
. He had small supporting roles in the films
Bonzo Goes to College, The Mississippi Gambler,
and
I Was a Teenage Werewolf
.
1926–Actor, Tom Tryon, is born Thomas Tryon in Hartford, Connecticut. He appeared in the films
Screaming Eagles, Three Violent People, The Unholy Wife, I Married a Monster from Outer Space, The Story of Ruth, Moon Pilot, The Longest Day, Something's Got to Give,
and
In Harm's Way
.
1932–American race car driver, Don Garlits, is born Donald Glenn Garlits in Tampa, Florida. Known as "Big Daddy" to drag racing fans around the world, he is an pioneering automotive engineer and considered the "father of drag racing." Garlits was the first drag racer to officially surpass the 170, 180, 200, 240, 250, and 270 mph marks in the quarter mile, and the first to top 200 mph in the 1/8 mile.
1935–The Iraq-Mediterranean oil pipeline begins operation.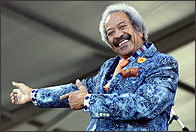 1938–The National Society for Legalization of Euthanasia is established in New York.
1938–Norway claims Queen Maud Land in Antarctica.
1938–Singer, Jack Jones, is born John Allan Jones in Los Angeles, California. He reached his height of popularity in the 1960s. His hits include
Lollipops and Roses, Call Me Irresponsible, Wives and Lovers, Love with the Proper Stranger, Dear Heart,
and
Love Boat Theme
. He is the son of actor, Allen Jones, and actress, Irene Hervey.
1938–Pianist-songwriter, Allen Toussaint, is born in Gert Town, Louisiana. Many of Toussaint's songs have become familiar through versions by other musicians, including
Working in the Coalmine, Ride Your Pony, Fortune Teller, Play Something Sweet (Brickyard Blues), Southern Nights,
and
Mother-in-Law
. Contrary to rumors at the time, Toussaint did not take refuge at the Superdome in the wake of the hurricane Katrina disaster. Instead, he weathered the storm in the Astor Crowne Plaza Hotel, and after the hurricane he left New Orleans for Baton Rouge, Louisiana, and eventually settled in New York.
1940–Civil rights leader, (Horace) Julian Bond, is born in Nashville, Tennessee. He is an American social activist, politician, professor, and writer. Bond was elected to four terms in the Georgia House of Representatives and later to six terms in the Georgia Senate, having served a combined 20 years in both legislative chambers. From 1998 to 2010, he was Chairman of the National Association for the Advancement of Colored People, and the first President of the Southern Poverty Law Center.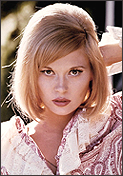 1941–Actress, (Dorothy) Faye Dunaway, is born in Bascom, Florida. She appeared in the films
Hurry Sundown, The Happening, Bonnie and Clyde, the Thomas Crown Affair, Little Big Man, Chinatown, Three Days of the Condor, Network,
and
Mommie Dearest
.
1943–President Franklin D. Roosevelt meets with Allied leaders during the opening day of the famous Casablanca Conference in Morocco. Roosevelt, General Charles DeGaulle (leader of free France), Prime Minister Winston Churchill of Great Britain, and General Henri Giraud (High Commissioner of French North and West Africa) hammer out the strategy that called for the unconditional surrender of the Axis powers. On his way to the conference, Roosevelt becomes the first U.S. President to fly in an airplane while in office.
1943–In World War II, Japan begins Operation Ke, the successful operation to evacuate its forces from Guadalcanal, during the Guadalcanal Campaign.
1943–Character actress, Holland (Virginia) Taylor, is born in Philadelphia, Pennsylvania. She has appeared in the films
Fame, Romancing the Stone, The Jewel of the Nile, Alice, To Die For, How to Make an American Quilt, One Fine Day,
and
Legally Blonde
.

1944–Child evangelist-turned-actor, Marjoe Gortner, is born Hugh Marjoe Ross Gortner in Long Beach, California. He first gained public attention during the late 1940s, at the age of four, when his parents arranged for him to be ordained as a preacher, due to his extraordinary speaking ability. By the time he was 16, his family had amassed what he later estimated to be $3 million. As a young man, he preached on the revival circuit. He became a celebrity during the 1970s, when he starred in
Marjoe
, a behind-the-scenes documentary about the lucrative business of Pentecostal preaching. He appeared in the films
Earthquake
and
When You Comin' Back, Red Ryder?
1948–Musician-producer, "T Bone" Burnett, is born Joseph Henry Burnett in St. Louis, Missouri. Burnett has produced artists such as Roy Orbison, John Mellencamp, Los Lobos, Counting Crows, Elton John, Leon Russell, Elvis Costello, Diana Krall, Natalie Merchant, The Wallflowers, Tony Bennett, and k.d. lang. He produced the soundtracks for
O Brother, Where Art Thou?, Walk the Line,
and the multiple award-winning
Crazy Heart
.
1948–Football player and actor, Carl Weathers, is born in New Orleans, Louisiana. He is best known for the role of Apollo Creed in the "Rocky" series of films. Weathers played football as a linebacker both in college and professionally. He had a brief professional career with the Oakland Raiders, playing seven games in 1970 and one in 1971. He appeared in the films
Magnum Force, Close Encounters of the Third Kind, Semi-Tough, Force 10 from Navarone, Rocky II, III, and IV, Predator, Action Jackson, Hurricane Smith,
and
Happy Gilmore
.
1949–Director-writer, Lawrence (Edward) Kasdan, is born in Miami, Florida. His films include
Raiders of the Lost Ark, Body Heat, The Big Chill, Silverado, Grand Canyon, The Bodyguard, Wyatt Earp,
and
French Kiss
.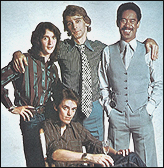 1949–Charlie (Turu) Tumahai, of Be-Bop Deluxe, is born in Orakei, Auckland, New Zealand.
1950–The first prototype of the MiG-17 makes a trial flight.
1952–
The Today Show
with host, Dave Garroway, debuts on NBC-TV.
1952–Socialite, Sydney Biddle Barrows, is born in Philadelphia, Pennsylvania. She became known as an escort service owner and was nicknamed the "Mayflower Madam." She gained worldwide notoriety, as a member of the Biddle family of Philadelphia: she claimed to be a Mayflower descendant on her mother's side. In October 1984, her escort service had been disbanded, and after pleading guilty for promoting prostitution, Barrows wrote a 1986 autobiography
Mayflower Madam: The Secret Life of Sydney Biddle Barrows
. A TV movie based on the book,
Mayflower Madame,
was broadcast in 1987, starring Candice Bergen.
1952–Journalist, Maureen (Bridgid) Dowd, is born in Washington, D.C. She was a columnist for
The New York Times
and a best-selling author. During the 1970s and the early 1980s, she worked for
Time
magazine and
The Washington Star
. In 1999, she was awarded a Pulitzer Prize for her series of columns on the Monica Lewinsky scandal in the Clinton administration.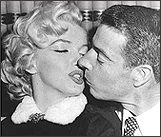 1953–Josip Broz Tito is inaugurated as the first President of Yugoslavia.
1954–American Motors Corporation is formed through the merger of the Hudson Motor Car Company and the Nash-Kelvinator Corporation.
1954–Baseball player, Joe DiMaggio, marries sex symbol, Marilyn Monroe, at San Francisco's City Hall. Sadly, the couple's marriage was short-lived and they divorced nine months later. Still, many believe that she was the love of his life. After she and playwright, Arthur Miller, divorced, DiMaggio reportedly asked Monroe to marry him again. The pair never remarried, but they remained "good friends" until Monroe's death in 1962. Afterwards, DiMaggio sent roses to her grave several times a week for the next two decades.
1955–Disc jockey, Alan Freed, kicks off his first two-night New York Rock 'n' Roll Ball. The package concert at Harlem's Saint Nicholas Arena is sold out over two nights, bringing in $24,000. The show features Big Joe Turner, The Moonglows, Fats Domino, and The Drifters.
1957–Kripalu Maharaj is named fifth Jagadguru (world teacher) after giving seven days of speeches before 500 Hindu scholars.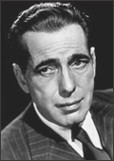 1957–Actor, Humphrey Bogart, dies of cancer in Los Angeles, California, at age 57. In 1999, the American Film Institute ranked Bogart as the greatest male star in the history of American cinema. He appeared in the films
The Petrified Forest, Angels with Dirty Faces, Dark Victory, High Sierra, The Maltese Falcon, Casablanca, To Have and Have Not, The Big Sleep, The Treasure of the Sierra Madre, Key Largo, The African Queen, Beat the Devil, The Caine Mutiny, Sabrina, We're No Angels,
and
The Desperate Hours
.
1958–Black activist, Malcolm X, marries Betty Shabazz in Lansing, Michigan.
1960–The Reserve Bank of Australia, the country's central bank and banknote issuing authority, is established.
1960–Rock idol, Elvis Presley, is promoted to the rank of Sergeant in the U.S. Army.
1961–Actor, Barry Fitzgerald, dies in Dublin, Ireland. He appeared in the films
Bringing Up Baby, The Long Voyage Home, The Sea Wolf, How Green Was My Valey, Going My Way, And Then There Were None, Two Years Before the Mast, The Naked City, Union Station,
and
The Catered Affair
.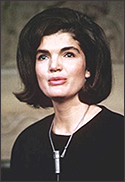 1963–Segregationist, George C. Wallace, becomes the Governor of Alabama.
1963–Director and screenwriter, Steven (Andrew) Soderbergh, is born in Atlanta, Georgia. Soderbergh has worked on both big-budget Hollywood films and independent art-house projects. His films include
Sex, Lies, and Videotape, The Limey, Erin Brockovich, Ocean's 11,
and
Solaris
.
1964–Jacqueline Kennedy makes her first public appearance on American television since the assassination of her husband, President John F. Kennedy.
1964–News anchorman, Shepard Smith, is born David Shepard Smith, Jr. in Holly Springs, Mississippi. He is the former host of
Fox Report with Shepard Smith and Studio B
weekdays on Fox News Channel. In October 2013, Smith became the host of
Shepard Smith Reporting,
as well as the managing editor of Fox News Channel's Breaking News Division.
1965–A chart topper:
Yeh Yeh
by Georgie Fame and The Blue Flames.
1965–Actress-singer, Jeanette MacDonald, dies of a heart attack in Houston, Texas, at age 61. She is best remembered for her musical films of the 1930s with Maurice Chevalier and Nelson Eddy. She appeared in the films
The Love Parade, The Vagabond King, Monte Carlo, Love Me Tonight, The Merry Widow, Naughty Marietta, San Francisco, The Girl of the Golden West, Broadway Serenade, New Moon, Smilin' Through, Cairo,
and
Follow the Boys
.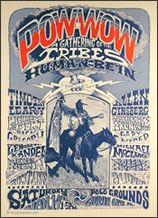 1966–Pop star David Bowie's first record,
Can't Help Thinking About Me
, is released.
1967–Reports surface in
The New York Times
about secret germ warfare experiments being conducted by the U.S. Army.
1967–Twenty thousand hippies attend the Human Be-In in San Francisco, California. The event is held at the Polo Field in Golden Gate Park. Attendees were asked to bring food, flowers, beads, feathers, bells, and banners. It is a prelude to San Francisco's "Summer of Love," which made the Haight-Ashbury district a symbol as the center of the American counterculture and introduced the word "psychedelic" to suburbia. The event includes performances by The Grateful Dead, Jefferson Airplane, Quicksilver Messenger Service, Country Joe and The Fish, Dizzie Gillespie, and The Charlatans. There are also readings and talks given by such noted poets and personalities as Allen Ginsberg, Timothy Leary, Lawrence Ferlinghetti, Jerry Rubin, and Michael McClure. This extraordinary happening unquestionably served as a catalyst for the famous rock festivals of the 1960s, which would begin six months later.
1967–Sonny & Cher release their hit single
The Beat Goes On
.
1967–Actress, Emily (Margaret) Watson, is born in Islington, London, England. She has appeared in the films
Breaking the Waves, Metroland, Hilary and Jackie, Angela's Ashes, Gosford Park, Punch-Drunk Love, Miss Potter,
and
The Book Thief
.
1968–Super Bowl II: The Green Bay Packers beat the Oakland Raiders, 33-14.
1968–Rapper, LL Cool J, is born James Todd Smith in St. Albans, New York. His rap name is short for Ladies Love Cool James. He is known for pioneering hip-hop tracks such as
I Can't Live Without My Radio, I'm Bad, The Boomin' System, Rock The Bells,
and
Mama Said Knock You Out
. He has had a starring role as NCIS Special Agent, Sam Hanna, on the TV crime drama series
NCIS: Los Angeles
. He has appeared in the films
Wildcats, The Hard Way, Toys, Deep Blue Sea, Charlie's Angels, Deliver Us from Eva,
and
Last Holiday
.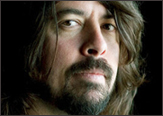 1969–An accidental explosion on the USS Enterprise near Hawaii kills 27 people.
1969–Actor, Jason (Kent) Bateman, is born in Rye, New York. He has appeared in the films
Teen Wolf Too, Necessary Roughness, Breaking the Riles, Starsky and Hutch, Dodgeball: A True Underdog Story, Juno,
and
Forgetting Sarah Marshall
. He is the brother of actress, Justine Bateman.
1969–Musician, Dave Grohl, of Nirvana and The Foo Fighters, is born David Eric Grohl in Warren, Ohio.
1972–The sitcom,
Sanford and Son
, debuts on NBC-TV.
1972–Frederick IX of Denmark, dies of heart failure at Amalienborg Palace, in Copenhagen, Denmark, at age 72.
1973–Elvis Presley draws the largest audience for a single TV show (an estimated one billion viewers in 40 countries).
Elvis: Aloha From Hawaii
, is a live, worldwide concert from Honolulu International Center Arena (later known as the Neal S. Blaisdell Center Arena). The concert is performed at 12:30 a.m. Hawaiian time, and is beamed live via Globecam Satellite to Australia, South Korea, Japan, Thailand, the Philippines, South Vietnam, and other countries, and was seen on a delayed basis in approximately 30 European countries. The first American airing was April 4th on NBC-TV. The show was also released as a two-record album, becoming one of Elvis's top-selling LPs.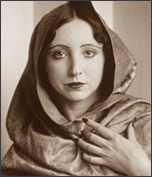 1973–Super Bowl VII: The Miami Dolphins beat the Washington Red Skins, 14-7.
1977–The music club, Tipitina's, opens in New Orleans, Louisiana. The name was inspired by a well-known song,
Tipitina
, by Professor Longhair, who performed there until his death in 1980. The building itself was constructed in 1912, and had served as a gambling house, gymnasium, and brothel.
1977–British actor, Peter Finch, dies of a heart attack in Beverly Hills, California, at age 60. He won an Oscar shortly after his death for his role in the film
Network
. He appeared in the films
Elephant Walk, The Nun's Story, The Trials of Oscar Wilde, No Love for Johnnie, I Thank a Fool, Girl with Green Eyes, The Pumpkin Eater, Far from the Madding Crowd, Sunday Bloody Sunday,
and
Raid on Entebbe
.
1977–French-born author, Anaïs Nin, dies in Los Angeles, California, at age 73. She wrote many novels and short stories, and an enormous collection of personal diaries. She was also known for her works of erotica.
1978–The series,
Fantasy Island,
debuts on ABC-TV.
1978–The Wings single,
Mull of Kintyre,
becomes the biggest selling single ever in the U.K., with sales of over 1,667,000 copies. By the end of January, the single will have sold over two million copies in the U.K. alone.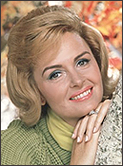 1981–The FCC removes limits to the number of commercials network stations can air per hour.
1984–Ray Kroc, founder of McDonalds, dies of heart failure in San Diego, California, at age 81.
1986–Actress, Donna Reed, dies of cancer in Beverly Hills, California, at age 64. She is best known for the role of Donna Stone in the 1950s TV series
The Donna Reed Show
. She appeared in the films
The Picture of Dorian Gray, It's a Wonderful Life, From Here to Eternity, The Last Time I Saw Paris, The Benny Goodman Story,
and
Ransom!
1987–Catfish Hunter and Billy Williams are elected to the Baseball Hall of Fame.
1987–Film director, Douglas Sirk, dies in Lugano, Ticino, Switzerland, at age 89. His films include
Magnificent Obsession, All That Heaven Allows, Written on the Wind,
and
Imitation of Life
.
1988–Paul McCartney releases the album
CHOBA B CCCP (Back In The USSR)
in Russia, causing bootleg copies in the U.S. to cost around $1,000. The album is a collection of rock and roll oldies covers, and will eventually be released worldwide.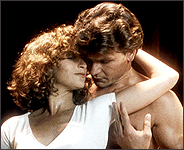 1989–The
Dirty Dancing
soundtrack album, mostly classic oldies, reaches the 10 million mark in sales.
1990–The animated TV series,
The Simpsons,
debuts on Fox-TV.
1990–A winter storm drops 18 to 24 inches of snow on the mountains of southwest Utah, while sunshine and strong southerly winds bring temperatures into the 60s in the Central Plains Region.
1992–Jerry Nolan, of The New York Dolls, dies from a stroke in New York, New York, at age 45.
1993–The complete uncensored version of the Warner Brothers 1988 film
Imagine: John Lennon
is transmitted on the satellite station TV1000.
1993–Late-night talk show host, David Letterman, announces that his show will move from NBC-TV to CBS-TV.
1993–In Poland's worst peacetime maritime disaster, ferry MS Jan Heweliusz sinks off the coast of Rügen, drowning 55 passengers and crew. Nine crew-members survive.
2000–A United Nations tribunal sentences five Bosnian Croats to up to 25 years in prison for the 1993 killing of more than 100 Bosnian Muslims.
2004–The national flag of the Republic of Georgia, the so-called "five cross flag," is restored to official use after a hiatus of 500 years.
2004–Actress, Uta Hagen, dies in New York, New York, at age 84. Her stage work includes
Othello, A Streetcar Named Desire, The Country Girl,
and
Who's Afraid of Virginia Woolf?
2005–The Huygens probe lands on Saturn's moon Titan.
2006–Rapper, Eminem, exchanges the vows of marriage for the second time with Kimberly Anne Scott.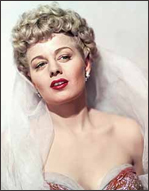 2006–Actress, Shelley Winters, dies of heart failure in Beverly Hills, California, at age 85. She married her fourth husband, Gerry DeFord, just a few hours before her death. They had been live-in companions for 19 years. Actress, Sally Kirkland, performed the wedding ceremony for the two at Winters' deathbed and also performed non-denominational last rites. Winters appeared in the films
Red River, Winchester '73, A Place in the Sun, Meet Danny Wilson, Phone Call from a Stranger, The Night of the Hunter, The Big Knife, The Diary of Anne Frank, Lolita, A Patch of Blue, Alfie, Wild in the Streets,
and
The Poseidon Adventure
.
2009–Actor, Ricardo Montalbán, dies of congestive heart failure in Los Angeles, California, at age 88. His career spanned seven decades, during which he became known for many different roles. He is best remembered for the role of Mr. Roarke on the TV series
Fantasy Island
. He appeared in the films
Neptune's Daughter, Sayonara, Cheyenne Autumn, Madame X, Sweet Charity, Escape from the Planet of the Apes,
and
Star Trek II: The Wrath of Khan
.
2010–Yemen declares an open war against the al-Qaeda terrorist group.
2010–Guitarist, Jimmy Page, is given the United Nations' first Pathways To Peace Award.
2010–Actor-director, Dennis Hopper, divorces his fifth wife, Victoria Duffy.
2011–Former president of Tunisia, Zine El Abidine Ben Ali, flees his country to Saudi Arabia, after a series of street demonstrations against his regime and corrupt policies, demanding freedom, rights, and democracy.
2011–Seminole Chief, Betty Mae Tiger Jumper, dies peacefully in her sleep at age 87. She was the first and only female chief of the Seminole Tribe of Florida. A nurse, she co-founded the tribe's first newspaper in 1956,
The Seminole News,
later replaced by
The Seminole Tribune
.
2012–The Pirate Party of Greece is founded, on the model of the Swedish Pirate Party.
2012–Businessman, Dan Evins, dies in Lebanon, Tennessee, at age 76. He founded the Cracker Barrel Old Country Store, a Southern-themed restaurant chain, in 1969.
2013–The Hockey India League, a professional field hockey league in India, is launched.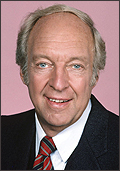 2013–Actor, Conrad Bain, dies from natural causes in Livermore, California, at age 89. He co-starred in the TV shows
Maude
and
Diff'rent Strokes
.
2014–DirecTV removes The Weather Channel due to an unresolved carriage dispute, with the carrier filling the void with a simulcast of digital broadcast network WeatherNation TV. The dispute runs until April 8, 2014.
2015–Tommy Caldwell and Kevin Jorgeson complete the first-ever free climb of the Dawn Wall of El Capitan in Yosemite National Park.
2016–The World Health Organization declares an end to the Ebola virus outbreak in West Africa, with Liberia the last country to be declared free of the virus.
2016–Astronomers announce the discovery of supernova ASASSN-15lh, the biggest yet to be seen by scientists.
2016–China's Haier Group buys General Electric's appliance unit for $5.4 billion.
2016–Music manager, Rene Angelil, dies of throat cancer in Henderson, Nevada, at age 73. He was the husband and longtime manager of singer, Celine Dion.
2016–Actor, Alan Rickman, dies of cancer in London, England, at age 69. He appeared in the films
Romeo and Juliet, Die Hard, Quigley Down Under, Truly Madly Deeply, Robin Hood: Prince of Thieves, Bob Roberts, Sense and Sensibility, The Winter Guest, Harry Potter and the Philosopher's Stone, Love Actually,
and
Snow Cake
.
2017–Extremely cold temperatures and drought in Peru, are responsible for the deaths of up to 180,000 alpacas.
2017–Chinese linguist, Zhou Youguang, creator of the pinyin system for writing Chinese in Latin letters, dies in Beijing, China, at age 111. His system for romanization of Mandarin Chinese was officially adopted by the Chinese government in 1958, the International Organization for Standardization (ISO) in 1982, and the United Nations in 1986.
PHOTOS TOP TO BOTTOM: Martin Luther; Benedict Arnold; the Charles Bent house; Albert Schweitzer; Alice in Wonderland; Brian Epstein on
What's My Line?;
Allen Toussaint; Faye Dunaway; Marjoe Gortner; Be-Bop Deluxe; Marilyn Monroe and Joe DiMaggio; Humphrey Bogart; Jacqueline Kennedy; Human Be-In poster; Dave Grohl; Anaïs Nin; Donna Reed; Patrick Swazee and Jennifer Grey in
Dirty Dancing
; Shelley Winters; and Conrad Bain.