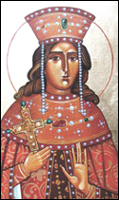 379–Emperor Gratian elevates Flavius Theodosius at Sirmium to Augustus, and gives him power over all the eastern provinces of the Roman Empire.
398–Byzantine Empress and Saint, Pulcheria, is born Aelia Pulcheria in Constantinople.
520–John of Cappadocia, Patriarch of Constantinople, dies.
639–Frankish King, Dagobert I, dies in the Abbey of Saint-Denis in Paris, France, at age 36. Clovis II is crowned King of Neustria and Burgundy.
649–The forces of Kucha surrender after a 40-day siege, led by Tang dynasty general Ashina She'er, establishing Tang control over the northern Tarim Basin in Xinjiang.
840–Byzantine Emperor, Michael III, is born in Constantinople. He was the third and traditionally last member of the Amorian Dynasty, also known as the Phrygian Dynasty.
1048–Emperor Jingzong of Western Xia dies at age 44. He is murdered by his son, who cuts off his nose, but fails to kill him. However, the wound causes him to die of bacterial infections. He was the first Emperor of the Western Xia Empire located in northwestern China, reigning from 1038 to 1048.
1302–Al-Hakim I, Caliph of Cairo, dies.
1419–Rouen surrenders to Henry V of England, completing his reconquest of Normandy.
1511–Mirandola surrenders to the French.
1520–Sten Sture the Younger, the Regent of Sweden, is mortally wounded at the Battle of Bogesund.
1526–Isabella of Austria die at the castle of Zwijnaarde near Ghent, Belgium, at age 24.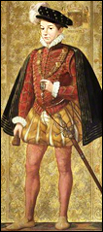 1544–Francis II of France is born at Château de Fontainebleau, France. He ascended the throne in 1559, at the age of 14, after the accidental death of his father, Henry II.
1607–San Agustin Church in Manila is officially completed. It is the oldest church still standing in the Philippines.
1629–Shah 'Abbas the Great, Abbas I of Persia, dies in Mazandaran, Iran, at age 57.
1661–Thomas Venner is hanged, drawn, and quartered in London, England. He was a rebel who became the last leader of the Fifth Monarchy Men, who tried unsuccessfully to overthrow Oliver Cromwell in 1657. The event, known as "Venner's Rising," lasted four days (January 1-4) before the Royal authorities captured the rebels.
1755–Physicist, mathematician, and astronomer, Jean-Pierre Christin, dies at age 71. He invented the Celsius thermometer. His proposal to reverse the Celsius scale (from water boiling at 0 degrees and ice melting at 100 degrees, to water boiling at 100 degrees and ice melting at 0 degrees) was widely accepted and is still in use today.
1764–John Wilkes is expelled from the British House of Commons for seditious libel.
1788–The second group of ships of the First Fleet arrive at Botany Bay. The First Fleet is the name given to the 11 ships that left England on May 13, 1787, to found the penal colony that became the first European settlement in Australia. The Fleet consisted of two Royal Navy vessels, three store ships, and six convict transports, carrying between 1,000 and 1,500 convicts, marines, seamen, civil officers, free people, and a vast quantity of supplies.
1793–French King Louis XVI is sentenced to death.
1795–The Batavian Republic is proclaimed in the Netherlands, bringing to an end the Republic of the Seven United Netherlands.
1798–Sociologist and philosopher, Auguste Comte, is born Isidore Auguste Marie François Xavier Comte in Montpellier, France. He was a founder of the discipline of sociology and of the doctrine of positivism. He is sometimes regarded as the first philosopher of science in the modern sense of the term. Comte developed the positive philosophy in an attempt to remedy the social malaise of the French Revolution, calling for a new social doctrine based on the sciences. He was a major influence on 19th-century thought, especially the work of social thinkers such as Karl Marx, John Stuart Mill, and George Eliot. Comte coined the word altruisme (altruism).
1806–Britain occupies the Dutch Cape Colony after the Battle of Blaauwberg.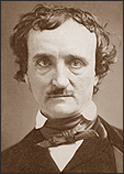 1807–Robert E. Lee, is born in Stratford, Virginia. He served as the Confederate General in Chief during the U.S. Civil War.
1809–Author, Edgar Allan Poe, is born in Boston, Massachusetts. He will be orphaned three years later. He was raised in Richmond, Virginia, by John Allan. Allan gave Poe a good education, sending him to the University of Virginia. He published his first collection of poetry in 1827:
Tamerlane and Other Poems
. His most famous poem, "The Raven," was published in 1845. Poe was one of the earliest American practitioners of the short story, and is generally considered the inventor of the modern detective story. His other works include
The Fall of the House of Usher, The Masque of the Red Death, Murders in the Rue Morgue, The Pit and the Pendulum, The Premature Burial,
and
The Tell-Tale Heart.
Among his most well-known poems are "Annabel Lee," "The City in the Sea," and "The Conqueror Worm."
1810–Gale force winds wreck homes and bring a sudden overnight drop in temperature of 50 degrees. In Sanbornton, New Hampshire, three children freeze to death.
1812–In the Peninsular War, after a 10-day siege, Arthur Wellesley, 1st Duke of Wellington, orders British soldiers of the Light and third divisions to storm Ciudad Rodrigo.
1817–An army of 5,423 soldiers, led by General José de San Martín, crosses the Andes from Argentina to liberate Chile and Peru.
1825–Ezra Daggett and his nephew, Thomas Kensett, patent the process for food to be stored in tin cans.
1829–
The First Part of the Tragedy
receives its premiere performance.
1839–The British East India Company captures Aden.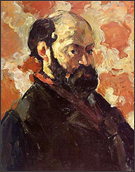 1839–Impressionist painter, Paul Cézanne, is born in Aix-en-Provence, France. Known as the bridge between Impressionism and Cubism, both Henri Matisse and Pablo Picasso are said to have remarked that Cézanne "is the father of us all." Cézanne's wealthy family wanted the young man to become a banker, but he instead became a member of a group of anti-academic painters known as The Refuses, or Refuseniks. Manet, Pissarro, Monet, Renoir, and Degas were all part of this radical new movement and they eventually became known as the Impressionists.
1847–Politician, Charles Bent, dies in Taos, New Mexico, at age 47. He was scalped and killed by Pueblo attackers during the Taos Revolt. The women and children in the Bent home were not harmed by the insurgents, and the remaining Bents fled to safety next door through a hole in the parlor wall. Bent was the first Governor of New Mexico. Bent Street, which runs in front of what had been his home in Taos, and Martyr's Lane, which runs behind it, are named for him.
1853–Giuseppe Verdi's opera
Il trovatore
receives its premiere performance in Rome, Italy.
1861–Georgia joins South Carolina, Florida, Mississippi, and Alabama in declaring secession from the United States.
1862–During the American Civil War, the Confederacy suffers its first significant defeat in the Battle of Mill Springs.
1871–In the Siege of Paris, Prussia wins the Battle of St. Quentin. Meanwhile, the French attempt to break the siege in the Battle of Buzenval ends unsuccessfully the following day.
1883–Thomas Edison's first village electric lighting system using overhead wires begins operation in Roselle, New Jersey.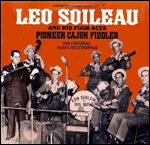 1893–Henrik Ibsen's play,
The Master Builder,
has its premiere performance in Berlin, Germany.
1899–The Anglo-Egyptian Sudan is formed.
1904–Musician, Leo Soileau, is born in Ville Platte, Louisiana. He was one of the most prolific Cajun recording artists of the 1930s and 1940s, recording over 100 songs. Leo Soileau recorded Cajun music until the start of World War II, when Decca decided to stop recording Cajun artists.
1907–The first film reviews appear in
Variety
, an entertainment industry magazine.
1913–Pool hustler, Minnesota Fats, is born Rudolf Wanderone, Jr. in New York, New York. Although he never won a major pool tournament as "Fats," he was perhaps the most publicly recognized pool player in America. Wanderone took the name in 1961, claiming that the character of Minnesota Fats in the movie,
The Hustler
(starring Paul Newman and Jackie Gleason), was based on him. Another version of Wanderone's story was told in an episode of the TV series
The Twilight Zone
. Wanderone's notoriety as "Minnesota Fats" led to a job as executive vice-president of billiard table manufacturer, Rozel Industries, playing exhibition matches and giving demonstrations. In 1965, Rozel published Wanderone's first book
Minnesota Fats' Book of Billiards
.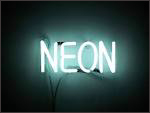 1915–A patent is issued to George Claude of Paris, France, for the neon tube.
1915–German zeppelins bomb the towns of Great Yarmouth and King's Lynn in the United Kingdom, killing at least 20 people in the first major aerial bombardment of a civilian target.
1917–An explosion in a munitions plant in London, England, kills 73 people and injures 400.
1920–The U.S. Senate votes against becoming a member of the League of Nations.
1922–A geological survey says the U.S. oil supply will be depleted in 20 years.
1922–Actor, Guy Madison, is born Robert Ozell Moseley in Pumpkin Center, California. Studio head, David O. Selznick, provided his name change in 1944. Madison was signed by RKO Pictures in 1946, and began appearing in romantic comedies and dramas. In 1951, he was cast as the title character in the TV series,
The Adventures of Wild Bill Hickok
, which ran for seven years. He appeared in the films
Since You Went Away, 5 Against the House, On the Threshold of Space,
and
Hilda Crane
. He was married to actress, Gail Russell.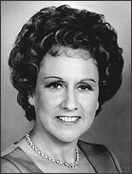 1923–Actress, Jean Stapleton, is born Jeanne Murray in New York, New York. She is best known for the role of Edith Bunker in the TV sitcom
All in the Family
. She appeared in the films
Damn Yankees!, Bells Are Ringing, Womething Wild, Up the Down Staircase, Cold Turkey, Klute, The Buddy System, Michael,
and
You've Got Mail
.
1924–Actor, Nicholas Colasanto, is born in Providence, Rhode Island. He is best known for the role of Coach Ernie Pantusso in the TV sitcom
Cheers
. He appeared in the films
The Counterfeit Killer, Fat City, Family Plot,
and
Raging Bull
.
1925–Maria Sophie of Bavaria dies in Munich, Bavaria, Weimar Republic, at age 83. She was the last Queen consort of the Kingdom of the Two Sicilies.
1926–Character actor, Fritz (William) Weaver, is born in Pittsburgh, Pennsylvania. He was seen on dozens of television shows in the 1950s, 1960s, and 1970s, including
Playhouse 90, The Twilight Zone, Dr. Kildare, The Defenders, Rawhide, The Fugitive, Gunsmoke, The Big Valley, Mod Squad, Kung Fu, Magnum, P.I.,
and
Matlock
. He appeared in the films
Fail Safe, The Borgia Stick, The Maltese Bippy, The Day of the Dolphin, The Legend of Lizzie Borden, Marathon Man, Black Sunday,
and
Creepshow
.
1927–Carlota of Mexico dies of pneumonia at the Bouchout Castle in Meise, Belgium, at age 86. She was a Belgian princess who became Empress of Mexico as the wife of Maximilian I of Mexico.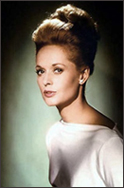 1930–Actress, Tippi Hedren, is born Nathalie Kay Hedren in New Ulm, Minnesota. She is best known for her work in Alfred Hitchcock's suspense films,
The Birds
and
Marnie
. After
Marnie
, she said of Hitchcock, "He ruined my career, but he didn't ruin my life." She appeared in the films
A Countess from Hong Kong, The Harrad Experiment, Roar, Pacific Heights, Citizen Ruth,
and
I Heart Huckabees
. Hedren is deeply involved with animal rescue at Shambala Preserve, an 80-acre wildlife habitat, which she founded in 1983. She is the mother of actress, Melanie Griffith.
1932–Film director, Richard Lester, is born in Philadelphia, Pennsylvania. His films include
It's Trad, Dad!, The Mouse on the Moon, A Hard Day's Night, The Knack... and How to Get It, Help!, A Funny Thing Happened on the Way to the Forum, How I Won the War, Petulia, The Bed-Sitting Room, The Three Musketeers, Juggernaut, Robin and Marian, Butch and Sundance: The Early Days,
and
Superman II and III
. During a movie shoot in Spain, actor Roy Kinnear, a close friend of Lester, died after falling from a horse. Lester finished the film, then unofficially retired from directing. He did make one return to the craft in 1991, to direct a concert film for friend Paul McCartney called
Get Back
.
1935–Owsley Stanley is born Augustus Owsley Stanley III in the state of Kentucky. He was a sound engineer for The Grateful Dead and a manufactuer of pure LSD in 1960s. By his own account, between 1965 and 1967, he produced less than 500 grams of LSD, amounting to a little over a million doses at the time. Myth has it that John Lennon bought a mason jar full of Owsley's liquid LSD and buried it in the back of his house in Kenwood, but he was never able to dig it up.
1937–Howard Hughes sets a new air record by flying from Los Angeles, California, to New York in 7 hours, 28 minutes, 25 seconds.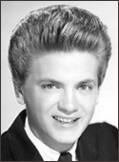 1938–General Motors begins mass production of diesel engines.
1939–Phil Everly, of The Everly Brothers, is born in Chicago, Illinois. One of the most popular singing duos of the 1950s, their hits include
Bye Bye Love, Wake Up Little Susie, All I Have to Do Is Dream, Claudette, Bird Dog, Devoted to You, Problems, (Till) I Kissed You, Let It Be Me, Cathy's Clown, When Will I Be Loved, Lucille, Walk Right Back, Ebony Eyes,
and
Crying in the Rain
.
1940–
You Nazty Spy!,
starring The Three Stooges, premieres. It is the very first Hollywood film of any kind to satirize Adolf Hitler and the Nazis.
1941–In World War II, the Greek Triton (Y-5) sinks the Italian submarine Neghelli in Otranto.
1942–The Japanese conquest of Burma begins.
1942–Actor, Michael Crawford, is born Michael Patrick Smith in Salisbury, Wiltshire, England. Crawford originated the title role in the stage production of
The Phantom of the Opera
. He appeared in the films
Barnum, Alice's Adventures in Wonderland, Hello, Dolly!, How I Won the War, The Knack... and How to Get It,
and
The War Lover
.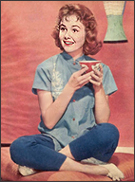 1942–Actress, Shelly Fabares, is born Michele Ann Marie Fabares in Santa Monica, California. She is best known for his role of Mary Stone in the TV sitcom
The Donna Reed Show
. She later co-starred in the TV series
Coach
. She had a big hit with the song,
Johnny Angel
, in the 1950s. She appeared in the films
Summer Love, Marjorie Morningstar, Ride the Wild Surf, Girl Happy, Hold On!, Spinout,
and
Clambake
. She is the niece of actress, Nanette Fabray.
1943–Rock singer, Janis (Lyn) Joplin, is born in Port Arthur, Texas. She first rose to fame in the late 1960s, as the lead singer of the psychedelic/acid rock band Big Brother and the Holding Company, and later as a solo artist with her own backing groups, The Kozmic Blues Band and The Full Tilt Boogie Band. Her hits include
Down on Me, Summertime, Piece of My Heart, Ball 'n' Chain, Maybe, To Love Somebody, Kozmic Blues, Cry Baby, Mercedes Benz,
and
Me and Bobby McGee
.
1944–Singer, Laurie London, is born in Bethnal Green, East London, England. He had an international hit with
He's Got the Whole World in His Hands
.
1944–Zalman (Zal) Yanovsky, of The Lovin' Spoonful, is born in Toronto, Canada.
1945–Soviet forces liberate the Lodz Ghetto. Of more than 200,000 inhabitants in 1940, less than 900 had survived the Nazi occupation.
1945–Original Deep Purple vocalist, Rod Evans, is born in Edinburgh, Scotland.

1946–General Douglas MacArthur establishes the "International Military Tribunal for the Far East" in Tokyo, Japan, to try Japanese war criminals.
1946–Country singer, Dolly (Rebecca) Parton, is born in Sevierville, Tennessee. She rose to prominence in 1967, as a featured performer on country singer Porter Wagoner's weekly syndicated TV program. Parton crossed over into the mainstream, as a success on both the country and pop charts. Her hits include
Coat of Many Colors, Jolene, I Will Always Love You, Here You Come Again, Baby I'm Burning, 9 to 5, Two Doors Down,
and
Why'd You Come in Here Lookin' Like That
. She appeared in the films
9 to 5, The Best Little Whorehouse in Texas,
and
Steel Magnolias
.
1947–Celebrity chef and television host, Paula Deen, is born Paula Ann Hiers in Albany, Georgia. As a young single mother, she worked at numerous jobs before starting a catering service, called "The Bag Lady," making meals which her sons Jamie and Bobby delivered. It was a success and in 1996, she opened her first restaurant. Deen has been the host of three cooking shows and is the author of 14 cookbooks. In June 2013, Deen was the target of a lawsuit alleging racial and sexual discrimination. The case was heard in August 2013, and the judge dismissed the suit. In the time between the filing of the suit and the suit being dismissed, Deen had cooking programs, publishing deals, and endorsement contracts canceled by Food Network, Smithfield Foods, Walmart, Target, QVC, Home Depot, J.C. Penney, Sears, K-Mart, and her then-publisher, Ballantine Books. Several companies have, however, indicated they would continue their endorsement deals with Deen.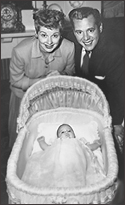 1949–Cuba recognizes Israel.
1949–The salary of the President of the United States was increased from $75,000 to $100,000. The man in the Oval Office will also receive an additional $50,000 expense allowance for each year in office.
1949–Singer, Robert Palmer, is born in Batley, West Yorkshire, England. He had huge hits in the 1980s with
Addicted to Love
and
Simply Irresistible
.
1953–Desi Arnaz, Jr., is born Desiderio Alberto Arnaz IV in Los Angeles, California. He is the second child of Lucille Ball and Desi Arnaz, and his birth was "depicted" on the hit comedy series,
I Love Lucy
. Shortly after his birth, a photo of him was featured on the first cover of
TV Guide
. He became a bit of a pop star in the 1960s with the group, Dino, Desi and Billy, and was a featured player on his mother's TV series,
Here's Lucy
, along with his older sister, Lucie Arnaz. He appeared in the films
Red Sky at Morning, Voyage of the Yes, Billy Two Hats, Joyride, A Wedding,
and
The Mambo Kings
.
1954–Actress-singer, Katey Sagal, is born Catherine Louise Sagal in Los Angeles, California. She is best known for the role of Peggy Bundy in the TV sitcom
Married... with Children
. Sagal started out as a member of Bette Midler's backup group, The Harlettes, in 1978. She appeared in the films
Maid to Order
and
The Good Mother
.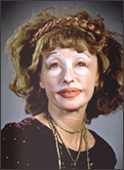 1954–American photographer and film director, Cindy Sherman, is born in Glen Ridge, New Jersey. Best known for her conceptual portraits, Sherman's work questions the role and representation of women in society, the media, and art. Her work is widely collected, and among some of the most expensive photographs ever sold.
1955–The spelling-word board game, Scrabble, goes on the market.
1955–The anthology drama series,
The Millionaire
, debuts on CBS-TV.
1957–The USSR conducts an atmospheric nuclear test.
1958–Artist, Thomas Kinkade, is born in Sacramento, California. He was an American painter of popular realistic, bucolic, and idyllic subjects. He is notable for the mass marketing of his work as printed reproductions and other licensed products via The Thomas Kinkade Company; in fact, it is estimated that one in every 20 American homes owns a copy of one of his paintings.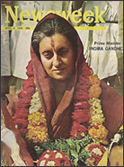 1959–A chart topper:
Smoke Gets in Your Eyes
by The Platters.
1960–Japan and the United States sign the Japan-U.S. Mutual Security Treaty.
1966–Indira Gandhi is elected prime minister of India in succession to Lal Shastri, who died on January 11th. Shastri had succeeded Gandhi's father, Jawaharlal Nehru.
1967–
The Doors
make their second trip to New York and perform their second lengthy engagement at Ondine.
1969–Student, Jan Palach, dies after setting himself on fire three days earlier in Prague's Wenceslas Square, protesting the invasion of Czechoslovakia by the Soviet Union in 1968. His funeral turns into another major protest.
1970–The soundtrack of the film,
Easy Rider
, the movie that made a star of Peter Fonda, receives a gold record. It is the first pop-culture film soundtrack to earn the gold award.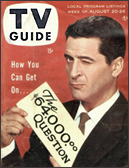 1970–Character actor, Hal March, dies of lung cancer in Los Angeles, California, at age 49. He is best known as the host of the TV game show
The $64,000 Question
, from 1955 to 1958, and his appearances on the TV shows
The Steve Allen Show, I Love Lucy, The Jack Benny Program,
and
The Monkees
.
1971–The court hears The Beatles' recording of
Helter Skelter
at the trial of Charles Manson. Manson claimed to have heard secret messages in the music that led him to order the murders of actress Sharon Tate and others. At the scene of one of his gruesome murders, the words "helter skelter" were written on a mirror.
1971–Bob Dylan's hour-long phone interview with A.J. Weberman turns nasty and is later released as
Bob Dylan vs. A.J. Weberman
on the Folkways label. Weberman was one of the first self-styled "Dylanologists," and pioneered the art of going through a celebrity's trash in order to glean information about them.
1972–Sandy Koufax, Yogi Berra, and Early Wynn are elected to the Baseball Hall of Fame.
1973–The ex-Beatles turn down promoter Bill Sargent's offer of $30 million for the most famous band in the world to reunite for one concert.

1974–China gains control over all the Paracel Islands, after a military engagement between the naval forces of the People's Republic of China and Republic of Vietnam (South Vietnam).
1977–President Gerald Ford pardons Iva Toguri D'Aquino (Tokyo Rose).
1977–For the first time in recorded history, snow falls in Miami, Florida.
1978–The last Volkswagen Beetle made in Europe leaves the VW plant in Emden, Germany. The popular car would continue to be manufactured in Latin America until 2003.
1978–Punk rocker, Johnny Rotten, is fired from The Sex Pistols for "not being weird enough anymore."
1980–A chart topper:
Brass in Pocket
by The Pretenders.
1981–United States and Iranian officials sign an agreement to release 52 American hostages after 14 months of captivity.
1982–Child actress, Jodie (Lee Ann) Sweetin, is born in Los Angeles, California. She is best known for the role of Stephanie Tanner on the TV sitcom Full House.

1983–Nazi war criminal Klaus Barbie is arrested in Bolivia.
1983–The Apple "Lisa" is announced. It is the first commercial personal computer from Apple Inc. to have a graphical user interface and a computer mouse. Steve Jobs named the computer after his daughter.
1984–The John Lennon / Yoko Ono LP and CD,
Milk and Honey
, is released in the U.S. All songs on the album were recorded during the
Double Fantasy
sessions. The original sleeve was to have featured over 200 heart-shaped photographs of the couple. Instead, an alternate color photo from the
Double Fantasy
photo session was used.
1986–The first IBM PC computer virus is released onto the Internet. A boot sector virus dubbed (c)Brain, it was created by the Farooq Alvi Brothers in Lahore, Pakistan.
1986–An intruder lowers himself from the roof of the Dakota building and enters Yoko Ono's apartment through an open window. He leaves several notes, a photograph, and a letter to Yoko, who was sleeping at the time. He is later arrested by New York City police.
1990–Judge and politician, Arthur Goldberg, dies in Washington, D.C., at age 81. He was the sixth U.S. Ambassador to the United Nations.
1990–Indian Guru, Bhagwan Shree Rajneesh, dies of heart failure in Pune, Maharashtra, India, at age 58. He was an Indian mystic and spiritual teacher, from time to time caught up in controversy, whose international following has continued beyond his death.
1991–In the Gulf War, Iraq fires a second Scud missile into Israel, causing 15 injuries.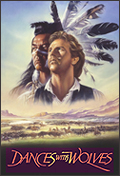 1991–The 48th Annual Golden Globe Awards announces its winners. Best Picture:
Dances With Wolves;
Best Actor: Jeremy Irons for
Reversal of Fortune;
Best Actress: Kathy Bates for
Misery;
Best Director: Kevin Costner for
Dances with Wolves;
Best Comedy:
Green Card;
Best Foreign Film:
Cyrano de Bergerac
(France).
1993–Czech Republic and Slovakia join the United Nations.
1993–Rock group, Fleetwood Mac, re-forms to perform at President Bill Clinton's inauguration. The band's big hit,
Don't Stop,
was used as the theme song for his campaign.
1994–The 9th Annual Rock and Roll Hall of Fame Induction Ceremony is held. This year's inductees are: (Performers) Bob Marley, Duane Eddy, Elton John, John Lennon, The Grateful Dead, The Animals, Rod Stewart, and The Band; (Non-Performer) Johnny Otis; and (Early Influence) Willie Dixon. The ceremony takes place in Los Angeles, California. The most moving induction comes when Paul McCartney, making his first Hall of Fame appearance, reads an emotional "letter" to John Lennon, which has McCartney's wife, Linda, and nearly everyone else weeping. Yoko Ono accepts on behalf of Lennon.
1994–Paul McCartney and Yoko Ono hold a press conference announcing that the surviving Beatles will record a song using a demo tape of John Lennon's for a planned project to be called "Anthology." The songs on the tape are
Free As A Bird
(from 1977),
Real Love
(a version previously released in 1988 as "Girls and Boys" on the soundtrack album
Imagine: John Lennon
),
Grow Old With Me
(a version previously released on the 1984 album
Milk and Honey
), and
Now and Then
(from 1980, which is often referred to as "Miss You" or "I Don't Want To Lose You"). When McCartney returns to England, he gives the audio cassettes to Jeff Lynne, who spends a week in his private studio working on cleaning them up. He then transfers John's original mono cassettes into analog 48-track form.
1995–After being struck by lightning, the crew of Bristow Flight 56C are forced to ditch the aircraft. All 18 people aboard are later rescued.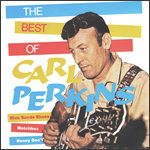 1996–The barge North Cape oil spill occurs as an engine fire forces the tugboat Scandia ashore on Moonstone Beach in South Kingstown, Rhode Island.
1997–Yasser Arafat returns to Hebron after more than 30 years, and joins celebrations over the handover of the last Israeli-controlled West Bank city.
1997–The 54th Annual Golden Globe Awards announces its winners. Best Picture:
The English Patient;
Best Actor: Geoffrey Rush for
Shine;
Best Actress: Brenda Blethyn for
Secrets & Lies;
Best Director: Milos Forman for
The People vs. Larry Flynt;
Best Musical:
Evita;
Best Foreign Film:
Kolya
.
1998–Legendary rockabilly pioneer, Carl Perkins, dies of throat cancer and a recent series of strokes, in Jackson, Tennessee, at age 65. He had been fighting throat and tonsil cancer for several years. George Harrison, Jerry Lee Lewis, and Johnny Cash are present at his funeral. Paul McCartney sent a video message to be played at the service, in which he expresses his affection and respect for Carl. Perkins' songwriting and guitar work influenced Elvis Presley and The Beatles, to name but two. He wrote and recorded
Blue Suede Shoes
in 1956, and his version sold two million copies before Elvis' version became a hit. In 1987, Perkins was inducted into the Rock and Roll Hall of Fame.
1999–British Aerospace agrees to acquire the defense subsidiary of the General Electric Company plc, forming BAE Systems in November 1999.
2000–The British Department of the Environment, Transport, and the Regions rejects a request from the Liverpool City Council that the city be permitted to erect road signs promoting Liverpool as the home of The Beatles. The reason given for the disapproval is that such signs would be a hazard for motorists. Liverpool had planned to put up brown and white signs reading "Liverpool: Birthplace of The Beatles" on the M6 motorway. But the department ruled that the signs were to include information about other tourist attractions in the city and that "drivers have just four seconds to assimilate information [from signs]. There is a limit on the number of words allowed. It comes down to safety grounds... it was too distracting." One Liverpool councilor wondered why such signs are allowed for Stratford-upon-Avon, home of William Shakespeare. The Liverpool City Council plans to protest the decision to the Culture Minister.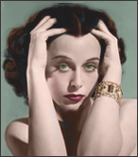 2000–Actress, Hedy Lamarr, dies of heart failure in Casselberry, Florida, at age 85. She appeared in the films
Ecstasy, Boom Town, Ziegfeld Girl, Tortilla Flats, Samson and Delilah,
and
The Story of Mankind
.
2003–The 60th Annual Golden Globe Awards announces its winners. Best Picture:
The Hours;
Best Actor: Jack Nicholson for
About Schmidt;
Best Actress: Nicole Kidman for
The Hours;
Best Director: Martin Scorsese for
Gangs of New York;
Best Musical:
Chicago;
Best Foreign Film:
Talk to Her
.
2006–The New Horizons probe is launched by NASA on the first mission to Pluto.
2006–Actor, Tony Franciosa, dies of a stroke in Los Angeles, California, at age 77. He appeared in the films
A Face in the Crowd, A Hatful of Rain, Wild is the Wind, The Long Hot Summer, Period of Adjustment, The Pleasure Seekers, The Swinger,
and
The Drowning Pool
.
2006–R&B singer, Wilson Pickett, dies of a heart attack in Reston, Virginia, at age 64. His biggest hits were
Mustang Sally
and
In the Midnight Hour
.
2007–Turkish journalist, Hrant Dink, is assassinated in front of his newspaper's office by 17-year-old Turkish ultra-nationalist, Ogün Samast.
2007–Singer, Denny Doherty, of The Mamas and The Papas, dies from an abdominal aortic aneurysm at his home in Mississauga, Ontario, Canada, at age 66. The group's hits included
California Dreamin'
and
Monday, Monday
.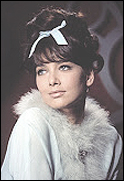 2008–Actress, Suzanne Pleshette, dies of respiratory failure in Los Angeles, California, at age 70. She is best known for co-starring in the TV sitcom
The Bob Newhart Show
. She appeared in the films
Rome Adventure, 40 Pounds of Trouble, The Birds, Youngblood Hawke, The Ugly Dashchund,
and
Mister Buddwing
.
2008–John Stewart, of The Kingston Trio, dies from a brain aneurysm in San Diego, California, at age 68. He wrote The Monkees' #1 hit
Daydream Believer
.
2010–In a major upset, Republican Scott Brown captures the U.S. Senate seat held by liberal Edward Kennedy for nearly half a century, as he defeats Democrat Martha Coakley in a special election.
2012–The Hong Kong-based file-sharing website, Megaupload, is shut down by the FBI.
2013–A failed attempt to assassinate Ahmed Dogan (chairman of the Bulgarian political party Movement for Rights and Freedoms) on live television is foiled by security guards.
2013–Calcium deposits are discovered on Mars by NASA's Curiosity Rover.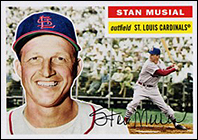 2013–Baseball player, Stan Musial, dies from Alzheimer's disease in Ladue, Missouri, at age 92. Nicknamed "Stan the Man," Musial is widely considered to be one of the greatest hitters in baseball history. He compiled 3,630 career hits, ranking fourth all-time and first in a career spent with only one team. With 1,815 hits at home and 1,815 on the road, he also is considered to be the most consistent hitter of his era.
2014–A bomb attack on an army convoy in the city of Bannu, Khyber Pakhtunkhwa, Pakistan, kills at least 26 soldiers and injures 38 others.
2015–Amazon Studios announces it will produce and acquire original movies for theatrical release and early-window distribution on Amazon Prime Instant Video starting in 2015. The company expects to produce about 12 movies per year.
2015–A teenager who had been posing as a doctor at St. Mary's Medical Center in West Palm Beach, Florida, is not charged with a crime. Although the teen had been seen hanging around the hosptial for at least a month, according to a spokesperson, "He never had contact with any hospital patients and did not gain access to any patient care in the hospital at any time."
2015–Onetime British glam rocker, Gary Glitter, goes on trial on charges he sexually abused three underage female fans in the 1970s and 1980s. The 70-year-old musician, whose real name is Paul Gadd, faces 10 counts, including attempted rape, indecent assault, and unlawful intercourse.
2016–Pakistan lifts a three year ban on YouTube after Google launches a local version that allows the government to demand removal of material it considers to be offensive.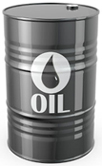 2016–The price of oil drops below $28 a barrel, the lowest since 2003.
2016–At least nine people are killed and 35 others are injured after a suicide bomber strikes near a security point near Peshawar, Pakistan.
2016–Super-centenarian, Yasutaro Koide, dies of heart failure and pneumonia in Nagoya, Japan, at age 112 (and 312 days).
2017–Mexican drug lord, Joaquín "El Chapo" Guzmán, is extradited to the United States, where he will face charges for his role as leader of the Sinaloa Cartel.
2017–Jeff Bagwell, Ivan Rodriguez, and Tim Raines are inducted into the Baseball Hall of Fame.
2017–The 17-story Plasco Building collapses in Tehran, Iraq, after a fire, killing 30 firefighters.
2017–A number of people are killed by an avalanche, possibly connected to the January 18th earthquakes, which buried a ski resort on a slope of the Gran Sasso mountain in Italy's Abruzzo region. About 30 guests and staff are at the hotel: the only survivors are two men who had been outside when the disaster struck.
2017–Actor, Miguel Ferrer, dies of throat cancer in Los Angeles, California, at age 61. He appeared in the films
RoboCop, Revenge, The Guardian, Point of No Return, Hots Shots! Part Deux, Another Stakeout,
and
The Manchurian Candidate
.
PHOTOS TOP TO BOTTOM: Byzantine Empress and Saint, Pulcheria; Francis II of France; Edgar Allan Poe; Paul Cézanne; a Leo Soileau LP; a neon sign; Jean Stapleton; Tippi Hedren; Phil Everly; Shelly Fabares; Dolly Parton; Desi Arnaz, Jr. as an infant in his crib, with his parents Lucille Ball and Desi Arnaz; Cindy Sherman; Indira Gandhi on the cover of
Newsweek;
Hal March on the cover of
TV Guide;
Tokyo Rose; John Lennon and Yoko Ono's album
Milk and Honey;
Dances with Wolves
poster;
The Best of Carl Perkins
CD; Hedy Lamarr; Suzanne Pleshette; a Stan Musial baseball card; and a barrel of oil.