83–Chinese Empress, Lady Zhen, is born in Wuji County, Zhongshan Commandery (present-day Wuji County, Hebei). She was the first wife of Cao Pi, the first ruler of the state of Cao Wei in the Three Kingdoms period.
724–Arab caliph, Yazid II, Yazid bin Abd al-Malik, dies of tuberculosis.
1340–King Edward III of England is declared King of France.
1495–Emperor Go-Nara of Japan is born Tomohito in Japan. He was also known as Nara II.
1500–Vicente Yáñez Pinzón becomes the first European to set foot in Brazil.
1531–An earthquake hits Lisbon, Portugal, killing thousands of people.
1564–The Council of Trent establishes an official distinction between Roman Catholicism and Protestantism.
1564–The Grand Duchy of Lithuania defeats the Tsardom of Russia in the Battle of Ula, during the Livonian War.
1565–The Battle of Talikota, fought between the Vijayanagara Empire and the Deccan sultanates, leads to the subjugation, and eventual destruction of the last Hindu kingdom in India, and the consolidation of Islamic rule over much of the Indian subcontinent.
1589–Job is elected as Patriarch of Moscow and all Russia.
1699–For the first time, the Ottoman Empire permanently cedes territory to the Christian powers.
1700–A 9.0 earthquake occurred about 9:00 p.m. on the Cascadia Fault, the boundary between the North American and Juan de Fuca plates. This was almost 100 years before the first European explorers made contact with native peoples on the west coast.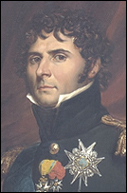 1736–Stanislaus I of Poland abdicates his throne.
1763–Charles XIV John of Sweden is born Jean Bernadotte in Pau, France. He subsequently acquired the full name of Jean-Baptiste Jules Bernadotte, by the time "Carl" was also added upon his Swedish adoption in 1810.
1788–The British First Fleet, led by Arthur Phillip, sails into Port Jackson (present-day Sydney Harbour) to establish Sydney, Australia, the first permanent European settlement on the continent.
1826–Julia Grant, wife of President Ulysses S. Grant, is born Julia Boggs Dent in St. Louis, Missouri. She was the 19th First Lady of the United States.
1837–Michigan becomes the 26th state in the United States of America.
1838–Tennessee enacts the first prohibition law in the United States.
1841–James Bremer takes formal possession of Hong Kong Island at what is now Possession Point, establishing British Hong Kong.
1855–The Point No Point Treaty is signed in Washington Territory.
1856–In the first Battle of Seattle, Marines from the USS Decatur drive off American Indian attackers after all day battle with settlers.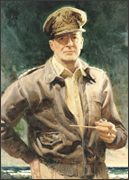 1857–The 12th Dalai Lama is born Trinley Gyatso in Lhoka, U-Tsang, Tibet.
1861–Louisiana becomes the sixth state to secede from the Union.
1863–During the American Civil War, Governor John Albion Andrew of Massachusetts receives permission from the Secretary of War to raise a militia organization for men of African descent.
1870–Virginia rejoins the Union, following the end of the Civil War.
1871–The U.S. income tax is repealed.
1880–General Douglas MacArthur is born in Little Rock, Arkansas. He was an American five-star general and field marshal of the Philippine Army. He was Chief of Staff of the U.S. Army during the 1930s, and played a prominent role in the South Pacific during World War II. During his lifetime, MacArthur earned over 100 military decorations from the U.S. and other countries, including the Medal of Honor.
1885–Troops loyal to the Mahdi conquer Khartoum, killing the Governor-General Charles George Gordon.
1891–Engineer, Nikolaus Otto, dies in Cologne, Germany, at age 58. He invented the internal combustion engine.
1893–Elizabeth "Bessie" Coleman, the first black airplane pilot, is born in Altanta, Texas.
1893–Musician, Dennis McGee, is born in Eunice, Louisiana. A fiddle player, he recorded and performed with Creole accordionist and vocalist, Amédé Ardoin, with accordionist Angelas LeJeune, and with fiddlers Sady Courville and Ernest Frugé. The recordings with Courville and Frugé are among the few surviving examples of Cajun music as it existed before the influence of the accordion became prominent. One of his sons, Gerry McGee, was a member of The Ventures.
1902–Super-centenarian, Jokichi Ikarashi, is born in Niigata, Japan. He would live to the age of 111 (and 178 days). He had stated his desire to become a centenarian for many years, and he joked that he "forgot to die" on his 110th birthday. Ikarashi had four children, 11 grandchildren, 22 great-grandchildren, and one great-great grandchild.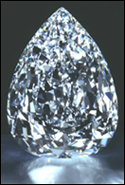 1904–Nutritionist, Ancel Keys, is born in Colorado Springs, Colorado. He invented the K-ration meals that soldiers consumed during World War II.
1905–The world's largest diamond, the Cullinan, weighing 3,106.75 carats, is found at the Premier Mine near Pretoria, South Africa.
1905–Maria Augusta von Trapp, of the Trapp Family Singers, is born Maria Augusta Kutschera in Vienna, Austria-Hungary. The character of Louisa in both the musical and film versions of
The Sound of Music
was based on Maria.
1907–The Short Magazine Lee-Enfield Mk III is officially introduced into British military Service, and remains the second oldest military rifle still in use.
1908–Jazz violinist, Stéphane Grappelli, is born Stéfano Grappelli in Paris, France. He learned the violin and enrolled in the Paris Conservatoire, but dropped out when he heard a recording of American jazz and realized that his passion was for improvisation. He began hanging out with street musicians, listening to jazz recordings, and playing with Parisian dance bands. He started out playing piano, but during an engagement in the south of France, was persuaded to pick up the violin on a set of tunes. He went on to achieve legendary status as a jazz violinist. In the 1930s, he joined guitarist, Django Reinhardt, in the Quintet of the Hot Club of France, which sparked a revolution in jazz.
1911–Glenn H. Curtiss flies the first successful American seaplane.
1913–Songwriter, Jimmy Van Heusen, is born Edward Chester Babcock in Syracuse, New York. Van Heusen was nominated for the Academy Award for Best Song 14 times and won 4 times: in 1944 for
Swinging on a Star
, 1957 for
All the Way
, 1959 for
High Hopes
, and 1963 for
Call Me Irresponsible
.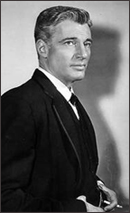 1915–The Rocky Mountain National Park is established is Colorado.
1915–Actor, William Hopper, is born William DeWolf Hopper, Jr. in New York, New York. He is best known for the role of private investigator Paul Drake in over 270 episodes of the TV series
Perry Mason
. He appeared in the films
Stagecoach, The Old Maid, Knute Rockne, All American, The Maltese Falcon, Yankee Doodle Dandy, The Hard Way, Track of the Cat, Rebel Without a Cause, The Bad Seed, The Deadly Mantis, 20 Million Miles to Earth,
and
Myra Breckinridge
. His mother was show biz gossip columnist, Hedda Hopper.
1918–A group of Red Guards hangs a red lantern atop the tower of Helsinki Workers' Hall to symbolically mark the start of the Finnish Civil War.
1918–Nicolae Ceausescu, Romanian President (1967-1990), is born in Scornicesti, Olt, Romania.
1920–Former Ford Motor Company executive, Henry Leland, launches the Lincoln Motor Company.
1920–Writer and paranormal researcher, Hans Holzer, is born in Vienna, Austria. He wrote over 100 books on supernatural and occult subjects. Holzer believed in life after death, reincarnation, and the existence of ghosts. His books include
Ghosts I've Met, ESP and You, Born Again,
and
Ghost Hunter
.
1921–Sony CEO, Akio Morita, is born in Nagoya, Aichi, Japan. On May 7, 1946, Morita and Masaru Ibuka founded Tokyo Tsushin Kogyo Kabushiki Kaisha (Tokyo Telecommunications Engineering Corporation, the forerunner of Sony Corporation) with about 20 employees. In 1949, the company developed magnetic recording tape, and in 1950, they sold the first tape recorder in Japan. In 1957, they produced a pocket-sized radio (the first to be fully transistorized). In 1975, Sony released the first Betamax home video recorder, a year before VHS format was developed. In 1979, the Walkman was introduced, making it the world's first portable music player. In 1984, Sony launched the Discman series which extended their Walkman brand to portable CD products.
1924–Saint Petersburg, Russia, is renamed Leningrad.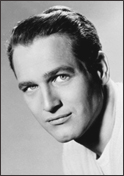 1925–Actress, Joan Leslie, is born Joan Agnes Theresa Sadie Brodel in Detroit, Michigan. She appeared in the films
Camille, Susan and God, Foreign Correspondent, High Sierra, Sergeant York, Yankee Doodle Dandy, The Hard Way, The Sky's the Limit, Hollywood Canteen, Rhapsody in Blue,
and
The Revolt of Mamie Stover
.
1925–Actor, Paul (Leonard) Newman, is born in Shaker Heights, Ohio. He was one of the most popular and well-repected actors of the 20th century, with fans in multiple generations. He appeared in the films
The Silver Chalice, Somebody Up There Likes Me, The Helen Morgan Story, Until They Sail, The Long Hot Summer, The Left Handed Gun, Cat on a Hot Tin Roof, The Young Philadelphians, The Hustler, Paris Blues, Sweet Bird of Youth, Hud, The Outrage, Harper, Hombre, Cool Hand Luke, Winning, Butch Cassidy and the Sundance Kid, The Sting, Absence of Malice, The Verdict, Harry & Son, Mr. and Mrs. Bridge,
and
Nobody's Fool
. He was a co-founder of Newman's Own, a food company from which Newman donated all post-tax profits and royalties to charity: as of December 31, 2014, these donations totaled $429.3 million. Newman was an ordained minister of the Universal Life Church. He was married to actress, Joanne Woodward.
1926–The first demonstration of television is made by John Logie Baird.
1928–Film director, Roger Vadim, is born Roger Vladimir Plemiannikov in Paris, France. His films include
And God Created Woman, Blood and Roses, Spirits of the Dead, Barbarella,
and
Pretty Maids All in a Row
. He was married to actresses Brigitte Bardot and Jane Fonda.
1929–Cartoonist, Jules Feiffer, is born in the Bronx, New York. He is best known for his long-running comic strip, "Feiffer." In 1986, he won the Pulitzer Prize for his editorial cartooning in
The Village Voice
.
1930–The Indian National Congress declares January 26th as Independence Day, or the day for Poorna Swaraj ("Complete Independence"), which will occur 17 years later.
1932–Aboard a Connecticut-bound train with editor Max Perkins, Thomas Wolfe suddenly decides that he doesn't want to make the trip, and jumps from the moving car onto the Grand Central Station platform.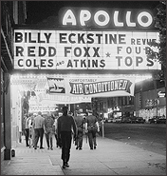 1932–Businessman, William Wrigley, Jr., dies in Phoenix, Arizona, at age 70. He founded the Wrigley Company, makers of the well-known chewing gum. Wrigley played an instrumental role in the development of Catalina Island, off the shore of Los Angeles, California. He improved the island with public utilities, new steamships, a hotel, the Casino building, and extensive plantings of trees, shrubs, and flowers.
1934–The German-Polish Non-Aggression Pact is signed.
1934–The Apollo Theatre opens in the Upper Manhattan neighborhood of Harlem, New York. Frist conceived as a "Negro vaudeville theatre," it becomes the showplace for many of the great black entertainers, singers, groups, and instrumentalists in the country.
1938–Benny Goodman ushers in the "Swing Era" with the start of his band's Paramount Theatre engagement in New York City.
1940–Actor, Ronald Reagan, marries actress, Jane Wyman, at the Wee Kirk o' the Heather Church in Glendale, California.
1941–Actor, (Theodore) Scott Glenn, is born in Pittsburgh, Pennsylvania. He appeared in the films
Nashville, Apocalypse Now, Urban Cowboy, Personal Best, The Right Stuff, The River, Silverado, The Silence of the Lambs, Backdraft, Nights in Rodanthe,
and
Secretariat
.
1942–U.S. troops land in Northern Ireland to support the Allied effort during World War II.
1944–Political activist, Angela (Yvonne) Davis, is born in Birmingham, Alabama. She was leader of the Communist Party USA, and dealt closely with the Black Panther Party due to her involvement in the Civil Rights Movement. In 1969, Davis was an acting assistant professor in the philosophy department at the University of California, Los Angeles, but Ronald Reagan requested that she be barred from teaching at any university in the State of California. Her published works include
If They Come in the Morning: Voices of Resistance; Angela Davis: An Autobiography; Joan Little: The Dialectics of Rape; Women, Race, & Class; and Women, Culture & Politics
.
1945–Soviet forces reach the Auschwitz concentration camp to discover 7,600 survivors and 648 corpses.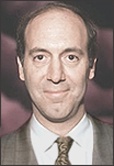 1945–The Red Army begins encircling the German Fourth Army near Heiligenbeil in East Prussia, which will end in destruction of the 4th Army two months later.
1945–During World War II, Audie Murphy displays valor and bravery in action, for which he will later be awarded the Medal of Honor.
1945–Cellist, Jacqueline (Mary) du Pré, is born in Oxford, England. Her musical career was cut short by multiple sclerosis, which forced her to stop performing at the age of 28.
1946–
Chicago Tribune
film critic, Gene Siskel, is born Eugene Kal Siskel in Chicago, Illinois. Along with colleague Roger Ebert, he hosted a series of popular movie review shows from 1975 to 1999.
1949–The Hale telescope at Palomar Observatory sees first light under the direction of Edwin Hubble, becoming at that time the largest aperture optical telescope.
1949–Actor, David (Russell) Strathairn, is born in San Francisco, California. He appeared in the films
Lovesick, Silkwood, At Close Range, Eight Men Out, Dominick and Eugene, A League of Their Own, Sneakers, Passion Fish, The Firm, A Dangerous Woman, The River Wild, Losing Isaiah,
and
Good Night, and Good Luck
.
1950–India officially proclaims itself a Republic, as Rajendra Prasad takes the oath of office as President.
1952–Riots burn Cairo's central business district, targeting British and upper-class Egyptian businesses.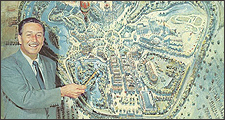 1954–Groundbreaking begins on Disneyland in Anaheim, California.
1955–Rocker, Eddie Van Halen, of Van Halen, is born Edward Lodewijk Van Halen in Nijmegen, Netherlands. He is ranked as one of the world's greatest guitarists, and one of the most influential rock guitarists of the 20th century.
1956–The Soviet Union hands Porkkala back to Finland.
1956–Buddy Holly's first recording session for Decca Records takes place at Bradley's Barn Studio in Nashville, Tennessee. He records
Blue Days, Black Nights, Don't Come Back Knockin', Love Me,
and
Midnight Shift.
1956–The seventh Winter Olympic games open in Cortina d'Ampezzo, Italy.
1958–The Japanese ferry, Nankai Maru, capsizes off southern Awaji Island, Japan, killing 167 people.
1958–Comedienne, Ellen DeGeneres, is born in Metairie, Louisiana. She was the star in the sitcom
Ellen
, and has had a syndicated talk show,
The Ellen DeGeneres Show
, since 2003. She appeared in the films
Coneheads, Mr. Wrong, Dr. Dolittle,
and
EDtv
.
1960–Musician, Charlie Gillingham, of Counting Crows, is born in Torrance, California.
1961–John F. Kennedy appoints Janet G. Travell to be his physician. This is the first time a woman holds the appointment of Physician to the President.
1961–Soccer player, Wayne Gretzky, is born in Brantford, Ontario, Canada.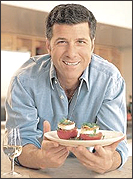 1961–Film director, Victor Fleming, dies of a heart attack in Cottonwood, Arizona, at age 59. He directed
The Wizard of Oz
and
Gone with the Wind
.
1962–The U.S. launches the space probe, Ranger 3, but it misses the Moon by 22,000 miles.
1962–Bishop Burke, of the Catholic diocese of Buffalo, declares Chubby Checker's record,
The Twist
, impure and bans it from all Catholic schools.
1962–Celebrity chef, Michael Chiarello, is born in Red Bluff, California.
1962–Mobster, Lucky Luciano, dies of a heart attack in Naples, Campania, Italy, at age 64. Luciano is considered the father of modern organized crime in the United States for the establishment of the first Commission. He was for many years the boss of the modern Genovese crime family. He was, along with his associate, Meyer Lansky, instrumental in the development of the National Crime Syndicate in the United States.
1963–Dog breeder, H.S. Lloyd, dies in Maple Cross, Hertfordshire, near Rickmansworth, England, at age 75. He is best known for being a breeder of show English Cocker Spaniels. His father, Richard Lloyd, was considered to be one of the founding fathers of the breed.
1965–Hindi becomes the official language of India.
1965–A chart topper:
Downtown
by Petula Clark.
1967–The USSR conducts a nuclear test.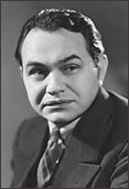 1970–The Plastic Ono Band records
Instant Karma!
in its entirety (10 takes plus overdubs) during a session that begins at 7:00 p.m. and ends at 4:00 a.m. John Lennon had written the song earlier that same day. Phil Spector produces the recording. The basic track (before overdubs are added) includes John (acoustic guitar), Alan White (drums), Klaus Voormann (bass), Billy Preston (piano), and George Harrison (lead guitar). The backing chorus and hand-clapping are provided by all of the above, plus Yoko Ono, Mal Evans, and patrons from Hatchetts, a local night club.
1971–Charles Manson is convicted of murder.
1971–Elvis Presley plays the first night of a 31-date run at The Hilton Hotel in Las Vegas, Nevada. This is when the rock icon begins wearing elaborate one-piece jumpsuits for his performances.
1973–Actor, Edward G. Robinson, dies of bladder cancer in Los Angeles, California, at age 79. He appeared in the films
Larceny, Inc., Double Indemnity, Key Largo, The Ten Commandments, A Hole in the Head, The Cincinnati Kid,
and
Soylent Green
.
1974–The 31st Annual Golden Globe Awards announces its winners. Best Picture:
The Exorcist;
Best Actor: Al Pacino for
Serpico;
Best Actress: Marsha Mason for
Cinderella Liberty;
Best Director: William Friedkin for
The Exorcist;
Best Comedy Film:
American Graffiti;
Best Foreign Film:
The Pedestrian
(West Germany).
1976–The Beatles' nine-year contract with EMI expires. Paul McCartney remains with EMI, Ringo Starr signs with Atlantic (in the U.S.) and Polydor (everywhere else), and George Harrison signs with his own label, Dark Horse, which will be distributed by A & M. John Lennon does not sign a new recording contract.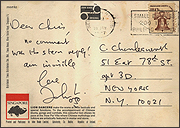 1977–Fleetwood Mac's first lead guitar player, Peter Green, is committed to a mental hospital in England after firing a pistol at a delivery boy who was attempting to deliver a royalty check to the band. Green had quit the band in May 1970, to live a life of religious seclusion.
1977–John Lennon writes a postcard to Chris Charlesworth, the American editor of Britain's Melody
Maker
, declining an interview request. Says Charlesworth, "I'd got to know John quite well by this time and instead of going through PRs whenever I wanted to interview him, I simply sent a telegram to the Dakota building. If he was in New York, he'd ring me back within 24 hours and we'd make arrangements to meet or just chat on the phone. This was the last time I requested an interview and, of course, he'd gone into hiding, so he wrote, 'No comment. Am invisible.' I never saw or spoke to John again."
1978–The International Ultraviolet Explorer is placed in orbit around the Earth.
1978–The Great Blizzard of 1978 strikes the Ohio-Great Lakes region with heavy snow and winds up to 100 mph.
1979–The comedy-action series,
The Dukes of Hazzard
, debuts on CBS-TV.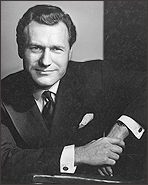 1979–Nelson Rockefeller, former U.S. Vice President and Governor of New York, dies of a heart attack in New York, New York, at age 70.
1980–Israel and Egypt establish diplomatic relations.
1980–"I'll Never Smoke Pot Again!" is the headline in
The Sun
, beneath a story relating to Paul McCartney (after his ordeal in a Japanese jail).
1980–The 37th Annual Golden Globe Awards announces its winners. Best Picture:
Kramer vs. Kramer;
Best Actor: Dustin Hoffman for
Kramer vs. Kramer;
Best Actress: Sally Field for
Norma Rae;
Best Director: Francis Ford Coppola for
Apocalypse Now;
Best Comedy Film:
Breaking Away;
Best Foreign Film:
La Cage aux Folles
(France).
1983–Paul "Bear" Bryant, Alabama college football coach, dies of a heart attack in Tuscaloosa, Alabama, at age 69.
1986–The Ugandan government of Tito Okello is overthrown by the National Resistance Army, led by Yoweri Museveni.
1986–Super Bowl XX: The Chicago Bears beat the New England Patriots, 46-10.
1988–Andrew Lloyd Webber's,
The Phantom of the Opera
, premieres on Broadway at the Majestic Theatre in New York.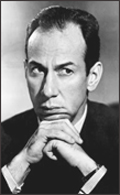 1989–AT&T reports its first loss in 103 years: $1.67 billion in 1988.
1991–Mohamed Siad Barre is removed from power in Somalia, ending centralized government. He is succeeded by Ali Mahdi.
1992–Boris Yeltsin announces that Russia is going to stop targeting American cities with nuclear weapons.
1992–Super Bowl XXVI: The Washington Red Skins beat the Buffalo Bills, 37-24.
1992–Actor, José Ferrer, dies of cancer in Coral Gables, Florida, at age 80. Ferrer is best-remembered for his performance in the title role of
Cyrano de Bergerac,
which he first played on Broadway in 1946, and later on film in 1950. He appeared in the films
Moulin Rouge, The Caine Mutiny, The High Cost of Loving, Lawrence of Arabia,
and
Ship of Fools
.
1997–Super Bowl XXXI: The Green Bay Packers beat the New England Patriots, 35-21.
1998–Intel launches the 333 MHz Pentium II chip.
1998–On American television, President Bill Clinton denies having had "sexual relations" with former White House intern, Monica Lewinsky.
1998–Blues drummer, S.P. Leary, dies of complications from cancer at age 67. During his five-decade career, the Texas-born musician supported such performers as T-Bone Walker, Muddy Waters, Howlin' Wolf, Sonny Boy Williamson, John Lee Hooker, Magic Sam, Lowell Fulson, Otis Spann, and James Cotton.
2001–A 7.7 earthquake strikes Gujarat, India, killing more than 20,000 people and injuring about 166,800 others.
2003–Super Bowl XXXVII: The Tampa Bay Buccaneers beat the Oakland Raiders, 48-21.

2004–President Hamid Karzai signs the new constitution of Afghanistan.
2004–A whale explodes in the town of Tainan, Taiwan. A build-up of gas in the decomposing sperm whale is suspected of causing the explosion.
2004–The 61st Annual Golden Globe Awards announces its winners. Best Picture:
The Lord of the Rings–The Return of the King;
Best Actor: Sean Penn for
Mystic River;
Best Actress: Charlize Theron for
Monster;
Best Director: Peter Jackson for
The Lord of the Rings–The Return of the King;
Best Comedy:
Lost in Translation;
Best Foreign Film:
Osama
.
2005–Condoleezza Rice is sworn in as U.S. Secretary of State, becoming the first African American woman to hold the post.

2005–Two trains derail in Glendale, California, killing 11 people and injuring 200 others.
2006–Outdone by the Internet, Western Union discontinues use of its telegram service.
2008–Christian Brando, dies of pneumonia in Los Angeles, California, at age 49. He was the son of actor, Marlon Brando.
2009–Rioting breaks out in Antananarivo, Madagascar, sparking a political crisis that will result in the replacement of President Marc Ravalomanana with Andry Rajoelina.
2009–"Octomom" Nadya Suleman of Whittier, California, gives birth to octuplets conceived by in vitro fertilization. Suleman was already a mother of six.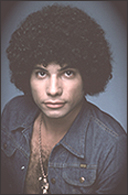 2012–Actor, Robert Hegyes, dies of a heart attack in Edison, New Jersey, at age 60. He was best known for playing one of the "Sweathogs" on the popular sitcom
Welcome Back, Kotter
.
2013–Engineer, Stefan Kudelski, dies in Cheseaux-sur-Lausanne, Switzerland, at age 83. He invented the Nagra series of professional audio recorders.
2014–The 56th Annual Grammy Awards announces its winners. Record of the Year: Daft Punk, Pharrell Williams, and Nile Rodgers for
Get Lucky;
Album of the Year: Daft Punk for
Random Access Memories;
Song of the Year: Ella Yelich O'Connor and Joel Little (songwriters) for
Royals;
Best Vocal Performance, Male: Lorde for
Royals;
Best Performance by a Vocal Group: Daft Punk, Pharrell Williams, and Nile Rodgers for
Get Lucky;
Best Country Performance: Darius Rucker for
Wagon Wheel;
Best Rhythm & Blues Performance: Snarky Puppy & Lalah Hathaway for
Something;
Best Rock Performance: Imagine Dragons for
Radioactive;
Best Rap Performance: Macklemore & Ryan Lewis featuring Wanz for
Thrift Shop;
Best Pop Instrumental: Herb Alpert for
Steppin' Out;
Best New Artist: Macklemore & Ryan Lewis. The ceremonies are held at Staples Center, Los Angeles, California. The host is LL Cool J.
2015–An aircraft crashes at Los Llanos Air Base in Albacete, Spain, killing 11 people and injuring 21 others.
2015–Libby Lane becomes the first woman to be ordained a Bishop of the Church of England.
2016–The Ford Motor Company officially announces that it will halt business in Indonesia.
2016–French taxi drivers, air traffic controllers, and school teachers go on strike over working conditions and competition from non-traditional services such as Uber.
2016–Two people are killed and three others are hospitalized (two with life-threatening injuries), following a shooting in the "The Jungle" homeless encampment in Seattle, Washington.
2016–The F.B.I. arrests a Milwaukee, Wisconsin, man who is alleged to have been planning a machine gun mass shooting at a local Masonic Temple.
2016–Singer-songwriter, Black, dies from injuries sustained in a car accident in Cork, Ireland, at age 53. He emerged from the punk rock music scene and went on to achieve mainstream pop success in the late 1980s, most notably with the international hit single,
Wonderful Life,
in 1987.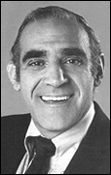 2016–Actor, Abe Vigoda, dies in his sleep at his daughter's home in Woodland Park, New Jersey, at age 94. After mistaken reports of his death in 1982 and 1987, Vigoda was the subject of several running gags as to whether he was dead or alive. He is best known for the role of Detective Sgt. Phil Fish on the series
Barney Miller
. He appeared in the films
The Godfather, The Don Is Ded, Newman's Law, The Cheap Detective, Cannonball Run II, Look Who's Talking,
and
Joe Versus the Volcano
.
2017–The Bulletin of the Atomic Scientists moves the Doomsday Clock 30 seconds forward, to two-and-a-half minutes before midnight.
2017–President Donald Trump calls for a 20% tariff on Mexican imports to America, to pay for the cost of a wall on the U.S-Mexican border.
2017–Actor, Mike Connors, dies of leukemia in Tarzana, California, at age 91. He is best known for the starring role of detective Joe Mannix in the TV series
Mannix
. He appeared in the films
Sudden Fear, Island in the Sky, Day the World Ended, Swamp Women, The Ten Commandments, Sha ke Rattle and Rock, Good Neighbor Sam, Where Love Has Gone,
and
Harlow
.
2017–Actress, Barbara Hale, dies of complications from chronic obstructive pulmonary disease in Sherman Oaks, California, at age 94. She is best known for the role of legal secretary, Della Street, on more than 270 episodes of the long-running TV series
Perry Mason
. She reprised the role in 30
Perry Mason
movies for television. She appeared in the films
West of the Pecos, Lady Luck, The Boy with Green Hair, Lorna Doone, A Lion in the Streets, Unchained, Airport,
and
Big Wednesday
.
PHOTOS TOP TO BOTTOM: King Edward III; Charles XIV John of Sweden; General Douglas MacArthur; the Cullinan diamond; William Hopper; Paul Newman; the Apollo Theater; Gene Siskel; Walt Disney with Disneyland map; Michael Chiarello; Edward G. Robinson; John Lennon postcard; Nelson Rockefeller; José Ferrer; Charlize Theron in
Monster;
Western Union ad; Robert Hegyes; and Abe Vigoda.