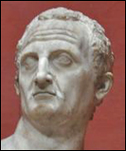 69–Roman Emperor, Galba, dies during at attack of ememy calvary in Rome, Italy, at age 70. His last words were, "Strike, if it be for the good of the Romans!" He was the first Emperor of the "Year of the Four Emperors," and the last Emperor born in the first century BC.
69–Otho seizes power in Rome, proclaiming himself Emperor of Rome, but rules for only three months before committing suicide.
378–Mayan King, Chak Tok Ich'aak I, dies at the hands of Teotihuacano conquerors. He was known as Great Paw and Great Jaguar Paw.
849–Byzantine Emperor, Theophylact, dies in exile at Princes' Islands, Istanbul Province, at age 58.
936–Rudolph of France dies at Château-Thierry, Province of Champagne, at age 45.
961–Korean ruler, Seongjong of Goryeo, is born in Korea. He was the sixth ruler of the medieval Korean kingdom of Goryeo.
1432–Afonso V of Portugal is born at Sintra Palace in Portugal.
1535–Henry VIII declares himself head of the Church in England.
1541–King Francis I of France gives Jean-François Roberval a commission to settle the province of New France (present-day Canada) and provide for the spread of the "Holy Catholic faith."
1559–Elizabeth I is crowned Queen of England at Westminster Abbey, London, England.
1582–Russia cedes Livonia and Estonia to the Polish-Lithuanian Commonwealth.
1622–Playwright and actor, Molière, is born Jean-Baptiste Poquelin in Paris, France. As a performer, is expertise was in comedy. However, his satires attracted criticism from moralists and the Roman Catholic Church.
1716–Businessman and politician, Philip Livingston, a signer of the Declaration of Independence, is born in Albany, New York.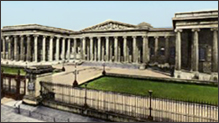 1754–Activist and politician, Richard Martin, is born at Ballynahinch Castle in County Galway, Ireland. He co-founded the Royal Society for the Prevention of Cruelty to Animals. He was commonly known as "Humanity Dick," a nickname bestowed on him by King George IV.
1759–The British Museum, the third most-visited in the world, opens to the public. With a collection of over eight million pieces, it is the most comprehensive museum dedicated to history and culture in the world.
1777–New Connecticut (present-day Vermont) declares its independence.
1781–Mariana Victoria of Spain dies of heart disease at Barraca Real of Ajuda (present-day Ajuda National Palace) in Portugal, at age 62.
1782–Superintendent of Finance, Robert Morris, goes before U.S. Congress to recommend establishment of a national mint and decimal coinage.
1785–Chemist, William Prout, is born in England. He discovered the classification of food components into three divisions: carbohydrates, fats, and proteins.
1797–John Etherington, a haberdasher in London, England, is the first man to wear a top hat.
1815–In the War of 1812, the American frigate USS President, commanded by Commodore Stephen Decatur, is captured by a squadron of four British frigates.
1822–In the Greek War of Independence, Demetrios Ypsilantis is elected president of the legislative assembly.
1844–The University of Notre Dame receives its charter from the state of Indiana.
1852–Starting today (through February 24th), a total of 1378 railroad cars are drawn by horses across the frozen Susquehanna River to engines waiting at Havre De Grace, Maryland.
1865–During the American Civil War, Fort Fisher in North Carolina falls to the Union, cutting off the last major seaport of the Confederacy.
1870–For the first time a political cartoon symbolizes the Democratic Party with a donkey: "A Live Jackass Kicking a Dead Lion" by Thomas Nast for
Harper's Weekly
.
1876–The first newspaper in Afrikaans,
Die Afrikaanse Patriot,
is published in Paarl.

1876–Eliza McCardle Johnson, wife of President Andrew Johnson, dies of tuberculosis in Greeneville, Tennessee, at age 65. She was the 18th First Lady of the United States. She was not able to serve as First Lady due to her poor health. She remained confined to a room on the second floor, leaving the social chores to her daughter (Martha Johnson Patterson). Mrs. Johnson appeared publicly as First Lady on only two occasions: at a reception for Queen Emma of the Kingdom of Hawaii in 1866. and at the President's birthday party in 1867.
1889–The Coca-Cola Company, known as the Pemberton Medicine Company, is incorporated in Atlanta, Georgia.
1891–Architect, John Wellborn Root, dies of pneumonia in Chicago, Illinois, at age 41. He is co-founder of the Chicago School style. The Rookery Building, designed by Root and partner, Daniel Burnham, is a National Historic Landmark located in the Chicago Loop.
1892–James Naismith publishes the rules of basketball.
1893–Singer-songwriter and actor, Ivor Novello, is born David Ivor Davies in Cardiff, Wales. He was one of the most popular British entertainers of the first half of the 20th century. The Ivor Novello Awards for songwriting, established in 1955 in Novello's memory, are awarded each year by the British Academy of Songwriters, Composers and Authors (BASCA).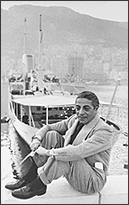 1895–The ballet, Swan Lake, by Pyotr Ilyich Tchaikovsky premieres in Saint Petersburg, Russia.
1896–Photographer and journalist, Mathew Brady, dies penniless in the charity ward of Presbyterian Hospital in New York City, from complications following a streetcar accident. He was one of the earliest photographers in American history, best known for his scenes of the Civil War.
1906–Greek shipping magnate, Aristotle (Socrates) Onassis, is born in Smyrna, Ottoman Empire. Onassis founded Olympic Airways (today Olympic Air), the Greek national carrier, in 1957. He made large profits when the big oil companies like Mobil, Socony, and Texaco signed long-term contracts at fixed prices with him for the use of his fleet. Stocks accounted for one-third of his capital, held in oil companies in the USA, the Middle East, and Venezuela. He also owned additional shares that secured his control of 95 multi-national businesses on five continents. He owned gold processing plants in Argentina and Uruguay, and $4 million worth of investments in Brazil. He owned a chemical company in Persia; apartments in Paris, London, Monte Carlo, Athens, and Acapulco; a castle in the South of France; the Olympic Tower (a 52-story high-rise in Manhattan, New York); Olympic Airways and Air Navigation; the islands Scorpios and Sparta; the yacht Christina and, finally, deposit accounts and accounts in treasuries in 217 banks around the world. He ended his relationship with opera singer, Maria Callas, to marry Jacqueline Kennedy, widow of U.S. President John F. Kennedy, on October 20, 1968.
1907–William Taggart invents dental inlays made of gold.
1908–The Alpha Kappa Alpha sorority becomes the first Greek-letter organization founded and established by African American college women.
1908–Edward Teller, the U.S. physicist known as the "father of the hydrogen bomb," is born in Budapest, Austria-Hungary. Teller immigrated to America in the 1930s, and was an early member of the Manhattan Project charged with developing the first atomic bombs. During this time he made a serious push to develop the first fusion-based weapons as well, but these were deferred until after World War II.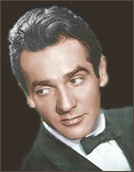 1909–Sportscar designer, Jean Bugatti, is born Gianoberto Maria Carlo Bugatti in Cologne, Germany.
1909–Jazz drummer, Gene Krupa, is born Eugene Bertram Krupa in Chicago, Ilinois. The 1937 recording of Louis Prima's
Sing, Sing, Sing (With a Swing)
by Benny Goodman and His Orchestra, featuring Gene Krupa on drums, was inducted into the Grammy Hall of Fame in 1982. His story is told in the film
The Gene Krupa Story
starring Sal Mineo.
1910–Construction ends on the Buffalo Bill Dam in Wyoming. At the time, it was the highest dam in the world.
1913–Actor, Lloyd Bridges, is born Lloyd Vernet Bridges, Jr. in San Leandro, California. He played skin-diver, Mike Nelson, on the TV series
Sea Hunt
. He appeared in the films
Here Comes Mr. Jordan, Ramrod, Rocketship X-M, High Noon, The Tall Texan, The Rainmaker, The Goddess, Airplane!, Tucker: The Man and His Dream, Winter People, Cousins, Hot Shots!,
and
Blown Away
. He is the father of actors, Beau and Jeff Bridges.
1915–Folk and blues archivist, Alan Lomax, is born in Austin, Texas. On his tape recorder he made indelible records of performers like Woody Guthrie, Leadbelly, Muddy Waters, and Jelly Roll Morton.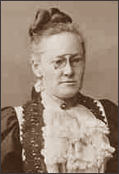 1915–Culinary expert, Fannie Farmer, dies in Cambridge, Massachusetts, at age 57. She was the Director of the Boston Cooking School, founder of Miss Farmer's School of Cookery, and author of the
Fannie Farmer Cook Book
.
1919–Rosa Luxemburg and Karl Liebknecht, two of the most prominent socialists in Germany, are tortured and murdered by the Freikorps at the end of the Spartacist uprising.
1919–Boston, Massachusetts, is flooded by two million gallons of molasses. Twenty-one people die and over 150 others are injured.
1921–Ray Miller's Black & White Melody Boys record W.C. Handy's
Beale Street Blues
in New York City.
1921–Actor, Frank Thornton, is born Frank Thornton Ball in Dulwich, London, England. He is best known for the role of Captain Peacock in the BBC TV series
The Are You Being Served?
He appeared in the films
Radio Cab Murder, Victim, Trial and Error, The Wild Affair, Gonks Go Beat, The Big Job, A Funny Thing Happened on the Way to the Forum, Carry on Screaming!, The Bed-Sitting Room, The Three Musketeers,
and
Gosford Park
.
1922–Michael Collins is the first Premier of the newly formed Irish Free State.
1926–Actress, Maria Schell, is born Maria Margarethe Anna Schell in Vienna, Austria. She appeared in the films
Gervaise, The Brothers Karamazov, The Hanging Tree, Cimarron, The Mark, The Odessa File,
and
Superman
. She was the older sister of actor, Maximilian Schell.
1927–Actress, Phyllis Coates, is born Gypsie Ann Evarts Stell in Wichita Falls, Texas. She is best known for her role of reporter, Lois Lane, in the first season of the TV series
The Adventures of Superman
. She appeared in the films
Superman and the Mole-Men, Invasion U.S.A., Perils of the Jungle, Panther Girl of the Kongo, Girls in Prison, I Was a Teenage Frankenstein, The Incredible Petrified World, The Baby Maker,
and
Goodnight, Sweet Marilyn
.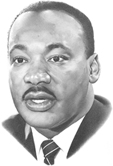 1929–Zydeco accordionist, "Queen Ida" Guillory, is born Ida Lee Lewis in Lake Charles, Louisiana. Queen Ida's music was an eclectic mix of R&B, Caribbean, and Cajun, although the presence of her accordion always kept it traditional.
1929–Slide guitarist, Earl (Zebedee) Hooker, is born in Quitman County, Mississippi. His cousin was bluesman, John Lee Hooker.
1929–Civil rights leader, Martin Luther King, Jr., is born in Atlanta, Georgia. He was born Michael King, Jr., but his father changed his name in honor of the German reformer, Martin Luther. A Baptist minister, King became a civil rights activist early in his career. As president of the Southern Christian Leadership Council, he organized voter registration drives, sit-ins, and marches throughout the South, protesting segregation. He was shot and killed on April 4, 1968, in Memphis, Tennessee, where he'd gone to support a sanitation workers' strike.
1933–A 12-year-old girl experiences the first Marian apparition of Our Lady of Banneux in Banneux, Belgium.
1933–Actress, Patricia Blair, is born Patsy Lou Blake in Fort Worth, Texas. She is best known for the roles of Rebecca Boone in the TV series
Daniel Boone,
and Lou Mallory in the Western series
The Rifleman
. She appeared in the films
Crime Against Joe, City of Fear, The Ladies Man,
and
The Electric Horseman
.
1934–An 8.0 earthquake strikes Nepal and Bihar, killing an estimated 6,000 to 10,700 people.
1936–The first building to be completely covered in glass, built for the Owens-Illinois Glass Company, is completed in Toledo, Ohio.
1937–In the Spanish Civil War, Nationalists and Republicans both withdraw after suffering heavy losses, ending the Second Battle of the Corunna Road.
1937–Child actress, Margaret O'Brien, is born Angela Maxine O'Brien in San Diego, California. She became one of the most popular child stars in movie history, appearing in the films
Lost Angel, Meet Me in St. Louis, Our Vines Have Tender Grapes, Tenth Avenue Angel, Little Women,
and
The Secret Garden
.
1941–Musician, Captain Beefheart, is born Don Van Vliet in Glendale, California. His musical work was conducted with a rotating ensemble of musicians called the Magic Band (1965-1982), with whom he recorded 13 studio albums. His music integrated blues, rock, psychedelia, and jazz with contemporary experimental composition and the avant-garde. His best known album is
Safe as Milk,
released on Buddah Records in 1967.
1943–The Pentagon, the world's largest office building, is completed just outside of Washington, D.C., in Arlington, Virginia. The massive structure covers 34 acres of land and has 17 miles of corridors, serving as the headquarters of U.S. military defense.
1945–Spanish-American actress-comedienne, Charo, is born María del Rosario Mercedes Pilar Martínez Molina Baeza in Murcia, Spain. She would marry Latin bandleader, Xavier Cugat. Throughout the 1970s, she was a highly visible personality, appearing on dozens of TV shows in America, where she started the catch phrase, "Cuci-Cuci."
1947–The corpse of "The Black Dahlia" (Elizabeth Short) is found in Leimert Park in Los Angeles, California.
1947–Comedienne, Andrea (Louise) Martin, is born in Portland, Maine. In 1976, she joined the cast of the Canadian comedy series,
SCTV
, which included John Candy, Dave Thomas, Eugene Levy, Catherine O'Hara, Harold Ramis, and Joe Flaherty. She has appeared in the films
Wholly Moses!, Club Paradise, Innerspace, Worth Winning, Wag the Dog,
and
My Big Fat Greek Wedding
.
1948–Rocker, Ronnie Van Zant, of Lynyrd Skynyrd, is born Ronald Wayne Van Zant in Jacksonville, Florida. The band had hits with
Gimme Three Steps, Free Bird,
and
Sweet Home Alabama
.
1949–In the Chinese Civil War, the Communist forces take over Tianjin from the Nationalist Government.
1951–Singer, Martha Davis, of The Motels, is born in California. The band had hits with
Only the Lonely
and
Total Control
.
1957–Actor, Mario Van Peebles, is born in Mexico City, Mexico. He appeared in the films
Heartbreak Ridge, New Jack City, Posse,
and
Judgment Day
. He is the son of filmmaker, Melvin Van Peebles.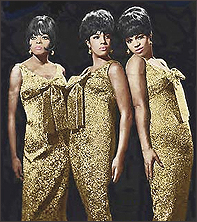 1961–The Beatles perform at the Casbah Coffee Club, West Derby, Liverpool.
1961–The Supremes (Diana Ross, Mary Wilson, and Florence Ballard) sign their contract with Motown Records. Originally called The Primettes, they became the company's most commercially successful artists.
1962–The Derveni papyrus is found in northern Greece. It is Europe's oldest surviving manuscript dating back to BC 340.
1965–Murray the K, a New York disc jockey known as the self-proclaimed "Fifth Beatle," tells the Britain's New Musical Express that "outside of The Beatles, British bands can't carry a show by themselves."
1965–Boxer, Bernard Hopkins, is born Bernard Humphrey Hopkins, Jr. in Philadelphia, Pennsylvania. Hopkins defended a world middleweight title a record 20 times before losing it in 2005, and is considered one of the greatest middleweight champions of all time.
1966–The First Nigerian Republic, led by Abubakar Tafawa Balewa, is overthrown in a military coup d'état.
1967–The movie,
The Fastest Guitar Alive
, starring singer, Roy Orbison, and Sheb Wooley, premieres in New York.
1967–Super Bowl I: The Green Bay Packers beat the Kansas City Chiefs, 35-10.
1968–Actor, Chad Lowe, is born Charles Conrad Lowe in Dayton, Ohio. He is best known for his role of Jesse McKenna in the the TV series,
Life Goes On
. He also appeared in
Melrose Place, 24,
and
Pretty Little Liars
. He is the younger brother of "Brat Pack" actor, Rob Lowe.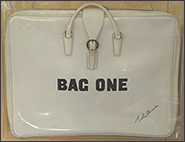 1969–The Soviet Union launches Soyuz 5.
1970–In the Nigerian Civil War, after a 32-month fight for independence from Nigeria, Biafra surrenders.
1970–Moammar Gadhafi is proclaimed Premier of Libya.
1970–
John Lennon
exhibits 14 lithographs (some of them erotic), under the title "Bag One," at the London Arts Gallery in New Bond Street, London, England. The lithos chronicle the Lennons' sexual relationship and their wedding/honeymoon. One of the first visitors is Detective Inspector Patrick Luff of Scotland Yard. The next day, eight of the lithographs are seized as being possibly pornographic. The lithographs are later ruled not to be obscene, and they are returned to Lennon on April 27th.
1970–Airplane manufacturer, William T. Piper, dies in Lock Haven, Pennsylvania, at age 89. He was founder and the first President of Piper Aircraft Corporation from 1929 to 1970.
1971–Actress, Regina King, is born in Los Angeles, California. She is best known for the role of Brenda Jenkins in the sitcom
227
. She appeared in the films
Boyz in the Hood, Poetic Justice, Jerry Maguire, How Stella Got Her Groove Back, Mighty Joe Young,
and
Ray
.
1973–President Richard Nixon orders the termination of all military attacks against North Vietnam, after progress in the Paris peace talks.
1974–The sitcom,
Happy Days
, debuts on ABC-TV. The successful nostalgic series that took a look back at the 1950s, would spin-off several other shows including
Laverne and Shirley, Mork & Mindy,
and the short-lived,
Joanie Loves Chaci
.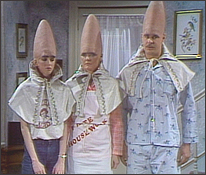 1975–The Alvor Agreement is signed, ending the Angolan War of Independence and giving Angola independence from Portugal.
1975–The newest ride in Tomorrowland is the thrilling "Space Mountain" at Disneyland in Anaheim, California.
1976–Sara Jane Moore, the would-be assassin of President Gerald Ford, is sentenced to life in prison.
1977–Dan Ackroyd, Jane Curtin, and Lorraine Newman play the "Coneheads" for the first time on NBC-TV's
Saturday Night Live
. And Bill Murray joins the cast, replacing Chevy Chase, who left the show in 1976.
1978–Super Bowl XII: The Dallas Cowboys beat the Denver Broncos, 27-10.
1981–Pope John Paul II receives a delegation from Solidarity (Polish trade union) at the Vatican, led by Lech Walesa.
1981–A political party in San Paulo, Brazil, revokes plans for a square to be named "John Lennon Square."
1981–The innovative police drama,
Hill Street Blues
, debuts on NBC-TV.
1981–Bob Gibson is elected to the Baseball Hall of Fame.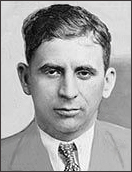 1982–Harry Wayne Casey, leader of KC and the Sunshine Band, is seriously injured in a head-on car crash near his home in Hialeah, Florida. He is temporarily paralyzed on the right side of his body and spends the next year recuperating.
1983–Mobster, Meyer Lansky, dies of lung cancer in Miami Beach, Florida, at age 80. He was a major organized crime figure who, along with his associate Charles "Lucky" Luciano, was instrumental in the development of the "National Crime Syndicate" in the United States. At the time of his death, on paper Lansky was worth almost nothing, but the FBI believed he left behind over $300 million in hidden bank accounts, though no money was ever found.
1984–While Paul and Linda McCartney are on vacation in Barbados, their bungalow is searched by police and both Paul and Linda are charged with possession of marijuana. The next day they both plead guilty and are fined $200 each.
1986–General Mills introduces Pop Secret Microwave Popcorn.
1987–A winter storm over the Southern Plateau and Southern Rockies produces 22 inches of snow in 24 hours at Colorado Springs, Colorado.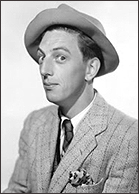 1987–Actor-dancer, Ray Bolger, dies of bladder cancer in Los Angeles, California, at age 83. At the time of his death, he was the last surviving main cast member of
The Wizard of Oz:
he played the Scarecrow in the classic film.
1991–Elizabeth II, in her capacity as Queen of Australia, signs a letters patent allowing Australia to become the first Commonwealth realm to institute its own Victoria Cross in its honors system.
1991–The United Nations deadline for the withdrawal of Iraqi forces from occupied Kuwait expires, preparing the way for the start of Operation Desert Storm.
1991–Sean Lennon's remake of his father's 1969 song,
Give Peace a Chance,
is released to coincide with the United Nation's midnight deadline for Iraq to withdraw from Kuwait. The lyrics are updated to reflect concerns of the 1990s and the song is credited to "The Peace Choir."
1992–The international community recognizes the independence of Slovenia and Croatia from the Socialist Federal Republic of Yugoslavia.
1992–The 7th Annual Rock and Roll Hall of Fame Induction Ceremony is held. This year's inductees are: (Performers) The Jimi Hendrix Experience, The Yardbirds, Bobby "Blue" Bland, Booker T. and the M.G.'s, Johnny Cash, Sam and Dave, and The Isley Brothers; (Non-Performers) Bill Graham, Doc Pomus, and Leo Fender; and (Early Influence) Elmore James and Professor Longhair. The ceremony takes place at The Waldorf Astoria Hotel in New York City.
1992–Dee Murray, bass player for the Elton John band, dies of cancer in Nashville, Tennessee, at age 45.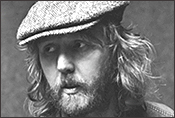 1993–Salvatore Riina, the Mafia boss known as "The Beast," is arrested in Sicily, Italy, after three decades as a fugitive.
1993–American songwriter, Sammy Cahn, dies in Los Angeles, California, at age 79. Among his many songs are
All the Way, High Hopes, Call Me Irresponsible, (Love Is) The Tender Trap, The Second Time Around, Ain't That a Kick in the Head?, My Kind of Town,
and
Love and Marriage
.
1994–Singer, Harry Nilsson, dies of heart disease in Agoura Hills, California, at age 52. Nilsson is best known for the songs
Everybody's Talkin', Without You,
and
Coconut
, and for the major role he played in John Lennon's "Lost Weekend" in the mid-1970s.
1998–Junior Wells, a pioneer in blues harmonica, dies of lymphoma in Chicago, Illinois, at age 63. Wells is remembered for his sweeping harmonica solos punctuated with sharp, staccato wails. He is known for his performances and recordings with Muddy Waters, Earl Hooker, and Buddy Guy.
2000–Talk show host, David Letterman, undergoes quintuple heart bypass surgery.
2001–Wikipedia, a free user-content based encyclopedia, goes live on the Internet.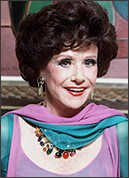 2002–British pop rocker, Adam Ant, is admitted to a mental ward after being charged by police with pulling a gun on the staff in a pub in London, England.
2005–ESA's SMART-1 lunar orbiter discovers elements such as calcium, aluminum, silicon, iron, and other surface elements on the Moon.
2005–Actress, Ruth Warrick, dies of complications from pneumonia in Manhattan, New York, at age 88. She is best known for the role of Phoebe Tyler Wallingford on the soap opera
All My Children
, and the role of Hannah Cord on the prime time soap opera Peyton Place.
2006–Jaber Al-Ahmad Al-Jaber Al-Sabah, Emir of Kuwait, dies of a cerebral hemorrhage at age 79. The third monarch to rule Kuwait since its independence from Britain, Jaber had previously served as Minister of Finance and Economy from 1962 until 1965, when he was appointed Prime Minister prior to becoming Kuwait's ruler.
2007–Barzan Ibrahim al-Tikriti, former Iraqi intelligence chief and half-brother of Saddam Hussein, and Awad Hamed al-Bandar, former chief judge of the Revolutionary Court, are executed by hanging in Iraq.
2007–The 64th Annual Golden Globe Awards announces its winners. Best Picture:
Babel;
Best Actor: Forest Whitaker for
The Last King of Scotland;
Best Actress: Helen Mirren for
The Queen;
Best Director: Martin Scorsese for
The Departed;
Best Musical:
Dreamgirls;
Best Foreign Film:
Letters from Iwo Jima
.
2008–Actor, Brad Renfro, dies of a heroin overdose in Los Angeles, California, at age 25. He appeared in the films
The Client, The Cure, Sleepers, Telling Lies in America,
and
The Jacket
.

2009–US Airways Flight 1549 loses thrust in both engines after striking a flock of Canadian geese about three minutes after takeoff from LaGuardia Airport. Located just northeast of the George Washington Bridge at the time of the strike, it was determined to be impossible to reach any nearby airports. Pilot Chesley "Sully" Sullenberger turned the plane southbound, making an emergency water landing on the Hudson River, where passengers and crew were subsequently rescued by boats. The incident, known as the "Miracle on the Hudson" was described by the National Transportation Safety Board as the most successful ditching in aviation history. The rescue of the passengers and crew is shown live on cable and satellite TV.
2009–Super-centenarian, María Díaz Cortés, dies in Sevilla, Spain, at age 117 (and 11 days).
2011–Actress, Susannah York, dies of bone marrow cancer in Chelsea, London, England, at age 72. She appeared in the films
There Was a Crooked Man, The Greengage Summer, Tom Jones, The Fall of the House of Usher, Kaleidoscope, A Man for All Seasons, The Killing of Sister George, Oh! What a Lovely War, They Shoot Horses Don't They?, Zee and Co., Images, The Maids, Superman,
and
A Summer Story
.
2012–The 69th Annual Golden Globe Awards announces its winners. Best Picture:
The Descendants;
Best Actor: George Clooney for
The Descendants;
Best Actress: Meryl Streep for
The Iron Lady;
Best Director: Martin Scorsese for
Hugo;
Best Non-Drama:
The Artist;
Best Foreign Film:
A Separation
.
2013–A train carrying Egyptian Army recruits derails near Giza, Greater Cairo, killing 19 passengers and injuring 120 others.
2013–At the age of 82, actor, Jim Nabors, marries Stan Cadwallader, at the Fairmont Olympic Hotel in Seattle, Washington.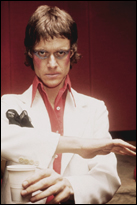 2015–Musician-writer-producer, Kim Fowley, dies of bladder cancer in West Hollywood, California, at age 75. A ubiquitous behind-the-scenes figure on the L.A. scene, the towering, skinny Fowley was best known as Svengali, producer, and promoter of the all-girl 1970s rock act, The Runaways.
2016–One person is brain dead and five other people are critically ill in Rennes, France, from a clinical trial of an experimental drug made by Portuguese drug company Bial. The six men, aged 28 to 49, had been in good health prior to the start of this test. All trials on the drug are suspended.
2016–American rapper, Mos Def, is banned from South Africa for five years, having been living illegally in the country on a tourist visa since 2013.
2016–A tour bus carrying skiers runs off the road in Japan's Nagano Prefecture, killing at least 14 people and injuring 27 others.
2016–Actor, Dan Haggerty, dies of spinal cancer in Burbank, California, at age 74. He is best known for his role on the the TV series
The Life and Times of Grizzly Adams
. He appeared in the films
Muscle Beach Party, Easy Rider, Terror Out of the Sky, King of the Mountain, Americana,
and
Terror Night
.
2016–Actress, Noreen Corcoran, dies of cardiopulmonary disease in Van Nuys, California, at age 72. She is best known for her co-starring role of Kelly Gregg in the TV sitcom
Bachelor Father
. She appeared in the films
Plymouth Adventure, Hans Christian Andersen, I Love Melvin, Young Bess, Gidget Goes to Rome,
and
The Girls on the Beach
.
2017–Scientists create a new form of hydrogen at temperature near absolute zero. These anions, or clusters, are formed by an electron addition to liquid helium nanodroplets doped with molecular hydrogen or deuterium.
2017–SpaceX returns to flight by placing 10 Iridium NEXT satellites in orbit and successfully recovering the first stage of its Falcon 9 launcher on a droneship.
2017–Marine biologists, Greg Rouse and Josefin Stiller, discover a third species of rare seadragon, which they name the ruby seadragon. They spot the enigmatic and elusive fish in its Southern Ocean habitat and capture the event on video.
2017–Pastor, Eddie Long, dies of cancer in Atlanta, Georgia, at age 63. He served as the senior pastor of New Birth Missionary Baptist Church, a megachurch in unincorporated DeKalb County, Georgia.
PHOTOS TOP TO BOTTOM: Roman Emperor, Galba; The British Museum; Coca-Cola button advertising; Aristotle Onassis; Gene Krupa; Fannie Farmer; Martin Luther King, Jr.; Charo; The Supremes; John Lennon's "Bag One" art suitcase; the Coneheads; Meyer Lansky; Ray Bolger; Harry Nilsson; Ruth Warrick; Pilot Chesley "Sully" Sullenberger; and Kim Fowley.