1017–Cnut the Great is crowned King of England.
1066–Harold Godwinson (or Harold II) is crowned King of England.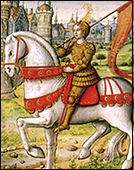 1205–Philip of Swabia becomes King of the Romans.
1256–Mystic, Gertrude the Great, is born Gertrude of Helfta in Eisleben, Thuringia, Holy Roman Empire. She is recognized as a saint by the Roman Catholic Church.
1322–Stephen Uros III is crowned King of Serbia.
1355–Charles I of Bohemia is crowned with the Iron Crown of Lombardy as King of Italy in Milan, Italy.
1367–Richard II, King of England, is born in Bordeaux, Duchy of Aquitaine.
1387–Peter IV of Aragon dies in Barcelona, Catalonia, at age 67. He was King of Aragon, Valencia, and Majorca, as well as Count of Barcelona.
1412–Roman Catholic Saint, Joan of Arc (Jeanne D'Arc), is born in Domrémy, France.
1449–Constantine XI is crowned Byzantine Emperor at Mystras.
1492–The Catholic Monarchs, Ferdinand and Isabella, enter Granada, completing the Reconquista.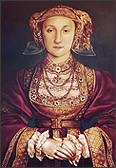 1540–King Henry VIII, of England, marries his fourth wife, Anne of Cleves.
1579–The Union of Arras is signed. It is an accord signed in Arras, under which the southern states of the Netherlands (present-day the Wallonia region of Belgium and the Nord-Pas-de-Calais and Picardy régions in France) express their loyalty to the Spanish King Philip II and recognize his Governor-General, Don Juan of Austria.
1661–The Fifth Monarchists unsuccessfully attempt to seize control of London, England.
1681–The first recorded boxing match takes place between the Duke of Albemarle's butler and his butcher.
1690–Joseph, son of Emperor Leopold I, becomes King of the Romans.
1693–Ottoman sultan, Mehmed IV, dies imprisoned at Topkai Palace in Edirne, Edirne Province, Ottoman Empire, at age 51.
1721–The Committee of Inquiry on the South Sea Bubble publishes its findings. A number of politicians were disgraced and people found to have profited unlawfully from the company had assets confiscated proportionate to their gains (most had already been rich men and remained comfortably rich). The South Sea Company was restructured and continued to operate for more than a century after the Bubble.
1759–President George Washington marries Martha Dandridge Custis at the White House.
1781–In the Battle of Jersey, the British defeat the last attempt by France to invade Jersey.
1809–Combined British, Portuguese, and colonial Brazilian forces begin the Invasion of Cayenne during the Napoleonic Wars.
1832–The New England Anti-Slavery Society is established in Boston, Massachusetts.
1834–Activist and politician, Richard Martin, dies a debtor in exile in Boulogne, France. He co-founded the Royal Society for the Prevention of Cruelty to Animals. He was commonly known as "Humanity Dick," a nickname bestowed on him by King George IV.
1838–Alfred Vail demonstrates a telegraph system using dots and dashes (the forerunner of Morse code).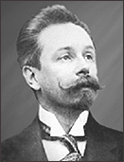 1839–The most damaging storm in 300 years sweeps across Ireland, damaging or destroying more than 20% of the houses in Dublin.
1852–Educator and inventor, Louis Braille, dies of tuberculosis in Paris, France, at age 43. Blinded in both eyes as a result of an early childhood accident, Braille mastered his disability while still a boy. He later invented braille, a system of reading and writing for use by the blind or visually impaired.
1853–President-elect of the United States, Franklin Pierce, and his family are involved in a train wreck near Andover, Massachusetts. Pierce's 11-year-old son, Benjamin, is killed in the crash.
1870–The inauguration of the Musikverein takes place in Vienna, Austria.
1872–Composer, Alexander (Nikolayevich) Scriabin, is born in Moscow, Russia. Scriabin was influenced by synesthesia, and associated colors with the various harmonic tones of his atonal scale, while his color-coded circle of fifths was also influenced by theosophy. He is considered by some to be the main Russian Symbolist composer. Over time, he had a major impact on the music world, influencing composers such as Igor Stravinsky and Sergei Prokofiev.
1878–Carl (August) Sandburg, journalist, poet, novelist, and biographer, is born in a three-room cottage in Galesburg, Illinois. Sandburg produced a two-volume biography of Abraham Lincoln that was published in 1926, but was too intrigued with his subject to stop there. He published four more volumes titled, "Abraham Lincoln: The War Years," and was awarded the Pulitzer Prize for History in 1940. Ten years later, he received a second Pulitzer, this one for poetry, for his anthology,
Complete Poems
.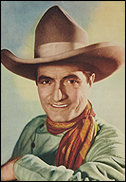 1880–Cowboy actor, Tom Mix, is born Thomas Hezikiah Mix in Mix Run, Pennsylvania. Between 1909 and 1935, Mix appeared in 291 films, and all but nine were silent movies. He was the first Western superstar, and Mix's salary at the Fox Film Corporation reached $7,500 a week. His films include
Riders of the Purple Sage, The Bronco Twister,
and
Destry Rides Again
.
1883–Poet, Kahlil Gibran, is born in Bsharri, Lebanon. He emigrated to the United States with his parents as a boy, settled in New York in 1912, and devoted himself to writing, first in Arabic and later in English. In 1920, he founded a society for Arab writers, called Mahgar. His best known work is
The Prophet
, a collection of 26 poetic essays in which a prophet, on his way home after living abroad for 12 years, stops to teach the mysteries of life to a crowd of strangers. The book is often quoted at weddings, especially the poem "On Marriage," which begins, "You were born together, and together you shall be forevermore."
1893–President Benjamin Harrison signs the charter for the Washington National Cathedral.
1893–The Great Northern Railway now runs from Seattle, Washington, to the East Coast of the U.S.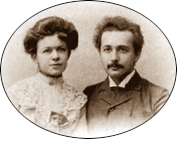 1901–Industrialist, Philip Danforth Armour, dies in Chicago, Illinois, at age 68. He pioneered the use of refrigeration and meat canning. Armour & Co. became the largest meatpacker in the world.
1903–Albert Einstein marries Mileva Maric.
1907–Educator, Maria Montessori, opens the first Montessori school in Rome, Italy.
1912–New Mexico becomes the 47th state of the United States of America, after 61 years as a Territory.
1912–German geophysicist, Alfred Wegener, presents his theory of continental drift.
1912–Comedian-actor, Danny Thomas, is born Amos Muzyad Yakhoob Kairouz in Deerfield, Michigan. He is best known for starring in the television sitcom
Make Room for Daddy
(also known as
The Danny Thomas Show
). He appeared in the films
The Jazz Singer
and
I'll See You In My Dreams
. Thomas became a successful television producer (with Sheldon Leonard and Aaron Spelling among his partners) of
The Dick Van Dyke Show, The Andy Griffith Show,
and
The Mod Squad
. He was also the founder of St. Jude Children's Research Hospital. He is the father of actress, Marlo Thomas, Terre Thomas, and Tony Thomas.
1913–Actress, Loretta Young, is born Gretchen Young in Salt Lake City, Utah. She appeared in the films
A Night to Remember, The Farmer's Daughter, The Bishop's Wife,
and
Rachel and the Stranger
. She hosted and starred in the half-hour anthology TV series
The Loretta Young Show
. Her trademark was a dramatic entrance through a living room door in various high fashion evening gowns.

1915–Psychoanalyst, John C. Lilly, is born John Cunningham Lilly in St. Paul, Minnesota. He was a physician, neuroscientist, philosopher, writer, and inventor. He was a researcher of the nature of consciousness using isolation tanks (as a means of sensory deprivation), dolphin communication, and psychedelic drugs. Lilly published 19 books, including
The Center of the Cyclone
, which describes his own LSD experiences,
Man and Dolphin
, and
The Mind of the Dolphin
. The film,
Altered States
, explored experimentation with isolation tanks and states of consciousness.
1915–Anglican priest and Zen master, Alan (Wilson) Watts, is born in Chislehurst, Kent, England. Watts wrote more than 25 books and articles on subjects important to Eastern and Western religion, introducing the then-burgeoning youth culture to
The Way of Zen
, one of the first best-selling books on Buddhism. Among his many other books are
The Wisdom of Insecurity
and
Nature, Man, and Woman
. His writings would have an important impact on the writers of the Beat Generation.
1919–Danish occultist, astrologer, and mystic, Max Heindel, dies at age 54. He was the founder of The Rosicrucian Fellowship at Mount Ecclesia, in Oceanside, California. It is described that, at his death, his body dropped slowly as if loving hands were holding him and laying him down gently; as he looked up, smiling into Mrs. Heindel's face, he spoke his last words: "I am all right, dear."
1919–Theodore Roosevelt, 26th President of the United States (1901-1909), dies in his sleep in Cove Neck, New York, at age 60.
1920–Sun Myung Moon, evangelist and founder of the Unification Church, is born. His ardent followers were labeled "Moonies."
1921–The Iraqi Army is formed.
1924–Bluegrass musician, Earl Scruggs, is born in North Carolina. He reached his widest audience as part of Flatt and Scruggs, when they made several appearances on the popular 1960s TV sitcom
The Beverly Hillbillies
.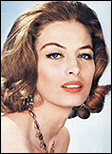 1925–Innovative automaker, John Z. DeLorean, is born. His sleek, space-agey car, the DeLorean, played a large role in the film trilogy
Back to the Future
.
1926–Kim Dae-jung, President of South Korea, is born.
1926–Bodybuilder, Mickey Hargitay, is born Miklós Hargitay in Budapest, Hungary. He was Mr. Universe in 1955. He was married to actress, Jayne Mansfield, and is the father of actress, Mariska Hargitay. He and Mansfield made four films together:
Will Success Spoil Rock Hunter?, The Loves of Hercules, Promises! Promises!,
and
L'Amore Primitivo
.
1928–French actress and model, Capucine, is born Germaine Hélène Irène Lefebvre in Saint-Raphaël, Var, France. She became a fashion model, working for the houses of Givenchy and Christian Dior, and that is when she adopted the name "Capucine" (French for nasturtium). She is best known for her appearances in the movies
The Pink Panther
and
What's New, Pussycat?
She also had roles in
North to Alaska
and
Walk on the Wild Side
.
1929–Mother Teresa arrives in Calcutta, India, to begin her charitable work for the poor and diseased people of the region.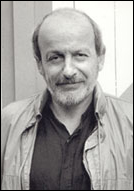 1929–King Alexander of the Serbs, Croats, and Slovenes suspends his country's constitution, making it a dictatorship.
1929–Singer, Wilbert Harrison, is born in Charlotte, North Carolina. He had a #1 hit in 1959, with
Kansas City
.
1930–The first diesel-engine automobile trip is completed: it was from Indianapolis, Indiana, to New York, New York.
1930–Actor, Vic Tayback, is born in Brooklyn, New York. He is best known for the role of diner owner, Mel Sharples, in both the 1974 movie
Alice Doesn't Live Here Anymore
and in the television series
Alice
.
1931–Inventor and businessman, Thomas Edison, submits his final patent application.
1931–Author, E.L. Doctorow, is born Edgar Lawrence Doctorow in the Bronx, New York. He is known internationally for his unique works of historical fiction. He has taught at Sarah Lawrence College, the Yale School of Drama, the University of Utah, the University of California-Irvine, and Princeton University. His novels include
Welcome to Hard Times, The Book of Daniel, Ragtime,
and
Billy Bathgate
.

1934–Actress, Sylvia Syms, is born Sylvia May Laura Syms, in Woolwich, London, England. She appeared in the films
Bachelor of Hearts, Expresso Bongo, The World of Suzie Wong, Victim, Run Wild, Run Free, The Tamarind Seed, Absolute Beginners,
and
Shirley Valentine
.
1935–Singer, Nino Tempo, is born Antonino LoTempio, in Niagra Falls, New York. He formed the duo Nino Tempo and April Stevens (who was his sister Carol) and they had a hit with the song
Deep Purple
. It went to #1 and won the 1964 Grammy Award for Best Rock And Roll Recording.
1936–The Warner Bros. Loony Tunes character, "Porky Pig," makes his debut.
1937–Singer, Doris Troy, is born Doris Elaine Higginsen in the Bronx, New York. She had a big hit with
Just One Look
in 1963.
1939–The character of "Superman" debuts as a daily newspaper comic strip.
1941–In his State of the Union address, President Franklin D. Roosevelt gives his "Four Freedoms" speech (freedom of speech, freedom of worship, freedom from want, and freedom from fear).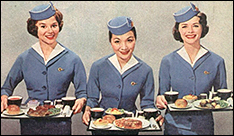 1942–Ushering in the "golden age" of air travel, Pan American Airlines schedules its first commercial airline flight around the world. In 2012, a sexy TV drama about the early days of Pan Am will prove to be a flop with Millennial viewers.
1944–Actress, Bonnie (Gail) Franklin, is born in Santa Monica, California. She started out as a child actress, in commercials and television shows. She is best known for her starring role in the TV sitcom
One Day at a Time
.
1945–George H.W. Bush marries Barbara Pierce at the First Presbyterian Church in Rye, New York.
1945–Edith Frank, mother of Anne Frank, dies of starvation at Auschwitz concentration camp, Upper Silesia, Nazi Germany.
1946–Vietnam holds its first general election.
1946–Syd Barrett, of the rock group, Pink Floyd, is born Roger Keith Barrett in Cambridge, England. He names the group after bluesmen Pink Anderson and Floyd Council.
Billboard
ranks the group's 1973 album,
Dark Side of the Moon,
as the longest-charting album of all time. It would stay on the magazine's pop album chart for more than 10 years and sells more than 10 million copies.

1947–Folk rocker, Sandy Denny, of Fairport Convention and The Strawbs, is born Alexandra Elene MacLean Denny in Merton Park, London, England. Her song
Who Knows Where the Time Goes?
has been recorded by artists as diverse as Judy Collins, Nina Simone, and 10,000 Maniacs.
1950–The United Kingdom recognizes the People's Republic of China.
1951–In the Korean War, an estimated 200 to 1,300 South Korean communist sympathizers are slaughtered in what becomes known as the Ganghwa massacre.
1953–The first Asian Socialist Conference opens in Rangoon, Burma.
1954–Actress, Trudie Styler, is born in Bromsgrove, Worcestershire, England. She is married to musician, Sting. In 1989, the couple founded the Rainforest Foundation, which has raised more than $25 million to support indigenous rainforest peoples and help them protect their ancestral lands. She appeared in the films
Fair Game
and
Me Without You
.
1955–Comedian-actor, Rowan (Sebastian) Atkinson, is born in Consett, County Durham, England. He would become known for his portrayal of the character "Mr. Bean." He also appeared in the sitcom
Blackadder
. He has been listed in
The Observer
as one of the 50 funniest actors in British comedy. He appeared in the films
The Secret Policeman's Other Ball, Never Say Never Again, The Tall Guy, Hot Shots! Part Deux, Four Weddings and a Funeral,
and
Love Actually
.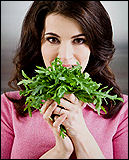 1957–Elvis Presley makes his seventh and final appearance on The Ed Sullivan Show. He performs for over 20 minutes, singing
Hound Dog, Don't Be Cruel, Love Me Tender, Heartbreak Hotel, Peace in the Valley, Too Much,
and
When My Blue Moon Turns to Gold Again
.
1960–Nigella (Lucy) Lawson, food writer, gourmet, broadcaster, and TV personality, is born in London, England. Lawson began her career as a book reviewer and food critic, publishing her first best-selling cookbook in 1998. In 1999, she hosted her own cooking show series,
Nigella Bites
. Although she lacks professional training, Lawson has hosted 12 food shows, as well as making appearances on
Top Chef, Iron Chef America: Super Chef Battle,
and
Master Chef Australia
. She is the recipient of numerous food and writing awards.
1963–
Mutual of Omaha's Wild Kingdom
with host, Marlin Perkins, makes it debut on NBC-TV.
1964–The Rolling Stones embark on their first tour as the headline act, with opening act, The Ronettes.
1967–During the Vietnam War, the U.S. Marine Corps and ARVN troops launch "Operation Deckhouse Five" in the Mekong River delta.
1967–Only two days after the release of the LP,
The Doors
, the band makes its first trip to San Francisco, California, to take part in its burgeoning music scene. This is the first night of a three-night weekend at the famed Fillmore Auditorium, to be followed by four more weekends at that venue. The Doors check into the Swiss America Hotel, which is located in the heart of an active neighborhood bordering San Francisco's "red-light" district, known as the Tenderloin. Also performing are The Young Rascals and Sopwith Camel.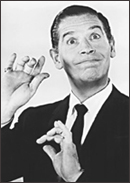 1967–America says goodbye to "Uncle Miltie" as the final episode of
The Milton Berle Show
is broadcast on ABC-TV.
1968–Gibson patents the Flying V guitar. The design will become a favorite of many hard rock guitarists and the trademark instrument of bluesman, Albert King.
1968–The Beatles' U.S. album,
Magical Mystery Tour
, reaches #1 in the U.S. pop charts.
1968–Film director, John (Daniel) Singleton, is born in Los Angeles, California. His work includes
Boyz n the Hood, Poetic Justice,
and
Higher Learning
.
1970–Crosby, Stills, Nash & Young make their live debut in the U.K. at London's Royal Albert Hall.
1971–Chemists in Berkeley, California, announce the discovery of synthetic growth hormones.
1971–Driven by their personal assistant, Anthony Fawcett (in a white Rolls Royce), John Lennon gives Yoko Ono a guided tour of Liverpool, England, which includes his original home, Mendips, and many historical sites relating to The Beatles, including the Cavern Club on Mathew Street.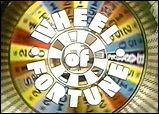 1972–John Lennon and Yoko Ono form Joko Films, Ltd.
1973–A Mercedes-Benz 770K sedan, supposedly Adolf Hitler's parade car, is sold at auction for $153,000.
1974–In response to the 1973 oil crisis, daylight saving time begins nearly four months early in the United States.
1975–The long-running game show,
Wheel of Fortune
, debuts on NBC-TV.
1976–Ted Turner purchases the Atlanta Braves for a reported $12 million.
1976–Child actor, Danny Pintauro, is born Daniel John Pintauro in Milltown, New Jersey. He is best known for his rol on the TV sitcom
Who's the Boss?
1977–The controversial punk rock group, the Sex Pistols, are released from their contract at EMI Records.
1978–The Crown of St. Stephen (also known as the Holy Crown of Hungary) is returned to Hungary from the United States, where it was held after World War II.
1984–Businessman, Eric (Frederic) Trump, is born in Manhattan, New York. He is the third child of businessman, Donald J. Trump, and his first wife, Ivana Trump. He is Executive Vice President, Development and Acquisitions, at The Trump Organization, and directs all new project acquisition and development throughout the world, alongside his brother, Donald, Jr., and sister, Ivanka. He owns Trump Winery.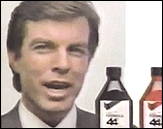 1984–Hungarian-born cinematographer, Ernest Laszlo, dies in Los Angeles, California, at age 85. His films include
The Jackie Robinson Story, D.O.A., Houdini, Stalag 17, The Big Knife, Attack of the Puppet People, Inherit the Wind, Baby the Rain Must Fall, Ship of Fools, Airport,
and
Logan's Run
.
1986–For the first time the saying, "I'm not a doctor, but I play one on TV," is uttered: a Vicks Formula 44 cough medicine commercial premieres, with Peter Bergman (from the sopa opera
All My Children
), and he delivers the famous line. This phrase, first used during the early 1970s by actor Robert Young of the series,
Marcus Welby, M.D.
, was parodied by many popular culture references.
1988–Heavy snow in Arkansas, with totals ranging up to 16 inches at Heber Springs, kills 3.5 million chickens, and snow and ice up to three inches thick kills another 1.75 million chickens in north central Texas.
1989–Satwant Singh and alleged conspirator, Kehar Singh, are sentenced to death for conspiracy in the assassination plot of the Prime Minister of India, Indira Gandhi.
1989–With no scheduled U.K. broadcasts in sight, the American Westwood One "Lost Lennon Tapes" radio series begins transmissions in France on all the Europe 2 stations. It is aired in the exact same running order that had been played, almost exactly one year earlier, on the Westwood One network.
1989–After reigning for 62 years, Japan Emperor, Hirohito, dies at age 87.
1992–President of Georgia, Zviad Gamsakhurdia, flees the country as a result of a military coup.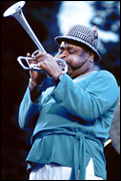 1993–Indian Border Security Force units kill 55 Kashmiri civilians in Sopore, Jammu, and Kashmir, in revenge after militants ambush a BSF patrol.
1993–Bassist, Bill Wyman, announces that he will be leaving The Rolling Stones.
1993–Jazz trumpeter, Dizzy Gillespie, dies of cancer in Englewood, New Jersey, at age 75. In the 1940s, Gillespie, together with Charlie Parker, became a major figure in the development of bebop and modern jazz.
1993–Ballet dancer and Soviet defector, Rudolph Nureyev, dies of AIDS in Levallois-Perret, France, at age 54.
1994–Ice skater, Nancy Kerrigan, is clubbed on the right knee by the ex-husband of her skating rival, Tonya Harding, at the U.S. Figure Skating Championships in Detroit, Michigan.
1994–Virginia Kelley Clinton, mother of President Bill Clinton, dies at age 70.
1995–A chemical fire in an apartment complex in Manila, Philippines, leads to the discovery of plans for Project Bojinka, a mass-terrorist attack.
1998–Don Sutton is elected to the Baseball Hall of Fame.
2000–Celia, the last Pyrenean ibex, is found dead after a tree lands on her. The Pyrenean ibex was one of the four subspecies of the Spanish ibex or Iberian wild goat, found on the Iberian Peninsula. With the death of Celia, the Pyrenean ibex became extinct, but scientists have attempted to clone them using DNA from one of the last females: their efforts have failed.

2004–Photographer, Francesco Scavullo, dies of heart failure in New York, New York, at age 82. He was on his way to a photo session with CNN news anchor, Anderson Cooper.
2005–A train collision in Graniteville, South Carolina, releases about 60 tons of chlorine gas.
2005–CD sales rose for the first time in four years in the U.S. The CD format accounted for 98% of the 666 million albums sold. Top sellers were Usher, Norah Jones, Eminem, Kenny Chesney, and Gretchen Wilson.
2006–Soul singer, Lou Rawls, dies of lung cancer in Los Angeles, California, at age 73. His two biggest hits were
Love is a Hurtin' Thing
and
You'll Never Find Another Love Like Mine
. He was known for his smooth vocal style: Frank Sinatra once said that Rawls had "the classiest singing and silkiest chops in the singing game."
2007–Sneaky Pete Kleinow, of The Flying Burrito Brothers, dies of Alzheimer's disease at a convalescent home near the skilled nursing facility in Petaluma, California, at age 72. He worked as a session musician (playing steel guitar) with many artists, including Joan Baez, Jackson Browne, The Byrds, Joe Cocker, John Lennon, Rita Coolidge, The Eagles, The Everly Brothers, George Harrison, The Steve Miller Band, Harry Nilsson, Joni Mitchell, The Rolling Stones, Ringo Starr, Stevie Wonder, Spencer Davis, and Linda Ronstadt.
2009–Ron Asheton, of The Stooges, dies of a heart attack in Ann Arbor, Michigan, at age 60. He formed the Stooges, along with Iggy Pop, his brother, drummer Scott Asheton, and bassist Dave Alexander.
2009–Child actress, Cheryl Holdridge, dies of lung cancer in Santa Monica, California, at age 64. She cast in Walt Disney's
The Mickey Mouse Club
in the spring of 1956. She appeared on many TV shows, including
Leave It to Beaver, Bachelor Father, My Three Sons, The Adventures of Ozzie and Harriet, The Rifleman, The Many Loves of Dobie Gillis, Dennis the Menace, The Donna Reed Show, Hawaiian Eye, The Dick Van Dyke Show, Dr. Kildare, Wagon Train,
and
Bewitched
.
2011–Donald J. Tyson dies of cancer in Fayetteville, Arkansas, at age 80. As President and CEO of Tyson Foods, he built his father's Arkansas chicken feed and hatchery business into one of the largest producers of chicken, beef, and pork in the world.
2012–Twenty-six people are killed and 63 others are wounded, when a suicide bomber blows himself up at a police station in Damascus.
2015–An American revolutionary time capsule is opened in Boston, Massachusetts. According to historians, the time capsule was placed in the cornerstone of the State House building by Paul Revere and Samuel Adams during its construction in 1795. The original time capsule was contained in a cowhide container, which was excavated in 1855. The contents were then reburied in a brass box that laid undisturbed until it was rediscovered in December 2014. Slightly larger than a cigar box and heavily corroded, the container was said to be in good condition and was undamaged by the process of excavation. The box contained a collection of silver and gold coins dating as far back as 1652, a copper medal depicting George Washington, and newspapers and others papers. Once examined, the contents of the box will be returned, perhaps with some additional items, before being put back into the cornerstone.
2015–Former President George H.W. Bush and his wife, Barbara, celebrate their 70th wedding anniversary, becoming the longest-married presidential couple. They passed John and Abigail Adams, married for 54 years, in 2000. George Bush was 16 years old when he met Barbara Pierce at a dance. They were engaged right before Bush was shipped overseas as a naval pilot during World War II and were later married in Rye, New York, in 1945.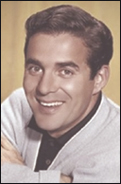 2016–A 5.1 earthquake near Sungjibaegam, North Korea, is suspected to be due to a nuclear explosion at the Punggye-ri Nuclear Test Site.
2016–Actor, Pat Harrington, Jr., dies from complications of Alzheimer's disease in Los Angeles, California, at age 86. He is best known for the role of Dwayne F. Schneider on the TV sitcom
One Day at a Time
. He was also cast in the TV series
Make Room for Daddy,
and dozens of other shows. He appeared in the films
The Wheeler Dealers, Move Over, Darling, Easy Come Easy Go, The President's Analyst,
and
The Computer Wore Tennis Shoes
.
2017–The Limited announces the closing of all of its brick-and-mortar stores. The retailer will continue operating, but only online.
2017–At least five people are killed and eight others are injured in a shooting at Fort Lauderdale-Hollywood International Airport in Florida.
2017–Actor, Om Puri, dies of a heart attack in Mumbai, Maharashtra, India, at age 66. He appeared in mainstream commercial Indian, British, American, and Pakistani films, as well as independent films and art films.
PHOTOS FROM TOP TO BOTTOM: Joan of Arc; Anne of Cleves; Alexander Scriabin; Tom Mix; Albert Einstein and Mileva Maric; Alan Watts; Capucine; E.L. Doctorow; Porky Pig; Pan American Airlines stewardesses; Sandy Denny; Nigella Lawson; Milton Berle;
Wheel of Fortune
title; commerical for Vicks Formula 44; Dizzy Gillespie; Lou Rawls; Cheryl Holdridge; and Pat Harrington, Jr.