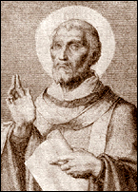 BC 49–Julius Caesar crosses the Rubicon, signaling the start of civil war.
9–The Western Han Dynasty ends when Wang Mang claims that the divine Mandate of Heaven calls for the end of the dynasty and the beginning of his own, the Xin Dynasty.
69–Lucius Calpurnius Piso Licinianus is appointed by Galba as deputy Roman Emperor.
236–Pope Fabian succeeds Anterus to become the 20th Pope of Rome.
314–Pope Miltiades dies in Rome, Western Roman Empire.
681–Pope Agatho dies in Rome, Exarchate of Ravenna, Eastern Roman Empire.
976–Byzantine Emperor, John I Tzimiskes, dies suddenly in Constantinople, at age 50.
1072–Robert Guiscard conquers Palermo, Italy.
1218–Hugh I of Cyprus dies in Tripoli, Lebanon, at age 24.
1276–Pope Gregory X dies from complications of a hernia in Arezzo, Holy Roman Empire, at age 66.
1475–Stephen III of Moldavia defeats the Ottoman Empire at the Battle of Vaslui.
1480–Margaret of Austria, Duchess of Savoy, is born in the Low Countries, France. Her reign was a period of relative peace and prosperity for the Netherlands, although the Protestant Reformation started to take root, especially in the northern Netherlands.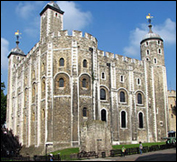 1645–Archbishop William Laud is beheaded at the Tower of London.
1662–Honoré II, Prince of Monaco, dies in Monaco, at age 64. He was the first to be called Prince, but started his reign as Lord of Monaco.
1741–Princess Elizabeth of Great Britain is born at Norfolk House, Westminster, London, England.
1754–Publisher, Edward Cave, dies of the gout in Clerkenwell, England, at age 63. He founded
The Gentleman's Magazine,
the first general-interest "magazine" in a modern sense.
1776–
Common Sense,
by Thomas Paine, is published.
1791–The Siege of Dunlap's Station begins near Cincinnati, Ohio, during the Northwest Indian War.
1806–Dutch settlers in Cape Town, South Africa, surrender to the British.
1810–The French church annuls the marriage of Napoleon Bonaparte I and Josephine.
1811–Slaves rebel in two Louisiana parishes.
1836–Charles (Phillip) Ingalls, father of Laura Ingalls Wilder, is born in Cuba, New York. His daughter would write the popular "Little House" books. In the 1970s, the books were turned into a long-running TV series,
Little House on the Prairie,
with Michael Landon and Melissa Gilbert playing the roles of Charles and Laura.
1839–Tea arrives from India for the first time in the United Kingdom.

1840–Princess Elizabeth of the United Kingdom dies in Frankfurt, Hesse, Germany, at age 69.
1843–Outlaw, Frank James, of the infamous James Gang, is born Alexander Franklin James in Kearney, Clay County, Missouri. He was the brother of fellow outlaw, Jesse James. He was played by Henry Fonda, Jeffrey Hunter, Stacy Keach, Johnny Cash, Bill Paxton, Leonard Nimoy, Sam Shepherd, and James Brolin in various movies and TV shows about the famous James brothers.
1845–Poets Elizabeth Barrett and Robert Browning, begin corresponding when she receives a note that says, "I love you," from the little-known poet whose work she has praised in her poem, "Lady Geraldine's Courtship."
1849–Theosophist, Robert Crosbie, is born in Montreal, Canada. He founded the United Lodge of Theosophists in Los Angeles, California, in 1909.
1850–Architect and co-founder of the Chicago School style, John Wellborn Root, is born in Lumpkin, Georgia. The Rookery Building, designed by Root and partner, Daniel Burnham, is a National Historic Landmark located in the Chicago Loop. Completed in 1888, it is considered a masterpiece, and was once home to the offices of Burnham and Root.
1861–Florida becomes the third state to secede from the Union.
1862–Industrialist, Samuel Colt, dies in Hartford, Connecticut, at age 47. He founded Colt's Patent Fire-Arms Manufacturing Company. At the time of his death, Colt was one of the wealthiest men in America.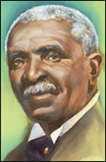 1863–The world's first underground railway service, the Metropolitan line between Paddington and Farringdon stations, opens in London, England.
1864–Agricultural scientist, George Washington Carver, is born in Diamond, Missouri. The exact day and year of his birth are unknown, but he was born into slavery sometime in January 1864. Carver developed techniques to improve soils depleted by repeated plantings of cotton. Together with other agricultural experts, he urged farmers to restore nitrogen to their soils by practicing systematic crop rotation: alternating cotton crops with plantings of sweet potatoes or legumes (such as peanuts, soybeans and cowpeas). Three American presidents, Theodore Roosevelt, Calvin Coolidge and Franklin Roosevelt, met with him, and he became the subject of many biographies and articles.
1865–Mary (Amelia) Ingalls, older sister of author, Laura Ingalls Wilder, is born in Pepin, Wisconsin. Her sister would write the popular "Little House" books. In the 1970s, the books were turned into a long-running TV series,
Little House on the Prairie,
with Melissa Sue Anderson and Melissa Gilbert playing the roles of Mary and Laura.
1870–Standard Oil is incorporated by John D. Rockefeller.
1878–The U.S. Senate proposes women's suffrage.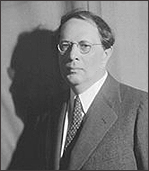 1883–Actor, Francis X. Bushman, is born in Baltimore, Maryland. His "matinee idol" career started in 1911, in the silent film,
His Friend's Wife
. Bushman appeared in nearly 200 feature film roles, but he did not work in films past the silent screen era. He was paid large salaries during his screen career, and donated his home and the land upon which it stood on Hollywood Boulevard to Sid Grauman, who erected his famous Chinese Theater upon it. Unfortunately, Bushman's fortune was wiped out in the great crash of 1929, and his career as a movie star had run its course.
1883–Author, Aleksey Nikolayevich Tolstoy, is born in Pugachyov, Samara Governorate, Russian Empire. He wrote in many genres, but specialized in science fiction and historical novels. His works include
The Ordeal, Nikita's Childhood, Peter the First, Conquest of Peter the Great,
and
Aelita: Queen of Mars
. During World War II, he served on an Extraordinary State Commission which "ascertained without reasonable doubt" the mass extermination of people in gas vans by the German occupiers. His work in the investigation of atrocities committed in the Stavropol region was recognized by Soviet prosecutors during the Nuremberg Trials of Nazi war criminals.
1883–Dr. Samuel A. Mudd, medical doctor, dies in Waldorf, Maryland, at age 49. The phrase, "their name is as good as mud(d)" (meaning someone's reputation is ruined) is related to him. He was the doctor who provided medical care to John Wilkes Booth, the man who assassinated President Abraham Lincoln. After Booth's death (April 26, 1865), Mudd was arrested and charged with conspiracy to murder Lincoln. On June 29, 1865, Mudd was found guilty and was sentenced to life imprisonment.
1899–David Misell is issued a patent for the first battery operated flashlight.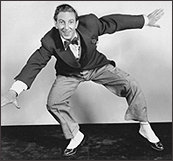 1901–A well on Spindletop Hill in Texas strikes oil, the largest "gusher" on record. It shot oil 150 feet high at a rate of 100,000 barrels a day.
1904–Actor-dancer, Ray Bolger, is born Raymond Wallace Bolger in Dorchester, Massachusetts. He is best known for his role of the Scarecrow in
The Wizard of Oz
. He also appeared in the films
Stage Door Canteen, Summer Stock, The Harvey Girls, April in Paris, Babes in Toyland,
and
That's Dancing!
1908–Actor, Paul Henreid, is born Paul Georg Julius Freiherr von Hernried Ritter von Wassel-Waldingau in Trieste, Austria-Hungary (present-day Trieste, Italy). He appeared in the films Goodbye, Mr. Chips, Night Train to Munich, Now, Voyager, Casablanca, Between Two Worlds, Hollywood Canteen, Of Human Bondage, Rope of Sand, Stolen Face, Meet Me in Las Vegas, Ten Thousand Bedrooms, Never So Few, Four Horsemen of the Apocalypse, and Operation Crossbow.
1910–The Lunt-Fontanne Theater opens at 205 W. 46th Street, in New York City.
1910–Actor, Hugh Brannum, is born in Sandwich, Illinois. He is best known for portraying the character Mr. Green Jeans on the kiddie show
Captain Kangaroo
. Mr. Green Jeans earned his moniker from his distinctive apparel: a pair of farmer's overalls (later, jeans and a denim jacket) in his signature green (although, since the show was broadcast in black-and-white for much of its run, this was lost on the viewers).
1911–The temperature at Rapid City, South Dakota, plunges 47 degrees in just 15 minutes.
1916–During World War I, in the Erzurum Offensive, Russia defeats the Ottoman Empire.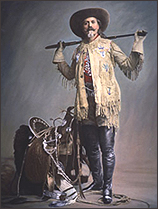 1917–Record producer, Jerry Wexler, is born in the Bronx, New York. He was co-owner of Atlantic records and Vice President at Warner Brothers Records. He coined the term "rhythm and blues" and was integral in signing and/or producing recording artists such as Ray Charles, The Allman Brothers, Aretha Franklin, Led Zeppelin, Wilson Pickett, Dire Straits, Dusty Springfield, and Bob Dylan. Wexler was inducted into the Rock and Roll Hall of Fame in 1987.
1917–Wild West showman, Buffalo Bill Cody, dies of kidney failure in Denver, Colorado, at age 70. He was an American soldier, bison hunter, and Pony Express rider.
1917–Jazz and pop singer, Buddy Greco, dies in Las Vegas, Nevada, at age 90. He had a long career in the U.S. and U.K., and was good friends with the "Rat Pack." His recordings, in several genres including jazz, pop, and country, have sold millions of records.
1919–Businessman, Milton Parker, is born in Williamsburg, Brooklyn, New York. From 1976, he was co-owner of the Carnegie Deli, located next to Carnegie Hall, in Manhattan, New York. Parker worked in the kitchen, behind the scenes, and was responsible for the traditional Eastern European Jewish cuisine of smoked meats (corned beef, pastrami, brisket and tongue) loaded into five-inch-high sandwiches. His partner, Leo Steiner, was the master of ceremonies in the dining room, greeting the many celebrities that were regulars at the deli. Woody Allen's movie,
Broadway Danny Rose
, featured many scenes filmed over a meal at the Carnegie Deli.
1920–The Treaty of Versailles takes effect, officially ending World War I.
1920–Silver reaches a record high of $1.37 an ounce.
1920–The League of Nations is established.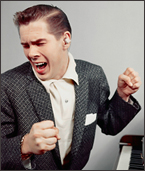 1922–Arthur Griffith is elected President of the Dáil Éireann Assembly of Ireland.
1924–Jazz drummer, composer and educator, Max Roach, is born Maxwell Lemuel Roach, in Newland, North Carolina. He was one of the first drummers to play in the bebop style, and performed in bands led by Dizzy Gillespie, Charlie Parker, Thelonious Monk, Coleman Hawkins, Bud Powell, and Miles Davis. He was Professor of Music at the University of Massachusetts Amherst from the 1970s through the mid-1990s. His compositions include the
Freedom Now Suite
.
1927–Fritz Lang's futuristic film,
Metropolis
, is released in Germany.
1927–Singer, Gisele MacKenzie, is born Gisèle Marie Louise Marguerite LaFlèche in Winnipeg, Manitoba, Canada. She is best known for her performances on the popular television show,
Your Hit Parade,
in the 1950s.
1927–Singer, Johnnie Ray, is born John Alvin Ray in Hopewell, Oregon. In 1952, he dominated the charts with the double-sided hit single of
Cry
and
The Little White Cloud That Cried
, and quickly became a teen idol. Ray's performing style included theatrics later associated with rock and roll, including tearing at his hair, falling to the floor, and crying. His other hits included
Please Mr. Sun
and
Just Walkin' in the Rain
.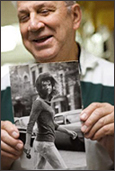 1928–The Soviet Union orders the exile of Leon Trotsky.
1929–
The Adventures of Tintin,
one of the most popular European comic books, is first published in Belgium.
1930–Roy Edward Disney, CEO of Walt Disney Productions, is born in Los Angeles, California. His father was Roy Oliver Disney and he was the nephew of Walt Disney. As the last member of the Disney family to be actively involved in the company, Roy Disney was often compared to his uncle and father. In 2006, Forbes magazine estimated his personal fortune at about $1.2 billion.
1931–Ron Galella, celebrity "paparazzi" photographer, is born Ronald Edward Galella in the Bronx, New York. He has been regarded as the most controversial celebrity photographer in the world. He was notorious for stalking Jackie Kennedy and other high profile celebrities: many of his photos have the subject holding their hand up in protest against him snapping the photo. Regardless, his photographs have been seen in hundreds of publications including
Time, Harper's Bazaar, Vogue, Vanity Fair, People, Rolling Stone, The New Yorker, The New York Times,
and
Life
. Galella is the subject of a 2010 documentary film directed by Leon Gast entitled
Smash His Camera
.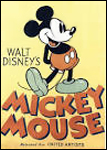 1932–Mickey Mouse and Silly Symphony comics are syndicated.
1935–Rockabilly performer, Ronnie Hawkins, is born in Huntsville, Arkansas. Although his career began in Arkansas, where he'd been born and raised, it was in Ontario, Canada, where he found success and settled for most of his life. In December 1969, Hawkins hosted John Lennon and Yoko Ono for a stay at his Mississauga, Ontario, home during the couple's Peace campaign. John Lennon signed his erotic "Bag One" lithographs during his stay at Hawkins' farm.
1936–Actress, Mary Pickford, divorces actor, Douglas Fairbanks, after 15 years of marriage. For many years, they were the center of Hollywood social life, holding many lavish parties at their elaborate estate, Pickfair.
1936–Writer, Stephen Edward Ambrose, is born in Lovington, Illinois. He was an American historian and biographer, as well as a professor of history at the University of New Orleans and the author of many best-selling volumes of American popular history. Ambrose was commissioned to write the official biographies of former presidents Dwight D. Eisenhower and Richard Nixon.
1939–Conservative political commentator, David (Joel) Horowitz, is born in Forest Hills, Queens, New York. He is a founder and president of the David Horowitz Freedom Center. Horowitz was raised by parents who were members of the Communist Party USA. Between 1956 and 1975, Horowitz was an outspoken adherent of the New Left before rejecting leftism completely. In 1986, his article, "Why I Am No Longer a Leftist," appeared in the
Village Voice
.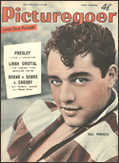 1939–Singer-songwriter, Scott McKenzie, is born Philip Wallach Blondheim in Jacksonville, Florida. He is best known for his 1967 hit single and generational anthem
San Francisco (Be Sure to Wear Flowers in Your Hair)
.
1939–Actor, Sal Mineo, is born Salvatore Mineo, Jr. in the Bronx, New York. As well as starring in
The Gene Krupa Story
and
Rock Pretty Baby,
he also co-starred with James Dean and Natalie Wood in the cult classic
Rebel Without a Cause
. On the music scene, Sal scored a "Top 10" hit in 1957, with
Start Movin' (In My Direction)
. He also appeared in the films
Crime in the Streets, Somebody Up There Likes Me, Giant, The Young Don't Cry, Exodus, Who Killed Teddy Bear?,
and
Escape from the Planet of the Apes
.
1942–Actress, Ava Gardner marries actor, Mickey Rooney, in Ballard, California.
1943–President Franklin D. Roosevelt leaves for Casablanca, Morocco, making him the first U.S. President to visit a foreign country in wartime.
1943–Singer-songwriter, Jim Croce, is born James Joseph Croce in South Philadelphia, Pennsylvania. His best known songs include
I Got a Name, Time in a Bottle,
and
You Don't Mess Around with Jim
.
1944–Frank Sinatra, Jr., is born Francis Wayne Sinatra in Jersey City, New Jersey. He is a singer, songwriter, and conductor. He is the son of legendary musician and actor, Frank Sinatra, and his first wife, Nancy Barbato Sinatra. He is the younger brother of singer and actress Nancy Sinatra, and the older brother of television producer, Tina Sinatra.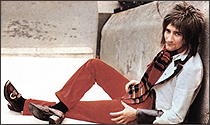 1945–No one is elected to the Baseball Hall of Fame.
1945–Rocker, Rod Stewart, is born in London, England. He was a member of The Jeff Beck Group and Faces, and moved on to a solo career, which included the hits
Maggie May, Reason to Believe, Handbags and Glagrags, Tonight's the Night,
and
Do You Think I'm Sexy
.
1946–The U.S. Army establishes its first radar contact with the Moon.
1946–The first General Assembly of the United Nations opens in London, England. Fifty-one nations are represented.
1948–Donald (Jay) Fagen, of Steely Dan, is born in Passaic, New Jersey. The highly respected pop-jazz group will have three "Top 10" albums, including
Aja
, which went to #3 on the
Billboard
chart.
1949–The Radio Corporation of America, announces a new 7-inch, 45 rpm phonograph record. While the new format is immediately embraced by jukebox manufacturers, it will take until the mid-50s for it to push the 78 rpm format out of favor in the average America home.
1949–Snow is reported at San Diego, California, for the only time since 1882. It even snows on some of the beaches and in parts of the Los Angeles metropolitan area.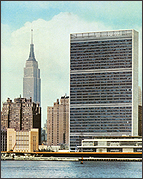 1949–George Foreman, World Heavyweight Boxing Champion (1973-1974 and 1995), is born in Marshall, Texas.
1949–Porn actress, Linda Lovelace, is born Linda Susan Boreman in the Bronx, New York. She became famous for her performance in the 1972 hardcore porn film
Deep Throat
. Boreman later described the actual reality of what went on behind the scenes while making
Deep Throat
, in her autobiography,
Ordeal
. She went on to become a spokeswoman for the anti-pornography movement.
1951–The United Nations headquarters opens in New York City.
1951–The House Committee on Un-American Activities clears actor Edward G. Robinson of charges of Communism. Following the 1948 conviction of 10 filmmakers, known as the Hollywood Ten, for refusing to divulge their political affiliations, the committee continued its relentless attempts to uncover Communists in Hollywood.
1951–Writer, Sinclair Lewis, dies of alcoholism in Rome, Italy, at age 65. He became the first writer from the United States to receive the Nobel Prize in Literature, which was awarded "for his vigorous and graphic art of description and his ability to create, with wit and humor, new types of characters." He wrote the novels
Arrowsmith
and
Elmer Gantry
.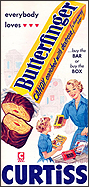 1953–Rocker, Pat Benatar (Andrezejewski), is born in Brooklyn, New York. She had a huge hit with
Love is a Battlefield
.
1953–Otto Schnering, founder of the Curtiss Candy Company, dies at age 63. The company's first candy product was named Kandy Kake, then renamed Baby Ruth in 1921. The Butterfinger candy bar was introduced in 1926.
1954–BOAC Flight 781, a de Havilland DH.106 Comet 1, explodes and falls into the Tyrrhenian Sea, killing 35 people.
1954–The Bollingen Prize for poetry is awarded to W.H. Auden.
1956–Elvis Presley starts his first recording session for RCA. The result includes his big hit,
Heartbreak Hotel
.
1957–Harold Macmillan becomes the Prime Minister of Great Britain upon Anthony Eden's resignation.
1958–The Quarry Men (John Lennon, Paul McCartney, Eric Griffiths, Colin Hanton, and Len Garry) perform at New Clubmoor Hall, Norris Green, Liverpool.
1961–Mystery writer, Dashiell Hammett, dies of lung cancer in New York, New York, at age 66. As a veteran of two World Wars, he was buried at Arlington National Cemetery. He wrote
The Maltese Falcon
and
The Thin Man
.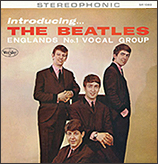 1962–NASA announces plans to build the C-5 rocket launch vehicle. It became better known as the Saturn V Moon Rocket, which launched every Apollo Moon mission.
1964–A version of the TV show,
That Was the Week That Was
, debuts in America.
1964–The first U.S. Beatles album,
Introducing The Beatles
, is released on Vee-Jay Records. Before Vee-Jay would be forced to stop selling the LP at the end of the year, over 1.3 million copies had been sold.
1964–The Rolling Stones record
Not Fade Away
at Regent Sound Studios in London, England.
1965–American promoter Sid Bernstein telephones The Beatles' manager, Brian Epstein, to propose that the Fab Four play New York's Shea Stadium.
1966–The Tashkent Declaration, a peace agreement between India and Pakistan resolves the Indo-Pakistani War of 1965.
1966–Politician, Julian Bond, is denied a seat in the Georgia legislature for opposing the Vietnam War.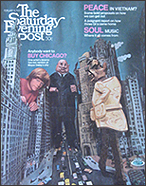 1967–The Public Broadcasting System (PBS) begins broadcasting as a 70-station network.
1967–In his annual State of the Union message to Congress, President Lyndon Johnson asks for enactment of a 6% surcharge on personal and corporate income taxes to help support the Vietnam War for two years, or "for as long as the unusual expenditures associated with our efforts continue." Congress delayed for almost a year, but eventually passed the surcharge. The U.S. expenditure in Vietnam for fiscal year 1967 would be $21 billion.
1969–Sweden becomes the first western country to recognize the independence of North Vietnam.
1969–The final issue of
The Saturday Evening Post
is published after 147 years of operation. It would return in limited publication years later. Norman Rockwell's art was a popular feature in the magazine.
1969–The Beatles go back to Twickenham Film Studios to work on the "Get Back" project, but with no more success than on previous days. George Harrison announces he's quitting The Beatles and walks out. But he doesn't exactly say, "I'm quitting!" Instead, at lunchtime he quietly walks up to John, Paul, and Ringo and says, "See you 'round the clubs." No one tries to stop him from leaving. With the cameras rolling, and in what must have been an anguished moment for all, the remaiming Beatles start to play without speaking to one another. John's mood seems to be lightened by George's departure. He amuses himself by calling for the absent George to take solos. Then they stop, leave without speaking, and go home.
1971–The trial over Paul McCartney's move to dissolve The Beatles partnership begins today in London's High Court.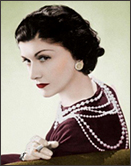 1971–
Masterpiece Theater
debuts in America on PBS.
1971–French fashion designer, Gabrielle "Coco" Chanel, dies at the Hotel Ritz (where she had lived for over 30 years), at age 87. Her funeral was attended by her fashion models, who occupied the first seats during the service at L'eglise de la Madeleine. Her casket was strewn with all manner of white flowers: gardenias, camellias, orchids, azaleas, and a few red roses.
1972–Sheikh Mujibur Rahman returns to the newly independent Bangladesh as President, after spending over nine months in prison in Pakistan.
1972–George Harrison (and Friends) triple LP,
The Concert for Bangladesh
, is released on the Apple label in the U.K. It was recorded live on August 1, 1971.
1973–In New York, with John Lennon nowhere in sight, Yoko Ono performs a solo concert during a meeting for the Organization of Women.

1975–A severe blizzard moves across the state of Minnesota, dropping up to two feet of snow. High winds created wind chill readings to 80 degrees below zero. The storm claimed 35 lives.
1976–Bluesman, Howlin' Wolf, dies from complication of kidney surgery in Hines, Illinois, at age 65. His biggest hit was the 1951 song
How Many More Years,
which featured Ike Turner on piano. Several of his songs (
Smokestack Lightnin', Back Door Man, Killing Floor,
and
Spoonful
), have become blues and blues rock standards.
1977–Ruth Graves Wakefield, inventor of the Toll House Cookie, dies in Plymouth, Massachusetts, at age 73.
1978–American billionaire, John D. Rockefeller III, dies in an auto accident near Mount Pleasant, New York, at age 72. He was a third-generation member of the prominent Rockefeller family: he was the eldest son of John D. Rockefeller, Jr. and Abby Aldrich Rockefeller.
1979–Richard Carpenter, of The Carpenters, enters into drug rehab in Topeka, Kansas.
1981–In the Salvadoran Civil War, the FMLN launches its first major offensive, gaining control of most of Morazán and Chalatenango departments.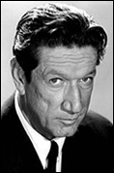 1981–Following the recent death of John Lennon, the single of his song
Imagine
hits #1 in the U.K. charts. This is not a reissue, for the single has been in continuous release in the U.K. since October 24, 1975 (it was released in the U.S. on October 11, 1971). Other Lennon songs now on the charts are
Happy Xmas (War Is Over)
at #2, while
Give Peace A Chance
reaches #33.
1981–Actor, Richard Boone, dies of pneumonia and throat cancer in St. Augustine, Florida, at age 63. He was best known for his starring role in the TV Western
Have Gun, Will Travel
. He appeared in the films
Halls of Montezuma, The Robe, The Big Knife, The Tall T, The Garment Jungle, Ocean's 11, The Alamo,
and
Winter Kills
.
1982–O'Hare Airport in Chicago, Illinois, has an all-time record temperature of 26 degrees below zero, with a wind chill reading of 77 degrees below zero.
1982–Comic actor, Paul Lynde, dies of a heart attack in Beverly Hills, California, at age 55. He is best known for the role of Uncle Arthur on the TV sitcom
Bewitched
. He was also the regular "center square" panelist on the game show
Hollywood Squares
from 1968 to 1981. He appeared in the films
Bye Bye Birdie, Under the Yum Yum Tree, For Those Who think Young,
and
Beach Blanket Bingo
.
1984–The United States and Holy See (Vatican City) re-establish full diplomatic relations after almost 117 years.
1984–In a commercial for the Wendy's fast-food chain, actress, Clara Peller, asks, "Where's the Beef?"
1985–Daniel Ortega Saavedra is inaugurated as President of Nicaragua. He vows to continue the transformation of the country to socialism and keep its alliance with the Soviet Union and Cuba.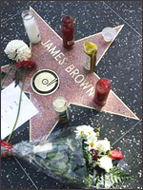 1990–The NCAA begins random drug testing for college football players.
1990–Time, Inc. acquires Warner Communications for $14.1 billion. Thus begins Time Warner, one of the world's largest media and entertainment conglomerates.
1994–The Ukraine agrees to give up the world's third largest nuclear arsenal.
1994–The trial of Lorena Bobbitt begins. She was charged with cutting off her husband's penis and throwing it out her car window.
1997–Blues icon, James Brown, receives a star on the Hollywood Walk of Fame.
1999–The HBO series,
The Sopranos
, debuts on cable TV.
2000–America Online, "the company that brought the Internet to the masses," announces that it has agreed to buy Time Warner, the largest traditional media company in the U.S., for $165 billion.
2000–Singer, Melissa Etheridge, announces that rocker, David Crosby, was the sperm donor of her two children with girlfriend, Julie Cypher.
2001–Storms dump more than seven inches of rain on parts of southern California, causing mudslides and road closures along much of California's central coast.
2003–Five hundred tapes by The Beatles, known informally as the "Get Back Sessions" were discovered after U.K. police cracked a major bootleg operation in London and Amsterdam. The tapes had been stolen in the 1970s and had been circulating underground among fans for decades.
2003–Maurice Gibb, of The Bee Gees, suffers a heart attack following major stomach surgery. The 53-year-old singer was rushed to the hospital after collapsing at his Florida home.
2004–Author-screenwriter, Spalding Gray, dies of suicide in New York, New York, at age 62. After going missing for almost two months, his body was pulled from the East River: apparently he had jumped off the side of the Statin Island Ferry. In 2010, Steven Soderbergh made a documentary film about Gray's life entitled
And Everything Is Going Fine
. Gray's best known work is
Swimming to Cambodia
.
2005–A major mudslide occurs in La Conchita, California, killing 10 people and injuring many more. It causes the closing of US Route 101, the main coastal corridor between Los Angeles and San Francisco, for 10 days.
2005–Georgeann Walsh Ward, 53, of New York, sues Gene Simmons, of KISS, for slander, alleging she was made out to be a "sex-addicted nymphomaniac" in a VH1 documentary, where Simmons talked about his past sexual encounters. Simmons boasted that he had sex with over 4,600 women.
2005–Princess Joséphine Charlotte of Belgium dies of lung cancer at Fischbach Castle, Fischbach, Luxembourg, Belguim, at age 77.
2007–President George W. Bush announces he will send a "surge" of 21,500 U.S. forces to Iraq.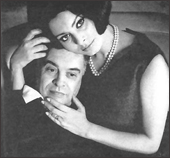 2007–A general strike begins in Guinea, in an attempt to force President Lansana Conté to resign.
2007–Italian film producer, Carlo Ponti, dies from pulmonary complications in Geneva, Switzerland, at age 95. His films include
La Strada, War and Peace, Two Women, Marriage Italian Style, Doctor Zhivago, Zabriskie Point,
and
The Cassandra Crossing
. He was married to actress, Sofia Loren.
2009–Singer, Fergie, of The Black Eyed Peas, marries actor, Josh Duhamel, at Church Estate Vineyards in Malibu, California.
2011–Torrential rain in the Lockyer Valley region of South East Queensland, Australia, causes severe flash flooding, killing nine people.
2011–Singer, Margaret Whiting, dies of natural causes in Englewood, New Jersey, at age 86. Her hits include
That Old Black Magic, Moonlight in Vermont, It Might as Well Be Spring,
and
Little Girl Blue
. She appeared in the films
Youth on Parade, Paris Follies of 1956,
and
Sgt. Pepper's Lonely Hearts Club Band
.
2013–Bomb blasts in Pakistan kill more than 100 people and injures 270 others.
2013–Swiss businessman, Claude Nobs, dies from a skiing accident in Lausanne, Switzerland, at age 76. He was the founder and general manager of the Montreux Jazz Festival.
2015–A mass poisoning at a funeral in Mozambique involves beer that was deliberately contaminated with crocodile bile, leaving at least 56 people dead and nearly 200 others hospitalized.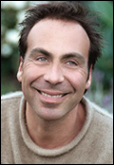 2015–Actor-comedian, Taylor Negron, dies of cancer in Los Angeles, California, at age 57. He appeared in the films Young Doctors in Love, Fast Times at Ridgemont High, Easy Money, Johnny Dangerously, Punchline, Mr. Jones, and Stuart Little.
2016–The 73rd Annual Golden Globe Awards announces its winners. Best Picture:
The Revenant;
Best Actor: Leonardo DiCaprio for
The Revenant;
Best Actress: Brie Larson for
Room;
Best Director: Alejandro G. Iñárritu for
The Revenant;
Best Musical or Comedy:
The Martian;
Best Foreign Film:
Son of Saul
. The Cecil B. DeMille Lifetime Achievement Award goes to Denzel Washington.
2016–Twenty people are killed after a bus carrying amateur football players and fans plunges into a river in Veracruz, eastern Mexico.
2016–Singer, David Bowie, dies of liver cancer in Manhattan, New York, at age 69. He was a figure in popular music for over five decades, and was considered by critics and other musicians as an innovator, particularly for his work in the 1970s. His hits include
I Dig Everything, Space Oddity, Changes, The Jean Genie, Time, Rebel Rebel, Young Americans, Fame, Fashion, Let's Dance, Modern Love,
and
This Is Not America
. He appeared in the films
The Man Who Fell to Earth, Just a Gigolo, The Hunger, Merry Christmas, Mr. Lawrence, Into the Night, Absolute Beginners, The Last Temptation of Christ, The Linguini Incident, Twin Peaks: Fire Walk with Me, Gunslinger's Revenge, Everybody Loves Sunshine,
and
The Prestige
.
2017–The FIFA Council unanimously approves expansion of the World Cup from 32 to 48 teams starting in 2026.
2017–Jazz and pop singer, Buddy Greco, dies in Las Vegas, Nevada, at age 90.
2017–Journalist, Clare Hollingworth, dies in Hong Kong, People's Republic of China, at age 105. She was the first war correspondent to report the outbreak of World War II, described as "the scoop of the century."
PHOTOS TOP TO BOTTOM: Pope Fabian; the Tower of London; Frank James; George Washington Carver; Aleksey Nikolayevich Tolstoy; Ray Bolger; Buffalo Bill Cody; Johnnie Ray; Ron Gallela; Mickey Mouse; Sal Mineo on the cover of
Picturegoer
magazine; Rod Stewart; United Nations building; vintage ad for Butterfinger;
Introducing The Beatles
album; final issue of
The Saturday Evening Post;
Coco Chanel; Toll House cookie; Richard Boone; James Brown's star on the Hollywood Walk of Fame; Maurice Gibb; Carlo Ponti and Sophia Loren; and Taylor Negron.