1321–Marie of Brabant, Queen of France, dies in Les Mureaux, France, at age 67.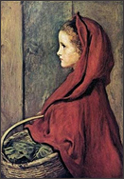 1519–Holy Roman Emperor, Maximilian I, dies in Wels, Upper Austria, at age 59. He gave very specific instructions for the treatment of his body after death. He wanted his hair to be cut off and his teeth knocked out; then the body should be whipped and covered with lime and ash, wrapped in linen and "publicly displayed to show the perishableness of all earthly glory."
1528–Gustav I is crowned King of Sweden.
1554–Bayinnaung is crowned King of Burma. He would go on to assemble the largest empire in the history of Southeast Asia.
1616–The city of Belém is founded in Pará, Brazil by Francisco Caldeira Castelo Branco.
1628–Charles Perrault, author of the Mother Goose fairy tales, is born in Paris, France. The best known of his tales include
Little Red Riding Hood, Cinderella, Puss in Boots, The Sleeping Beauty,
and
Bluebeard
. Many of Perrault's stories, which were rewritten by The Brothers Grimm, continue to be published, and have been adapted to opera, ballet, theatre, and film.
1716–Politician, Antonio de Ulloa, is born Antonio de Ulloa y de la Torre-Giral in Seville, Spain. He was the first Colonial Governor of Louisiana. He was a Spanish general, explorer, author, and astronomer.
1751–Ferdinand I of the Two Sicilies is born Ferdinand Antonio Pasquale Giovanni Nepomuceno Serafino Gennaro Benedetto in Naples, Naples. He was popularly know as Re Nasone ("King Big-Nose").
1777–Mission Santa Clara de Asís is founded in what is now Santa Clara, California.
1808–The organizational meeting that led to the creation of the Wernerian Natural History Society, a former Scottish learned society, is held in Edinburgh, Scotland.
1808–John Rennie's scheme to defend St. Mary's Church, Reculver (founded in 669), from coastal erosion is abandoned in favor of demolition, despite the church being an exemplar of Anglo-Saxon architecture and sculpture.
1810–Ferdinand II of the Two Sicilies is born Ferdinando Carlo in Palermo, Sicily.
1820–The Royal Astronomical Society is founded in England.
1822–Engineer, Étienne Lenoir, is born Jean Joseph Étienne Lenoir in Mussy-la-Ville, Luxembourg. He designed the internal combustion engine in 1858. Prior designs for such engines were patented as early as 1807, but none had been commercially successful.
1833–Marie-Antoine Carême, founder and architect of French haute cuisine, dies due to many years inhaling the toxic fumes of cooking charcoal, in Paris, France, at age 48. He is widely regarded as the first "celebrity chef" and has often been cited as the world's finest chef of all time by some of the most renowned contemporary chefs.
1848–The Palermo rising takes place in Sicily against the Bourbon Kingdom of the Two Sicilies.
1855–Maria Theresa of Austria dies in Turin, Kingdom of Sardinia, at age 53.
1856–Artist, John Singer Sargent, is born in Florence, Tuscany, Italy. Known as the leading "Grand Manner" portrait painter of his generation, Sargent traveled extensively, living most of his life in Europe. In later life, he devoted himself to mural painting and working
en plein air
. During his career, he created roughly 900 oil paintings and more than 2,000 watercolors, as well as countless sketches and charcoal drawings.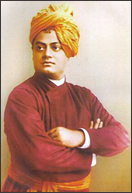 1863–Hindu religious leader, Swami Vivekananda, is born Narendra Nath Datta in Calcutta, Bengal Presidency, British India (now Kolkata, West Bengal, India). He was an Indian Hindu monk and chief disciple of the 19th-century saint, Ramakrishna. He was a key figure in the introduction of the Indian philosophies of Vedanta and Yoga to the Western world and is credited with bringing Hinduism to the status of a major world religion during the late 1800s. In India, Vivekananda is regarded as a patriotic saint and his birthday is celebrated there as National Youth Day.
1866–The Royal Aeronautical Society is formed in London, England.
1869–Theosophist and public figure, Bhagwan Das, is born in Varanasi, United Provinces, British Raj. For a time he served in the Central Legislative Assembly of British India. He became allied with the Hindustani Culture Society and was active in opposing rioting as a form of protest. As an advocate for national freedom from the British rule, he was often in danger of reprisals from the Colonial government. Das was a scholar of Sanskrit, from which he added to the body of Hindi language. He wrote approximately 30 books, many in Sanskrit and Hindi.
1872–Yohannes IV is crowned Emperor of Ethiopia in Axum, the first imperial coronation in that city in over 200 years.
1876–Writer, Jack London, is born John Griffith London in San Francisco, California. By the age of 14, he was supporting his family by raiding oyster beds and selling the stolen oysters to markets in the city. As a teenager, he went to sea on a seal-hunting vessel, and in 1897, he set out for Alaska in search of gold. Instead, he found a range of experiences which he crafted into stories. His first big success came in 1903, with the publication of
The Call of the Wild
. It was followed by
The Sea Wolf, White Fang,
and the autobiographical novel,
Martin Eden
. He wrote fast and drank hard, managing to spend most of the money he earned as the highest-paid writer in America as quickly as he got it. He bought a ranch in California and built a huge mansion on the property. Nonetheless, he considered himself a socialist.
1888–A severe blizzard hits the Great Plains and more than 200 pioneers perish in the storm. The sub-zero temperatures and mountainous snow drifts also kill thousands of cattle.
1895–The National Trust is founded in Great Britain.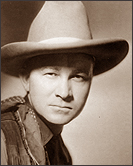 1898–Ito Hirobumi begins his third term as Prime Minister of Japan.
1899–Businessman, Hiram Walker, dies in Detroit, Michigan, at age 82. He was founder of the Hiram Walker and Sons Ltd. distillery in Windsor, Ontario, Canada. Hiram Walker's famous Canadian Club Whisky was Canada's top export whisky.
1904–Blues artist, Mississippi Fred McDowell, is born in Rossville, Tennessee. Although commonly regarded as a Delta blues singer, McDowell actually may be considered the first north hill country blues artist to achieve widespread recognition for his work. Musicians from the hill country produced a version of the blues somewhat closer in structure to its African roots.
1905–Singer, Tex Ritter, is born Woodward Maurice Ritter in Murvaul, Texas. His song
High Noon
won an Oscar for Best Song in 1952. He also had hits with
Have I Told You Lately That I Love You, The Wayward Wind,
and
I Dreamed of a Hillbilly Heaven
. His was the father of actor, John Ritter.
1906–Sir Henry Campbell-Bannerman's cabinet (which includes amongst its members H. H. Asquith, David Lloyd George, and Winston Churchill) embarks on sweeping social reforms.
1908–The first long-distance radio message is sent from the Eiffel Tower in Paris, France.
1910–Actress, Patsy Kelly, is born Sarah Veronica Rose Kelly in Brooklyn, New York. She is best known for her role as the brash, wisecracking sidekick to Thelma Todd in a series of short comedy films produced by Hal Roach in the 1930s. Known as the "Queen of Wisecracks," Kelly's career continued with similar roles after Todd's death in 1935. At a time when being gay was not socially acceptable, Kelly was open about her sexuality, claiming she had an affair with Tallulah Bankhead when she worked as the actress's personal assistant. She appeared in the films
Topper Returns, In Old California, Please Don't Eat the Daisies, The Ghost in the Invisible Bikini, Rosemary's Baby,
and
Barefoot in the Park
.
1911–The University of the Philippines College of Law is formally established. Three future Philippine presidents are among the first enrollees.
1915–The U.S. House of Representatives votes down the proposal to give women the right to vote.
1916–Oswald Boelcke and Max Immelmann receive the German Empire's highest military award, the Pour le Mérite, for achieving eight aerial victories each over Allied aircraft. They are the first German aviators to earn the award.
1916–Chemist, Ruth Rogan Benerito, is born. She was a pioneer in the development of wash and wear fabrics and stain-resistant cottons.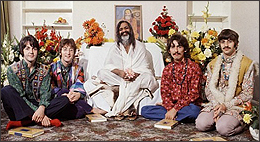 1917–Indian Guru, Maharishi Mahesh Yogi, is born Mahesh Prasad Varma in Jabalpur, British Raj (now Madhya Pradesh, India). In 1955, the Maharishi began to introduce his Transcendental Deep Meditation (later renamed Transcendental Meditation) to India and the world. His first global tour began in 1958. Because he often laughed in filmed interviews, he was sometimes referred to as the "giggling guru." He would become famous in the 1960s, when youth culture celebrities such as The Beatles, Donovan, and Mia Farrow journeyed to his Ashram in Rishikesh, India, to study Transcendental Meditation. The Beatles would soon renounce the Yogi, but he continued on with well-established meditation centers around the world. The Maharishi is reported to have trained more than 40,000 TM teachers, taught the Transcendental Meditation technique to more than five million people, and founded thousands of teaching centers and hundreds of colleges, universities and schools.
1918–Finland's "Mosaic Confessors" law goes into effect, making Finnish Jews full citizens.
1921–Acting to restore confidence in baseball after the Black Sox Scandal, Judge Kenesaw Mountain Landis is elected as Major League Baseball's first commissioner.
1926–The original
Sam 'n' Henry
show aires on Chicago radio. In 1928, it will be renamed
Amos 'n' Andy
.
1926–Country singer, Ray Price, is born Noble Ray Price in Perryville, Texas. Some of his well-known recordings include
Release Me, Crazy Arms, Heartaches by the Number, For the Good Times, Night Life,
and
You're the Best Thing That Ever Happened to Me
. He was elected to the Country Music Hall of Fame in 1996.
1928–Ruth Snyder is the first woman to die in the electric chair.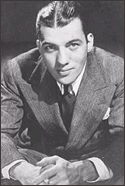 1930–Singer, Glenn (Robertson) Yarbrough, is born in Milwaukee, Wisconsin. He was the lead singer with the Limeliters from 1959 to 1963. He also had a prolific solo career, recording on various labels. His biggest hit was
Baby, the Rain Must Fall
.
1932–Newspaper columnist, Ed Sullivan, joins CBS radio in a program of gossip and interviews.
1932–Hattie Caraway becomes the first woman elected to the U.S. Senate.
1932–British television performer, Des O'Connor, is born Desmond Bernard O'Connor in Stepney, East London, England. He worked with many personalities of the day, including rock and pop stars, actors and TV performers, politicians, and luminaries such as Frank Sinatra, Adam Faith, Sean Connery, Liberace, The Beatles, Shirley Bassey, Barbra Streisand, Robert Redford, Cilla Black, Tony Blair, and members of the Royal Family.
1935–Mentalist-telepath, "The Amazing Kreskin," is born George Joseph Kresge in Montclair, New Jersey. From 1970 to 1975, Kreskin's television series,
The Amazing World of Kreskin
, was broadcast throughout Canada on CTV and distributed in syndication in the United States. Although Kreskin made predictions, he did not claim to have paranormal or clairvoyant powers, and did not like to be considered a psychic.
1936–American poet and publisher, A.D. Winans, is born Allan Davis Winans in San Francisco, California. In 1971, he founded Second Coming Press, which made a name for itself by publishing the poetry of Charles Bukowski and other Beat writers.
1937–Actress, Shirley Eaton, is born in London, England. She appeared regularly in British films throughout the 1950s and 1960s, and is best known for her performance as Jill Masterson in the James Bond film
Goldfinger
. She appeared in the films
Doctor in the House, The Naked Truth, What a Carve Up!, Ten Little Indians, Around the World and Under the Sea,
and
Eight on the Lam
. Eaton retired from acting in 1969.
1939–William Lee Golden, of The Oak Ridge Boys, is born in Brewton, Alabama. He is the baritone in the group and is known for his long hair and beard.

1941–Blues musician, Long John Baldry, is born John William Baldry in East Haddon, Northamptonshire, England. He gave both Rod Stewart and Elton John their first breaks in the music business by employing them to play in his band. He is best remembered for his hit
Don't Try to Lay No Boogie Woogie on the King of Rock and Roll.
1942–President Franklin D. Roosevelt creates the National War Labor Board.
1942–Bernardine Dohrn, former leader of the radical leftist organization, the Weather Underground, is born Bernadine Ohrnstein in Milwaukee, Wisconsin. The Weather Underground was responsible for the bombing of the U.S. Capitol, the Pentagon, and several police stations in New York, as well as a Greenwich Village townhouse explosion that killed a member of the group. Dohrn helped to create a "Declaration of a State of War" against the United States government, and was placed on the FBI's "10 Most Wanted" list, where she remained for three years. She is married to Bill Ayers, a co-founder of the Weather Underground.
1944–Joe Frazier, Heavyweight Boxing Champion (1968-1973), is born in Beaufort, South Carolina.
1945–The Soviets begin a large offensive against the Nazis in Eastern Europe.
1945–Singer, Maggie Bell, is born Margaret Bell in Maryhill, Glasgow, Strathclyde, Scotland. She was a member of Stone the Crows and The British Blues Quintet.
1946–NFL champions, the Cleveland Rams, become the L.A. Rams when they move to Los Angeles, California.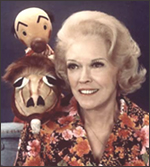 1946–Musician, George Duke, is born in San Rafael, California. He was a keyboard pioneer who worked with violinist, Jean-Luc Ponty, the Don Ellis Orchestra, Cannonball Adderley's band, and Frank Zappa.
1946–Cynthia Robinson, of Sly and the Family Stone, is born in Sacramento, California. She is known for being one of the first black and female trumpet players in a major American band, and also for being the only member of the original Family Stone clan to continue working with Sly Stone after the band fell apart in 1975.
1948–Spiritual leader, Mahatma Gandhi, begins his final fast.
1948–The first supermarket opens in the U.K.
1949–The Chicago-based children's show,
Kukla, Fran and Ollie
, makes its national debut on NBC-TV. Fran Allison is the hostess.
1951–Actress, Kirstie (Louise) Alley, is born in Wichita, Kansas. She is best known for her co-starring role on the TV series
Cheers
. She appeared in the films
Star Trek II: The Wrath of Khan, Summer School, Look Who's Talking, Madhouse,
and
Village of the Damned
.
1951–Talk radio personality, Rush Limbaugh, is born Rush Hudson Limbaugh III in Cape Girardeau, Missouri. He is a conservative American radio talk show host and political commentator. His talk show began in 1984, at the Sacramento, California, radio station KFBK, featuring his ongoing format of political commentary and listener calls. In 1988, Limbaugh began broadcasting his show nationally from radio station WABC in New York City. He currently lives in Palm Beach, Florida, where he broadcasts
The Rush Limbaugh Show
, the highest-rated talk-radio program in the United States, with a weekly audience of 15 million.

1954–Radio shock-jock, Howard Stern, is born in Jackson Heights, New York City. He is an American radio personality, television show host, and author, whose radio show was nationally syndicated from 1986 to 2005. His show has aired on Sirius XM satellite radio since 2006. He is noted for his outspoken and controversial manner, crossing the line of what has long been considered the sense of moral values in America. He became the most-fined radio host, after the Federal Communications Commission (FCC) issued fines totaling $2.5 million to station licensees for content it considered to be indecent.
1958–Journalist, Christiane Amanpour, is born in London, England. In 1983, she was hired by CNN on the foreign desk in Atlanta, Georgia. Following Iraq's occupation of Kuwait in 1990, Amanpour's reports of the Persian Gulf War brought her wide notice while also taking the network to a new level of news coverage: she gained a reputation for being fearless during the Gulf and Bosnian wars and for reporting from conflict areas.
1959–The Caves of Nerja are rediscovered in Spain.
1959–After getting an $800 loan from his family to start a record label, Berry Gordy rents an eight-room house at 2648 W. Grand Boulevard, Detroit, Michigan, the future home of Motown Records.
1960–Actor, Oliver (James) Platt, is born in Windsor, Ontario, Canada. He has appeared in the films
Married to the Mob, Working Girl, Flatliners, Benny & Joon, A Time to Kill, Bicentennial Man, Hope Springs,
and
Casanova
.
1962–Operation Chopper, the first American combat mission in the Viet Nam War, takes place.

1962–Comedian, Ernie Kovacs, dies in a car accident in Los Angeles, California, at age 42. At the accident scene, Kovacs was thrown from the car and an unlit cigar lay on the pavement, inches from his outstretched arm. Kovacs' uninhibited, often ad-libbed, and visually experimental comedic style came to influence numerous future television comedy programs.
1963–A chart topper:
Go Away Little Girl
by Steve Lawrence.
1964–Rebels in Zanzibar begin a revolt known as the Zanzibar Revolution and proclaim a republic.
1964–Jeff Bezos, founder of online retail giant, Amazon.com, is born in Albuquerque, New Mexico.
1965–The teen music show,
Hullabaloo
, premieres on NBC-TV. Featured acts include host Jack Jones, The New Christy Minstrels, comedian Woody Allen, actress-singer Joey Heatherton, and a segment from London, England, in which Brian Epstein presents The Zombies and Gerry and the Pacemakers.
1965–The Beatles put on two performances of "Another Beatles Christmas Show" at the Hammersmith Odeon in London.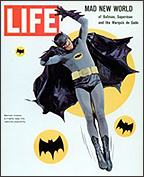 1965–Singer-songwriter, Rob Zombie, is born Robert Bartleh Cummings in Haverhill, Massachusetts. He is best known as a founding member of the band White Zombie, which rose to fame in the early 1990s.
1966–President Lyndon Johnson says the U.S. should stay in South Vietnam until Communist aggression ends.
1966–Pow, Zonk, and Bam: The comic book series,
Batman
, starring Adam West and Burt Ward, debuts on ABC-TV.
1967–Dr. James Bedford becomes the first person to be cryogenically preserved (frozen) with intent of future resuscitation. He continues to be preserved at the Alcor Life Extension Foundation.
1968–Beatles Film Productions, Ltd. is renamed Apple Films, Ltd. Apple Music, Ltd. is renamed Apple Corps, Ltd. For its initial year, Apple is very much Paul McCartney's brainchild; John Lennon approves of the principle, but would rather someone else did the work.
1968–The Doors' second album,
Strange Days
, goes gold. Highlights from the LP are
People Are Strange, Love Me Two Times, Moonlight Drive,
and
When the Music's Over
.
1968–Model and activist, Heather Mills, is born in Aldershot, England. She would become the second wife of Sir Paul McCartney.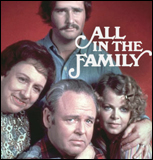 1969–Super Bowl III: The New York Jets beat the Baltimore Colts, 16-7.
1970–The Boeing 747 commercial aircraft takes its first flight.
1970–Biafra capitulates, ending the Nigerian Civil War.
1971–Reverend Philip Berrigan and five others are indicted on charges of conspiring to kidnap Henry Kissinger, and of plotting to blow up the heating tunnels of federal buildings in Washington, D.C.
1971–Producer Norman Lear's groundbreaking sitcom,
All in the Family
, airs for the first time. The show was originally called "Those Were the Days" and was based on the British series
Till Death Us Do Part
.
All in the Family
aired until 1983. Among its innovations, the series premiered the toilet flush on American TV.
1974–Libya and Tunisia announce that they are merging to become the Islamic Arab Republic.
1974–Britain's
Melody Maker
features a story on its front page headlined, "Beatles To Get Back?" The report reads, "The Beatles back together again? It could happen, according to Paul McCartney." Commenting in New York, Paul says: "We have broken up as a band, but I'd like to see us work together on a loose basis, and I think we will."
1974–Melanie C, of The Spice Girls, is born Melanie Jayne Chisholm in Whiston, Merseyside, England. She was nicknamed "Sporty Spice."
1975–Super Bowl IX: The Pittsburgh Steelers beat the Minnesota Vikings, 16-6.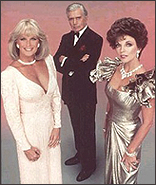 1976–The United Nations Security Council votes 11-1 to allow the Palestine Liberation Organization to participate in a Security Council debate.
1976–Mystery writer, Agatha Christie, dies of natural causes in Wallingford, Oxfordshire, England, at age 85. Her works include
Murder on the Orient Express, Death on the Nile, Ten Little Indians,
and
The Mirror Crack'd
.
1977–In Aylesbury, England, Keith Richards is slapped with a fine of £750 after being found guilty of possessing cocaine, but he is acquitted of an LSD charge. Richards ran into trouble with the law following a car crash on May 19, 1976.
1978–Nancy Spungen is murdered by her boyfriend, Sid Vicious, of the punk rock group, The Sex Pistols.
1981–The glamorous prime time soap opera,
Dynasty
, debuts on ABC-TV.
1981–An interview with Yoko Ono is published in
People
magazine. The piece, written by
Playboy
magazine reporter, David Sheff, is entitled "Yoko: How Is She Holding Up?" and features the subheading,"The eulogies ended, Yoko Ono faces the pain of life without John."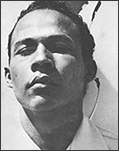 1982–Former Beatles drummer, Pete Best, records an interview for inclusion on the unauthorized Beatles U.S. triple album,
Like Dreamers Do
.
1985–A record snow storm hits portions of western and south-central Texas. The palm trees in San Antonio are covered with up to 13.5 inches of snow, and that city had never gotten that much snow in an entire winter season.
1986–Congressman, Bill Nelson, lifts off from Kennedy Space Center aboard Columbia on mission STS-61-C as a Mission Specialist.
1986–Beat poet, Bob Kaufman, dies in San Francisco, California, at age 60. According to writer, Raymond Foye, Kaufman is the person who coined the term "beatnik."
1987–Britain's Prince Edward resigns from his Royal Marines training.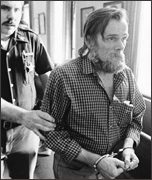 1988–Willie Stargell is elected to the Baseball Hall of Fame.
1989–A dozen cities in the southeastern U.S. report record high temperatures, as readings warmed into the 70s and 80s. Fort Myers, Florida, has a record high of 86 degrees.
1991–An act of the U.S. Congress authorizes the use of military force to drive Iraq out of Kuwait.
1991–Johnny Paycheck is released from prison after serving two years of a seven-year sentence for a bar room shooting.
1991–Actor, Keye Luke, dies of a stroke in Whittier, California, at age 86. He was known for playing Lee Chan, the "Number One Son" in the Charlie Chan films, the original Kato in the 1939-1941 Green Hornet film serials, and Master Po in the television series
Kung Fu
.
1993–The 8th Annual Rock and Roll Hall of Fame Induction Ceremony is held. This year's inductees are: (Performers) Cream, Creedence Clearwater Revival, Etta James, Frankie Lymon and the Teenagers, Ruth Brown, The Doors, Van Morrison, and Sly and the Family Stone; (Non-Performers) Dick Clark and Milt Gabler; and (Early Influence) Dinah Washington. The ceremony takes place in Los Angeles, California. The groundbreaking and building plans for the Rock and Roll Hall of Fame and Museum in Cleveland, Ohio, are announced. The reclusive Sly Stone appears at the ceremony, but says nothing. He's later found to be living in sheltered housing in Los Angeles, California. However, Van Morrison failed to arrive, making him the first living inductee not to attend.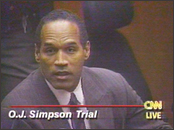 1993–Pop singer, Zayn Malik, of One Direction, is born in Bradford, West Yorkshire, England.
1994–Malcolm X's daughter is arrested for plotting to murder Louis Farrakhan.
1994–Steve Carlton is elected to the Baseball Hall of Fame.
1995–The Murder trial against former football player, O.J. Simpson, begins in Los Angeles, California. It is the first trial to be televised daily on national television.
1995–The 10th Annual Rock and Roll Hall of Fame Induction Ceremony is held. This year's inductees are: (Performers) Neil Young, The Allman Brothers Band, Janis Joplin, Led Zeppelin, Al Green, Frank Zappa, and Martha and the Vandellas; (Non-Performer) Paul Ackerman; and (Early Influence) The Orioles. The ceremony takes place at The Waldorf Astoria Hotel in New York City. For the first time, the event was taped for a later broadcast on MTV.
1998–Nineteen European nations agree to forbid human cloning.
1998–The 13th Annual Rock and Roll Hall of Fame Induction Ceremony is held. This year's inductees are: (Performers) The Eagles, Santana, Fleetwood Mac, Gene Vincent, The Mamas and the Papas, and Lloyd Price; (Non-Performer) Allen Toussaint; and (Early Influence) Jelly Roll Morton. The ceremony takes place at The Waldorf Astoria Hotel in New York City.

2001–"Downtown Disney" opens to the public as part of Disneyland in Anaheim, California.
2001–The American version of National Geographic Channel debuts on cable TV.
2001–William Hewlett dies of heart failure in Palo Alto, California, at age 87. With his partner, David Packard, of the Hewlett Packard Company, he built one of the largest and most successful computer-printer companies in the world.
2002–Late night TV host, Conan O'Brien, marries Liza Powel at St. James Cathedral in Seattle, Washington.
2002–Politician, Cyrus Vance, dies of pneumonia at Mount Sinai Medical Center, New York, New York, at age 84. He was the 57th U.S. Secretary of State under President Jimmy Carter from 1977 to 1980.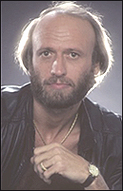 2003–Musician, Maurice Gibb, dies following abdominal surgery in Miami Beach, Florida, at age 53. He was a singer, songwriter, and record producer, who achieved international fame with the Bee Gees, along with his brothers Barry and Robin Gibb. The surviving two ceased performing as a group for a time, but later decided to appear occasionally under the Bee Gees name.
2004–The world's largest ocean liner, RMS Queen Mary 2, makes its maiden voyage.
2005–Deep Impact launches from Cape Canaveral on a Delta II rocket.
2006–A stampede in Mina, Saudi Arabia, during the "Stoning of the Devil" ritual on the last day at the Hajj, kills at least 362 Muslim pilgrims.
2006–Native american artist, Pablita Velarde, dies in Albuquerque, New Mexico, at age 87. Her early paintings were exclusively watercolors, but later in life she learned how to prepare paints from natural pigments (a process similar to, but not the same as, fresco secco). She used these paints to produce what she called "earth paintings."
2007–Comet C/2006 P1 (McNaught) reaches perihelion, becoming the brightest comet in more than 40 years.
2009–The news commentary show,
Hannity
, starring Sean Hannity, debuts on Fox News Network.
2009–A black-and-white full frontal nude photo of Madonna, taken in 1979 before she became famous, sells at auction for $37,500.
2010–A massive 7.0 earthquake devastates Haiti's Capital, Port-au-Prince, and the surrounding areas. The death toll is estimated to be between 100,000 to over 300,000, with three million people impacted. The Haitian government calculated that roughly 250,000 residences and 30,000 commercial buildings had been destroyed or severely damaged. By January 24th, more than 50 aftershocks measuring 4.5 or greater had been recorded. Prominent buildings that were significantly damaged or destroyed include the Presidential Palace, the National Assembly building, and the Port-au-Prince Cathedral.
2012–Violent protests occur in Bucharest, Romania, as two-day-old demonstrations continue against President Traian Basescu's economic austerity measures. Clashes are reported in numerous Romanian cities between protesters and law enforcement officers.
2013–A fully-equipped, 1974 Rolls-Royce Silver Shadow, used by rock singer, Freddie Mercury, until his death in November 1991, sells at auction to a Russian business for £74,000.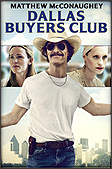 2014–The 71st Annual Golden Globe Awards announces its winners. Best Picture:
12 Years a Slave;
Best Actor: Matthew McConaughey for
Dallas Buyers Club;
Best Actress: Cate Blanchett for
Blue Jasmine;
Best Director: Alfonso Cuarón for
Gravity;
Best Comedy:
American Hustle;
Best Foreign Film:
The Great Beauty
.
2015–Government raids kill 143 Boko Haram fighters in Kolofata, Cameroon.
2015–Darrell Hugh Winfield, Marlboro Man for cigarette commercials on TV, dies in Riverton, Wyoming, at age 85. Winfield was working as a cattle rancher in 1968, when he was discovered by the Leo Burnett ad agency. The Oklahoma native was one of the last Marlboro Men alive. Some were real cowboys, like Winfield, and others were actors. At least four of them died from smoking-related illnesses, according to a 2014 report.
2016–A Bronze Age village is discovered in Cambridgeshire, United Kingdom.
2016–Windows 8, along with Internet Explorer versions 8, 9 and 10, are now officially unsupported by Microsoft.
2016–At least 10 people are killed and 15 others injured (mostly German tourists), following an explosion in Istanbul's Sultanahmet Square in turkey. A Syrian suicide bomber, an ISIL member, is responsible.
2016–Hurricane Pali becomes the earliest hurricane on record in the central Pacific Ocean.
2017–Online retail giant, Amazon, announces that it will create 100,000 full-time jobs in the U.S. by 2018. The new hires, from Florida to Texas to California, will be key to the company's promise of two-day shipping to members of its Amazon Prime shopping club.
2017–Robert Xie is found guilty of the Lin family murders seven years after their bodies were found in Sydney, Australia.
2017–Two members of the funk band, Tower of Power, are seriously injured after being struck by a train near Jack London Square in Oakland, California.
2017–Author and screenwriter, William Peter Blatty, dies in New York, New York, at age 89. His work includes
John Goldfarb Please Come Home, The Exorcist, The Ninth Configuration,
and
Legion
. His screenplays include
A Shot in the Dark, Promise Her Anything, What Did You Do in the War, Daddy?, The Great Bank Robbery, Darling Lili,
and
The Exorcist
.
PHOTOS TOP TO BOTTOM: Little Red Riding Hood; internal combustion engine; Swami Vivekananda; Tex Ritter; The Beatles with Maharishi Mehesh Yogi; Ed Sullivan; Long John Baldry's
It Ain't Easy
album; Kukla, Fran and Ollie; Howard Stern; Jeff Bezos; Adam West as Batman on
Life
magazine; the cast of
All in the Family;
cast members of
Dynasty;
Bob Kaufman; Johnny Paycheck being released from prison; O.J. Simpson on trial in Los Angeles; National Geographic Channel logo; Maurice Gibb; and
Dallas Buyers Club
poster.