17–Roman poet, Ovid (Publius Ovidius Naso), dies in Tomis, Italy, at age 60.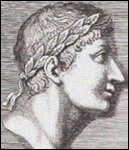 366–The Alemanni cross the frozen Rhine in large numbers, invading the Roman Empire.
869–Emperor Yozei of Japan is born in Somedono In, Heian Kyo (present-day Kyoto).
951–Liu Chengyou, Emperor Yin of the Later Han, is killed by soldiers near Kaifeng, Henan, at age 19. He was the second and final emperor of imperial China's short-lived Later Han, during the Five Dynasties and Ten Kingdoms period.
1169–Bertrand de Blanchefort, sixth Grand Master of the Knights Templar, dies at age 60.
1492–The Emirate of Granada, the last Moorish stronghold in Spain, surrenders. The Reconquista ends immediately before the European discovery of the Americas (the "New World"), which ushers in the era of the Portuguese and Spanish colonial empires.
1533–Mercurius becomes Pope John II: he is the first to adopt a new name upon becoming the pope.
1554–João Manuel, Prince of Portugal, dies of tuberculosis at Ribeira Palace in Lisbon, Portugal, at age 16.
1642–Ottoman sultan, Mehmed IV, is born at Topkapi Palace, Constantinople, Ottoman Empire. Taking the throne at age six, he reigned from 1648 to 1687.
1652–Banker and politician, Sir Gilbert Heathcote, is born in Chesterfield, Derbyshire, England. He was Lord Mayor of London. He was also one of the first directors of the Bank of England and served as its Governor from 1709 to 1711.
1699–Ottoman sultan, Osman III, is born at Edirne Palace in Edirne, Turkey. He lived most of his life as a prisoner in the palace, and as a consequence, on becoming Sultan he had some behavioural peculiarities. Unlike previous Sultans, he hated music, and banished all musicians from the palace.
1757–British troops occupy Calcutta, India.
1776–The revolutionary flag makes its first appearance.
1777–During the American Revolutionary War, American forces, under the command of George Washington, repulse a British attack, at the Battle of the Assunpink Creek near Trenton, New Jersey.
1788–Georgia becomes the fourth state in the United States of America.
1791–The Big Bottom massacre takes place in the Ohio Country, marking the beginning of the Northwest Indian War.
1818–The British Institution of Civil Engineers is founded.
1831–
The Liberator
, an abolitionist newspaper, begins publishing in Boston, Massachusetts.
1833–British sovereignty over the Falkland Islands is restored.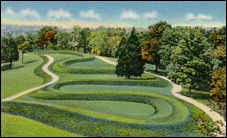 1836–Queen Emma of Hawaii is born Emma Kalanikaumaka'amano Kaleleona Na'ea lani Rooke of Hawai'l in Honolulu, Oahu, Hawaii.
1839–French photographer, Louis Daguerre, takes the very first photo of the Moon.
1849–American tribal chief, Micanopy, dies at Fort Gibson in Muskogee County Oklahoma, at age 69. He was the leading chief of the Seminoles, who led the tribe during the Second Seminole War. He was also known as Micco-Nuppe, Michenopah, Miccanopa, Mico-an-opa, and Sint-chakkee.
1860–The discovery of the planet Vulcan is announced at a meeting of the French Academy of Sciences in Paris, France.
1860–William C. Mills, the museum curator who excavated the mysterious Ohio Indian Mounds, is born in Pyrmont, Ohio.
1863–The Battle of Stones River (a.k.a. Battle of Murfreesboro) resumes in central Tennessee after a day's respite, resulting in a significant Union victory.
1865–The Siege of Paysandú ends as Brazilians and Coloradans capture Paysandú, Uruguay.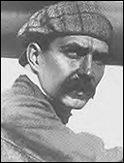 1871–Amadeus I becomes King of Spain.
1879–The Northwestern League (minor baseball) is organized in Rockford, Illinois.
1880–French aviation pioneer, Louis Charles Breguet, is born in Saint-Germain-en-Laye, France. He is known for his development of reconnaissance aircraft used by the French in World War I and through the 1920s. A Breguet plane made the first nonstop crossing of the South Atlantic in 1927. Another made a 4,500-mile flight across the Atlantic Ocean in 1933.
1882–John D. Rockefeller officially unites his Standard Oil Company with its various producing, refining, and marketing affiliates to form the Standard Oil Trust, the nation's first sanctioned monopoly that effectively dominated the oil industry. The passage of the Sherman Antitrust Act in 1890, finally spelled the end of the company's control. In 1911, the U.S. Supreme Court ruled that Standard Oil was illegal under the terms of the Sherman Act and forced the company to shed its primary holdings.
1900–American statesman and diplomat, John Hay, announces the Open Door Policy to promote trade with China.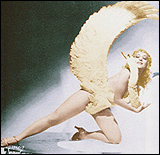 1904–Fan dancer, Sally Rand, is born Helen Gould Beck in Hickory County, Missouri. In the book,
The Right Stuff
, author Tom Wolfe describes Sally Rand fan-dancing for the first American astronauts and other dignitar
ies; by this time she was close to 60 years old.
1905–During the Russo-Japanese War, the Russian garrison surrenders at Port Arthur, China.
1909–Politician, Barry (Morris) Goldwater, is born in Phoenix, Arizona Territory. He was a five-term U.S. Senator from Arizona (1953-1965 and 1969-1987) and the Republican Party's nominee for president in the 1964 election. Goldwater is most often credited for sparking the resurgence of the American conservative political movement in the 1960s. He also had a substantial impact on the libertarian movement.
1910–The first Junior High School in America is established in Berkeley, California.
1910–A huge flood in Utah and Nevada washes out 100 miles of railroad between Salt Lake City and Los Angeles, California, causing $7 million in damage.
1911–Brooklyn Dodgers President, Charles Ebbets, announces the purchase of land to build a new concrete and steel stadium that will seat 30,000.
1919–An anti-British uprising takes place in Ireland.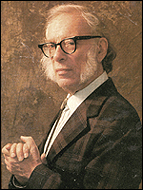 1919–The New York Stock Exchange installs a separate ticker to track bond trading.
1920–The second Palmer Raid takes place, with another 6,000 suspected communists and anarchists arrested and held without trial. There are a series of raids conducted by the U.S. Department of Justice to capture, arrest, and deport suspected radical leftists, especially anarchists, from the United States. The raids and arrests occurred in November 1919 and January 1920, under the leadership of Attorney General A. Mitchell Palmer. Although more than 500 foreign citizens are deported, including a number of prominent leftist leaders, Palmer's efforts are largely frustrated by officials at the U.S. Department of Labor, who object to Palmer's methods.
1920–Science fiction writer, Isaac Asimov, is born Isaak Yudovich Ozimov in Petrovichi, Russia. Asimov became one of the most prolific writers of all time, having written or edited more than 500 books and an estimated 90,000 letters and postcards during his lifetime. His most well-known works are from the "Robot Series" and the "Galactic Empire Series." He also wrote
I, Robot, The Intelligent Man's Guide to Science, Of Time and Space and Other Things, Fantastic Voyage,
and
The Bicentennial Man and Other Stories
.
1921–The DeYoung Museum in San Francisco's Golden Gate Park opens for visitors.
1923–Sam Carter, black resident of Rosewood, Florida, dies from lynching by the Klu Klux Klan.
1924–The publishing house of Simon & Schuster is founded by Richard L. Simon and M. Lincoln "Max" Schuster, in New York, New York. It became one of the largest publishing houses in the world.
1926–The first edition of the legendary British music magazine,
Melody Maker
, is published.
1928–Vaughn Beals, CEO of Harley-Davidson Motor Company, is born in Cambridge, Massachusetts.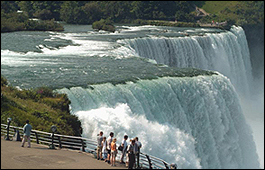 1929–The United States and Canada enter into an agreement for the preservation of Niagara Falls.
1932–Actor, Dabney (Wharton) Coleman, is born in Austin, Texas. He appeared in the films
This Property Is Condemned, Cinderella Liberty, Bad Ronald, 9 to 5, On Golden Pond, Tootsie, WarGames, Cloak & Dagger,
and
You've Got Mail
.
1934–Pennsylvania opens the first state run liquor store.
1935–The trial of Bruno R. Hauptmann, charged with the kidnap-murder of the Charles Lindbergh baby, opens in the Hunterdon County Courthouse in Flemington, New Jersey.
1935–Geographer, Lolo Soetoro, is born Lolo Soetoro Mangunharjo in Bandung, West Java, Dutch East Indies. He was married to Ann Dunham, and was the Indonesian step-father of Barack Obama.
1936–Cypress Gardens opens in southern Florida. Dick Pope was the consummate promoter, and the garden he planted became the most famous and publicized pre-Disney Florida attraction of them all. He bought some swampland on the shores of Lake Eloise in Central Florida and managed to get the WPA to do some work digging canals and filling in the site of what would become Cypress Gardens. His wife, Julie, knew something about plants, and together they built a showplace designed to be a riot of flowering color. The park was also known for its famous water ski shows with synchronized bathing beauties.
1936–Country singer, Roger Miller, is born in Fort Worth, Texas. He won four Grammy awards in 1965, including Best Country & Western Album. He had three #1 hits:
Dang Me, King of the Road,
and
England Swings
.
1937–Photographer, David (Royston) Bailey, is born in Leytonstone, London, England. Along with Terence Donovan and Brian Duffy, Bailey captured and helped create the "Swinging London" of the 1960s: a culture of fashion and celebrity chic. The three photographers socialised with actors, musicians, and royalty, and found themselves elevated to celebrity status. At the height of his productivity, Bailey shot 800 pages of Vogue editorial in one year. He was married to actress, Catherine Deneuve.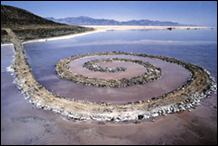 1938–Environmental "Earthworks" sculptor, Robert Smithson, is born. Smithson's best known work is "The Spiral Jetty," which juts out into the Great Salt Lake. Built in 1970, the 1,500-feet work is now partially submerged.
1940–Former TV evangelist, Jim Bakker, is born James Orsen Bakker in Muskegon, Michigan. A sex scandal led to his resignation from the ministry and his popular TV show
The PTL Club
. Subsequent revelations of accounting fraud brought about his imprisonment and divorce from his wife, Tammy Faye Bakker.
1941–German bombing severely damages the Llandaff Cathedral in Cardiff, Wales.
1942–The Federal Bureau of Investigation (FBI) convicts 33 members of a German spy ring, headed by Fritz Joubert Duquesne, in the largest espionage case in U.S. history: it is known as the Duquesne Spy Ring.
1942–Manila, in the Philippines, is captured by Japanese forces.
1942–The United States Navy opens a blimp base at Lakehurst, New Jersey.
1945–Nuremberg, Germany, is severely bombed by Allied forces.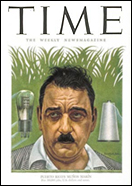 1947–Mahatma Gandhi begins a march for peace in East-Bengali, India.
1947–Zookeeper and TV personality, Jack Hanna, is born John Bushnell Hanna in Knoxville, Tennessee. He is the Director Emeritus of the Columbus Zoo and Aquarium. His appearances on
Late Nite with David Letterman
, made him one of the most notable animal experts in America.
1949–Luis Muñoz Marín becomes the first democratically elected Governor of Puerto Rico.
1953–Fashion designer, Guccio Gucci, dies at his home in Rusper, West Sussex, England, at age 71. He started the House of Gucci as a small family owned leather saddlery shop in 1906. Today, Gucci is one of the most prestigious brands known around the world. Gucci handbags are prized as the highest of quality and a trademark of the rich and famous.
1955–Panamanian President, José Antonio Remón Cantera, is assassinated.
1956–Cartoonist, Lynda Barry, is born Linda Jean Barry in Richland Center, Wisconsin. She is best known for her weekly comic strip "Ernie Pook's Comeek."
1959–Luna 1, the first spacecraft to reach the vicinity of the Moon and to orbit the Sun, is launched by the Soviet Union.
1960–Massachusetts Senator, John F. Kennedy, announces his candidacy for President of the United States.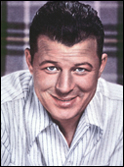 1960–John Reynolds sets the age of our solar system at 4,950,000,000 years.
1962–An upcoming appearance by The Weavers on NBC-TV's
The Tonight Show
, with host Jack Paar, is canceled after the group refuses to sign a statement denying any involvement with the U.S. Communist Party.
1963–In Vietnam, the Viet Cong take down five U.S. helicopters in the Mekong Delta, killing 30 Americans.
1963–Actor, Jack Carson, dies of stomach cancer in Encino, California, at age 52. He appeared in the films
Mr. Smith Goes to Washington, The Hard Way, Arsenic and Old Lace, Mildred Pierce, Romance on the High Seas, A Star Is Born,
and
Cat on a Hot Tin Roof
.
1963–Actor-director, Dick Powell, dies from lymphoma in Los Angeles, California, at age 58. He appeared in the films
42nd Street, It Happened Tomorrow, Murder, My Sweet, The Bad and the Beautiful,
and
Susan Slept Here.
1964–The Rolling Stones perform their new single,
I Wanna Be Your Man
, on England's Top of the Pops TV program.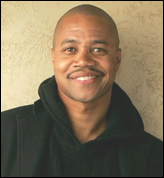 1965–Football quarterback, Joe Namath, signs with the New York Jets.
1965–Martin Luther King, Jr. begins a drive to register black voters.
1967–Ronald Reagan is sworn in as Governor of California.
1968–Rock icon, Jim Morrison, originally scheduled to appear in court to face charges stemming from his arrest at the New Haven Arena on December 9th, does not need to show up on this day, since all charges against him had been dropped.
1968–Actor, Cuba Gooding, Jr., is born in Bronx, New York. He is best known for his role of Rod Tidwell in
Jerry Maguire
, for which he won an Oscar for Best Supporting Actor. He also appeared in
Boyz n the Hood, A Few Good Men, As Good As It Gets,
and
Radio
.
1969–Operation Barrier Reef begins in the Mekong Delta, Vietnam.
1969–Led Zeppelin plays the first of four nights at the Whisky A Go Go, on the Sunset Strip, as a part of the band's first North American tour. Their opening act is Alice Cooper.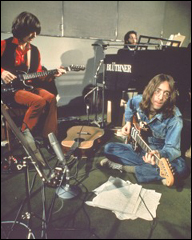 1969–Start of The Beatles' "Get Back" (aka Let It Be) project. With The Beatles on the edge of crisis through much of 1968, Paul McCartney starts urging his fellow group members to consider a return to playing live. The others didn't care for the idea, especially John Lennon and George Harrison, but they agreed to think about it. Things progressed far enough for Paul to announce to the press that The Beatles would play three shows at the Roundhouse in London in mid-December 1968, but those plans had to be scrapped. As a compromise, Paul suggested that The Beatles could perform a televised concert, either live or pre-taped. A lot of ideas were kicked around for a televised performance, including a concert in a Roman amphitheater, but the logistics were too complex and unrealistic. Since there seemed to be a stalemate in choosing a suitable vehicle, Denis O'Dell suggests that The Beatles begin rehearsing and, perhaps, film those rehearsals for a TV documentary showing the "Beatles at work." They agreed to do the rehearsals and filming at Twickenham Film Studios. Still uncertain as to how to proceed, The Beatles meet at Twickenham on a cold and cheerless sound stage at the beginning of a new year, and the old resentments and tensions began to surface almost immediately. The Beatles jammed aimlessly, with a lack of enthusiasm. Little of what was recorded at Twickenham in January 1969 would be included in the eventual movie,
Let it Be
.
1969–Model, Christy Turlington, is born in San Francisco, California.
1971–The second Ibrox disaster kills 66 fans and injures 200 others at a Rangers-Celtic association football (soccer) match in Glasgow, Scotland.
1971–George Harrison's album
All Things Must Pass
, and the first single from the LP,
My Sweet Lord
, reach #1 in the U.S. charts.
1974–President Richard Nixon signs a bill lowering the maximum U.S. speed limit to 55 mph in order to conserve gasoline during an OPEC embargo.
1974–Country singer-actor, Tex Ritter, dies of a heart attack in Nashville, Tennessee, at age 67. His song
High Noon
won an Oscar for Best Song in 1952.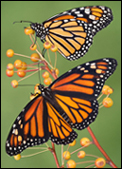 1975–U.S. District Court Judge, Richard Owen, rules in New York that John Lennon shall be given access to Department of Immigration files pertaining to his deportation case.
1975–Working with Canadian zoologist, Freud Urquhart, amateur naturalist, Kenneth C. Brugger discovers the winter home of the Monarch butterfly in the mountains of central Mexico. It is only about 200 square meters, but it contained 20 million butterflies.
1975–A bomb blast at Samastipur, Bihar, India, fatally wounds Lalit Narayan Mishra, Minister of Railways.
1976–The Gale of January begins, resulting in coastal flooding around the southern North Sea coasts: at least 82 people are killed and there are $1.3 billion in damages.
1977–Jazz pianist, Erroll Garner, dies of a heart attack in Los Angeles, California, at age 53. His best known composition,
Misty
, is a jazz standard. His 1955 live album,
Concert by the Sea
, was a best-selling jazz album, despite the low quality of the recording.
1978–Rhino Records releases its first album,
Wildmania
. The company would go on to be quite popular and successful in regard to specialty and collector recordings.
1979–The trial of punk rocker, Sid Vicious, for the murder of his girlfriend, Nancy Spungen, begins.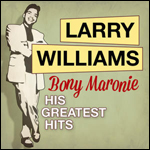 1980–Singer-songwriter, Larry Williams, dies of a gunshot wound to the head at his home in Los Angeles, California, at age 45. It is never resolved whether his death was a murder or a suicide. He had hit songs like
Short Fat Fannie, Dizzy Miss Lizzy,
and
Bony Maronie
. The Beatles, The Rolling Stones, The Flying Burrito Brothers, Johnny Winter, Little Richard, The Who, and Ritchie Valens were among those who recorded his songs.
1981–One of the largest investigations by a British police force ends, when serial killer, Peter Sutcliffe, the "Yorkshire Ripper," is arrested in Sheffield, South Yorkshire, England.
1983–Ringo Starr's American TV special,
Ringo
, is finally aired in England, almost five years after its U.S. premiere on April 26, 1978.
1983–The stage musical,
Annie
, closes at the Alvin Theater in New York, after 2,377 performances.
1984–Wilson Goode becomes the first black Mayor of Philadelphia, Pennsylvania.
1985–Paul McCartney turns down an offer to appear in the TV show
Dallas
. He is offered nearly £1 million to appear in just eight episodes. His role would have been that of a wealthy British landowner who visits Dallas, Texas, to look for property. The former Beatle said he didn't want to be apart from his family for the duration of the filming.
1986–Actress, Una Merkel, dies in Los Angeles, California, at age 82. Her kewpie doll looks, combined with a strong Southern accent and wry line delivery, enlivened scores of films of the 1920s and 1930s (and beyond). She appeared in the films
42nd Street, The Merry Widow, Destry Rides Again, The Bank Dick, With a Song in My Heart, I Love Melvin, Bundle of Joy, The Parent Trap, Summer Magic,
and
Spinout.
1990–The first winter storm of the decade develops in the southwestern U.S., blanketing the northern mountains of Utah with 12 to 23 inches of snow.
1990–Campbell Soup Company (aka Campbell's) introduces Cream of Broccoli soup. It will be their most successful new soup in 55 years.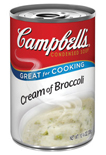 1990–Actor, Alan Hale, Jr., dies of cancer in Los Angeles, California, at age 71. He was best known for his role of the Skipper on the TV sitcom
Gilligan's Island
.
1992–Leaders of armed opposition declare President Zviad Gamsakhurdia deposed during a military coup in Georgia.
1993–The Sri Lanka Navy kills 35 to 100 civilians on the Jaffna Lagoon.
1993–Supermodel, Kim Alexis, marries ice hockey player, Ron Duguay.
1995–The most distant galaxy yet discovered, is found by scientists in Hawaii using the Keck telescope. It is estimated to be 15 billion light years away.
1995–Actress, Nancy Kelly, dies from complications of diabetes in Bel Air, California, at age 73. She appeared in the films
Jesse James, Stanley and Livingston, Women in Bondage, Show Business,
and
The Bad Seed
.
1997–Randy California, guitarist with Spirit, dies from drowning while rescuing his 12-year-old son, Quinn, from a rip current in Molokai, Hawaii, at age 45.
1998–An autopsy of
Saturday Night Live
comedian, Chris Farley, indicates that he died from an overdose of opiates and cocaine.
1999–A brutal snowstorm smashes into the Midwestern United States, bringing 14 inches of snow to Milwaukee, Wisconsin, and 19 inches to Chicago, Illinos, where temperatures plunge to -13 °F. Sixty-eight deaths are reported.
2004–Stardust, robotic space probe launched by NASA on February 7, 1999, successfully flies past Comet Wild 2, collecting dust samples that are returned to Earth.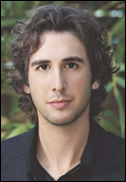 2006–An explosion in a coal mine in Sago, West Virginia, traps and kills 12 miners, leaving one miner in critical condition.
2007–Cristin Keleher, known for breaking into George Harrison's Hawaii home, is found dead after an apparent murder-suicide in California, at age 34. Police said her body was found in a car with a 48-year-old man, and that both had gunshot wounds to their heads. Keleher made headlines in December 1999, by entering Harrison's Maui estate and cooking a frozen pizza.
2007–NASCAR driver, Dan Shaver, dies of cancer at age 56. Less than one year before his death he was quoted as saying "I'm in the best shape I've been in 15 years, and I'm ready to go."
2008–Oil prices soar to $100 a barrel for the first time.
2008–Josh Groban is named America's top selling artist of 2007. He had the best-selling album of the year with his Christmas compilation,
Noel
, which sold close to 3.7 million copies.
2008–Despite his best attempts to keep the operation a secret, it is revealed by
Billboard
magazine that Paul McCartney had recently undergone a coronary angioplasty.
2009–Super-centenarian, Maria de Jesus, dies in Corujo, Tomar, Portugal, at age 115 (and 114 days). She had five children, 11 grandchildren, 16 great-grandchildren, and 6-great-great-grandchildren.
2010–American Idol singer, Jason Castro, marries Mandy Mayhall near Dallas, Texas.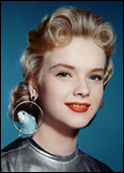 2011–Actress, Anne Francis, dies from complications due to pancreatic cancer at a retirement home in Santa Barbara, California, at age 80. She is best known for her role in the science fiction classic,
Forbidden Planet
, and for her starring role in the TV series,
Honey West
.
2011–Actor, Pete Postlethwaite, dies of pancreatic cancer in Shrewsbury, Shropshire, England, at age 64. He appeared in the films
A Private Function, Hamlet, Alien 3, In the Name of the Father, The Usual Suspects, Dragonheart, Rat, Cowboy Up,
and
The Shipping News
.
2012–Larry "Rhino" Reinhardt, of Iron Butterfly, dies of cirrhosis of the liver at age 63.
2013–The Al Jazeera Media Network announces that they will acquire Current TV from an ownership group fronted by Al Gore and Joel Hyatt, with the intention to replace it with an American version of its Al Jazeera News network later in 2013.
2013–Barack Obama signs the American Taxpayer Relief Act of 2012.
2013–Super-centenarian, Mamie Rearden, dies in Edgefield County, South Carolina, at age 114 (and 117 days). She holds the record as the oldest person ever from the state of South Carolina.
2014–Singer, Jay Traynor, of Jay and the Americans, dies of liver cancer in Tampa, Florida, at age 70. The groups hits include
She Cried, Come a Little Bit Closer, Cara Mia,
and
This Magic Moment
.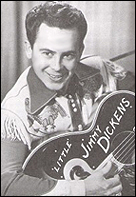 2015–Country singer, Little Jimmy Dickens, dies of cardiac arrest in Nashville, Tennessee, at age 94. As a senior member of the Grand Ole Opry, he was best known for his humorous novelty songs, his small size (4'11"), and his rhinestone-studded outfits. His big crossover hit was
May the Bird of Paradise Fly Up Your Nose
in 1965.
2016–Saudi Shiite religious leader, Sheikh Nimr al-Nimr, dies by execution in Saudi Arabia, at age 56. Forty-six other people were executed along with al-Nimr. Iranian protesters ransack and set fire to the Saudi Arabian Embassy in Tehran, in response to the execution.
2016–Gisela Mota Ocampo, Mayor of Temixco, Mexico, is assassinated by gunmen at her home, less than a day after taking office. Morelos Governor, Graco Ramírez, attributed Mota's killing to organized crime, without citing a particular drug cartel or gang.
2017–President-elect Donald Trump says that "no computer is safe" when it comes to keeping information private, expressing new skepticism about the security of online communications his administration is likely to use for everything from day-to-day planning to international relations. Instead, he prefers to write important information on paper and have it delivered by courier.
2017–At least 60 people are killed in a prison riot in Manaus, Brazil.
2017–A wildfire destroys at least 100 homes in Valparaíso, Chile, causing the evacuation of about 400 people. At least 19 people suffer minor injuries.
2017–Art critic, John Berger, dies in Paris, France, at age 90. His essay on art criticism, "Ways of Seeing," written as an accompaniment to a BBC-TV series, is often used as a university text.
PHOTOS TOP TO BOTTOM: Ovid; Ohio Indian Mounds; Louis Charles Breguet; Sally Rand; Issac Asimov; Niagra Falls; The Spiral Jetty; José Antonio Remón Cantera; Jack Carson; Cuba Gooding, Jr.; The Beatles at Abbey Road Studios; the monarch butterfly; Larry Williams; Campbell's Cream of Broccoli soup; Josh Groban; Anne Francis; and Little Jimmy Dickens.