BC 38–Octavian divorces his wife, Scribonia, and marries Livia Drusilla, ending the fragile peace between the Second Triumvirate and Sextus Pompey.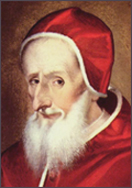 395–Roman Emperor, Theodosius I, dies from severe edema in Milan, Italy, at age 48. The Roman Empire is permanently divided into the Eastern Roman Empire under Arcadius, and the Western Roman Empire under Honorius.
1156–André de Montbard, fifth Grand Master of the Knights Templar, dies in Jerusalem. He was succeeded by Bertrand de Blanchefort.
1287–King Alfonso III of Aragon invades Minorca.
1369–Peter I of Cyprus is assassinated in his bed by three of his own knights at the Palace of La Cava, Nicosia, Cyprus, at age 40.
1377–Pope Gregory XI moves the Papacy back to Rome, Italy, from Avignon, France.
1501–Botanist, Leonhard Fuchs, is born in Wemding, in the Duchy of Bavaria. He compiled the first modern glossary of botanical terms. Both the plant and the color, fuchsia, are his namesakes.
1504–Pope Pius V is born Antonio Ghislieri in Bosco, Duchy of Milan. He is venerated as a Saint of the Roman Catholic Church. He is chiefly notable for his role in the Council of Trent, the Counter-Reformation, and the standardization of the Roman rite within the Latin Church.
1524–Giovanni da Verrazzano sets sail westward from Madeira to find a sea route to the Pacific Ocean.
1562–France recognizes the Huguenots by the Edict of Saint-Germain.
1595–Henry IV of France declares war on Spain.
1598–Feodor I of Russia dies in Moscow, Russia, at age 40. Being unhealthy and, by some reports, intellectually disabled, Feodor was only the nominal ruler, having his duties handed over to his wife's brother and trusted minister, Boris Godunov, who would later succeed Feodor as tsar.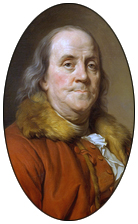 1608–Emperor Susenyos I of Ethiopia surprises an Oromo army at Ebenat, killing 12,000 Oromo at the cost of 400 of his own men.
1648–England's Long Parliament passes the "Vote of No Addresses," breaking off negotiations with King Charles I and setting the scene for the second phase of the English Civil War.
1706–Statesman, Benjamin Franklin, one of America's Founding Fathers, is born in Boston, Massachusetts. A renowned polymath, Franklin was a leading author, printer, political theorist, politician, freemason, postmaster, scientist, inventor, civic activist, and diplomat. As a scientist, he was a major figure in the American Enlightenment and the history of physics for his discoveries and theories regarding electricity. As an inventor, he is known for the lightning rod, bifocals, and the Franklin stove, among other inventions. Franklin became a successful newspaper editor and printer in Philadelphia, Pennsylvania, the leading city in the colonies. With two partners, he published
The Pennsylvania Chronicle,
a newspaper that was known for its revolutionary sentiments and criticisms of the British policies. He also published
Poor Richard's Almanack
and
The Pennsylvania Gazette
. From 1785 to 1788, he served as Governor of Pennsylvania. Toward the end of his life, he freed his own slaves and became one of the most prominent abolitionists. His portrait appears on the U.S. $100 bill.
1751–Composer, Tomaso (Giovanni) Albinoni, dies of diabetes mellitus in Venice, Italy. Most of his operatic works have been lost, having not been published during his lifetime. However, nine collections of instrumental works were published, meeting with considerable success and consequent reprints. So it is as a composer of instrumental music (99 sonatas, 59 concertos, and nine sinfonias) that he is remembered. He is best known for his
Adagio in G minor
.
1773–Captain James Cook becomes the first explorer to reach the Antarctic Circle.
1781–During the American Revolutionary War, Continental troops, under Brigadier General Daniel Morgan, defeat British forces, under Lieutenant Colonel Banastre Tarleton, at the Battle of Cowpens in South Carolina.
1799–Maltese patriot Dun Mikiel Xerri, along with a number of other patriots, is executed.
1811–During the Mexican War of Independence, in the Battle of Calderón Bridge, a heavily outnumbered Spanish force of 6,000 troops defeats nearly 100,000 Mexican revolutionaries.
1817–A luminous storm occurs in Vermont and New Hampshire, causing "St. Elmo's fire" to appear as static discharges on roof peaks, fence posts, and the hats and fingers of people.
1820–Novelist and poet, Anne Bronte, is born in Thornton, West Riding of Yorkshire, England. Her first novel was
Agnes Grey,
based upon her experiences as a governess. Her second and last novel,
The Tenant of Wildfell Hall,
which is considered to be one of the first sustained feminist novels, appeared in 1848. Like her poems, both her novels were first published under the masculine penname of Acton Bell. Her sisters were Charlotte and Emily Bronte.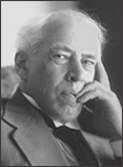 1848–Politician, Petros Mavromichalis, dies in Athens, Greece, at age 82. He was the second Prime Minister of Greece. He was the leader of the Maniot people during the first half of the 19th century. His family had a long history of revolts against the Ottoman Empire, which ruled most of what is now Greece.
1852–The United Kingdom signs the Sand River Convention with the South African Republic.
1860–Douglas Hyde, the first President of Ireland (1938-1945), is born in Castlerea, County Roscommon.
1863–Actor and director, Constantin Stanislavski, is born Konstantin Sergeievich Stanislavski in Moscow, Russian Empire. He was known for developing the Stanislavski method, or as it came to be called, "method acting." He described his approach as "Spiritual Realism." Many actors routinely identify his system with Lee Strasberg's Method approach, which is an adaptation of Stanislavski's approach. But Strasberg's adaptation relied exclusively on psychological techniques and contrasted sharply with Stanislavski's holistic and psychophysical approach. Stella Adler, who had studied with Stanislavski, offered an American adaptation of the technique much more in keeping with that of Stanislavski, focusing on both inner and outer sources of experience in building a character. Actors and actresses who have studied "method acting" include Bea Arthur, Carroll Baker, Alec Baldwin, Anne Bancroft, Marlon Brando, Ellen Burstyn, Montgomery Clift, James Dean, Robert De Niro, Sandy Dennis, Robert Duvall, Sally Field, Jane Fonda, Gene Hackman, Katherine Hepburn, Dustin Hoffman, Philip Seymour Hoffman, Anthony Hopkins, Dennis Hopper, Harvey Keitel, Martin Landau, Cloris Leachman, Robert Loggia, George Maharis, Karl Malden, Kevin McCarthy, Steve McQueen, Burgess Meredith, Marilyn Monroe, Patricia Neal, Paul Newman, Jack Nicholson, Al Pacino, Geraldine Page, Sean Penn, Anthony Perkins, Sidney Poitier, Lee Remick, Sissy Spacek, Kevin Spacey, Rod Steiger, Dean Stockwell, Eric Stoltz, Susan Strasberg, Marlo Thomas, Rip Torn, Jon Voight, Ralph Waite, Christopher Walken, James Whitmore, Diane Wiest, Gene Wilder, Robin Williams, Shelley Winters, and Joanne Woodward.
1863–David Lloyd George, Prime Minister of the United Kingdom, is born in Chorlton-on-Medlock, Manchester, England.
1867–Film producer, Carl Laemmle, is born Karl Lämmle in Laupheim, Württemberg, Germany. After moving to New York, he got involved in producing movies, forming Independent Moving Pictures (IMP). On April 30, 1912, Laemmle of IMP, Pat Powers of Powers Motion Picture Company, Mark Dintenfass of Champion Film Company, William Swanson of Rex Motion Picture Company, David Horsley of Nestor Film Company, and Charles Baumann and Adam Kessel of the New York Motion Picture Company, merged their studios and incorporated the Universal Film Manufacturing Company, with Laemmle assuming the role of president. They founded the Company with studios in Fort Lee, New Jersey, where many early film studios were based at the beginning of the 20th century. In 1915, the studio moved to 235 acres of land in the San Fernando Valley in Southern California.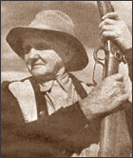 1871–Andrew S. Hallidie files a patent for the cable car.
1873–A group of Modoc warriors defeats the U.S. Army in the First Battle of the Stronghold, part of the Modoc War.
1874–Rancher, Josie Bassett, is born Josephine Bassett in Hot Springs, Arkansas. She was a female rancher. She and her sister, "Queen" Ann Bassett, were taught to rope, ride, and shoot at a young age. Later, the two were known for their love affairs and associations with well-known outlaws, particularly Butch Cassidy's Wild Bunch. Josie Bassett was one of only five women who were ever allowed into the hideout called "Robbers Roost," located in the rough Utah terrain; the others were her sister Ann, the Sundance Kid's girlfriend Etta Place, Elzy Lay's wife Maude Davis, and Will "News" Carver's girl Laura Bullion. The Wild Bunch gang eventually faded, and although he is reported to have been killed in Bolivia, Josie claimed that Butch Cassidy visited her in 1930, and lived in Utah until the late 1940s. In 1945, Bassett fell victim to a land scheme and lost most of her ranch. She lived frugally in her cabin and supported herself well into her 80s. In later life, she became an eccentric, and talked often with neighbors about the wild days and her association with outlaws: she was the last remaining friend of the Wild Bunch gang, and the last direct source of information about its members.
1880–Movie producer and director, Mack Sennett, is born Michael Sinnott, in Québec Province, Canada. As a young man he worked in vaudeville and burlesque, and at the age of 24, he took a job with the Biograph film company, where he appeared in a comedy alongside D.W. Griffith. Sennett wrote and acted in some of Griffith's films, and then began to direct films himself. He put together the Keystone Cops, who could run, leap, fall, jump and tumble well enough to outmaneuver moving cars, speeding trains, and anything else that got in their way. He was one of the first directors to shoot outdoors on location, and he cranked his cameras at a little less than the normal speed to make his films, "a shade faster and fizzier than life." He had a hard time making the transition to talking pictures, however, and spent the end of his life in a show business retirement home, living on social security checks.
1882–Actor, Noah (Nicholas) Beery, is born in Clay County, Missouri. He was active in films from 1913 to 1945. He appeared in the films
The Sea Wolf, The Thundering Herd, Lord Jim, Beau Geste, The Rough Riders, The Four Feathers, She Done Him Wrong,
and
Adventures of Red Ryder
. He was the older brother of actor, Wallace Beery, and the father of character actor, Noah Beery, Jr.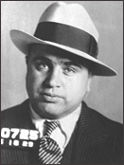 1885–A British force defeats a large Dervish army at the Battle of Abu Klea in the Sudan.
1893–Lorrin A. Thurston, along with the Citizens' Committee of Public Safety, lead the Overthrow of the Kingdom of Hawaii and the government of Queen Lili'uokalani.
1893–Rutherford B. Hayes, 19th U.S. President, dies of a heart attack in Fremont, Ohio, at age 70.
1899–The United States takes possession of Wake Island in the Pacific Ocean.
1899–Gangster, Al Capone, is born Alphonse Gabriel Capone in Brooklyn, New York. He became a Chicago gangster who attained national fame during the Prohibition era. His seven-year reign as crime boss ended when he was 33 years old. It was widely assumed that Capone was responsible for ordering the 1929 St. Valentine's Day Massacre, as an attempt to kill the head of the "North Side" gang, Bugs Moran. Eventually, Capone was sentenced to 11 years in federal prison, first in the Atlanta U.S. Penitentiary, and later, at Alcatraz Federal Penitentiary.
1900–George (Speri) Sperti, inventor of Preparation H, is born in Covington, Kentucky. He also invented the Sperti Ultraviolet Lamp, Aspercreme, and the KVa Power Meter.
1903–El Yunque National Forest in Puerto Rico becomes part of the United States National Forest System as the Luquillo Forest Reserve.
1904–Anton Chekhov's
The Cherry Orchard
makes its premiere performance at the Moscow Art Theatre.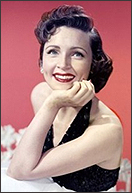 1908–Boxing manager and trainer, Cus D'Amato, is born Costantino D'Amato in the Bronx, New York. He handled the careers of Mike Tyson, Floyd Patterson, and José Torres.
1912–The Robert Scott expedition arrives at the South Pole.
1913–Raymond Poincaré is elected President of France.
1915–Russia defeats Ottoman Turkey in the Battle of Sarikamish, during the Caucasus Campaign of World War I.
1916–The Professional Golfer Association (PGA) is established in New York.
1917–The United States pays Denmark $25 million for the Virgin Islands.
1922–Actress, Betty (Marion) White, is born in Oak Park, Illinois. Primarily a television performer, she appeared in the TV shows
Life with Elizabeth, The Mary Tyler Moore Show, The Betty White Show, The Golden Girls, Boston Legal, Hot in Cleveland,
and
Betty White's Off Their Rockers
. White is a pet enthusiast and animal health advocate who works with a number of animal organizations, including the Los Angeles Zoo Commission, the Morris Animal Foundation, African Wildlife Foundation, and Actors & Others for Animals. Her interest in animal rights and welfare began in the early 1970s, while she was both producing and hosting the syndicated series,
The Pet Set
, which spotlighted celebrities and their pets.
1926–Comedian, George Burns, marries Gracie Allen. The couple starred in the popular TV series
The George Burns & Gracie Allen Show
in the 1950s. George Burns lived to be over 100 and he never stopped talking about his Gracie.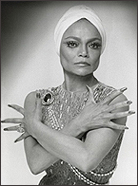 1927–Singer and actress, Eartha (Mae) Kitt, is born on a cotton plantation in North, South Carolina. She is known for her deep, enigmatic speaking and singing voice and for the role of Catwoman on the
Batman
TV series. Actor, Orson Welles, called her the "most exciting woman in the world." She appeared in the films
St. Louis Blues, Anna Lucasta,
and
Uncle Tom's Cabin
.
1927–TV producer and director, E.W. Swackhamer, is born Egbert Warnderink Swackhamer in Middletown Township, New Jersey. His credits include
Gidget, Love on a Rooftop, The Flying Nun, Here Come the Brides, Bewitched, M*A*S*H, The Partridge Family, Quincy, Eight Is Enough, L.A. Law, Murder, She Wrote,
and
Law & Order
. He was married to actress, Bridget Hanley.
1927–Juliette Gordon Low, founder of the Girl Scouts of the USA, dies of cancer in Savannah, Georgia, at age 66. She was buried in her scouting uniform.
1928–The photographic film developing machine is patented.
1928–Innovative hairstylist, Vidal Sassoon, is born in Hammersmith, London, England. He created a simple geometric, "Bauhaus-inspired" hair style (also called the wedge bob), which was the perfect accompaniment to the mod fashions of the "Swinging 60s." He gave Mia Farrow her short, pixie cut for her role in
Rosemary's Baby
.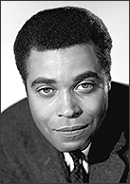 1929–Inayatullah Khan, King of the Emirate of Afghanistan, abdicates the throne after only three days.
1929–"Popeye the Sailor Man," a cartoon character created by Elzie Segar, debuts as a comic strip.
1931–Actor, James Earl Jones, is born in Arkabutla, Mississippi. He is considered one of the most respected and distinguished actors in American history. His uniquely deep voice led to him speaking for Darth Vader in Star Wars and acting as the "voice" spokesman for CNN. He appeared in the films
Dr. Strangelove, The Great White Hope, Malcolm X, Claudine, Gardens of Stone, Matewan, Field of Dreams, The Hunt for Red October, Sommersby, The Sandlot,
and
Jefferson in Paris
.
1933–Actress, Sheree North, is born Dawn Shirley Crang in Los Angeles, California. North was groomed as a possible rival to rising star and sex symbol, Marilyn Monroe. She was seen in dozens of TV shows from the 1950s through the 1980s. She appeared in the films
Living It Up, How to Be Very, Very Popular, The Best Things in Life Are Free, No Down Payment, In Love and War, The Gypsy Moths, The Trouble with Girls, Charley Varrick,
and
The Shootist
.
1933–Art Nouveau artist, Louis Comfort Tiffany, dies in New York, New York, at age 84. He is best known for his stained glass lamps. Tiffany donated his 84-room Laurelton Hall home and 60 acres, in the village of Laurel Hollow, New York, to his foundation for art students.
1934–Ventriloquist-puppeteer, Shari Lewis, is born Sonia Phyllis Hurwitz in the Bronx, New York. She introduced millions of young Baby Boomers to her characters Lamb Chop, Charlie Horse, and Hush Puppy, on her popular 1950s kid's program
The Shari Lewis Show
.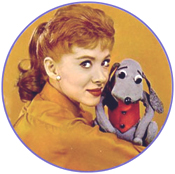 1939–Talk show host, Maury Povich, is born Maurice Richard Povich in Washington, D.C. He has hosted the infotainment series,
A Current Affair
, and his own talk show
The Maury Povich Show
. He was married to newswoman, Connie Chung.
1941–In the Franco-Thai War, French forces inflict a decisive defeat over the Royal Thai Navy.
1942–Boxer, Muhammad Ali, is born Cassius Marcellus Clay, Jr. in Louisville, Kentucky. He became the first world heavyweight boxing champion to win the title three times. He is one of the most recognized sports figures of the past 100 years, crowned "Sportsman of the Century" by
Sports Illustrated
. Clay and The Beatles enjoyed a worldwide photo op when they met in Miami, Florida, in February, 1964, just as Beatlemania was hitting America. Shortly thereafter, he became boxing champ by defeating Sonny Liston in a stunning upset. He is known for the catch phrases "I Am the Greatest," and "Fly like a butterfly and sting like a bee." He is also known for dancing around the ring, which was labeled the "Ali shuffle."
1943–Greek submarine, Papanikolis, captures the 200-ton sailing vessel, Agios Stefanos, and mans her with part of her crew.
1943–Actor, Geoffrey (Jacob) Deuel, is born in Lockport, New York. He is best known for the role of Billy the Kid in the film
Chisum
. He was cast mostly in television, appearing on the shows
Bonanza, The Monkees, The Invaders, The Mod Squad, Toma, Ironside, Mannix,
and the soap opera
The Young and the Restless
. His brother was actor, Pete Duel.
1943–Singer, Chris Montez, is born Christopher Montanez in Los Angeles, California. He had a big hit with
Let's Dance
.
1944–Allied forces launch the first of four assaults on Monte Cassino, with the intention of breaking through the Winter Line and seizing Rome, Italy: an effort that would ultimately take four months and cost 105,000 Allied casualties.
1944–Pop singer, Françoise Hardy, is born in Paris, France. Hardy sings in French, English, Italian, Spanish and German, but never had any crossover hits in America. Her early musical influences were the French chanson stars, Charles Trenet and Cora Vaucaire, as well as Anglophone singers Paul Anka, The Everly Brothers, Cliff Richard, Connie Francis, and Marty Wilde (whom she heard on the English-language radio station, Radio Luxembourg). Hardy appeared in the films
What's New Pussycat?
and
Grand Prix
.
1945–Soviet forces capture the almost completely destroyed Polish city of Warsaw.
1945–The Nazis begin the evacuation of the Auschwitz concentration camp as Soviet forces close in.
1945–Swedish diplomat, Raoul Wallenberg, is taken into Soviet custody while in Hungary. He is never seen in public again.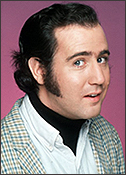 1946–The United Nations Security Council meets for the first time.
1948–The Renville Agreement between the Netherlands and Indonesia is ratified.
1948–Musician, Mick Taylor is born Michael Kevin Taylor in Welwyn Garden City, England. He was guitarist with The Rolling Stones from 1969 to 1974. He appeared on some of their classic albums, including
Let It Bleed, Sticky Fingers
and
Exile on Main Street.
He resigned from the Rolling Stones in December 1974, and has worked with numerous other artists and released several solo albums.
1949–
The Goldbergs,
the first sitcom on American television, airs for the first time.
1949–Comedian-actor, Andy Kaufman, is born in New York, New York. He was a popular and eccentric entertainer, actor, and performance artist. Pranks and elaborate ruses were major elements of his style. He is best known for the role of Latka Gravas on the TV sitcom
Taxi
. Kaufman's bad behavior and "hoax-style" comedy became so controversial, that when he announced he was dying of cancer, even those close to him had doubts about his claim. To this day, some people believe Kaufman faked his death and that he will at some point return to the spotlight, with the joke being, once again, on his audience. However, Kaufman's death certificate is on file with the Los Angeles County Department of Health Services and his official website states his death was not a hoax.
1950–The Great Brinks Robbery is pulled off by 11 men in Boston, Massachusetts. They steal more than $2 million from an armored car.
1950–The United Nations Security Council Resolution 79, relating to arms control, is adopted.
1952–Larry Fortensky, the seventh husband of actress, Elizabeth Taylor, is born in Stanton, California. In 1987, he was convicted for driving while intoxicated. Police found him in a parking lot in San Clemente, California, "very intoxicated" and in possession of marijuana. In 1988, using Teamster medical insurance from his construction job, he checked himself into the Betty Ford Center, where he met Elizabeth Taylor. Their wedding, which cost between $1.5 and $2 million, was attended by 160 people at Michael Jackson's Neverland Ranch, and was presided over by Marianne Williamson. It was a high profile event with paparazzi helicopters buzzing overhead, and a guest list that including Liza Minnelli, Eddie Murphy, Nancy Reagan Franco Zeffirelli, Arsenio Hall, Pia Zadora, George Hamilton, Merv Griffin, Quincy Jones, and Macaulay Culkin.
1954–Attorney, Robert F. Kennedy, Jr., is born in Washington, D.C. He is the son of Robert and Ethel Kennedy and a member of the Kennedy family dynasty.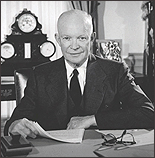 1956–Actor, David Caruso, is born in Forest Hills, Queens, New York. Caruso co-starred in the TV shows
Hill Street Blues, NYPD Blue,
and
CSI: Miami
. He appeared in the films
An Officer and a Gentleman, First Blood, Twins,
and
Mad Dog and Glory
.
1956–Rock vocalist, Paul (Antony) Young, is born in Luton, Bedfordshire, England. He hit it big with the song,
Every Time You Go Away
, which was written by Daryl Hall, of the duo Hall and Oates.
1959–Pop singer, Susanna (Lee) Hoffs, of The Bangles, is born in Los Angeles, California. The all-girl band had hits with
Manic Monday, Walk Like an Egyptian,
and
Eternal Flame
.
1961–President Dwight D. Eisenhower delivers a televised farewell address to the nation three days before leaving office, in which he warns against the accumulation of power by the "military-industrial complex" and the dangers of massive spending, especially deficit spending.
1961–Politician, Patrice Lumumba, is executed by firing squad in Elisabethville, Katanga (present-day Lubumbashi, Congo-Kinshasa), at age 35. He was the first Prime Minister of the Democratic Republic of the Congo.
1962–Actor, Jim Carrey, is born James Eugene Carrey in Newmarket, Ontario, Canada. Carrey first achieved fame with a unique slapstick comedy style, but also proved to be a dramatic actor. He appeared in the films
Once Bitten, Peggy Sue got Married, Earth Girls Are Easy, Ace Ventura: Pet Detective, The Mask, Dumb and Dumber, The Cable Guy, The Truman Show, Man on the Moon, Bruce Almighty, Eternal Sunshine of the Spotless Mind, The Number 23,
and
A Christmas Carol
.
1964–According to
New Musical Express
, The Beatles have sold seven million records in Britain.
1964–Michelle Obama, wife of Barack Obama, is born Michelle LaVaughn Robinson in Chicago, Illinois. She was the 46th First Lady of the United States.
1966–A B-52 bomber collides with a KC-135 Stratotanker over Spain, killing seven airmen and dropping three 70-kiloton nuclear bombs near the town of Palomares, and another one into the sea.
1966–Actor, Joshua (Charles) Malina, is born in New York, New York. He is best known for the role of Will Bailey on the TV series
The West Wing
. He was also cast in the TV shows
Numb3rs, Big Shots, In Plain Sight, The Big Bang Theory,
and
Scandal
. He has appeared in the films
A Few Good Men, In the Line of Fire, Malice, The American President, Bulworth,
and
Without Charlie
.

1967–An article appears in the
Daily Mail
about the "holes in our roads." The snippet gives John Lennon an idea for a lyric in his song
A Day in the Life
. The line is: "...four thousand holes in Blackburn, Lancashire."
1969–President Lyndon Johnson signed an act increasing the presidential salary from $100,000 to $200,000. The raise would begin with the next elected President.
1969–Black Panther Party members, Bunchy Carter and John Huggins, are killed during a meeting in Campbell Hall on the campus of UCLA in Los Angeles, California.
1969–Led Zeppelin's self-titled debut album is released in the U.S.
1970–
The Doors
perform the first of two nights at New York's Felt Forum. The dates are recorded for their live album
Absolutely Live
. This smaller venue within the Madison Square Garden complex allows the band a more intimate setting than the "Garden" itself would allow, similar to their Aquarius Theater shows.
1970–Soul singer, Billy Stewart, dies in a car accident in Smithfield, North Carolina, at age 32. He had a highly distinctive scat-singing style and enjoyed popularity in the 1960s. He had hits with
Sitting in the Park, Summertime,
and
Secret Love
.
1971–Super Bowl V: The Baltimore Colts beat the Dallas Cowboys, 16-13.
1971–Musician-rapper, Kid Rock, is born Robert James Ritchie in Romeo, Michigan. Kid Rock's musical style ranges from Midwest hip hop and heavy metal to country rock and rap rock. His influences include Warren Zevon, Jim Croce, Hank Williams, Johnny Cash, David Allan Coe, Bob Seeger, Run-DMC, Beastie Boys, and Lynyrd Skynyrd. In turn, he has influenced such artists and groups as Eminem, Lil Wayne, Yelawolf, Uncle Kracker, Paradime, Ty Stone, Jocaine and 75 North, Big & Rich, Jason Aldean, Colt Ford, and The Sheepdogs.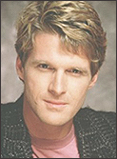 1972–A section of Memphis' Highway 51 South, that runs past "Graceland," is renamed Elvis Presley Boulevard.
1972–A single snow storm drops 77.5 inches of snow at Summit, Montana.
1974–Dean Martin's son, Dino (of Dino, Desi and Billy), is busted for possession and sale of two machine guns. He is later released on $5,000 bail.
1976–A chart topper:
I Write The Songs
by Barry Manilow. Manilow did not write the song, it was penned by Bruce Johnston of The Beach Boys.
1977–Convicted murderer, Gary Gilmore, dies from Federal execution by firing squad in Draper, Utah, at age 36. He fought for his death sentence and became the first person executed in the United States in 10 years.
1979–The USSR performs an underground nuclear test.
1980–In jail in Japan, Paul McCartney is questioned for over six hours about the marijuana that was found on him. He says that it was smuggled in for his own personal consumption and that he intended to smoke it during the concert performances. He spends his second night alone in his cell at the detention center. It is revealed that if Paul is prosecuted, he could face a prison sentence of up to seven years under Japan's stringent drug laws. Wings' 11-date concert tour is officially canceled.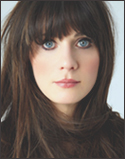 1980–Actress, Zooey Deschanel, is born in Los Angeles, California. She has appeared in the movies
Almost Famous, Elf, The Hitchhiker's Guide to the Galaxy,
and
Failure to Launch
.
1981–After eight years, President Ferdinand Marcos of the Philippines, ends his order of martial law.
1982–Temperatures across the U.S. fall to their lowest levels in over 100 years.
1983–The tallest department store in the world, Hudson's flagship store in downtown Detroit, Michigan, closes due its high cost of operation.
1983–George C. Wallace is elected Governor of Alabama for the fourth time.
1983–Actor, Doodles Weaver, dies of suicide by self-inflicted gunshot wounds in Los Angeles, at age 71. He appeared in the films
Since You Went Away, The 30 Foot Bride of Candy Rock, The Ladies Man, The Errand Boy, The Birds, Tammy and the Doctor, The Nutty Professor,
and
Macon County Line
.
1984–The U.S. Supreme Court rules that private use of home VCRs to tape TV programs for later viewing does not violate federal copyright laws.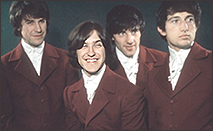 1987–The Music Box program,
Off the Wall
, reveals that a total of 70 "pornographic" photos of Paul and Linda McCartney have been stolen from the couple.
1990–The 5th Annual Rock and Roll Hall of Fame Induction Ceremony is held. This year's inductees are: (Performers) The Who, Bobby Darin, Charlie Christian, Hank Ballard, The Four Tops, The Kinks, The Platters, Simon and Garfunkel, and The Four Seasons; (Non-Performers) Gerry Goffin and Carole King, and Holland, Dozier and Holland; and (Early Influence) Louis Armstrong and Ma Rainey. The ceremony takes place at The Waldorf Astoria Hotel in New York City.
1990–Twenty cities across the southeastern half of the U.S. cite record high temperatures. Record highs include 61 degrees at Williamstown, Pennsylvania, and 85 degrees at Brownsville, Texas.
1991–Operation Desert Storm begins early in the morning, when Iraq fires eight Scud missiles into Israel in an unsuccessful bid to provoke Israeli retaliation.
1991–Olav V of Norway dies of a myocardial infarction in Holmenkollen, Oslo, Norway, at age 87. Due to his considerate, down-to-earth style, King Olav was immensely popular, resulting in the nickname Folkekongen ("The People's King").
1992–During a visit to South Korea, Japanese Prime Minister, Kiichi Miyazawa, apologizes for forcing Korean women into sexual slavery during World War II.
1994–A 6.7 earthquake hits the Los Angeles area, killing 60 people and causing $30 billion in damages. It is centered in Northridge, California. Reports of "refrigerators flying across kitchens" illustrated the strength of the quake.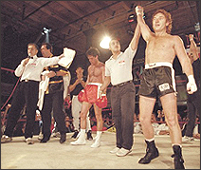 1994–In Chicago, Illinois, pop singer, Donny Osmond, engages in a charity boxing match against former "Partridge Family" star, Danny Bonaduce. Danny wins by split decision.
1995–A 7.2 earthquake destroys Kobe, Japan, killing 5,372 residents.
1996–The Czech Republic applies for membership in the European Union.
1996–The 11th Annual Rock and Roll Hall of Fame Induction Ceremony is held. This year's inductees are: (Performers) David Bowie, Gladys Knight and the Pips, Jefferson Airplane, Little Willie John, Pink Floyd, The Shirelles, and The Velvet Underground; (Non-Performer) Tom Donahue; and (Early Influence) Pete Seeger. For the first time the ceremony takes place at The Rock and Roll Hall and Museum in Cleveland, Ohio. And for the first time ever, an inductee accepted without saying a word: with his battered banjo on his back, Pete Seeger, who was inducted after a long speech by Harry Belafonte and an amusing speech by Arlo Guthrie, just took his statuette and smiled.
1996–Amber Hagerman was abducted and murdered in Arlington, Texas, at age nine. The AMBER Alert system for missing children was named in her honor.
1997–NBA bad-boy, Dennis Rodman, is given an indefinite suspension for kicking a cameraman.
1997–A Delta II carrying a GPS2R satellite explodes 13 seconds after launch, dropping 250 tons of burning rocket remains around the launch pad at Cape Canaveral Air Force Station.
1998–Matt Drudge breaks the story of the Bill Clinton-Monica Lewinsky affair on his website
The Drudge Report
.
2001–Faced with an electricity crisis, California uses rolling blackouts to cut off power to hundreds of thousands of people.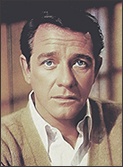 2001–Poet, Gregory Nunzio Corso, dies of prostate cancer in Minnesota at age 70. He published his first volume of verse,
The Vestal Lady on Brattle,
in 1955. Corso is considered one of only seven "original" Beat writers.
2002–Mount Nyiragongo erupts in the Democratic Republic of the Congo, destroying the homes of an estimated 400,000 people.
2003–Actor, Richard Crenna, dies of heart failure in Los Angeles, California, at age 76. Crenna got his start in television and made appearances on shows such as
Our Miss Brooks, I Love Lucy,
and
Father Knows Best
, and later starred in the sitcom
The Real McCoys
. He appeared in the films
The Sand Pebbles, Wait Until Dark, Marooned, Red Sky at Morning, First Blood,
and
Table for Five
.
2004–Film producer, Ray Stark, dies in West Hollywood, California, at age 89. His films include
The Night of the Iguana, This Property Is Condemned, Funny Girl, The Owl and the Pussycat, The Way We Were, The Goodbye Girl, The Electric Horseman, Annie,
and
Steel Magnolias
.
2005–Actress, Virginia Mayo, dies of pneumonia in Los Angeles, California, at age 84. She was one of the first stars to be awarded a star on the Hollywood Walk of Fame. She appeared in the films
The Kid from Brooklyn, The Best Years of Our Lives, The Secret Life of Walter Mitty, A Song Is Born, White Heat,
and
The Story of Mankind
.
2007–The Doomsday Clock is set to five minutes to midnight in response to North Korea nuclear testing.
2007–Humorist, Art Buchwald, dies of kidney failure in Washington, D.C., at age 82. The next day, the website of
The New York Times
posted a video obituary in which Buchwald himself declared: "Hi. I'm Art Buchwald, and I just died."
2008–British Airways Flight 38 crash lands just short of London Heathrow Airport in England with no fatalities. It is the first complete hull loss of a Boeing 777.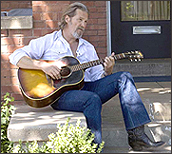 2008–Chess champion, Bobby Fischer, dies from degenerative renal failure in Reykjavík, Iceland, at age 64. Many consider him the greatest chess player of all time.
2010–Rioting begins between Muslim and Christian groups in Jos, Nigeria, resulting in at least 200 deaths.
2010–A series of strong Pacific storms begin to hit Arizona, California, Colorado, New Mexico, Nevada, and Utah, leaving behind several feet of snow in mountainous regions. Sunrise Mountain, Arizona, reported 77 inches of snow, while Mammoth Lakes, California, got 90 inches.
2010–The 67th Annual Golden Globe Awards announces its winners. Best Picture:
Avatar;
Best Actor: Jeff Bridges for
Crazy Heart;
Best Actress: Sandra Bullock for
The Blind Side;
Best Director: James Cameron for
Avatar;
Best Comedy:
The Hangover;
Best Foreign Film:
The White Ribbon
.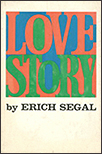 2010–Writer-screenwriter, Erich Segal, dies of a heart attack in London, England, at age 72. He wrote
Love Story
and its sequel,
Oliver's Story
. Segal had suffered from Parkinson's disease for 30 years.
2011–The talk show,
Piers Morgan Tonight
, the replacement for the long-running
Larry King Live
, debuts on CNN.
2011–Don Kirshner, manager, publisher and music executive, dies of heart failure in Boca Raton, Florida, at age 76. He helped launch the careers of Neil Diamond, Bobby Darin, Carole King, Neil Sedaka, The Monkees, and The Archies.
2012–Musician and impresario, Johnny Otis, dies of natural causes in Los Angeles, California, at age 90. A seminal influence on American R&B and rock and roll, Otis discovered Little Esther, Big Mama Thornton, Jackie Wilson, Little Willie John, Hank Ballard, and Etta James. He is commonly referred to as the "Godfather of Rhythm and Blues."
2013–Japan announces plans to build the world's largest wind farm near the crippled Fukushima Daiichi Nuclear Power Plant.
2016–A suicide bomber kills at least 13 people and injures 14 others in the Afghan city of Jalalabad.
2016–Sierra Leone imposes quarantine on hundreds of people following a recent death from the Ebola virus.
2016–Europe and the United States lift sanctions imposed on Iran regarding its nuclear program, and the Joint Comprehensive Plan of Action starts to be implemented.
2017–Antonio Tajani is elected President of the European Parliament.
2017–British American Tobacco agrees to take over the R.J. Reynolds Tobacco Company for $49.4 billion.
2017–Colo, the oldest gorilla in captivity, dies at age 60.
PHOTOS TOP TO BOTTOM: Pope Gregory XI; Benjamin Franklin; Constantin Stanislavski; Josie Bassett; Al Capone; Betty White; Eartha Kitt; James Earl Jones; Shari Lewis; Andy Kaufman; President Dwight D. Eisenhower; Led Zepplelin's first album; Dino Martin; Zooey Deschanel; The Kinks; Donny Osmond and Danny Bonaduce charity boxing match; Richard Crenna; Jeff Bridges in
Crazy Heart;
and the book
Love Story
.