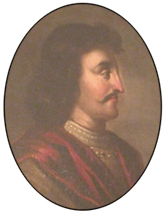 307–Jin Huidi, Chinese Emperor of the Jin Dynasty, is poisoned and succeeded by his son, Jin Huaidi.
387–Siyaj K'ak' conquers Waka. Also known as El Peru, Waka is a pre-Columbian Maya archeological site occupied during the Preclassic and Classic cultural chronology periods (roughly BC 500 to 800 AD). The site was the capital of a Maya city-state and is located near the banks of the San Pedro River in the Department of Petén of northern Guatemala.
871–Alfred the Great leads a West Saxon army to repel an invasion by Danelaw Vikings.
1107–Edgar,, King of Scotland, dies in Edinburgh, Scotland, at age 33. Unmarried and childless, he acknowledged his brother Alexander as his successor.
1198–Pope Celestine III dies in Rome, Papal States, Holy Roman Empire, at age 92.
1297–Disguised as a monk, François Grimaldi leads his men to capture the fortress protecting the Rock of Monaco, establishing his family as the rulers of Monaco.
1324–Italian explorer, Marco Polo, dies in Venice, Republic of Venice, at age 69.
1337–Giotto di Bondone, Italian painter and architect, dies in Florence, Republic of Florence, at age 70. Giotto's break with the Byzantine style is the decisive factor contributing to his legacy as the first great artist of the Italian Renaissance.
1360–Ulrich von Jungingen, German Grand Master of the Teutonic Knights, is born in Hohenfels, Baden-Württemberg, Germany. His policy of confrontation with the Grand Duchy of Lithuania and the Kingdom of Poland would spark the Polish-Lithuanian-Teutonic War and lead to disaster for his Order.
1454–The papal bull Romanus Pontifex awards the Kingdom of Portugal exclusive trade and colonization rights to all of Africa south of Cape Bojador.
1499–Louis XII, King of France, marries Anne of Brittany.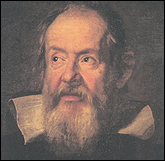 1642–Galileo Galilei, Italian physicist and astronomer, dies in Arcetri, Grand Duchy of Tuscany, Italy, at age 77.
1697–The last execution for blasphemy in Britain takes place: it was Thomas Aikenhead, a student at Edinburgh.
1735–The premiere performance of George Frideric Handel's
Ariodante,
takes place at the Royal Opera House, Covent Garden, London, England.
1746–In the Second Jacobite rising, Bonnie Prince Charlie occupies Stirling, Scotland, which is located several miles to the west of the mouth of the River Forth.
1775–John Baskerville, printer and type designer, dies at his home Easy Hill in Birmingham, England, at age 69. The typestyle (font) that bares his name will live on into the 21st century.
1790–George Washington, the first President of the United States, delivers the first State of the Union address.
1798–The 11th Amendment to the U.S. Constitution is ratified by Congress.
1800–The first soup kitchens to serve the poor are opened in London, England.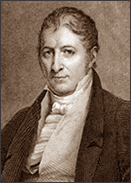 1806–Cape Colony becomes a British colony.
1811–An unsuccessful slave revolt is led by Charles Deslondes in St. Charles and St. James, Louisiana.
1815–In the Battle of New Orleans, Andrew Jackson leads American forces in victory over the British. A popular cajun style song by Johnny Horton, called The Battle of New Orleans, tells this story.
1825–Inventor of the cotton gin, Eli Whitney, dies of prostate cancer in New Haven, Connecticut, at age 59. During the course of his illness, he invented and constructed several devices to mechanically ease his pain. These devices, drawings of which are in his collected papers, were effective but never manufactured for use by others due to his heirs' reluctance to trade in "indelicate" items.
1835–The United States national debt is $0 for the first and only time in history.
1862–Publisher, Frank Nelson Doubleday, is born in Brooklyn, New York. He founded the Doubleday Publishing Company. He spent many working vacations in England exploring authors and publishers for U.S. editions. His personal friends included James Barrie, Andrew Carnegie, Alfred Harcourt, Edward Mandell House, Rudyard Kipling, T.E. Lawrence, Christopher Morley, and Mark Twain.
1863–The Second Battle of Springfield takes place during the American Civil War.
1864–Prince Albert Victor, Duke of Clarence and Avondale, is born in Frogmore, Windsor, Berkshire, England. He was the eldest son of Albert Edward, Prince of Wales (later King Edward VII), and the grandson of the reigning British monarch, Queen Victoria. From the time of his birth, he was second in the line of succession to the British throne, but he died before he could become King.
1867–African American men are granted the right to vote in Washington, D.C.
1873–Elena of Montenegro, Queen of Italy (1900-1946), is born in Cetinje, Montenegro.
1877–Crazy Horse and his warriors fight their last battle against the U.S. Cavalry at Wolf Mountain, Montana Territory.
1880–Emperor Norton dies after collapsing on a street corner in San Francisco, California, at age 61. The self-proclaimed "Imperial Majesty Emperor Norton I," was a celebrated citizen of San Francisco, who proclaimed himself "Emperor of these United States" in 1859. Though some considered him insane, or at the very least, eccentric, the citizens of San Francisco celebrated his regal presence and his proclamations. At his funeral, nearly 30,000 people filled the streets to pay homage.
1881–Airplane manufacturer, William T. Piper, is born in Knapps Creek, New York. He was founder and the first President of Piper Aircraft Corporation from 1929 to 1970.
1882–Publisher, Frank Doubleday, is born in Brooklyn, New York. He started working for Charles Scribner's & Sons at the age of 15, and became editor of their magazine. Then in 1897, he joined with Samuel S. McClure to found his own house. He published Joseph Conrad, Selma Lagerlöf, Sinclair Lewis, and many other great writers.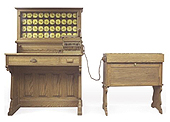 1889–The tabulating machine is patented by Dr. Herman Hollerith.
1896–Psychic, Arthur Ford, is born in Titusville, Florida. He was a spiritual medium, clairaudient, and founder of the Spiritual Frontiers Fellowship.
1896–French poet, Paul Verlaine, dies in Paris, France, at age 51. He was associated with the Symbolists poets and with Rimbaud, Stéphane Mallarmé, and Charles Baudelaire. Verlaine's last years saw his descent into drug addiction, alcoholism, and poverty. He lived in slums and public hospitals, and spent his days drinking absinthe in Paris cafes.
1904–The Blackstone Library is dedicated in Chicago, Illinois, marking the beginning of the Chicago Public Library system.
1906–A landslide in Haverstraw, New York, caused by the excavation of clay along the Hudson River, kills 20 people.
1909–Educator, Evelyn Wood, is born in Logan, Utah. She is widely known for coining the phrase "speed reading" and for creating a system to increase a reader's speed (over the average reading rate of 250 to 300 words a minute) by a factor of two to five times, while increasing retention. The system was taught in seminars as Evelyn Wood Speed Reading Dynamics, a business Wood co-founded with her husband, Doug Wood, which ultimately had over 150 outlets across America.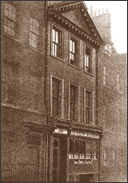 1911–Burlesque entertainer, Gypsy Rose Lee, is born Rose Louise Hovick in Seattle, Washington. Gypsy's memoirs, titled
Gypsy,
were published in 1957, and were taken as inspirational material for the Jule Styne, Stephen Sondheim, and Arthur Laurents musical
Gypsy: A Musical Fable
. It later became the film
Gypsy
. Her sister was actress, June Havoc.
1912–The African National Congress is founded.
1912–Actor, José Ferrer, is born José Vicente Ferrer de Otero y Cintrón in San Juan, Puerto Rico. Ferrer is best-remembered for his performance in the title role of Cyrano de Bergerac, which he first played on Broadway in 1946, and later on film in 1950. He appeared in the films
Moulin Rouge, The Caine Mutiny, The High Cost of Loving, Lawrence of Arabia,
and
Ship of Fools
. He was married to singer, Rosemary Clooney, and their son is actor, Miguel Ferrer. Actor, George Clooney, is his nephew.
1913–In London, England, Harold Munro opens the doors of the Poetry Bookshop, through which will pass such notables as Robert Frost and Ezra Pound, who will meet here for the first time.
1918–President Woodrow Wilson outlines his "Fourteen Points for Peace" after World War I.
1918–Mississippi is the first state in the U.S. to ratify the 18th Amendment to the Constitution. It is the law enforcing prohibition.
1920–The steel strike of 1919 ends in a complete failure for the Amalgamated Association of Iron, Steel and Tin Workers labor union.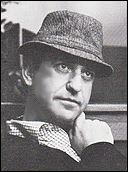 1923–Comedian, Larry Storch, is born Lawrence Samuel Storch, in New York, New York. He had a regular role on the TV sitcom
F Troop
. He appeared in the movies
40 Pounds of Trouble, Sex and the Single Girl, The Great Race,
and
That Funny Feeling
.
1924–Actor, Ron Moody, is born Ronald Moodnick in Tottenham, Middlesex, England. He is best known for the role of Fagin in the film
Oliver!
He appeared in the films
Summer Holiday, The Mouse on the Moon, Ladies Who Do, Murder Most Foul, David Copperfield, Legend of the Werewolf,
and
A Kid in King Arthur's Court.
1926–Crown Prince Nguyen Phuc Vinh Thuy ascends the throne, as the last monarch of Vietnam.
1926–TV comedian, Soupy Sales, is born Milton Supman in Franklinton, North Carolina. He starred in a popular daytime children's show
Lunch with Soupy Sales
. He was known for taking a pie in the face at the end of his comedy sketches. He appeared in the films
Critic's Choice
and
Birds Do It
.
1928–Luther (Monroe) Perkins, guitarist for The Tennessee Three, is born in Como, Mississippi. The Tennessee Three was the backup band for singer, Johnny Cash. Perkins was an iconic figure in what would become known as rockabilly music. His creatively simple, sparsely embellished, rhythmic use of Fender Esquire, Jazzmaster and Jaguar guitars is credited for creating Cash's signature "boom-chicka-boom" style.
1931–Rock promoter, Bill Graham, is born Wulf Wolodia Grajonca in Berlin, Germany. He fled from Germany and, in 1941, from France, to escape the Holocaust. At age 10, he settled in a foster home in the Bronx, New York. In the early 1960s, he moved to San Francisco, California. Graham made famous the Fillmore and Winterland venues: these turned out to be a proving ground for rock bands and acts of the San Francisco Bay area including the Grateful Dead, Jefferson Airplane, and Big Brother & the Holding Company (with Janis Joplin). He also opened the Fillmore East in New York.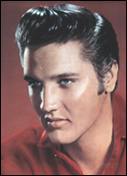 1933–Fashion designer, Nolan Miller, is born Nolan Bertrandoff Miller in Burkburnett, Texas. He is best known as a costume designer for television shows such as
Honey West, Charlie's Angels, Hart to Hart, Hotel, The Love Boat,
and
Dynasty
.
1934–British actor, Roy (Mitchell) Kinnear, is born in Wigan, Lancashire, England. He was regularly seen on British TV in shows such as
That Was The Week That Was
and
Man About the House
. He appeared in the films
Help!, A Funny Thing Happened on the Way to the Forum, How I Won the War, The Bed-Sitting Room,
and
Willy Wonka & the Chocolate Factory
.
1935–"The King" of rock 'n' roll, Elvis Aron Presley, is born in Tupelo, Mississippi, in a shotgun house built by his father, Vernon Presley. Elvis is one of a pair of twins, and his brother, Jessie Garon, is stillborn 35 minutes before him. As a singer, musician, and actor, Elvis is regarded as one of the most significant cultural icons of the 20th century.
Billboard
ranks him as the "top pop recording artist of all time" with 17 #1 hits.
1937–Singer, Shirley Bassey, is born in Tiger Bay, Wales. She sang the theme song to the film,
Goldfinger
.
1938–TV personality, Bob Eubanks, is born Robert Leland Eubanks in Flint, Michigan. He is best known for hosting the game show
The Newlywed Game
on ABC-TV, which was ranked as one of the top three daytime game shows for five consecutive years, between 1968 and 1973.
1940–Britain's first World War II rationing begins with limits on bacon, butter, and sugar.
1940–Country-gospel singer, Cristy Lane, is born Eleanor Johnston in Peoria, Illinois. She is best known for her big hit
One Day at a Time
.

1940–Television and radio personality, Jimmy O'Neill, who hosted the 1960s pop music show,
Shindig!,
is born James Franklin O'Neill in Enid, Oklahoma. O'Neill was also the owner of Pandora's Box, an influential Sunset Strip music venue in West Hollywood, California, that was the center of the 1966 Sunset Strip curfew riots.
1941–Monty Python troupe member, Graham Chapman, is born in Leicester, England. He appeared in the films
The Magic Christian, Monty Python and the Holy Grail, Monty Python's Life of Brian, Monty Python's The Meaning of Life,
and
Yellowbeard
.
1941–Doo-wop singer, Anthony Gourdine, of Little Anthony and The Imperials, is born. The group had hits with
Tears on My Pillow, Shimmy, Shimmy, Ko-Ko-Bop, I'm on the Outside (Looking In), Goin' Out Of My Head,
and
Hurt So Bad
.
1942–Physicist, Stephen (William) Hawking, is born in Oxford, England. He was the first to set forth a cosmology explained by a union of the general theory of relativity and quantum mechanics. Hawking has achieved success with works of popular science discussing his own theories and cosmology in general, such as his book,
A Brief History of Time
, which stayed on the British
Sunday Times
best-seller list for 237 weeks. Hawking has a motor neuron disease related to amyotrophic lateral sclerosis (ALS), a condition that has progressed over the years. He is almost entirely paralyzed and communicates through a speech generating device.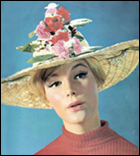 1942–Actress, Yvette (Carmen) Mimieux, is born in Los Angeles, California. She appeared in the films
The Time Machine, Where the Boys Are, Light in the Piazza, Toys in the Attic, Looking for Love, Joy in the Morning,
and
The Picasso Summer
.
1945–In World War II, Philippine Commonwealth troops, under the Philippine Commonwealth Army units, enter the province of Ilocos Sur in Northern Luzon, to attack Japanese Imperial forces.
1945–Terry Sylvester, of The Swinging Blue Jeans and The Hollies, is born Allerton, Liverpool, Lancashire, England.
1946–Robby Krieger, of The Doors, is born Robert Alan Krieger in Los Angeles, California. He wrote or co-wrote many of the band's songs, including
Light My Fire, Love Me Two Times, Touch Me,
and
Love Her Madly
.
1946–Occultist and author, Dion Fortune, dies of leukemia in Middlesex, England, at age 55. She was a prolific writer of the supernatural and the occult in both novels and non-fiction works. Her books include
The Cosmic Doctrine
and
Psychic Self-Defense
.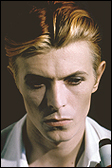 1947–Singer, David Bowie, is born David Robert Jones in Brixton, London, England. A major figure in the world of popular music for over five decades, he is recognized as an innovator, particularly for his work in the 1970s. His hits include
I Dig Everything, Space Oddity, Changes, The Jean Genie, Time, Rebel Rebel, Young Americans, Fame, Fashion, Let's Dance, Modern Love,
and
This Is Not America
. He appeared in the films
The Man Who Fell to Earth, Just a Gigolo, The Hunger, Merry Christmas, Mr. Lawrence, Into the Night, Absolute Beginners, The Last Temptation of Christ, The Linguini Incident, Twin Peaks: Fire Walk with Me, Gunslinger's Revenge, Everybody Loves Sunshine,
and
The Prestige
. Bowie also had the title role in the Broadway theatre production of
The Elephant Man
. He was married to Mary Angela Barnett (Angie Bowie), and supermodel, Iman.
1956–Five American missionaries are killed by the Huaorani of Ecuador shortly after making contact with them.
1956–A chart topper:
Don't Be Cruel
by Elvis Presley.
1957–On his 22nd birthday, Elvis Presley takes the U.S. Army pre-induction exam in Memphis, Tennessee, and passes. John Lennon would later comment on the day of his former idol's death, "Elvis died when he went into the Army."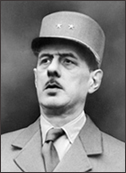 1959–Charles de Gaulle is inaugurated as President of France.
1961–A referendum in France supports Charles de Gaulle's policies in Algeria.
1962–The Harmelen train disaster kills 93 people in the Netherlands.
1962–Golfer, Jack Nicklaus, makes his first pro appearance at age 21.
1963–Leonardo da Vinci's "Mona Lisa" is exhibited in America for the first time, at the National Gallery of Art in Washington, D.C.
1964–President Lyndon Johnson declares a "War on Poverty" in the U.S.
1965–The Beatles put on two performances of "Another Beatles Christmas Show" at the Hammersmith Odeon in London, England.
1966–Georges Pompidou is appointed President of France.
1966–The final episode of
Shindig!
featuring The Kinks and The Who is broadcast on ABC-TV. The show had premiered in September 1964, and from 1965 had aired twice weekly, on Thursday and Saturday evenings. The Beatles appeared on the show in 1965, although their segment was filmed in England.
1967–Singer-songwriter, R. Kelly, is born Robert Sylvester Kelly in Chicago, Illinois. Referred to as "King of R&B," Kelly began performing during the late 1980s, and debuted in 1992, with the group Public Announcement. In 1993, Kelly went solo. One of his most successful singles was
I Believe I Can Fly
.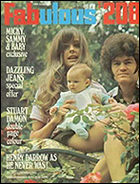 1969–Actress, Ami Dolenz, is born in Burbank, California. She is the daughter of actor, Micky Dolenz, and model, Samantha Juste Dolenz.
1971–Bowing to international pressure, President Zulfikar Ali Bhutto of Pakistan releases Bengali leader, Sheikh Mujibur Rahman, from prison. Rahman had been arrested after declaring the independence of Bangladesh.
1972–Kenneth Patchen, poet, novelist, painter, and graphic designer, dies in Palo Alto, California, at age 60. He had a major influence over the San Francisco Renaissance and the Beat Generation.
1973–Soviet space mission Luna 21 is launched.
1973–The trial of seven men accused of illegal entry into the Democratic Party headquarters at Watergate begins.
1973–A severe ice storm hits Atlanta, Georgia, paralyzing the city. Damage from the storm was estimated at $25 million.
1974–Gold hits a record high of $126.50 an ounce, while silver hits a record high of $3.40 an ounce.
1974–On the day of his 39th birthday, "Elvis Presley Day" is declared in both the city and county of Memphis, Tennessee, followed by a parade down Elvis Presley Boulevard.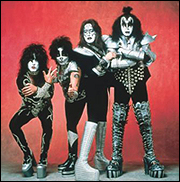 1974–Neil Bogart signs hard rockers, KISS, to his Casablanca label, after seeing only one of their New York shows.
1975–Ella T. Grasso becomes Governor of Connecticut, the first woman elected to serve as a Governor in the United States.
1976–Zhou Enlai, first Premier of the People's Republic of China, dies of bladder cancer in Beijing, China, at age 77.
1977–Within 37 minutes, three bombs explode in Moscow, Russia, killing seven people.
1979–The tanker Betelgeuse explodes in Bantry Bay, Ireland.
1979–The game show
Password Plus
debuts on NBC-TV.
1979–Singer-songwriter, Sara Carter, of the Carter Family, dies in Lodi, California, at age 80. Remembered mostly for her deep, distinctive, mature singing voice, she was the lead singer on most of the recordings of the historic Carter Family act in the 1920s and 1930s.
1981–A local farmer in Trans-en-Provence, France, reports a UFO sighting claimed to be "the most completely and carefully documented sighting of all time."
1982–In the breakup of the Bell System, AT&T agrees to divest itself of 22 subdivisions.
1982–The Johnny Cash Parkway opens in Hendersonville, Tennessee.
1982–Actress, Gaby Hoffmann, is born Gabriella Mary Hoffmann in New York, New York. She appeared in the films
Field of Dreams, This Is My Life, Sleepless in Seattle, The Man Without a Face,
and
Now and Then
. Her mother is actress, Viva, who appeared in various Andy Warhol films. Her father was soap opera actor, Anthony Herrera. Gaby's birth is documented in Brigid Berlin's book
The Andy Warhol Diaries
.
1983–Kim Jong-un, third Supreme Leader of North Korea, is born in Pyongyang, Democratic People's Republic of Korea. He is the son of Kim Jong-il and the grandson of Kim Il-sung.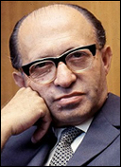 1989–The Soviet Union promises to eliminate its stockpiles of chemical weapons.
1989–The Japanese Heisei period begins. The previous period was the Showa, from 1926 to 1989.
1989–British Midland Flight 92, a Boeing 737-400, crashes into the M1 motorway, killing 47 of the 126 people on board.
1990–British comic actor, Terry-Thomas, dies of Parkinson's disease in Godalming, Surrey, England, at age 78. He appeared in the films
It's a Mad, Mad, Mad, Mad World
and
How to Murder Your Wife
.
1991–Steve Clark, of Def Leppard, dies from an overdose of codeine in London, England, at age 30.
1992–While on a trip to Japan, President George H.W. Bush becomes ill and vomits in the lap of Japanese Prime Minister, Miyazawa Kiichi.
1992–Israeli Prime Minister, Menachim Begin, dies of a heart attack at age 78.
1993–In honor of his birthday, the Elvis Presley commemorative postage stamp goes on sale.
1994–Russian cosmonaut, Valeri Polyakov, leaves for the Mir space station on Soyuz TM-18. He would stay there until March 22, 1995, for a record 437 days in space.
1994–Actor, Pat Buttram, dies of renal failure in Los Angeles, California, at age 78. He is best known for playing the sidekick of Gene Autry, and for the role of Mr. Haney in the TV series
Green Acres
.
1995–Mike Schmidt is elected to the Baseball Hall of Fame.
1996–For first time in 25 years, no one is elected to the Baseball Hall of Fame.
1996–A Los Angeles court found Robert Hoskins guilty of five counts of stalking, assault, and making terrorist threats to pop star, Madonna. Hoskins had scaled the walls of the singer's estate twice, and had threatened to slash her throat.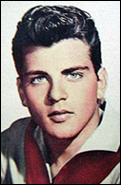 1996–An Antonov An-32 cargo aircraft crashes into a crowded market in Kinshasa, Zaire, killing up to 237 people on the ground. The aircraft's crew of six survive the crash.
1996–Francois Mitterrand, President of France (1981-1995), dies of cancer at age 79.
1998–Ramzi Ahmed Yousef, mastermind of the 1993 World Trade Center bombing, is sentenced to life in prison.
2001–Karen Jane McNeil, who believed that rocker, Axl Rose, communicated with her via telepathy, is arrested for stalking the Guns n' Roses singer for a second time after she is spotted hanging around outside his home.
2002–President George W. Bush signs the No Child Left Behind Act.
2002–Fifties teen idol, Fabian (Forte), is awarded a star on the Hollywood Walk of Fame.
2002–Dave Thomas, founder of the Wendy's fast-food restaurant chain, dies of cancer in Fort Lauderdale, Florida, at age 69.
2003–Turkish Airlines Flight 634 crashes near Diyarbakar Airport, Turkey, killing the entire crew and 70 of 75 passengers.
2003–US Airways Express Flight 5481 crashes at Charlotte-Douglas Airport, in Charlotte, North Carolina, killing all 21 people on board.
2004–The estate of George Harrison files a $10 million legal action against Dr. Gilbert Lederman, of Staten Island University Hospital, claiming that he forced the former Beatle to sign souvenirs while he was extremely ill and under treatment for terminal cancer.
2004–The RMS Queen Mary 2, the largest passenger ship ever built, is christened by her namesake's granddaughter, Queen Elizabeth II.
2005–The nuclear submarine USS San Francisco collides at full speed with an undersea mountain south of Guam. One man is killed, but the sub surfaces and is repaired.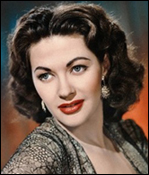 2007–A Moroccan man, convicted of aiding three of the four pilots who committed the 9/11 attacks in New York in 2001, is sentenced by a German court to the maximum 15 years in prison.
2007–Actress, Yvonne De Carlo, dies of heart failure in Woodland Hills, California, at age 84. She starred as Lily Munster in the TV series
The Munsters
. She appeared in the films
Road to Morocco, For Whom the Bell Tolls, Kismet, Criss Cross, The Desert Hawk, Hurrican Smith, The Ten Commandments,
and
Munster, Go Home!
2009–A 6.1 earthquake in northern Costa Rica kills 15 people and injures 32 others.
2010–Gunmen from an offshoot the Front for the Liberation of the Enclave of Cabinda attack a bus carrying the Togo national football team on its way to the 2010 Africa Cup of Nations. Three people are killed.
2010–Animator, Art Clokey, dies in his sleep in Los Osos, California, at age 88. He was a pioneer in the popularization of stop motion clay animation, best known as the creator of Gumby. Clokey and his wife, Ruth, came up with the clay character, Gumby, and his horse, Pokey, who first appeared on
The Howdy Doody Show,
and later their own series
The Adventures of Gumby
. Clokey's second most famous production is that of
Davey and Goliath:
the series was funded by the Lutheran Church in America.
2011–The attempted assassination of Arizona Representative, Gabrielle Giffords, and a subsequent shooting in Casas Adobes, Arizona, at a Safeway grocery store, kills six people and wounds 13 others (including Giffords). Jared Lee Loughner will be arrested for the crimes.
2015–An acetate recording of the ballad,
My Happiness,
the first song Elvis Presley ever recorded, sells at auction in Memphis, Tennessee, for $300,000. The acetate is in original condition and the record is playable. An undisclosed Internet buyer places the winning bid at Graceland, the museum and tourist attraction that was Presley's former home. The auction is held on what would have been the late singer's 80th birthday. Presley recorded the song in 1953 at Sun Records, the Memphis studio operated by Sam Phillips. Elvis, then 18, paid $4 for the recording. Presley's family did not have a record player so he went to the home of his friend, Ed Leek, to listen to it. Presley then left the record at Leek's house and Leek kept the record in a safe for six decades. After Leek and his wife died, their niece, Lorisa Hilburn, inherited it. Hilburn, of Rockledge, Florida, contacted Graceland, and it was offered for auction.

2015–Gospel singer, Andrae Crouch, dies of a heart attack in Northridge, California, at age 72. Referred to as "the father of modern gospel music" by contemporary Christian and gospel music professionals, Crouch was known for his compositions
The Blood Will Never Lose Its Power, My Tribute (To God Be the Glory),
and
Soon and Very Soon
.
2016–The Mexican Navy recaptures escaped drug lord, Joaquín Guzmán (also known as "El Chapo"), in Los Mochis, Sinaloa.
2016–A gunman, stating to have sworn allegiance to ISIS, shoots and seriously wounds a Philadelphia police officer: the attacker is quickly apprehended and arrested.
2016–Three people are unaccounted for and at least 135 structures are destroyed, including the historic Yarloop Workshops, following a bushfire in the small Western Australian town of Yarloop.
2017–The 74th Annual Golden Globe Awards announces its winners. Best Picture:
Moonlight;
Best Actor: Casey Affleck for
Manchester by the Sea;
Best Actress: Isabelle Huppert for
Elle;
Best Director: Damien Chazelle for
La La Land;
Best Musical or Comedy:
La La Land;
Best Foreign Film:
Elle
(France). The Cecil B. DeMille Lifetime Achievement Award goes to Meryl Streep.
2017–In a deliberate attack, a truck rams into a group of Israeli soldiers in Jerusalem, killing four people and wounding 21 others.
2017–A car bomb explodes in a vegetable market in eastern Baghdad, Iraq, killing at least 12 people and injuring 50 others.
2017–Akbar Hashemi Rafsanjani, former President of Iran, dies of a heart attack in Tehran, Iran, at age 82.
PHOTOS TOP TO BOTTOM: Edgar, King of Scotland; Galileo Galilei; Eli Whitney; Crazy Horse; tabulating machine; Poetry Bookshop; Soupy Sales, Elvis Presley; Little Anthony and the Imperials album; Yvette Mimieux; David Bowie; Charles de Gaulle;
Fabulous
magazine cover with Micky, Samatha, and Ami Dolenz; KISS, Menachim Begin; Fabian; Yvonne De Carlo; and Andrae Crouch.