393–Roman Emperor Theodosius I proclaims his eight-year-old son, Honorius, co-Emperor.
599–Emperor Tai Zong of the Tang Dynasty is born Li Shimin at Qingshan Palace in Wugong, China. He played a pivotal role in defeating several of the dynasty's most dangerous opponents and solidifying its rule over China. Tai Zong is considered to be one of the greatest emperors in China's history and his reign is regarded as the exemplary model against which all future emperors have been measured.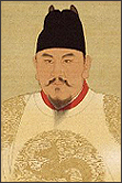 638–Beginning of the Islamic calendar.
971–Using crossbows, Song dynasty troops defeat a war elephant corps of the Southern Han at Shao.
1002–Otto III, Holy Roman Emperor, dies of a sudden fever in Civita Castellana, Holy Roman Empire, at age 21.
1252–Isabella, Queen of Armenia, dies in Ked, Rajasthan, at age 68.
1264–In the conflict between King Henry III of England and his rebellious barons, led by Simon de Montfort, King Louis IX of France issues the Mise of Amiens, a one-sided decision in favor of Henry, which later leads to the Second Barons' War.
1368–Zhu Yuanzhang ascends to the throne of China as the Hongwu Emperor, initiating Ming Dynasty rule over China that would last for three centuries.
1516–Ferdinand II of Aragon dies in Madrigalejo, Extremadura, Kingdom of Castile and León, at age 63. Ferdinand is best known for his role in inaugurating the discovery of the New World, since he and Queen Isabella sponsored the first voyage of Christopher Columbus in 1492.
1546–Having published nothing for 11 years, François Rabelais publishes the
Tiers Livre,
his sequel to
Gargantua and Pantagruel
.
1556–The deadliest earthquake in history kills 830,000 in Shaanxi Province, China. More than 97 counties in nine provinces were affected by the 520-mile-wide tremors. In the city of Huaxian, every building was demolished. In some areas, crevices of more than 60 feet deep opened.
1567–Jiajing, Emperor of China, dies due to a mercury overdose (believing it to be the Elixir of Life), at age 59. He had ruled for 45 years, the second longest reign in the Ming dynasty.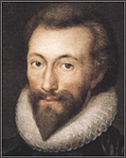 1570–James Stewart, 1st Earl of Moray and regent for the infant King James VI of Scotland, is assassinated by firearm. It is the first recorded instance of that type of murder.
1571–Queen Elizabeth I opens the Royal Exchange in London, England.
1579–The Union of Utrecht forms a Protestant republic in the Netherlands.
1605–English poet, John Donne, (who came from a Roman Catholic family, but later converted to Anglicanism) is ordained as a priest of the Church of England. Due to the fact that in his earlier life he had won an infamous reputation as "Jack Donne the Rake" (and had written some of the most famous erotic poems in the canon), his conversion and ordination smacked of opportunism to some. Despite his reputation, Donne would however, rise in the ranks of ecclesiastical hierarchy to become Dean of St. Paul's Cathedral and preacher to both James I and Charles I. Ernest Hemingway was moved sufficiently by his work to name his 1940 novel,
For Whom The Bell Tolls
, after a piece by Donne, which very likely contributed to the poet's reputation as one of the most morose of writers.
1656–Blaise Pascal publishes the first of his
Lettres provinciales
.
1688–Ulrika Eleonora, Queen of Sweden, is born at Stockholm Palace in Sweden. She abdicated the throne in 1720, in favor of her husband, Landgrave Frederick I of Hesse-Kassel.
1719–The Principality of Liechtenstein is created within the Holy Roman Empire.
1730–Merchant, Joseph Hewes, signer of the Declaration of Independence, is born.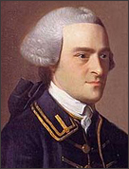 1737–John Hancock, the first man to sign the Declaration of Independence, is born in Braintree (now Quincy), Province of Massachusetts Bay. Because he was the first to sign, his name is larger than all the others. According to his own words, he wrote his signature large so that King George would be able to read it without his glasses. It also is the origin of the saying "put your John Hankcock right here." Hancock had been the money behind the first insurgencies led by Sam Adams, and as such, was one of the first and biggest targets of the British. He served as President of the Second Continental Congress. Before the American Revolution, Hancock was one of the wealthiest men in the 13 Colonies, having inherited a profitable mercantile business from his uncle.
1783–French novelist, Stendhal, is born Marie-Henri Beyle in Grenoble, France. He went to Paris when he was 16, hoping to become a playwright, but ended up with an appointment in the French military, obtained for him by a wealthy relative. The military took him to Italy, and a few years later, to Germany. He witnessed the burning of Moscow and the French retreat from Russia in 1812. After the fall of Napoleon's empire, he settled in Milan, where he wrote travel books and adopted the pseudonym Stendhal. He left Milan in 1821, to settle again in Paris, where he wrote the first of his two masterpieces, the novel
Le Rouge et le Noir (The Red and The Black)
, and then later,
La Chartreuse de Parme (The Chaterhouse of Parma)
.
1789–Georgetown College, the first Catholic university in the United States, is founded in Georgetown, Maryland (present-day Washington, D.C.).
1795–After an extraordinary charge across the frozen Zuiderzee, the French cavalry captures 14 Dutch ships and 850 guns.
1803–Irish brewer, Arthur Guinness, dies in Mountjoy Square, Dublin, Ireland, at age 78. Guinness's florid signature is still copied on every label of bottled Guinness beer.
1806–William Pitt the Younger, Prime Minister of the United Kingdom, dies from peptic ulceration of his stomach in London, England, at age 46.
1812–A 7.8 earthquake shakes New Madrid, Missouri. It could be felt all the way to the White House.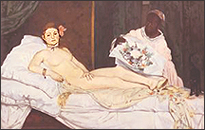 1813–Merchant, George Clymer, signer of the Declaration of Independence, dies in Morrisville, Pennsylvania, at age 73. He was one of the first patriots to advocate complete independence from Britain.
1832–French painter, Éduoard Manet, is born in Paris, France. Throughout most of his lifetime, his paintings received a hostile reception from the artistic establishment. His paintings "Le déjeuner sur l'herbe" and "Olympia" (a portrait of a reclining nude), shocked conservative audiences, not only with their so-called indecent subject matter, but also with their radical use of color and tone. These very things endeared Manet to the younger generation of painters, including Monet and Renoir, who were part of a new movement which would become known as Impressionism.
1845–The U.S. Congress declares that all national elections will be held on the Tuesday following the first Monday in November.
1846–Slavery is abolished in Tunisia.
1849–Elizabeth Blackwell is awarded her M.D. by the Geneva Medical College of Geneva, New York, becoming America's first female doctor.
1855–The first bridge over the Mississippi River opens in what is now Minneapolis, Minnesota.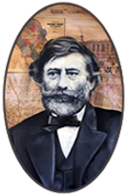 1855–The Wairarapa earthquake and tsunami kills nine people in New Zealand.
1861–Agoston Haraszthy is the first vintner in Sonoma Valley, the heart of Northern California's wine country.
1870–In Montana, U.S. Cavalrymen kill 173 Native Americans, mostly women and children, in what becomes known as the Marias Massacre.
1879–In the Anglo-Zulu War, the Battle of Rorke's Drift ends.
1890–Cordelia (Hornaday) Knott is born. She and her husband, Walter, founded Knott's Berry Farm in Anaheim, California.
1897–Elva Zona Heaster is found dead in Greenbrier County, West Virginia. The resulting murder trial of her husband is perhaps the only case in United States history where the alleged testimony of a ghost helped secure a conviction.
1898–Actor, Randolph Scott, is born in Orange County, Virginia. His most enduring image is that of the tall-in-the-saddle Western hero. Out of his more than 100 film appearances, more than 60 were in Westerns. His films include
The Last of the Mohicans, Go West, Young Man, Jesse James, My Favorite Wife, Belle Starr, Follow the Boys, Colt .45, Santa Fe, The Tall T, Ride Lonesome,
and
Ride the High Country
.
1899–The Malolos Constitution is inaugurated, establishing the First Philippine Republic. Emilio Aguinaldo is sworn in as President.
1900–During the Second Boer War, the Battle of Spion Kop, between the forces of the South African Republic and the Orange Free State and British forces, ends in a British defeat.
1904–The Norwegian coastal town Alesund is devastated by fire, killing on person and leaving 10,000 people homeless. Kaiser Wilhelm II funds the rebuilding of the town in Jugendstil style.
1907–Charles Curtis becomes the first U.S. Senator of Native-American Ancestry. He will serve as senator of Kansas until 1929 (taking a two-year hiatus from 1913-1915), when he will resign to become Vice President of the United States.
1907–Actor, Dan Duryea, is born in White Plains, New York. Known mostly for playing the villian, he was quite different from the unsavory characters he often portrayed. He worked on stage, in film, and in television. His films include
The Little Foxes, Ball of Fire, The Pride of the Yankees, Criss Cross, Winchester '73, Battle Hymn,
and
Going My Way
.
1909–The RMS Republic, a passenger ship of the White Star Line, becomes the first ship to use the CQD distress signal after colliding with another ship, the SS Florida, off the Massachusetts coastline. Six people are killed and the Republic sinks the next day.
1910–Gypsy jazz guitarist, Django Reinhardt, is born Jean Baptiste Reinhardt in Liberchies, Belgium. Having badly burned his third and fourth fingers of his left hand in a house fire at age 18, doctors suggested he play the guitar to keep his fingers flexible, giving him his two fingered guitar style. He is best remembered for his large body of work with violinist Stephan Grappelli.
1912–The International Opium Convention is signed at The Hague.
1913–Businessman, Wally Parks, is born Wallace Gordon Parks in Goltry, Oklahoma. He founded the National Hot Rod Association (NHRA). He was instrumental in establishing drag racing as a legitimate amateur and professional motorsport. Parks was co-founder and the first editor of the
Hot Rod
magazine and was instrumental in the founding of
Motor Trend
magazine in the late 1940s.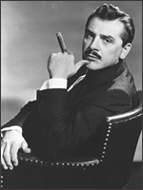 1919–Comedian, Ernie Kovacs, is born Ernest Edward Kovacs in Trenton, New Jersey. Kovacs' television programs include
Three to Get Ready, It's Time for Ernie, Ernie in Kovacsland,
and
The Ernie Kovacs Show
. Kovacs' uninhibited, often ad-libbed, and visually experimental comedic style came to influence numerous future television comedy programs. Many iconic and diverse shows have a touch of Kovacs, such as
Rowan and Martin's Laugh-In, Saturday Night Live,
and
Captain Kangaroo
. And many TV hosts, including David Letterman, Conan O'Brien, and Craig Ferguson, have given a nod of respect to Kovacs. He was married to actress, Edie Adams.
1920–The Netherlands refuses to surrender the exiled Kaiser Wilhelm II of Germany to the Allies.
1920–Toymaker, Walter Frederick Morrison, is born in Richfield, Utah. He invented the Frisbee.
1921–American soldier, Chester Nez, is born in Chi Chil Tah, New Mexico. He was a veteran of World War II and one of the original Navajo code talkers who served in the U.S. Marine Corps. He was assigned to the 382nd Infantry Regiment at Camp Pendleton in California, where he and 28 other Navajo were tasked with creating a code for communications during the war. The Navajo language was chosen because its syntax and tonal qualities were nearly impossible for a non-Navajo to learn, and it had no written form. In 2001, Nez was one of the five living code talkers who received the Congressional Gold Medal from President George W. Bush.
1925–Orchestra leader and arranger, Marty Paich, is born in Oakland, California. In a career which spanned half a century, he worked with artists such as Frank Sinatra, Barbra Streisand, Sarah Vaughan, Stan Kenton, Ella Fitzgerald, Mel Tormé, Ray Charles, Johnny Rivers, Aretha Franklin, Linda Ronstadt, Al Hirt, Jack Jones, Neil Diamond, Stan Getz, Art Pepper, Michael Jackson, and Sammy Davis, Jr.

1928–French film star, Jeanne Moreau, is born in Paris, France. She is best known for her role in the film
Jules et Jim (Jules and Jim)
. Her films include
The Four Hundred Blows, The Trial, Diary of a Chambermaid, The Yellow Rolls-Royce,
and
The Last Tycoon
. She was married twice, once to American film director, William Friedkin, but she had relationships with directors Tony Richardson, Louis Malle, and François Truffaut, fashion designer, Pierre Cardin, and jazz trumpeter, Miles Davis.
1930–Poet and playwright, Derek Alton Walcott, is born in Castries, Saint Lucia. He received the 1992 Nobel Prize in Literature. The Nobel committee described Walcott's work as "a poetic oeuvre of great luminosity, sustained by a historical vision, the outcome of a multicultural commitment."
1931–Ballerina and choreographer, Anna Pavlova, dies of pleurisy in the Hague, Netherlands, at age 49. Pavlova is best known for the creation of the role "The Dying Swan." With her own company, she became the first ballerina to tour around the world.
1932–New York Governor, Franklin D. Roosevelt, announces his candidacy for President of the United States.
1933–Actress, Arlene Golonka, is born in Chicago, Illinois. She is best known for the role of Millie Swanson on the TV comedies
The Andy Griffith Show
and
Mayberry R.F.D.
She appeared in the films
Love with the Proper Stranger, Penelope, Welcome to Hard Times, Hang "Em High, Airport '77,
and
The Last Married Couple in America
.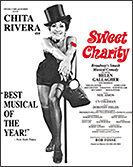 1933–Broadway star, Chita Rivera, is born Dolores Conchita Figueroa del Rivero in Washington, D.C. She appeared in the stage productions of
Call Me Madame, Guys and Dolls, Can-Can, West Side Story, Bye Bye Birdie, Flower Drum Song,
and
Sweet Charity
.
1937–Seventeen leading Communists go on trial in Moscow. They are accused of participating in a plot led by Leon Trotsky to overthrow Joseph Stalin's regime and assassinate its leaders.
1940–Writer and critic, Alan Cheuse, is born in Perth Amboy, New Jersey. In the late 1970s, he began publishing short fiction, beginning with a story in
The New Yorker,
followed with articles for
Ploughshares, The Antioch Review, Prairie Schooner,
and
New Letters
. His novels include
The Bohemians: John Reed & His Friends Who Shook the World
and
The Grandmothers' Club
. He was a regular book reviewer for the NPR radio program
All Things Considered
.
1941–Aviator, Charles Lindbergh, testifies before the U.S. Congress, recommending that the United States negotiate a neutrality pact with Adolf Hitler.
1941–A ground breaking ceremony is held for the NACA (now NASA) Lewis Research Center.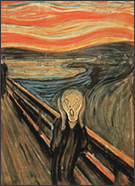 1942–The Battle of Rabaul commences Japan's invasion of Australia's Territory of New Guinea.
1943–During World War II: Troops of Montgomery's Eighth Army capture Tripoli in Libya, from the German-Italian Panzer Army; Australian and American forces defeat Japanese army and navy units in the bitterly-fought Battle of Buna-Gona; and the Battle of Mount Austen, the Galloping Horse, and the Sea Horse on Guadalcanal ends.
1943–Jazz bandleader, Duke Ellington, plays for the first time at Carnegie Hall in Manhattan, New York.
1944–Dutch actor, Rutger Hauer, is born in Breukelen, the Netherlands. He appeared in the films
Spetters, Nighthawks, Blade Runner, The Osterman Weekend, Ladyhawke, The Hitcher,
and
Surviving the Game
.
1944–Artist, Edvard Munch, dies in Oslo, Norway, at age 80. He was influenced by Post-Impressionism and Symbolism, and is best known for his painting, "The Scream."
1945–In World War II, German Admiral Karl Dönitz launches Operation Hannibal.
1948–General Dwight D. Eisenhower says he could not accept a presidential nomination from either party.
1948–Anita Pointer, of The Pointer Sisters, is born in Oakland, California. The trio's hits include
Yes We Can Can, Fire, He's So Shy, Slow Hand, I'm So Excited, Jump (for My Love),
and
Neutron Dance
.
1950–The Knesset passes a resolution that states Jerusalem is the capital of Israel.
1950–Actor, Richard Dean Anderson, is born in Minneapolis, Minnesota. He is best known for starring in the action TV series
MacGyver
. He appeared in the films
D.C. Cab, Ordinary Heroes,
and
Odd Jobs
.
1950–Danny Federici, organist for The E-Street Band, is born Daniel Paul Federici in Flemington, New Jersey.
1950–Rocker, Patrick Simmons, of The Doobie Brothers, is born in Aberdeen, Washington. He wrote many songs for the Doobie Brothers, including
South City Midnight Lady, Dependin' On You, Echoes of Love,
and
Black Water,
the group's first #1 record. The Doobie Brothers initially broke up in 1982, largely on account of Simmons' decision to leave the group, as he was its sole remaining original member.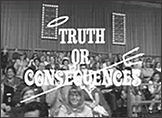 1951–The 3rd Annual Primetime Emmy Awards announces its winners. Best Dramatic Show:
Pulitzer Prize Playhouse;
Best Variety Show:
The Alan Young Show;
Best Children's Show:
Time for Beany;
Best Cultural Show:
Campus Chorus and Orchestra;
Best Games and Audience Participation Show:
Truth or Consequences;
Best Actor: Alan Young; Best Actress: Gertrude Berg; Most Outstanding Personality: Groucho Marx. The ceremonies are held at the Ambassador Hotel, in Los Angeles, California. The host is Earl Warren. This will be the last year that the Emmys are primarily given out to shows that are produced or aired in the Los Angeles area. Starting with the 4th Annual Emmy Awards, nominations will be considered on a national television network basis.
1953–Rocker, Robin (Wayne) Zander, of Cheap Trick, is born in Beloit, Wisconsin. The band's biggest hit was
I Want You to Want Me
.
1956–Rock 'n' Roll fans under the age of 18 in Cleveland Ohio, are banned from dancing in public (unless accompanied by an adult). Ohio Police reintroduced a law dating back to 1931.
1957–American inventor, Walter Frederick Morrison, sells the rights to his flying disc to the Wham-O toy company, which later renames it the "Frisbee."
1958–After a general uprising and rioting in the streets, President Marcos Pérez Jiménez leaves Venezuela.
1960–The bathyscaphe USS Trieste breaks a depth record by descending to 35,797 feet in the Pacific Ocean.
1961–The U.S. Supreme Court rules that cities and states now have the right to censor films.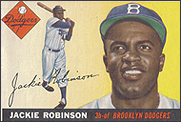 1961–The Portuguese luxury cruise ship, Santa Maria, is hijacked by opponents of the Estado Novo regime with the intention of waging war until dictator António de Oliveira Salazar is overthrown.
1962–Bob Feller and Jackie Robinson are elected to the Baseball Hall of Fame.
1963–The Guinea-Bissau War of Independence officially begins when PAIGC guerrilla fighters attack the Portuguese army stationed in Tite.
1963–When a storage tank gives way, 3,000,000 gallons of soybean oil floods the streets in Mankato, Minnesota, eventually making its way into the Mississippi River.
1963–Future iconic rocker, Janis Joplin, hitchhikes to San Francisco, California, with her friend, Chet Helms.
1964–The 24th Amendment to the U.S. Constitution is ratified, prohibiting the use of poll taxes in national elections.
1964–Actress, Mariska (Magdolna) Hargitay, is born in Santa Monica, California. She is best known for the role of Lieutenant Olivia Benson on the TV series
Law & Order: Special Victims Unit
. Her parents were actress, Jayne Mansfield, and bodybuilder, Mickey Hargitay. She is married to actor, Peter Hermann.
1966–R&B singer, Stevie Wonder, appears at The Cavern Club, in Liverpool, England.
1967–Diplomatic relations between the Soviet Union and Ivory Coast are established.

1967–Milton Keynes, England, is founded as a new town by Order in Council, with a planning brief to become a city of 250,000 people. Its initial designated area enclosed three existing towns and 21 villages. The area to be developed is largely farmland, with evidence of continuous settlement dating back to the Bronze Age.
1968–North Korea seizes the USS Pueblo, claiming the ship had violated its territorial waters while spying.
1968–Joe Medwick is elected to the Baseball Hall of Fame.
1969–Cream's farewell LP,
Goodbye
, is released. On the album is the song
Badge
, which was co-written by Eric Clapton and George Harrison. The song's instrumental section is used again by Harrison for his song
Here Comes the Sun
. Harrison plays guitar on
Badge
, using the name L'Angelo Misterioso. Clapton will later play the song during his January 13, 1973, comeback concert at London's Rainbow Theatre. The song was named when Clapton misread a notation Harrison had made on the lyric sheet: it said "bridge," but Clapton read it as "badge." There exists another version of how the song was named: that it was Ringo Starr who misread the notation.
1970–Folk singer, Judy Collins, is denied permission by a U.S. Court to sing as part of her testimony at the trial of the Chicago Seven. Others denied the same privilege are Pete Seeger, Phil Ochs, Arlo Guthrie, and Country Joe McDonald.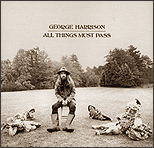 1971–Richard Williams of
The Times
reviews the album
All Things Must Pass
. He said: "Of all The Beatles solo albums to date, George Harrison's,
All Things Must Pass,
makes far and away the best listening, perhaps because it is the one which most nearly continues the tradition they began eight years ago. Harrison's light has been hidden under the egos of McCartney and Lennon. But from time to time there have been hints on several of their albums that he was more than he was being allowed to be."
1972–Singer, Big Maybelle, dies in a diabetic coma in Cleveland, Ohio, at age 47. In 1955, she recorded the song
Whole Lotta Shakin' Goin On,
produced by up-and-coming producer, Quincy Jones, a full two years before rock and roll singer Jerry Lee Lewis recorded his version. Her 1956 hit single
Candy
received the Grammy Hall of Fame Award in 1999.
1971–The temperature at Prospect Creek, Arkansas, plunges to 80 degrees below zero, the coldest reading on record in the United States.
1973–President Richard Nixon announces that a peace accord has been reached in Vietnam.
1973–A volcanic eruption devastates Heimaey in the Vestmannaeyjar chain of islands off the south coast of Iceland.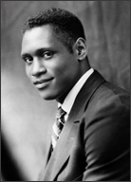 1974–A chart topper:
You're Sixteen
by Ringo Starr.
1974–Actress, Tiffani-Amber Theissen, is born in Long Beach, California. She is best known for co-starring in the TV sitcom
Saved by the Bell
. She has appeared in the TV movies,
A Killer Among Friends
and
She Fought Alone
.
1975–Ralph Kiner is elected to the Baseball Hall of Fame.
1976–Singer, Tony Lucca, is born Anthony James Lucca in Pontiac, Michigan. He is best known for starting his career on
The Mickey Mouse Club
, along with Britney Spears, Justin Timberlake, and Christina Aguilera. He came in third out of the four finalists on the second season of the reality talent show
The Voice
.
1976–Singer, actor and activist, Paul Robeson, dies in Philadelphia, Pennsylvania. In 1928, he recorded what is considered by many to be the definitive version of
Ol' Man River
.
1977–The first week-long miniseries debuts: it is the groundbreaking,
Roots
, on ABC-TV.
1977–Raconteur-restaurateur, Toots Shor, dies in New York, at age 73. He ran three different establishments under the name Toots Shor's Restaurant, but his first (and most renowned) was located at 51 West 51st Street. He was known as a saloonkeeper, friend, and confidant to some of New York's biggest celebrities during the 1930s and 1940s.
1978–Sweden becomes the first nation to ban aerosol sprays, as an effort to protect the Earth's ozone layer.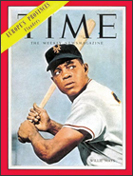 1978–Terry Kath, rock guitarist of the group, Chicago, dies from an accidental gunshot to the head, at age 32. Kath was cleaning what he believed was an unloaded gun. His last words were, "Don't worry it's not loaded," as he put the gun to his head and pulled the trigger. He was killed instantly. With Chicago, he had the 1976 #1 single
If You Leave Me Now
.
1978–Actor, Jack Oakie, dies from an aortic aneurysm in Los Angeles, California, at age 84. He appeared in the films
The Great Dictator, Hello, Frisco, Hello, It Happened Tomorrow, Thieves' Highway, Around the World in Eighty Days, The Rat Race,
and
Lover Come Back
.
1979–Willie Mays is elected to the Baseball Hall of Fame.
1980–President Carter reinstates the Selective Service System.
1983–A Russian radioactive satellite falls into the Indian Ocean.
1983–The action series,
The A-Team
, debuts on NBC-TV. It introduced the world to "Mr. T."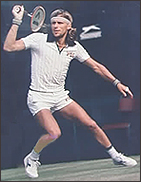 1983–Bjorn Borg announces his retirement from tennis.
1984–Professional wrestler, Hulk Hogan, defeats The Iron Sheik at Madison Square Garden in New York City, winning his first World Wrestling Federation championship.
1985–O.J. Simpson becomes the first Heisman Trophy winner elected to the Football Hall of Fame.
1986–The 1st Annual Rock and Roll Hall of Fame Induction Ceremony is held. This year's inductees are: (Performers) Elvis Presley, Buddy Holly, Chuck Berry, Fats Domino, James Brown, Jerry Lee Lewis, Ray Charles, Sam Cooke, The Everly Brothers, and Little Richard; (Non-Performers) Alan Freed and Sam Phillips; and (Early Influence) Jimmie Rodgers, Jimmy Yancey, and Robert Johnson. The Lifetime Achievement goes to John Hammond. The ceremony takes place at The Waldorf Astoria Hotel in New York City. Julian Lennon and Sean Lennon present the award commemorating Elvis Presley's induction. They read a letter that their father, John Lennon, had written praising Elvis.
1988–Northeastern Colorado experiences its most severe windstorm in years. A wind gust of 120 mph is reported at Mines Peak, while the high winds blow down a partially constructed viaduct east of Boulder: nine unanchored concrete girders, each weighing 45 tons, are blown off their supports.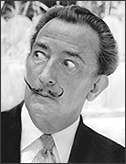 1988–The 45th Annual Golden Globe Awards announces its winners. Best Picture:
The Last Emperor;
Best Actor: Michael Douglas for
Wall Street;
Best Actress: Sally Kirkland for
Anna;
Best Director: Bernardo Bertolucci for
The Last Emperor;
Best Non-Drama:
Hope and Glory;
Best Foreign Film:
My Life as a Dog
(Sweden).
1989–Surrealist painter, Salvador Dali, dies of heart failure in Figueres, Catalonia, Spain, at age 84. In the latter part of his life, it appeared that Dali made several attempts at suicide. In the end, as he died, his favorite record of
Tristan and Isolde
was playing.
1991–The sitcom about nothing,
Seinfeld
, debuts on NBC-TV.
1992–Child actor, Freddie Bartholomew, dies of emphysema in Sarasota, Florida, at age 67. One of the most famous child actors of all time, he became very popular in 1930s Hollywood films. His most famous starring roles were in
Captains Courageous
and
Little Lord Fauntleroy
.
1995–The Computer Emergency Response Team (CERT), a nationally funded watchdog organization, warns Internet users about sophisticated new hacker techniques.
1996–The first version of the Java programming language is released.
1997–Madeleine Albright becomes the first woman to serve as U.S. Secretary of State.
1997–Greek serial killer, Antonis Daglis, is sentenced to 13 consecutive life sentences plus 25 years for the serial slayings of three women and the attempted murder of six others.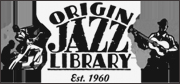 1998–Netscape announces Mozilla, with the intention of releasing its Communicator code as open source.
1999–Bill Givens, founder of pioneering reissue label, Origin Jazz Library, dies of a heart attack in Santa Monica, California, at age 68. In the late 1950s, Givens' indie imprint was among the first to release rare country blues 78s on LP, and these albums had a pronounced impact on 1960s blues revivalists.
2000–The 57th Annual Golden Globe Awards announces its winners. Best Picture:
American Beauty;
Best Actor: Denzel Washington for
The Hurricane;
Best Actress: Hilary Swank for
Boys Don't Cry;
Best Director: Sam Mendes for
American Beauty;
Best Comedy:
Toy Story 2;
Best Foreign Film:
All About My Mother
.
2001–Five people attempt to set themselves on fire in Beijing's Tiananmen Square, an act that many people later claim is staged by the Communist Party of China.
2001–Beatles producer, George Martin, breaks ground on a new cultural and recording center on the Caribbean island of Monserrat.
2002–American news reporter, Daniel Pearl, is kidnapped in Karachi, Pakistan.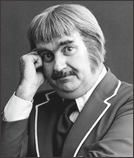 2003–A very weak signal from Pioneer 10 is detected for the last time.
2003–Actress, Nell Carter, dies of heart disease complicated by diabetes in Beverly Hills, California, at age 54. She is best known for her starring role in the sitcom
Gimme a Break!
She appeared in the films
Hair, Back Roads, Modern Problems,
and
Tex
.
2004–Bob Keeshan, dies in Windsor, Vermont, at age 76.
The New York Times
once said of Keeshan: "Captain Kangaroo, a round-faced, pleasant, mustachioed man possessed of an unshakable calm... was one of the most enduring characters television ever produced."
2004–Photographer, Helmut Newton, dies in a car accident in West Hollywood, California, at age 83. His car sped out of control and hit a wall in the driveway of the Chateau Marmont Hotel, which had served as his residence for several years in Southern California. Newton worked in London in the 1950s and Paris in the 1960s, photographing fashion for magazines such as
Vogue
and
Harper's Bazaar
.
2005–Viktor Yushchenko is sworn in as the third President of Ukraine in Kiev, Ukraine.
2005–Talk show host, Johnny Carson, dies of respiratory failure arising from emphysema in West Hollywood, California, at age 79. Carson retired from show business on May 22, 1992, at age 66, when he stepped down as host of
The Tonight Show
.
2006–Stephen Harper's Conservative Party wins the most seats in the Canadian federal election and Harper becomes the 22nd Prime Minister of Canada.
2011–Ringo Starr tries to register the word "Ringo" as a trademark in the U.S.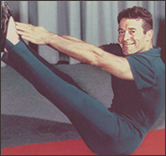 2011–Jack LaLanne, fitness and nutritional expert, dies of pneumonia in Morro Bay, California, at age 96. During his career, he came to believe that the country's overall health depended on the health of its population, writing that "physical culture and nutrition is the salvation of America."
2013–The U.S. Armed Forces overturns the 1994 ban on women serving in combat.
2014–Teen idol, Justin Bieber, is arrested after racing his yellow Lamborghini against another sports car on a street in Miami Beach, Florida. He is charged with resisting arrest without violence and having an expired driving license.
2015–King Abdullah of Saudi Arabia dies of pneumonia in Riyadh, Saudi Arabia, at age 90. The king had a personal fortune estimated at $18 billion, making him the third wealthiest head of state in the world.
2016–Around 200 migrants storm the French port of Calais, near the Channel Tunnel to Britain, after a demonstration in support of migrants living in the nearby Calais jungle camp. Approximately 50 of them board the P&O Ferries operated MS Spirit of Britain cross-border ferry. The port was closed following the incident.
2017–Former U.S. House Speaker, Newt Gingrich, says Madonna "ought to be arrested" for saying she has "thought an awful lot about blowing up the White House" since President Trump was elected. "She is parallel to the young fascists who ran around town breaking windows, all of whom should be given the maximum sentence," Gingrich continues. "What you have is an emerging left-wing fascism, and she's part of it."
PHOTOS TOP TO BOTTOM: Zhu Yuanzhang; John Donne; John Hancock; "Olympia" by Éduoard Manet; Agoston Haraszthy; Django Reinhardt; Ernie Kovacs; Jeanne Moreau; ad for
Sweet Charity;
"The Scream" by Edvard Munch;
Truth or Consequences
title; Jackie Robinson; Cream's album
Goodbye;
George Harrison's
All Things Must Pass
album; Paul Robeson; Willy Mays on the cover of
Time
magazine; Bjorn Borg; Salvador Dali; Origin Jazz Library logo; Captain Kangaroo (Bob Keeshan); and Jack LaLanne.