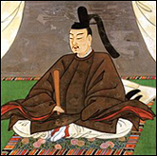 239–Chinese Emperor, Cao Rui, dies at age 35.
613–Eight-month-old Constantine is crowned as co-Emperor (Caesar) by his father, Heraclius, at Constantinople.
826–Japanese Emperor Montoku is born Michiyasu in Heian Kyo (Kyoto).
871–The West Saxons, led by King Ethelred I, are defeated by the Danelaw Vikings at Basing.
1188–Ferdinand II of León dies in Benavente, Portugal, while returning from a pilgrimage to Santiago de Compostela, at age 50.
1440–Ivan III Vasilyevich of Russia is born in Moscow, Grand Duchy of Moscow.
1506–The first contingent of 150 Swiss Guards arrives at the Vatican.
1517–The Ottoman Empire, under Selim I, defeats the Mamluk Sultanate and captures present-day Egypt at the Battle of Ridaniya.
1521–Emperor Charles V opens the Diet of Worms.
1552–Writer-poet, Walter Raleigh, is born in Hayes Barton, East Budleigh, Devon, England. He was an aristocrat, soldier, politician, courtier, spy, and explorer. Raleigh was one of the most notable figures of the Elizabethan era.
1555–The Ava Kingdom falls to the Taungoo Dynasty in what is now present-day Burma.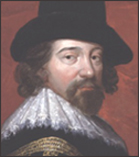 1561–Statesman-essayist, Francis Bacon, is born in Strand, London, England. He was a philosopher, statesman, scientist, jurist, orator, essayist, and author. Bacon played a leading role in creating the British colonies, especially in Virginia, the Carolinas, and Newfoundland (off the coast of southeastern Canada). William Hepworth Dixon considered that Bacon's name could be included in the list of Founders of the United States of America. As for his esoteric beliefs, the Rosicrucian organization AMORC claims that Bacon was the "Imperator" (leader) of the Rosicrucian Order in both England and the European continent, and would have directed it during his lifetime. Bacon's influence can also be seen on a variety of religious and spiritual authors, and on groups that have utilized his writings in their own belief systems.
1572–Poet, John Donne, is born in London, England. He is considered the pre-eminent representative of the metaphysical poets. His works are noted for their strong, sensual style and include sonnets, love poems, religious poems, Latin translations, epigrams, elegies, songs, satires and sermons.
1666–Shah Jahan dies of strangury and dysentery in Agra Fort, Agra, India, at age 74. He was the Mughal Emperor of India and builder of the Taj Mahal.
1673–Postal service between New York and Boston, Massachusetts, begins. It is the first organized postal route in America.
1689–The Convention Parliament convenes to determine whether James II and VII, the last Roman Catholic monarch of England, Ireland, and Scotland, had vacated the thrones of England and Ireland when he fled to France in 1688.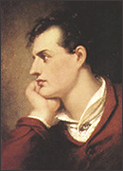 1788–Poet, Lord Byron, is born George Gordon Byron in London, England. He was handicapped at birth by a clubfoot and a profligate father, known as Captain "Mad Jack" Byron, who squandered all his wife's inherited money and fled to France. At the age of 10, young Byron escaped poverty when he was unexpectedly named the heir of his rich great-uncle William, the Fifth Baron Byron. He inherited the family estate, Newstead Abbey, attended the prestigious Harrow School, then enrolled in Trinity College, Cambridge, where he was a typically self-indulgent undergraduate. In 1809, he embarked on a grand tour of the Continent, where he fell in love with Greece and started work on his great poem, "Childe Harold's Pilgrimage" (1812-1818). The poem made him a celebrity. The last few years of his life were spent in Italy, where he wrote much of his masterpiece, "Don Juan" (1819-1824).
1808–The Portuguese royal family arrives in Brazil, after fleeing the French army's invasion of Portugal two months earlier.
1824–The Ashantis defeat British forces on the Gold Coast.
1849–In the Second Anglo-Sikh War, the Siege of Multan ends after nine months, when the last Sikh defenders of Multan, Punjab, surrender.
1857–The National Association of Baseball Players is founded in New York.
1858–Economist, Beatrice Potter Webb, is born Martha Beatrice Potter in Standish, Gloucestershire, England. She was a sociologist, socialist, labor historian, and social reformer. It was Webb who coined the term "collective bargaining." She was among the founders of the London School of Economics, and played a crucial role in forming the Fabian Society.
1863–The January Uprising breaks out in Poland, Lithuania, and Belarus. The aim of the national movement is to regain Polish-Lithuanian-Ruthenian Commonwealth from occupation by Russia.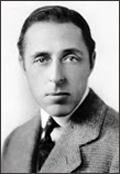 1865–Wilbur (Lincoln) Scoville, inventor of the Scoville scale for pepper heat, is born in Bridgeport, Connecticut. He devised the test and scale in 1912, while working at the Parke-Davis pharmaceutical company to measure pungency, "spiciness" or "heat," of various chili peppers.
1875–Film director, D.W. Griffith, is born David Llewelyn Wark Griffith in LaGrange, Kentucky. Griffith began making short films in 1908, and released his first feature,
Judith of Bethulia
, in 1913. His film
The Birth of a Nation
made pioneering use of advanced camera and narrative techniques, but was extremely controversial for its negative depiction of African Americans, white unionists, the Reconstruction, and its positive portrayal of slavery and the Ku Klux Klan. By the time of his final feature,
The Struggle
, in 1931, he had made 500 films.
1879–The British are defeated at the Battle of Isandlwana, during the Anglo-Zulu War.
1889–Columbia Phonograph is founded in Washington, D.C.
1890–The United Mine Workers of America is founded in Columbus, Ohio.
1897–Isaac Pitman, the inventor of stenographic shorthand, dies in Bath, England.
1899–Leaders of six Australian colonies meet in Melbourne, Australia, to discuss confederation.
1900–Scientist, David Edward Hughes, dies in London, England, at age 68. He invented the first working radio communication system, the first semiconductor diode crystal radio receiver, the first teleprinter modem, and the first microphone.
1901–Britain's Queen Victoria dies of natural causes at Osborne House in the Isle of Wight, England, at age 82. She reigned for 63 years, holding the record for the longest-reigning queen in the world. Her son, Edward VII, becomes the King of England.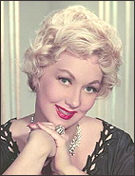 1904–George Balanchine, dancer, choreographer, and director, is born Giorgi Melitonovitch Balanchivadze in St. Petersburg, Russian Empire. He co-founded the New York City Ballet.
1905–Bloody Sunday takes place in Saint Petersburg, Russia, beginning the 1905 revolution.
1906–The S.S. Valencia runs aground on rocks on Vancouver Island, British Columbia, killing more than 130 passengers.
1909–Actress, Ann Sothern, is born Harriette Arlene Lake in Valley City, North Dakota. She is best known as the star of the 1950s sitcom,
Private Secretary
. Sothern appeared in the films
Kid Millions, Maisie, Words and Music, A Letter to Three Wives, The Blue Gardenia, The Best Man, Lady in a Cage, Crazy Mama, The Manitou,
and
The Whales of August
. She was married to actor, Robert Sterling, and their daughter is actress, Tisha Sterling.
1909–Diplomat, U Thant, is born in Pantanaw, British Burma, British India. He was the third Secretary-General of the United Nations from 1961 to 1971.
1912–A U.S. bridge to the Florida Keys opens.
1915–A train plunges off the tracks into a deep canyon in Guadalajara, Mexico, killing 600 people.
1917–President Woodrow Wilson of the still-neutral United States calls for "peace without victory" in Europe.
1919–Act Zluky is signed, unifying the Ukrainian People's Republic and the West Ukrainian National Republic.
1922–Pope Benedict XV dies of pneumonia in Apostolic Palace, Rome, Kingdom of Italy, at age 67.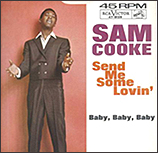 1923–Actress, Diana Douglas, is born Diana Love Dill in Devonshire, Bermuda. Douglas began her career as an actress in 1942, and appeared in more than 50 films. She appeared in the films
Keeper of the Flame, Let's Live Again, House of Strangers, Monsoon, Flipper, The Star Chamber, Plains, Trains and Automobiles,
and
Cold Heaven
. She was married to actor, Kirk Douglas and was the mother of actor, Michael Douglas.
1924–Ramsay MacDonald becomes the first Labour Prime Minister of the United Kingdom.
1927–Teddy Wakelam gives the first live radio commentary of a football match anywhere in the world, between Arsenal F.C. and Sheffield United at Highbury in England.
1931–R&B singer, Sam Cooke, is born Samuel Cook in Clarksdale, Mississippi. He is one of the most respected soul singers in music history. Over the course of his eight-year career, Cooke charted 29 "Top 40" singles on the
Billboard
pop singles chart. His hits include
You Send Me, (I Love You) For Sentimental Reasons, Everybody Loves to Cha Cha Cha, Only Sixteen, Wonderful World, Chain Gang, Cupid, Twistin' the Night Away, Bring It on Home to Me, Having a Party,
and
Another Saturday Night
. He was inducted into the Rock and Roll Hall of Fame in 1986.
1932–Actress, Piper Laurie, is born Rosetta Jacobs in Detroit, Michigan. In 1949, she signed a contract with Universal Studios, taking on her screen name. She appeared in the films
Louisa, Has Anybody Seen My Gal?, The Mississippi Gambler, Johnny Dark, Until They Sail, The Hustler, Carrie, Tim, Children of a Lesser God, Storyville, Wrestling Ernest Hemingway,
and
The Grass Harp
.
1934–Actor, Bill Bixby, is born Wilfred Bailey Everett Bixby III in San Francisco, California. His career spanned more than three decades, on stage, in films, and on television. He is best known for the roles of Tim O'Hara on the sitcom
My Favorite Martian,
Tom Corbett on the series
The Courtship of Eddie's Father,
and Dr. David Banner on the sci-fi series
The Incredible Hulk
. His films include
Irma la Douce, Under the Yum Yum Tree, Ride Beyond Vengeance, Clambake, Speedway,
and
The Apple Dumpling Gang
. He was married to actress, Brenda Benet.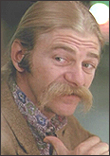 1934–English chef and TV personality, Graham Kerr, is born in London, England, to hotelier parents. Having spent his childhood surrounded by outstanding chefs, Kerr became a trainee hotel manager at age 15. Following a stint as chief chef catering advisor with the Royal New Zealand Air Force, where his recipes were disseminated by radio and magazines, Kerr went on to his best known role, as "The Galloping Gourmet." The much loved show was known for its great recipes and lighthearted humor.
1935–Actor, Seymour (Joseph) Cassel, is born in Detroit, Michigan. Cassel had an early association with filmmaker John Cassavetes, which was the start of a successful career. He appeared in the films
Coogan's Bluff, Minnie and Moskowitz, Opening Night, Convoy, Sunburn, Love Streams, Tin Men, Colors, Dick Tracy, White Fang, Honeymoon in Vegas, Indecent Proposal, It Could Happen To You, Rushmore,
and
The Royal Tenenbaums
.
1937–Author, Joseph Wambaugh, is born Joseph Aloysius Wambaugh, Jr. in East Pittsburgh, Pennsylvania. He is an American writer known for his fictional and non-fictional accounts of police work in the United States. Wambaugh was also involved with creating and developing the NBC-TV series,
Police Story
, which ran from 1973 to 1978. He joined the Los Angeles Police Department (LAPD) in 1960, and served 14 years, rising through the ranks from patrolman to detective sergeant. His books include
The New Centurions, The Onion Field,
and
The Glitter Dome
.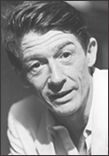 1938–Author, publisher, and road manager for Elvis Presley, Joe Esposito, is born Joseph Carmine Esposito in Chicago, Illinois. He first met Presley in 1958, while serving in the military at an Army base in Friedberg, West Germany. After Elvis' death in 1977, Esposito went to work for Jerry Weintraub, becoming the road manager for Michael Jackson, The Bee Gees, Karen Carpenter, and John Denver.
1939–The uranium atom is split for the first time at Columbia University.
1939–Chef, Jeff Smith, is born in Tacoma, Washington. He was the author of several best-selling cookbooks and the host of
The Frugal Gourmet
. The show ran on PBS for 14 years, for a total of 261 episodes.
1940–Actor, John (Vincent) Hurt, is born in Chesterfield, Derbyshire, England. He appeared in the films
A Man for All Seasons, 10 Rillington Place, Midnight Express, The Shout, Alien, The Elephant Man, Heaven's Gate, History of the World Part I, Partners, The Osterman Weekend, Nineteen Eighty-Four, The Field, Even Cowgirls Get the Blues, Rob Roy, Wild Bill, Contact, Captain Corelli's Mandolin, Harry Potter and the Philosopher's Stone, Indiana Jones and the Kingdom of the Crystal Skull,
and
An Englishman in New York
.
1941–British and Commonwealth troops capture Tobruk from Italian forces during Operation Compass.
1943–Chinook winds cause the temperature at Spearfish, South Dakota, to rise from 4 below zero to 45 above in just two minutes, the most dramatic temperature rise in world weather records. Ninety minutes later, the temperature plunged from 54 above to 4 below zero in 27 minutes.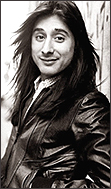 1944–The Allies commence Operation Shingle, an assault on Anzio and Nettuno, Italy.
1946–The U.S. establishes the Central Intelligence Agency (CIA).
1946–In Iran, Qazi Muhammad declares the independent people's Republic of Mahabad at Chahar Cheragh Square in the Kurdish city of Mahabad. He is the new President and Haji Baba Sheikh is the Prime Minister.
1946–Malcolm McLaren, is born Malcolm Robert Andrew McLaren in Stoke Newington, London, England. With a keen eye for trends, McLaren realized in the 1970s that a new youth style was needed, and largely initiated the "punk" movement. During that time he was the manager of the Sex Pistols.
1947–KTLA, the first commercial television station west of the Mississippi River, begins operation in Hollywood, California.
1949–Rock vocalist, Steve Perry, of Journey, is born Stephen Ray Pereira in Hanford, California. Journey's worldwide sales have reached over 75 million records, making them one of the world's best-selling bands of all time. Their hits include
Lights, Any Way You Want It, Don't Stop Believin',
and
Open Arms
. In 1998, Perry left the group. His singles as a solo artist include
Oh Sherrie
and
Foolish Heart
.
1950–Preston Tucker, maker of the Tucker automobile, is cleared of all fraud charges against him. He is still a loser, however, as the "Big Three" automakers out of Detroit will put him out of business. Jeff Bridges would later portray the clever inventor in the movie,
Tucker: A Man and His Dream
.

1951–Future Cuban dictator Fidel Castro's baseball career ends after he is thrown out of a winter league game during tryouts for the Washington Senators.
1951–Hairdresser, Karl Nessler, dies of a heart attack in Harrington Park, New Jersey, at age 78. He invented the permanent wave. In April 1919, his Hair Curler was filed at the U.S. Patent and Trademark Office. He later developed a do-it-yourself kit for perms and opened a chain of hair salons.
1953–Film director, Jim Jarmusch, is born James Roberto Jarmusch in Cuyahoga Falls, Ohio. He is also a screenwriter, actor, producer, editor, and composer. His films include
Stranger than Paradise, Mystery Train, Night on Earth,
and
Broken Flowers
.
1954–Actor, Chris Lemmon, is born Christopher Boyd Lemmon in Los Angeles, California. He has appeared in the films
Airport '77, Seems Like Old Times, Swing Shift, That's Life!,
and
Dad
. He is the son of actor, Jack Lemmon.
1954–Princess Margaret of Prussia dies at Schloss Friedrichshof, Kronberg im Taunus, Hesse, Germany, at age 81. She was a daughter of Frederick III, German Emperor, and Victoria, Princess Royal; the younger sister of Kaiser Wilhelm II; and a granddaughter of Queen Victoria.
1957–Israel withdraws from the Sinai Peninsula.
1957–The New York City "Mad Bomber" George P. Metesky, is arrested in Waterbury, Connecticut, and is charged with planting more than 30 bombs.
1959–Coors, of Golden, Colorado, introduces the seamless, 7-oz. recyclable aluminum beer can.

1959–Alone with an acoustic guitar and tape recorder in his New York City apartment, Buddy Holly makes his last recordings. The songs taped this day, include
Peggy Sue Got Married, Crying, Waiting, Hoping, That's What They Say, What to Do, Learning the Game,
and
That Makes It Tough
. The recordings will be overdubbed posthumously and released by Coral Records.
1959–Actress, Linda (Denise) Blair, is born in St. Louis, Missouri. Blair is best known for the role of the possessed child in the film
The Exorcist
. Her other films (many for TV) include
Sarah T: Portrait of a Teenage Alcoholic, Born Innocent, Airport 1975, Sweet Hostage,
and
Roller Boogie
.
1960–Michael Hutchence, of INXS, is born Michael Kelland John Hutchence in Lane Cove, Sydney, New South Wales, Australia. The band's biggest hit was
Never Tear Us Apart
.
1962–The Organization of American States suspends Cuba's membership.
1963–The Elysée Treaty of cooperation between France and Germany is signed by Charles de Gaulle and Konrad Adenauer.
1963–Gerry and the Pacemakers record
How Do You Do It
during their first recording session.
1965–Hip hop record producer, DJ Jazzy Jeff, is born Jeffrey Allen Townes in Philadelphia, Pennsylvania. With DJ Jazzy Jeff & the Fresh Prince, he had a hit with
Parents Just Don't Understand
. Fresh Prince was actor, Will Smith.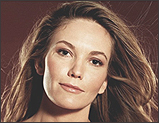 1965–Actress, Diane Lane, is born in New York, New York. In the late 1970s, she was featured on the cover of
Time
magazine, dubbed "the new Grace Kelly." She has appeared in the films
A Little Romance, Child Bride of Short Creek, The Outsiders, Rumble Fush, Streets of Fire, The Cotton Club, Lonesome Dove, Chaplin, Wild Bill, A Walk on the Moon, The Perfect Storm, Unfaithful, Under the Tuscan Sun, Must Love Dogs, Nights in Rodanthe,
and
Secretariat
.
1966–A pre-Janis Joplin version of Big Brother & the Holding Company play their first gig on the second day of the Trips Festival at San Francisco's Longshoreman's Hall.
1966–Frank Sinatra's daughter, Nancy Sinatra, enters the "Hot 100" for the second time with what will be her biggest hit,
These Boots Are Made for Walkin'
. In 14 weeks on the charts, the song will go to #1 for one week.
1967–The Rolling Stones appear on the British TV program,
Sunday Night at the London Palladium
, performing
Let's Spend the Night Together, Ruby Tuesday, It's All Over Now,
and
Connection
. However, they refuse to join the rest of the lineup for the closing credits, during which the band members were supposed to wave to the audience from a revolving stage.
1968–Apollo 5 lifts off carrying the first Lunar module into space.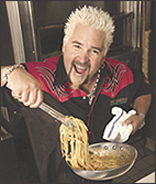 1968–Operation Igloo White, a U.S. electronic surveillance system to stop communist infiltration into South Vietnam, begins installation.
1968–The Beatles open offices at 95 Wigmore Street, London, England, to house Apple and its subsidiaries.
1968–R&B singers, The Supremes, begin a residency at London's Talk of the Town nightclub. Paul McCartney, Michael Caine, and Cliff Richard turn out to see them on opening night.
1968–
Rowan & Martin's Laugh-In
premieres on NBC-TV. This sketch comedy show will go on to win a number of Emmy Awards and launch the careers of Goldie Hawn, Arte Johnson, Lily Tomlin, and many others.
1968–American restaurateur, author, and TV personality, Guy Fieri, is born Guy Ferry in Columbus, Ohio. Perhaps best known as the host of
Diners, Drive-Ins and Dives
, Fieri is the face of Food Network, having hosted seven shows and numerous specials. He got his start at the network by winning the second season of
The Next Food Network Star
. He is the author of three books and owner of five restaurants in California. Of his TV style,
The New York Times
reported that Fieri "brought an element of rowdy, mass-market culture to American food television."
1969–A gunman attempts to assassinate Soviet leader, Leonid Brezhnev.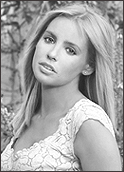 1969–Roy Campanella and Stan Musial are elected to the Baseball Hall of Fame.
1969–Actress, Olivia (Jane) d'Abo, is born in Paddington, London, England. She is best known for the role of Kevin Arnold's older hippie sister in the hit TV series
The Wonder Years
. She appeared in the films
Conan the Destroyer, Point of No Return, Wayne's World 2,
and
Clean Slate
. She is the daughter of rock singer, Mike d'Abo, of Manfred Mann. She was once engaged to singer, Julian Lennon.
1970–The Boeing 747 jumbo jet makes its first regularly scheduled commercial flight on a route from New York to London, England.
1970–John Lennon's "Bag One" lithographs go on exhibit at the London Gallery in Detroit, Michigan. American tastes apparently differ from English ones, for all 14 lithographs in the series are displayed, including the ones confiscated by Scotland Yard for being obscene. No controversy or accusations of immorality will be made.
1971–The Singapore Declaration, one of the two most important documents to the uncodified constitution of the Commonwealth of Nations, is issued.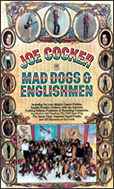 1971–
Mad Dogs and Englishmen
, a documentary about Joe Cocker's infamous tour across America (where he was accompanied by Leon Russell and an orchestra), premieres at London's Festival Palace.
1971–Publisher, Harry Frank Guggenheim, dies of cancer in New York, New York, at age 80. He co-founded
Newsday
magazine.
1972–Actor, Gabriel Macht, is born in the Bronx, New York. He is best known for the role of Harvey Specter on the USA Network series
Suits
. He has appeared in the films
Why Would I Lie?, Simply Irresistible, American Outlaws, Behind Enemy Lines, Bad Company, The Recuit, Grand Theft Parsons,
and
A Love Song for Bobby Long
.
1973–The Paris Peace Accords are signed, as the first step in bringing the Vietnam War to an end.
1973–The U.S. Supreme Court delivers its decisions in Roe v. Wade and Doe v. Bolton, legalizing elective abortion in all 50 states.
1973–The crew of Apollo 17 addresses a joint session of U.S. Congress after the completion of the final Apollo moon landing mission.
1973–A chartered Boeing 707 explodes in flames upon landing at Kano Airport, Nigeria, killing 176 people.
1973–President Lyndon Baines Johnson dies of a heart attack at his ranch near Stonewall, Texas, at age 64. His death came the day before a ceasefire was signed in Vietnam and just a month after former President Harry S. Truman's death.
1976–Actor, (Paul) Balthazar Getty, is born in Tarzana, California. He has appeared in the films
Lord of the Flies, Young Guns II, Natural Born Killers, Judge Dredd, Mr. Holland's Opus, White Squall,
and
Ladder 49
. His great-grandfather was Jean Paul Getty, founder of the Getty Oil Company, and at one time one of the richest men in the world.
1977–The Wings LP
Wings Over America
is #1 in the U.S. charts.
1983–The spinoff sitcom from
The Carol Burnet Show, Mama's Family
, debuts on NBC-TV.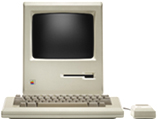 1984–The Apple Macintosh, the first consumer computer to popularize the mouse and a graphical user interface, is introduced during the Super Bowl.
1984–Super Bowl XVIII: The Los Angeles Raiders beat the Washington Red Skins, 38-9.
1985–In England, Ringo Starr's eldest son, Zak, is married to Sarah Menikides, at a private ceremony in a registry office in Bracknell, Berkshire. Both parents of the happy couple are not informed and therefore do not attend the ceremony.
1987–Philippine security forces open fire on a crowd of 10 to 15 thousand demonstrators at Malacañan Palace, Manila, killing 13 people.
1987–R. Budd Dwyer, Treasurer of Pennsylvania, shoots and kills himself at a televised press conference. The decision by some stations to broadcast the footage results in a debate concerning journalistic ethics.
1989–Super Bowl XXIII: The San Francisco 49ers beat the Cincinnati Bengals, 20-16.
1990–Robert Tappan Morris is convicted of releasing the 1988 Internet Computer worm.
1992–Rebel forces occupy Zaire's national radio station in Kinshasa and broadcast a demand for the government's resignation.
1992–In the Space Shuttle program, Dr. Roberta Bondar becomes the first Canadian woman and the first neurologist in space.
1992–Stevie Ray Vaughan's first album,
Texas Flood
, goes platinum nine years after it was released, and two years after he died.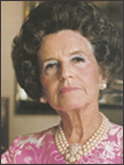 1994–The 51st Annual Golden Globe Awards announces its winners. Best Picture:
Schindler's List;
Best Actor: Tom Hanks for
Philadelphia;
Best Actress: Holly Hunter for
The Piano;
Best Director: Steven Spielberg for
Schindler's List;
Best Comedy:
Mrs. Doubtfire;
Best Foreign Film:
Farewell My Concubine
(China-Hong Kong).
1994–Actor, Telly Savalas, dies of prostate cancer at Sheraton-Universal Hotel in Universal City, California, at age 72. He was best known for his starring role on the TV series
Kojak
.
1995–Near Netanya, in central Israel, two suicide bombers from the Gaza Strip blow themselves up at a military transit point killing 19 Israelis.
1995–Kennedy family matriarch, Rose Kennedy, dies from pneumonia at the Kennedy compound in Hyannis Port, Massachusetts, at age 104. She married businessman and investor, Joseph Patrick Kennedy, and they had nine children: Joseph Patrick, Jr., John Fitzgerald, Rose Marie, Kathleen Agnes, Eunice Mary, Patricia Helen, Robert Francis, Jean Ann, and Edward Moore. She was survived by five children, 26 grandchildren, and 42 great-grandchildren.
1998–Theodore Kaczynski pleads guilty in Sacramento, California, to being the Unabomber in return for a sentence of life in prison without parole.
1998–Sonny Bono's widow, Mary, announces that she will run for her late husband's 44th Congressional District seat in California.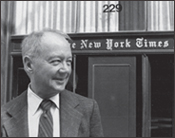 1999–Australian missionary, Graham Staines, and his two sons are burned alive by radical Hindus while sleeping in their car in Eastern India.
2000–Cookbook author, Craig Claiborne, dies in New York, New York, at age 79. He was Food Editor and Restaurant Critic for
The New York Times
.
2001–
Enigma
, a film about World War II code-breaking produced by Mick Jagger, premieres at the Sundance Film Festival.
2002–Kmart Corporation becomes the largest retailer to file for Chapter 11 bankruptcy protection.
2004–Musician and arranger, Billy May, dies in San Juan Capistrano, California, at age 87. He wrote arrangements for many top singers, including Frank Sinatra, Nat "King" Cole, Anita O'Day, Peggy Lee, Vic Damone, Bobby Darin, Johnny Mercer, Ella Fitzgerald, Jack Jones, Bing Crosby, Nancy Wilson, and Rosemary Clooney.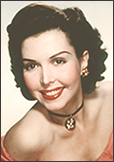 2004–Actress-dancer, Ann Miller, dies of lung cancer, in Los Angeles, California, at age 80. She is best known for her work in the Hollywood musical films of the 1940s and 1950s.
2005–Business tycoon, Donald Trump, marries former model, Melania Knauss, at the Bethesda by the Sea Episcopal Church in Palm Beach, Florida.
2006–Evo Morales is inaugurated as President of Bolivia, becoming the country's first indigenous president.
2006–Lisa Marie Presley, daughter of Elvis Presley, marries guitarist-producer, Michael Lockwood, in Kyoto, Japan.
2007–At least 88 people are killed when two car bombs explode in the Bab Al-Sharqi market in central Baghdad, Iraq.
2007–Actress, Liz Renay, dies of cardiac arrestin Las Vegas, Nevada, at age 80. She was known more as a performer with ties to celebrities, usually actors, rather than as an actress herself. In a tell-all book about her many relationships with men (both famous and not so famous)
My First 2,000 Men,
she claimed to have had flings with Joe DiMaggio, Regis Philbin, and Cary Grant, among many others. Renay also wrote the book
My Face for the World to See
.
2008–Jose Padilla, once accused of plotting with al-Qaida to blow up a radioactive "dirty bomb," is sentenced by a U.S. federal judge in Miami, Florida, to more than 17 years in prison on terrorism conspiracy charges.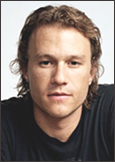 2008–Actor, Heath Ledger, dies of cardiac arrest from acute prescription drug intoxication in Manhattan, New York, at age 28. He is best known for the role of Ennis Del Mar in the film
Brokeback Mountain,
for which he received an Oscar nomination as Best Actor. He also appeared in the films
10 Things I Hate About You, The Patriot, The Four Feathers, Ned Kelly, Casanova, I'm Not There, The Dark Knight,
and
The Imaginarium of Doctor Parnassus
.
2010–Conan O'Brien ends his brief time as host of
The Tonight Show
, after accepting a $45 million buyout from NBC-TV to leave the show after only seven months.
2010–Actress, Jean Simmons, dies of lung cancer in Santa Monica, California, at age 80. She worked in both England and America, and her films include
The Robe, The Actress, She Couldn't Say No, Guys and Dolls, Hilda Crane, Until They Sail, Home Before Dark, Elmer Gantry, Spartacus, Life at the Top, Mister Buddwing, The Happy Ending,
and
How to Make an American Quilt
.
2014–Record producer and engineer, Roy Cicala, dies in São Paulo, Brazil. Since his start at Record Plant Studios in New York in 1968, he recorded and produced some of the greatest artists of modern music, including John Lennon, Aretha Franklin, Madonna, Elvis Presley, Elton John, Bruce Springsteen, Sting, Frank Sinatra, Jimi Hendrix, David Bowie, Harry Nilsson, Miles Davis, Ray Charles, Queen, Aerosmith, Bon Jovi, Liza Minnelli, Roberta Flack, Van Morrison, The Who, Crosby, Stills, Nash & Young, Frank Zappa, Prince, and Sarah Vaughan.
2015–An explosion near a civilian trolley-bus in Donetsk, Ukraine, kills at least 13 people.
2016–The United States announces that it has implemented new visa restrictions for people from Iran, Iraq, Syria, and Sudan with dual citizenship in the European Union, in order to keep the country safe from terrorism.
2016–Nearly 300,000 recreational drone owners have registered their unmanned aircraft in a new U.S. Federal Government database intended to help address a surge of rogue drone flights near airports and public venues. Experts have said 700,000 to one million unmanned aircraft were expected to be given as gifts in the U.S. last Christmas.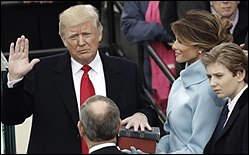 2017–Following the inauguration of Donald Trump as President of the United States, Israel approves the construction of 566 new settlement homes in East Jerusalem.
2017–The U.S. Department of Transportation identifies 10 sites as officially designated proving grounds for autonomous vehicle testing in the U.S. They are: City of Pittsburgh and the Thomas D. Larson Pennsylvania Transportation Institute; Texas AV Proving Grounds Partnership; U.S. Army Aberdeen Test Center; American Center for Mobility (ACM) at Willow Run; Contra Costa Transportation Authority (CCTA) & GoMentum Station; San Diego Association of Governments; Iowa City Area Development Group; University of Wisconsin-Madison; Central Florida Automated Vehicle Partners; and North Carolina Turnpike Authority.
2017–A shootout between armed robbers and civilian bystanders at shopping mall in San Antonio, Texas, leaves one person dead and seven others wounded.
2017–A 7.9 earthquake hits west of Panguna, Papua New Guinea, beneath Bougainville Island.
2017–Severe storms, including tornadoes, kill at least 11 people and injure 23 others in rthe state of Georgia.
2017–Pete Overend Watts, of Mott the Hoople, dies of throat cancer in England, at age 69.
PHOTOS TOP TO BOTTOM: Emperor Montoku; Francis Bacon; Lord Byron; D.W. Griffith; Ann Sothern; Sam Cooke's
Send Me Some Lovin'
picture sleeve; Seymour Cassel; John Hurt; Steve Perry; Jim Jarmusch; Linda Blair; Diane Lane; Guy Fieri; Olivia d'Abo;
Mad Dogs and Englishmen
poster; Balthazar Getty; the first Apple Macintosh computer; Rose Kennedy; Craig Claiborne; Ann Miller; Heath Ledger; and Donald Trump being sworn in as the 45th President of the United States.