BC 52–Roman politician, Publius Clodius Pulcher, dies while traveling on the Appian Way, at age 41. He is chiefly remembered for his feud with Cicero and Milo, whose supporters murdered him in the street.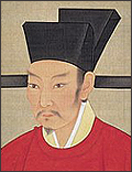 350–General Magnentius deposes Roman Emperor Constans and proclaims himself Emperor.
474–Leo I the Thracian dies of dysentery at age 73. Seven-year-old Leo II succeeds him as Byzantine Emperor.
1126–Emperor Huizong abdicates the Chinese throne and his son, Emperor Qinzong, ascends to power.
1213–Tamar of Georgia dies at Agarani Castle in Tbilisi, Kingdom of Iberia, at age 52. A member of the Bagrationi Dynasty, she was the first woman to rule Georgia in her own right.
1253–King Henry I of Cyprus dies in Nicosia, Cyprus, at age 35.
1357–Infanta Maria of Portugal dies in Evora, Portugal, at age 43.
1367–Peter I of Portugal dies in Estremoz, Kingdom of Portugal, at age 46.
1471–Emperor Go-Hanazono of Japan dies at age 52.
1486–Henry VII King of England, marries Elizabeth of York, daughter of Edward IV.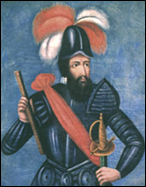 1535–Spanish conquistador, Francisco Pizarro, founds the city of Lima, Peru.
1562–Pope Pius IV reopens the Council of Trent for its third and final session.
1591–King Naresuan of Siam kills Crown Prince Mingyi Swa of Burma in single combat.
1644–Pilgrims in Boston, Massachusetts, report America's first UFO sighting.
1670–Sir Henry Morgan captures Panama, landing on the Caribbean coast and traversing the isthmus before attacking the city on the Pacific coast.
1689–Lawyer and political philosopher, Montesquieu, is born Charles-Louis de Secondat, Baron de La Brède et de Montesquieu at Château de la Brède, La Brède, Aquitaine, France. He was a man of letters who lived during the Age of Enlightenment. He is famous for his articulation of the theory of separation of powers, which is implemented in many constitutions throughout the world. Montesquieu was the most frequently quoted authority on government and politics in colonial pre-revolutionary British America, cited more by the American founders than any source except the Bible.
1701–Frederick I crowns himself King of Prussia in Königsberg.
1743–Mystic and philosopher, Louis Claude de Saint-Martin, is born in Amboise, France. He was the first to translate the writings of Jakob Böhme from German into French. His later years were devoted almost entirely to the composition of his chief works and to the translation of Böhme. His published letters show that he was interested in spiritualism, magnetic treatments, magical evocation, and the works of Emanuel Swedenborg.
1777–The city of San Jose, California, is founded.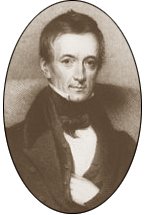 1778–James Cook becomes the first European to discover the Hawaiian Islands, which he names the "Sandwich Islands."
1779–Peter (Mark) Roget, creator of the thesaurus, is born in Soho, London, England. Its first printed edition, in 1852, was called "Thesaurus of English Words and Phrases Classified and Arranged so as to Facilitate the Expression of Ideas and Assist in Literary Composition." During his lifetime the work had 28 printings. Now, commonly called "Roget's Thesaurus," it is a catalogue of words organized by their meanings. It is widely used by writer's in need of a similar word to replace a repetitive or less expressive word in a sentence.
1782–Daniel Webster, orator, politician, and lawyer, is born in Salisbury, New Hampshire. During his 40 years in national politics, Webster served in the House of Representatives for 10 years (representing New Hampshire), in the Senate for 19 years (representing Massachusetts), and was appointed the U.S. Secretary of State under three presidents. Webster was hailed as the leading constitutional scholar of his generation and probably had more influence on the powerful Marshall Court than any other advocate. Of the 223 cases he argued before the Supreme Court, he won about half of them, and Webster played an important role in eight of the most celebrated constitutional cases decided between 1801 and 1824.
1788–England's Australian penal colony is established with the arrival of 736 convicts in Botany Bay.
1795–Anna Pavlovna Romanova, monarch of Russia, is born in Saint Petersburg, Russia. On October 7, 1840, on the abdication of her father-in-law, William I of the Netherlands, she became queen consort of the Netherlands.
1854–Thomas A. Watson, assistant to Alexander Graham Bell, is born Thomas Augustus Watson in Salem, Massachusetts. He is best known as the recipient of the first telephone call (coming from the next room) and his name became the first words ever said over the phone. According to Bell's laboratory notebook, when testing the telephone he said, "Mr. Watson, come here. I want to see you." Watson resigned from the Bell Telephone Company in 1881, at the age of 27. Using money from the royalties from his participation in the invention of the telephone, he first tried his hand at farming and then set up his own machine shop. In 1883, Watson founded the Fore River Ship and Engine Building Company.
1861–Georgia joins South Carolina, Florida, Mississippi, and Alabama in seceding from the Union.
1862–The Confederate Territory of Arizona is established.
1862–John Tyler, the 10th U.S. President (1841-1945), dies from a stroke in Richmond, Virginia, at age 71.

1866–Wesley College is established in Melbourne, Australia.
1871–Towards the end of the Franco-Prussian War, Wilhelm I of Germany is proclaimed the first German Emperor in the Hall of Mirrors of the Palace of Versailles in France. To Germans, the empire is known as the Second Reich.
1879–Super-centenarian, Tane Ikai, is born in Kansei, Aichi Prefecture, (present-day Minato-ku, Nagoya), Japan. She would live to the age of 116 (and 175 days).
1882–Author, A.A. Milne, is born Alan Alexander Milne in Hampstead, Middlesex, England. He is best known for his books about the teddy bear, Winnie-the-Pooh. The famous teddy's friends are Piglet, Eeyore, Kanga, Roo, and Tigger.
1884–Dr. William Price attempts to cremate the body of his infant son, Jesus Christ Price, setting a legal precedent for cremation in the United Kingdom.
1886–The game of field hockey is established with the formation of The Hockey Association in England.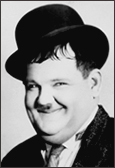 1887–Princess Marie of Saxe-Weimar-Eisenach dies in Berlin, Germany, at age 69.
1890–Amadeo I of Spain dies at Royal Palace, Turin, Italy, at age 44.
1892–Comedy actor, Oliver Hardy, of Laurel and Hardy, is born Norvell Hardy in Harlem, Georgia. One of the most successful comedy teams of all time, Laurel and Hardy's official filmography consists of 106 films released between 1921 and 1951. Together they appeared in 34 silent shorts, 45 sound shorts, and 27 full-length sound feature films. Among their feature length films is
Parson Us, Sons of the Desert, Hollywood Party, Babes in Toyland, Bonnie Scotland, The Bohemian Girl, Our Relations, Way Out West, A Chump at Oxford,
and
Saps at Sea
. One of there most famous shorts was
The Music Box
, which won an Academy Award for Best Live Action Short Film.
1896–An X-ray machine is demonstrated by H.L. Smith in New York.
1903–A transmitter in Wellfleet, Massachusetts, sends the first transatlantic radio transmission to originate in the United States.
1904–The cornerstone is laid at 42nd Street and Broadway for the building that would house Alfred Ochs's offices at
The New York Times
. It would be the second tallest building in the city, and the triangle of land on which the building was located would become known as Times Square.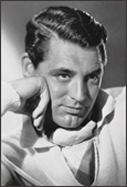 1904–Actor, Cary Grant, is born Archibald Alexander Leach in Bristol, England. Dashing and debonair, Grant would become the number one leading man in Hollywood in the 1940s and 1950s. He also had a flair for comedy. He appeared in the films
She Done Him Wrong, I'm No Angel, Topper, Bringing Up Baby, Gunga Din, His Girl Friday, My Favorite Wife, The Philadelphia Story, Suspicion, Mr. Lucky, Arsenic and Old Lace, Notorious, The Bachelor and the Bobby-Soxer, The Bishop's Wife, Mr. Blandings Builds His Dream House, I Was a Male War Bride, To Catch a Thief, An Affair to Remember, Houseboat, North by Northwest, Operation Petticoat, That Touch of Mink, Charade, Father Goose,
and
Walk, Don't Run
. He was married to heiress, Barbara Hutton, and actresses, Betsy Drake and Dyan Cannon.
1911–Eugene B. Ely lands on the deck of the USS Pennsylvania, stationed in San Francisco Bay, California. It is the first time an aircraft has landed on a ship.
1913–During the First Balkan War, a Greek flotilla defeats the Ottoman Navy in the Naval Battle of Lemnos, securing the islands of the Northern Aegean Sea for Greece.
1913–Comedy actor, Danny Kaye, is born David Daniel Kaminsky in Brooklyn, New York. Beginning in the mid-50s, Kaye appeared on numerous TV variety shows and he hosted his own variety hour,
The Danny Kaye Show
, from 1963 to 1967, which won four Emmy awards. He appeared in the films
Up in Arms, The Kid from Brooklyn, The Secret Life of Walter Mitty, A Song Is Born, Hans Christian Anderson, White Christmas, The Court Jester,
and
The Five Pennies
.
1915–Japan issues the "Twenty-One Demands" to the Republic of China in a bid to increase its power in East Asia.
1916–A chondrite type meteorite strikes a house near the village of Baxter, in Stone County, Missouri.
1919–The Paris Peace Conference opens in Versailles, France.
1919–Ignacy Jan Paderewski becomes Prime Minister of the newly independent Poland.
1919–Bentley Motors Limited is founded.
1922–TV clown, Bob Bell, is born Robert Lewis Bell in Flint, Michigan. He was the original Bozo the Clown for Chicago superstation WGN-TV. In 1970, Bell received his first Emmy for WGN-TV's
Bozo's Circus
. Bell retired from WGN-TV and
The Bozo Show
in 1984. He was inducted into the International Clown Hall of Fame in 1996.
1932–Sci-fi author, Robert Anton Wilson, is born Robert Edward Wilson in Brooklyn, New York. He was a novelist, psychologist, essayist, editor, playwright, poet, futurist, civil libertarian, and self-described agnostic mystic. He is best known for
The Illuminatus! Trilogy: The Eye in the Pyramid, The Golden Apple,
and
Leviathan
(co-written with Robert Shea).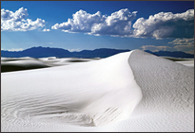 1933–The White Sands National Monument is established in New Mexico.
1933–Director and screenwriter, John Boorman, is born in Shepperton, Middlesex, England. His films include
Catch Us If You Can, Point Blank, Deliverance, Excalibur,
and
Hope and Glory
.
1933–Inventor, Ray (Milton) Dolby, is born in Portland, Oregon. He is the sound expert who developed the Dolby Noise Reduction System for the entertainment industry. The analog Dolby noise-reduction system works by increasing the volume of low-level high-frequency sounds during recording and correspondingly reducing them during playback. This reduction in high-frequency volume reduces the audible level of tape hiss.
1936–Author, Rudyard Kipling, dies of a perforated duodenal ulcer at Middlesex Hospital, London, England, at age 70. In 1907, he was awarded the Nobel Prize in Literature, making him the first English language writer to receive the prize, and to date he remains its youngest recipient. His works include
Wee Willie Winkie and Other Child Stories
and
The Jungle Book
.
1941–In World War II, British troops launch a general counter-offensive against Italian East Africa.
1941–Singer, Bobby Goldsboro, is born in Marianna, Florida. He had a string of pop and country hits in the 1960s and 1970s, including his signature #1 hit,
Honey
, which sold over a million copies in the U.S. Other hits include
See the Funny Little Clown, Little Things,
and
The Straight Life
.
1941–David Ruffin, of The Temptations, is born in Whynot, Mississippi. He was the lead voice on the group's hits
My Girl, Ain't Too Proud to Beg,
and
I Wish It Would Rain
. Ruffin went solo in 1968, due to differences with the group and Motown head, Berry Gordy, but he never achieved the level of success he had with The Temptations.
1943–The first uprising of Jews takes place in the Warsaw Ghetto in Poland.
1944–The Metropolitan Opera House in New York City hosts its first jazz concert with Louis Armstrong, Benny Goodman, Artie Shaw, Lionel Hampton, Roy Eldridge, and Jack Teagarden.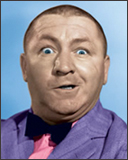 1945–Krakow, Poland, and the Budapest Ghetto are liberated by the Red Army.
1948–
Ted Mack's Original Amateur Hour
debuts. Over the years, many well-known performers got their start on the show. Due to its popularity, it will, in time, be broadcast on all three national networks, NBC, ABC and CBS.
1949–Businessman and con artist, Charles Ponzi, dies after years of failing health in a charity hospital in Rio de Janeiro, Brazil, at age 66. In the early 1920s, he became known as a swindler in North America because of his money making scheme that ran for over a year before it collapsed, costing his investors $20 million.
1952–Comic actor, Curly Howard, of The Three Stooges, dies of a cerebral hemorrhage in San Gabriel, California, at age 48. Curly was generally considered the most popular and recognizable of the Stooges. His mannerisms, behavior, and personality, along with his catch phrases of 'n'yuk, n'yuk, n'yuk,' 'woob, woob, woob' and 'soitenly!' are a part of American pop culture.
1953–Brett (Stuart) Hudson, of the short-lived singing group, The Hudson Brothers, is born in Portland, Oregon. He is the uncle of singer-songwriter Sarah Hudson, actress Kate Hudson, and actor Oliver Hudson.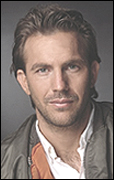 1954–Actor, Sydney Greenstreet, dies due to complications from diabetes in Hollywood, California, at age 74. He appeared in the films
The Maltese Falcon, Casablanca,
and
Christmas in Connecticut.
1955–Actor-director, Kevin Costner, is born in Lynwood, California. As one of the most popular and versatile performers of his generation, Costner has won two Academy Awards, three Golden Globe Awards, and one Emmy Award. He has appeared in the films
Malibu Hot Summer, Table for Five, Testament, Fandango, Silverado, American Flyers, The Untouchables, No Way Out, Bull Durham, Field of Dreams, Dances with Wolves, JFK, The Bodyguard, A Perfect World, Wyatt Earp, Message in a Bottle, Dragonfly, Open Range, Rumor Has It...,
and
Mr. Brooks
. In 2012, he produced and starred in the History channel's mini-series,
Hatfields & McCoys
.
1956–Bill Haley's
Rock Around the Clock
becomes the first rock and roll album to enter the album charts. It peaks at #12.
1958–Willie O'Ree, the first African Canadian National Hockey League player, makes his NHL debut with the Boston Bruins.
1960–Capital Airlines Flight 20 crashes into a farm in Charles City County, Virginia, killing all 50 passengers aboard.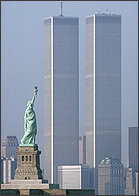 1962–The U.S. begins spraying defoliants in Vietnam to reveal Viet Cong guerrillas.
1962–The U.S. conducts a nuclear test at Nevada Test Site.
1964–Plans are announced for the construction of the World Trade Center in New York.
1964–The Beatles single
I Want to Hold Your Hand
enters the "Hot 100" at #45, just 10 days after its release, making it the fastest-breaking and fastest-selling single in Capitol Records history.
1967–The U.S. conducts a nuclear test at Nevada Test Site.
1967–Albert DeSalvo, the Boston Strangler, is sentenced to life in prison. Some believe the real Boston Strangler was never captured.
1968–The USSR conducts a nuclear test.
1969–United Airlines Flight 266 crashes into Santa Monica Bay in California, killing all 32 passengers and six crew members.
1969–Pete Best wins his defamation suit against The Beatles. He had sought eight million dollars, but won considerably less.

1969–Blood, Sweat and Tears release their second album, simply titled
Blood, Sweat and Tears
. It tops the charts, and produces the hit singles
Spinning Wheel
and
And When I Die
.
1970–Religious leader, David O. McKay, 9th President of The Church of Jesus Christ of Latter-day Saints, dies in Salt Lake City, Utah, at age 96.
1973–The final episode of
Monty Python's Flying Circus
is aired on the BBC.
1973–Pink Floyd begins recording their record breaking album
Dark Side of the Moon
.
1973–A baby is carried 300 to 400 yards by a tornado at Corey, Louisiana. Fortunately, the child suffers only minor injuries.
1974–Israel and Egypt sign a weapons accord.
1974–A Disengagement of Forces agreement is signed between the Israeli and Egyptian governments, ending conflict on the Egyptian front of the Yom Kippur War.
1975–A chart topper:
Mandy
by Barry Manilow.
1976–Lebanese Christian militias overrun Karantina, Beirut, killing at least 1,000 people.
1976–Super Bowl X: The Pittsburgh Steelers beat the Dallas Cowboys, 21-17.
1977–Scientists identify a previously unknown bacterium as the cause of the mysterious Legionnaires' disease.
1977–The worst rail disaster in the country's history occurs at Granville, Sydney, Australia, killing 83 people.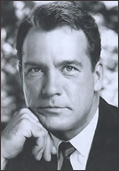 1977–On the eve of President-elect Jimmy Carter's inauguration, a televised Inaugural Concert takes place. Among the performers are Linda Ronstadt and Aretha Franklin, while in the audience are people like John Lennon and Paul Simon.
1977–SFR Yugoslavia's Prime minister, Dzemal Bijedic, his wife, and six others are killed in a plane crash in Bosnia and Herzegovina.
1978–The European Court of Human Rights finds the government of the United Kingdom guilty of mistreating prisoners in Northern Ireland, but not guilty of torture.
1978–The roof structure of the Hartford Civic Center (present-day XL Center) collapses after a significant snowfall in Hartford, Connecticut.
1978–Actor, Carl Betz, dies of lung cancer in Los Angeles, California, at age 56. He is best known for the role of Dr. Alex Stone on the popular TV sitcom
The Donna Reed Show
.
1980–Gold reaches a record high of $1,000 an ounce.
1980–It is determined that Paul McCartney will be held in jail in Japan for 10 more days. Paul's request for a guitar in his cell is denied.
1980–The owners of Studio 54, Steve Rubell and Ivan Schrager, receive a sentence of 3-1/2 years and a fine of $20,000 for tax evasion. The popular New York City club was the place to be for the rich and famous during the "disco years" of the late 1970s.
1981–Phil Smith and Phil Mayfield parachute off a skyscraper in Houston, Texas, becoming the first two people to BASE jump from objects in all four categories: buildings, antennae, spans (bridges), and earth (cliffs).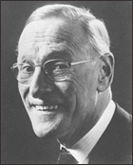 1983–The first graphic user interface (GUI)/mouse computer, the Apple Lisa, is introduced.
1983–The International Olympic Committee returns Jim Thorpe's Olympic medals to his family.
1985–The newspaper
USA Today
takes a poll of its readers as to where the Rock and Roll Hall of Fame should be built. The winning city is Cleveland, Ohio.
1985–Actor, Wilfrid Brambell, dies of cancer in Westminster, London, England, at age 72. He is widely known for the role of Paul McCartney's grandfather in The Beatles' first feature film
A Hard Day's Night
. He also was also known for his starring role in the British TV series
Steptoe and Son
. He appeared in the films
Serious Charge, Urge to Kill, What a Whopper, The Boys, The Three Lives of Thomasina, San Ferry Ann, Alice in Wonderland,
and
The Adventures of Picasso
.
1987–A winter storm blankets Oklahoma City in eight inches of snow, while snowfall totals throughout Oklahoma range up to 13 inches, with drifts five feet high. The cost of collapsed roofs across the state results in $7 million in damages.
1988–Westwood One radio network begins broadcasting the four-year series "The Lost Lennon Tapes," using material provided by Yoko Ono. Around 300 hours of rare Lennon material is made available, although these are carefully doled out in small portions on each program, and are sometimes outweighed by over-familiar material. The exclusive material includes studio outtakes, live performances, alternate mixes, home demos, plus many interesting interviews and miscellaneous clips. The first show, hosted by Lennon confidante, Elliot Mintz, is a three-hour introductory program.
1988–A storm causes a 15- to 20-foot surf along the southern coast of California, resulting in more than $50 million damage. And a small tornado in Orange County, California, lifts a baseball dugout 15 feet into the air, dumping it in the street 150 yards away.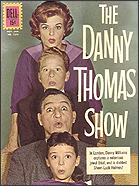 1989–The 4th Annual Rock and Roll Hall of Fame Induction Ceremony is held. This year's inductees are: (Performers) The Rolling Stones, The Temptations, Dion, Otis Redding, and Stevie Wonder; (Non-Performer) Phil Spector; and (Early Influence) Bessie Smith, The Soul Stirrers, and The Ink Spots. The ceremony takes place at The Waldorf Astoria Hotel in New York City. The evening was dedicated to Roy Orbison, the first living inductee to pass away.
1990–Marion Barry, Mayor of Washington, D.C., is arrested for drug possession in an FBI sting.
1990–Child actor, Rusty Hamer, dies of a self-inflicted gunshot wound to the head in DeRidder, Louisiana, at age 42. He is best known for the role of the wisecracking, older-than-his-years son of Danny Thomas in the TV series
Make Room for Daddy
and
The Danny Thomas Show
. Hamer's suicide raised awareness of the potential mental fragility of child performers and inspired fellow former child actor, Paul Petersen, of
The Donna Reed Show
, to establish the support group, "A Minor Consideration," which seeks to improve working conditions for young actors and assists former child stars in making the transition from past fame to adult life.
1991–After 62 years, Eastern Airlines goes out of business.
1992–The 49th Annual Golden Globe Awards announces its winners. Best Picture:
Bugsy;
Best Actor: Nick Nolte for
The Prince of Tides;
Best Actress: Jodie Foster for
The Silence of the Lambs;
Best Director: Oliver Stone for
JFK;
Best Musical:
Beauty and the Beast;
Best Foreign Film:
Europa, Europa
.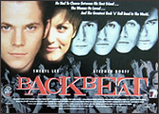 1993–For the first time, Martin Luther King, Jr. Day is observed as an official U.S. holiday in all 50 states.
1994–The film,
Backbeat
, which tells the story of "fifth Beatle" Stuart Sutcliffe, has an advance screening at the Odeon Marble Arch cinema in London, England.
1995–A network of caves is discovered near the town of Vallon-Pont-d'Arc in southern France, containing paintings and engravings determined to be 17,000 to 20,000 years old.
1996–Lisa Marie Presley (daughter of Elvis Presley) files for divorce from Michael Jackson.
1996–Pool hustler, Minnesota Fats, dies in Nashville, Tennessee, at age 82. Although he never won a major pool tournament as "Fats," he was perhaps the most publicly recognized pool player in America. He took the name in 1961, claiming that the character of Minnesota Fats in the movie,
The Hustler
(starring Paul Newman and Jackie Gleason), was based on him.
1997–Borge Ousland, of Norway, becomes the first person to cross Antarctica alone and unaided.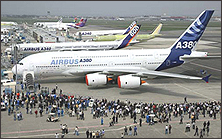 1998–The 55th Annual Golden Globe Awards announces its winners. Best Picture:
Titanic;
Best Actor: Peter Fonda for
Ulee's Gold;
Best Actress: Judi Dench for
Mrs. Brown;
Best Director: James Cameron for
Titanic;
Best Comedy:
As Good as It Gets;
Best Foreign Film:
My Life in Pink
.
2000–The Tagish Lake meteorite impacts the Earth.
2002–The Sierra Leone Civil War is declared over.
2003–A bushfire in in Canberra, Australia, kills 4 people and destroys over 500 homes.
2005–Airbus A380, the world's largest commercial jet, is unveiled in Toulouse, France. The jet offers lounge bars, restaurants, duty free shops, self serve snack bars, beds, and shower-spas. The airbus seats a maximum of 853 passengers.
2007–Hurricane Kyrill causes at least 44 deaths across 20 countries in Western Europe.
2008–Actress, Lois Nettleton, dies of lung cancer in Woodland Hills, California, at age 80. She is best known for her work on television and was seen on the shows
The Twilight Zone, Naked City, Route 66, The Alfred Hitchcock Hour, The Fugitive, Bonanza, Gunsmoke, Kung Fu,
and
Hawaii Five-O
. She appeared in the films
A Face in the Crowd, Period of Adjustment, Come Fly with Me, Mail Order Bride, Dirty Dingus Magee,
and
The Best Little Whorehouse in Texas
.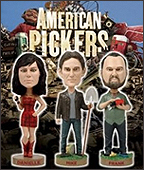 2010–The reality show,
American Pickers
, debuts on the History Channel.
2010–Folk singer, Kate McGarrigle, dies of cancer in Montreal, Canada, at age 63. She rose to prominence with her sister, Anna McGarrigle, when they recorded together in the 1970s. Once married to folk singer, Loudon Wainwright III, Kate was the mother of singers Rufus and Martha Wainwright. She made her last public appearance, with Rufus and Martha Wainwright, at the Royal Albert Hall in London, England, just six weeks before her death. The show raised $55,000 for the Kate McGarrigle Fund.
2011–The largest known collection of Beatles memorabilia goes on display in Buenos Aires, Argentina. Rodolfo Vazquez, a 53-year-old accountant, turned his mammoth Beatles collection of more than 8,500 objects into a self-styled museum. Some of the items on display are a box of condoms bearing the names of John Lennon and Yoko Ono, a brick from the Cavern Club, a chunk of the stage from the Star Club in Hamburg, Germany, and certified copies of the Beatles' birth certificates.
2011–Politician and diplomat, Sargeant Shriver, dies from Alzheimer's disease in Bethesda, Maryland, at age 95. He was the 21st U.S. Ambassador to France. As a member of the Kennedy family, he served in the John F. Kennedy and Lyndon B. Johnson administrations. He was married to Eunice Kennedy and newswoman, Maria Shriver, was his daughter.
2012–The largest protest in the history of the Internet takes place as people all over the world participate in the Stop Online Piracy Act (SOPA) blackout.
2013–Time Warner Cable announces that they will no longer accept ads for guns or any form of firearms on any of its cable systems.
2014–Sasheer Zamata joins the cast of
Saturday Night Live,
becoming the show's first black female cast member in six years.
2015–Rock drummer, Dallas Taylor, dies in Los Angeles, California, at age 66. He was a session drummer who played on several rock records of the 1960s and 1970s. He is best known as the drummer on Crosby, Stills and Nash's debut album,
Crosby, Stills & Nash,
and their follow-up with Neil Young,
Déjà Vu
. Taylor was also the drummer for Stephen Stills' group, Manassas, in 1972 and 1973.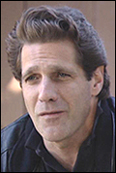 2016–The Russian Duma rejects a Communist Party bill banning homosexual expression.
2016–Musician, Glenn Frey, dies of complications from pneumonia, rheumatoid arthritis, and ulcerative colitis in New York, New York, at age 67. He was a singer, songwriter, and producer, best known as a founding member of rock band, The Eagles. He sang lead vocals on songs such as
Take It Easy, Peaceful Easy Feeling, Tequila Sunrise, Already Gone, Lyin' Eyes, New Kid in Town,
and
Heartache Tonight
.
2017–Former President George H.W. Bush is hospitalized in intensive care at Houston Methodist Hospital for treatment of pneumonia. His wife, Barbara, is also hospitalized for fatigue and coughing.
2017–Thousands of British tourists are evacuated from the Gambia, as West African states prepare to take military action to remove President Yahya Jammeh from power as his term ends.
2017–Russia extends Edward Snowden's residence permit until 2020.
2017–Paul McCartney sues Sony/ATV Music Publishing to regain the rights to a list of Beatles songs he wrote or co-wrote with John Lennon.
2017–An earthquake and aftershocks near Amatrice result in the Metro system being evacuated in Rome, Italy.
2017–Opera singer, Roberta Peters, dies of Parkinson's disease at age 86. One of the most prominent American singers to achieve lasting fame and success in opera, Peters is noted for her 35-year association with the Metropolitan Opera Company in New York.
PHOTOS TOP TO BOTTOM: Emperor Daigo of Japan; Francisco Pizarro; Peter Roget; Winnie-the-Pooh; Oliver Hardy; Cary Grant; White Sands National Monument; Curly Howard; Kevin Costner; the original World Trade Center; Blood, Sweat and Tears' second album; Carl Betz; Wilfrid Brambell;
The Danny Thomas Show; Backbeat
poster; Airbus A380;
American Pickers
(bobbleheads); and Glenn Frey.