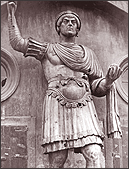 347–Roman Emperor, Flavius Theodosius Augustus I, is born in Coca (modern Spain).
532–The Nika riots in Constantinople takes place, as a quarrel between supporters of different chariot teams (the Blues and the Greens) in the Hippodrome escalates into violence.
705–Pope John VI dies in Rome, Byzantine Empire, at age 50.
782–Emperor Konin dies in Heijo-Kyo, Japan, at age 72.
812–Byzantine Emperor, Staurakios, dies in from a battle wound in a monastery.
844–Byzantine Emperor, Michael I Rangabe, dies in Prote Island, Greece, at age 74.
1055–Byzantine Emperor, Constantine IX Monomachos, dies in Constantinople, at age 52. Theodora is crowned Empress of the Byzantine Empire.
1158–Vladislav II becomes the King of Bohemia.
1209–Emperor Möngke Khan of Mongolia, is born in Mongolia. He was the first Great Khan from the Toluid line and made significant reforms to improve the administration of the Empire during his reign. Under Möngke, the Mongols conquered Iraq and Syria, as well as the kingdom of Nanzhao.
1322–Emperor Komyo of Japan is born Yutahito in Kyoto, Japan.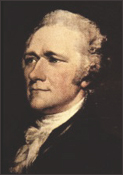 1359–Emperor Go-En'yu of Japan is born Ohito in Kyoto, Japan.
1569–The first recorded lottery takes place in England.
1571–Austrian nobility are granted freedom of religion.
1693–Following an estimated magnitude of 6.2 foreshock on January 9th, a 7.4 earthquake strikes Southern Italy, rocking Sicily, Calabria, and Malta for four minutes. The most powerful earthquake in Italian history destroyed at least 70 towns and cities, causing significant damage to an area of over 2,000 square miles. An estimated 60,000 were killed by the initial quake, with subsequent tsunamis devastating villages on the Ionian Sea and the Straits of Messina, killing thousands more.
1755–Alexander Hamilton, the first U.S. Secretary of the Treasury, is born in Charlestown, Nevis, West Indies.
1759–The first American life insurance company is incorporated in Philadelphia, Pennsylvania.
1785–The Continental Congress convenes in New York City.
1787–William Herschel discovers Titania and Oberon, two moons of the planet Uranus.
1797–Farmer, Francis Lightfoot Lee, signer of the Declaration of Independence, dies at age 62.
1805–The Michigan Territory is created.
1807–Ezra Cornell, founder of Western Union Telegraph and Cornell University, is born in Westchester Landing, the Bronx, New York.
1815–Politician, John A. Macdonald, is born in Glasgow, Scotland. He was the first Prime Minister of Canada.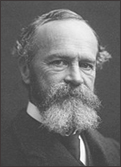 1842–Psychologist and philosopher, William James, is born in New York, New York. James was one of the leading thinkers of the late 19th century and is considered one of the most influential philosophers that America has ever produced. He is one of the greatest figures associated with the philosophical school known as pragmatism, and is cited as one of the founders of functional psychology and the philosophical perspective known as radical empiricism.
1843–Francis Scott Key, composer of
The Star Spangled Banner,
dies of pleurisy in Baltimore, Maryland, at age 63. America's "National Anthem" has never been replaced.
1849–Outlaw, Josiah Gordon "Doc" Scurlock, is born in Tallapoosa County, Alabama. A founding member of the Regulators during the Lincoln County War in New Mexico, Scurlock rode alongside Billy the Kid. In late 1879, Scurlock moved to Texas, where he settled down and became a highly respected citizen: on the 1880 census in Potter County, Texas, he was running the mail station. In the western film, Young Guns, Scurlock was played by actor Kiefer Sutherland, as a polite, moral, poetry-writing cowboy. Sutherland agreed to return for the sequel, Young Guns II, but only if his character was killed off, as he didn't want to remain with the film franchise. That was fiction, and not what actually happened to Scurlock.
1861–Alabama becomes the fourth state to secede from the Union.
1863–In the American Civil War, the CSS Alabama encounters and sinks the USS Hatteras off Galveston Lighthouse in Texas.
1864–Charing Cross Station opens in London, England.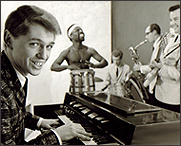 1866–SS London, an English steamship, sinks in the Bay of Biscay.
1878–Theodoros Pangalos, President of Greece (1925-1926), is born in Salamis, Greece.
1879–The Anglo-Zulu War begins.
1892–Artist, Paul Gauguin, marries a 13-year-old Tahitian girl.
1895–Inventor, Laurens Hammond, is born in Evanston, Illinois. He will study science and design an electronic organ, naming it the Hammond "Model B3." The B3 was used in blues, jazz, and progessive rock to a very high degree. Especially in rock, it defined the sound of Steppenwolf and Three Dog Night, along with many others. And in R&B, the B3 was the organ of choice for musicians such as Jimmy Smith, Georgie Fame, and Alan Price.
1902–
Popular Mechanics
magazine is published for the first time.
1905–Detective writer, Manfred Bonnington Lee, is born Emanuel Benjamin Lepofsky in Brooklyn, New York. With his cousin, Frederic Dannay, he created the fictional character of Ellery Queen: the two also wrote under the pen name of Ellery Queen. During the 1930s and much of the 1940s, Ellery Queen was possibly the best known American fictional detective. Movies, radio shows, and television shows were based on Dannay and Lee's works.
1906–Chemist, Albert Hofmann, is born in Baden, Switzerland. He is best known for being the first person to synthesize, ingest, and learn of the psychedelic effects of lysergic acid diethylamide (LSD). Hofmann was also the first person to isolate, synthesize, and name the principal psychedelic mushroom compounds psilocybin and psilocin. He authored more than 100 scientific articles and numerous books, including
LSD: My Problem Child
.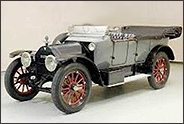 1908–Grand Canyon National Monument is founded.
1912–Immigrant textile workers in Lawrence, Massachusetts, go on strike when wages are reduced in response to a mandated shortening of the work week.
1913–The first sedan-type car (a Hudson) goes on display at the 13th Auto Show in New York City.
1917–The Kingsland munitions factory explosion in Lyndhurst, New Jersey, occurs as a result of sabotage.
1918–A severe blizzard completely immobilizes the Midwestern section of the U.S., stopping mail service for two weeks.
1919–Romania reincorporates Transylvania.
1922–Insulin is used for the first time to treat diabetes in a human patient.
1923–Troops from France and Belgium occupy the Ruhr area to force Germany to make its World War I reparation payments.
1923–Constantine I, King of Greece (1913-1917 and 1920-1922), dies in exile in Palermo, Sicily, at age 54.
1924–Blues artist, Slim Harpo, is born James Isaac Moore in Lobdell, Louisiana. His most successful and influential recordings included
I'm a King Bee, Rainin' In My Heart,
and
Baby Scratch My Back
, which reached #1 on the R&B chart. His stage name was derived from the popular nickname, "the harp," for the blues harmonica.
1926–Broadcasting executive, Grant (Almerin) Tinker, is born in Stamford, Connecticut. He would marry actress, Mary Tyler Moore, and they would co-found the production company, M-T-M Enterprises, which produced
The Mary Tyler Moore Show
. After their divorce, he became the Chairman and CEO of NBC-TV from 1981 to 1986. During his tenure, the network produced popular shows such as
The Cosby Show, Family Ties, The Golden Girls, Cheers, Night Court,
and
Hill Street Blues
.
1927–Louis B. Mayer, head of the film studio Metro-Goldwyn-Mayer (MGM), announces the creation of the Academy of Motion Picture Arts and Sciences, at a banquet in Los Angeles, California.
1928–Film producer, David L. Wolper, is born in New York, New York. Among his productions are
The Thin Blue Line, In Search of Man, The Undersea World of Jacques Cousteau, Rise and Fall of the Third Reich, The Hellstrom Chronicle, Roots, The Thorn Birds, This Is Elvis,
and
Imagine: John Lennon
.
1928–Novelist and poet, Thomas Hardy, dies of heart trouble in Dorchester, Dorset, England, at age 87. Amongs his works are
Far from the Madding Crowd
and
Tess of the d'Urbervilles
. Hardy's birthplace in Bockhampton, and his house Max Gate, both in Dorchester, are owned by the National Trust.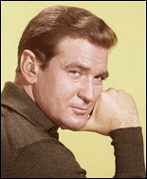 1930–Actor, Rod Taylor, is born Rodney Stuart Taylor in Lidcombe, New South Wales, Australia. He is best known for his roles in
The Time Machine
and Alfred Hitchcock's
The Birds
. He also appeared in the films
The Catered Affair, Giant, Raintree County, A Gathering of Eagles, Sunday in New York, 36 Hours, Young Cassidy, Do Not Disturb,
and
Hotel
.
1935–Female aviator, Amelia Earhart, flies non-stop from Honolulu to Oakland, California.
1942–During World War II, the Japanese capture Kuala Lumpur.
1942–In World War II, the Japanese attack Tarakan in Borneo, Netherlands Indies, during the Battle of Tarakan.
1942–Rock saxophonist, Clarence Clemons, is born Clarence Anicholas Clemons, Jr., in Norfolk County, Virginia. Known as "The Big Man" (he was reported to be 6'5" tall), from 1972 until his death, he was a prominent member of Bruce Springsteen's E Street Band, playing the tenor saxophone.
1943–The United States and United Kingdom give up territorial rights in China.
1943–Italian-American anarchist, Carlo Tresca, is assassinated in New York City.
1945–Actress, Christine (Maria) Kaufmann, is born in Lengdorf, Styria, Austria. She appeared in the films
The Last Days of Pompeii, Town Without Pity, Taras Bulba, Wild and Wonderful, Murders in the Rue Morgue,
and
Bagdad Café
. She was married to actor, Tony Curtis.
1946–Enver Hoxha, Secretary General of the Communist Party of Albania, declares the People's Republic of Albania, naming himself as head of state.
1946–Country singer, Naomi Judd, of the duo The Judds, is born Diana Ellen Judd in Ashland, Kentucky. As country music's most famous mother-daughter team, The Judds scored 20 "Top 10" hits, among them,
Love Can Build a Bridge
. She is the mother of singer, Wynonna Judd, and actress, Ashley Judd.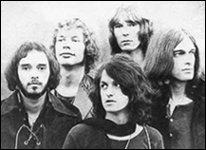 1946–Tony Kaye, of the progressive rock group, Yes, is born Anthony John Selvidge in Leicester, England. The original line-up of Yes featured Kaye on keyboards, Peter Banks on guitar, Chris Squire on bass guitar, Jon Anderson on vocals, and Bill Bruford on drums. They released two albums:
Yes
and
Time and a Word
.
1949–The first "networked" television broadcasts take place, as KDKA-TV in Pittsburgh, Pennsylvania, goes on the air connecting the East Coast and Midwest programming.
1949–For the first time, snowfall is recorded in Los Angeles, California.
1949–Book publisher, Nelson Doubleday, dies in Oyster Bay, Long Island, at age 59. He was president of Doubleday Company from 1922-1946: his father, Frank N. Doubleday, was the founder of the business.
1949–Frederick "Dennis" Greene, of Sha Na Na, is born in New York, New York. He sang lead in the song
Tears on My Pillow,
when he appeared with the group in the movie
Grease
in 1978. After Greene graduated from Yale Law School, he worked as Vice President of Production and Features at Columbia Pictures. He taught at Florida A&M University and the University of Oregon, and was a visiting professor at several other universities, including Ohio State University, Seton Hall University, and the University of Connecticut.
1952–Jazz musician, Lee Ritenour, is born in Los Angeles, California. Throughout his career, Ritenour experimented with different styles of music. A true fusionist, he has often incorporated elements of funk, pop, rock, blues, and classical music with jazz.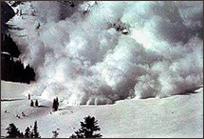 1957–The African Convention is founded in Dakar, Senegal.
1960–Boxer, Lamar Clark, sets a professional boxing record with 44 consecutive knockouts.
1960–Henry Lee Lucas, once listed as America's most prolific serial killer, commits his first known murder.
1962–While tied to its pier in Polyarny, the Soviet submarine B-37 is destroyed when fire breaks out in its torpedo compartment.
1962–The volcano, Huascaran, erupts in Peru, killing 4,000 people.
1962–The Beatles perform a lunchtime show at the Cavern Club in Liverpool, England.
1963–The first discotheque, the Whisky a Go Go, opens on the Sunset Strip in Los Angeles, California. Following the "go-go and twist dance craze," the rock club would become a hangout for musicians trying to break into the music industry, as well as the launch pad for early-psychedelic rockers, The Doors.
1963–The Beatles' single
Please Please Me / Ask Me Why
is released in the U.K. on the Parlophone label. "I can't think of any other group currently recording in this style," notes
New Musical Express
reviewer and DJ, Keith Fordyce. "I shan't be in the least surprised to see the charts invaded by Beatles."

1964–The U.S. Surgeon General, Dr. Luther Terry, M.D., publishes the landmark report "Smoking and Health: Report of the Advisory Committee to the Surgeon General of the United States," saying that smoking may be hazardous to human health, sparking national and worldwide anti-smoking efforts.
1964–A chart topper:
Louie Louie
by The Kingsmen. The record was banned by a handful of U.S. radio stations because of its indecipherable lyrics, which were rumored to contain obscene words. To the point of ridiculousness, the FBI even investigated the song, finally concluding that there was really nothing wrong with the controversial record.
1966–Politician, Lal Bahadur Shastri, dies of a heart attack in Tashkent, Soviet Union (present-day Uzbekistan), at age 61. He was the second Prime Minister of India. Shastri's sudden death has led to persistent conspiracy theories that he was poisoned.
1967–The Jimi Hendrix Experience records
Purple Haze
at De Lane Lea studios in London, England. Jimi also signed with a new label, Track Records.
1968–London's
Daily Mirror
reports that Jimi Hendrix has moved into the townhouse where George Frederick Handel is believed to have composed
Water Music
and
The Messiah
. Hendrix assures the newspaper that he will also compose in the Handel house and "not let the tradition down."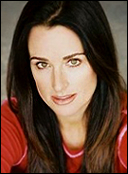 1969–Child actress and "Real Beverly Hills Housewife," Kyle (Egan) Richards, is born in Beverly Hills, California. Her older sister, Kim Richards, was also a child actress, appearing in
Escape From Witch Mountain
, and many other movies and TV shows. As an actress, Kyle has appeared in many TV shows, including
Little House on the Prairie, Fantasy Island,
and
CHiPs
. Nicky and Paris Hilton are her nieces, the daughters of her sister, Kathy Hilton.
1970–Super Bowl IV: The Kansas City Chiefs beat the Minnesota Vikings, 23-7.
1971–R&B singer-songwriter, Mary Jane Blige, is born in the Bronx, New York.
1972–East Pakistan changes its name to Bangladesh.
1972–Actress, Amanda Peet, is born in New York, New York. She has appeared in the films
One Fine Day, Origin of the Species, 1999, Playing by Heart, Simply Irresistible, The Whole Nine Yards, Saving Silverman, Changing Lanes, Something's Gotta Give, A Lot Like Love,
and
2012
.
1973–The trial of the perpetrators of the Watergate break-in begins in Washington, D.C.
1973–Major League Baseball owners vote in approval of the American League adopting the designated hitter position.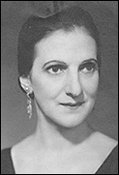 1979–Actor, Jack Soo, dies of cancer in Los Angeles, California, at age 61. He is best known for his role as Detective Nick Yemana on the TV sitcom
Barney Miller
.
1981–Character actress, Beulah Bondi, dies from pulmonary complications caused by broken ribs (when she tripped over her cat) in Los Angeles, California, at age 91. She appeared in the films
It's a Wonderful Life, The Gorgeous Hussy, Of Human Hearts, Mr. Smith Goes to Washington, Our Town, The Snake Pit, A Summer Place,
and
Tammy Tell Me True
.
1984–Web developer, Matt Mullenweg, is born in Houston, Texas. He is the co-creator of WordPress.
1986–The Gateway Bridge, in Queensland, Australia, is officially opened.
1988–Snow and high winds in Utah cause a 50-car pileup along Interstate 15.
1988–Ace World War II pilot, Gregory "Pappy" Boyington, dies of cancer at age 75, in Fresno, California. He was a highly decorated American combat pilot who was a United States Marine Corps fighter ace during World War II: he received both the Medal of Honor and the Navy Cross. The television series
Baa Baa Black Sheep
was inspired by Boyington and his men in the "Black Sheep" squadron.
1989–Chemical weapons are banned by 140 nations.
1991–The U.S. Congress empowers President H.W. Bush to order an attack on Iraq.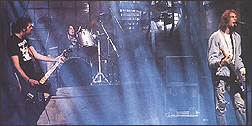 1992–Grunge rockers, Nirvana, appear on NBC-TV's
Saturday Night Live
, performing two songs,
Smells Like Teen Spirit
and
Territorial Pissings
.
1994–The Irish Government announces the end of a 15-year broadcasting ban on the IRA and its political arm, Sinn Féin.
1995–The WB (Warner Brothers) Television Network is launched on cable TV.
1996–STS-72 launches from the Kennedy Space Center marking the start of the 74th Space Shuttle mission and the 10th flight of Endeavour.
1997–The Telstar 401 Satellite fails.
1997–Producer-director-actor, Sheldon Leonard, dies of natural causes in Beverly Hills, California, at age 89. He produced the TV shows
The Andy Griffith Show, The Danny Thomas Show, The Dick Van Dyke Show,
and
I Spy
.
1998–Over 100 people are killed in the Sidi-Hamed massacre in Algeria.
1999–Singer-actress, Lena Horne, renews her recording contract with Blue Note Records at age 81. Blue Note president, Bruce Lundvall, announces the new contract at a 60th anniversary celebration for the label at the Blue Note Club in New York.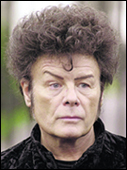 1999–Boy band, 'n Sync, wins the award for Favorite Pop-Rock New Artist at the 26th Annual American Music Awards in Los Angeles, California.
2000–Gary Glitter is released from prison after serving half of a four-month sentence for possessing child pornography that he had downloaded from the Internet. Glitter was placed on the sex offenders register for seven years.
2000–Businessman, Ivan Combe, dies in Greenwich, Connecticut, at age 88. He invented Clearasil and Odor Eaters.
2001–Actor, Michael Williams, dies in Hampstead, London, England, at age 65. He worked on stage, in television, and in film. He appeared on stage in
A Midsummer Night's Dream, King Lear, Marat/Sade, Hamlet,
and
The Tempest
. He appeared in the films
The Trial of Joan of Arc, Tell Me Lies, Dead Cert, Enigma, Educating Rita, Henry V,
and
Tea with Mussolini
.
2002–The first planeload of al-Qaida prisoners from Afghanistan arrive at a U.S. military detention camp in Guantanamo, Cuba.
2003–Illinois Governor, George Ryan, commutes the death sentences of 167 prisoners on Illinois's death row, based on the Jon Burge scandal.
2003–Pete Townshend, of the Who, issues a public statement denying being a pedophile after his name was linked with an Internet porn investigation.
2003–Actress-singer, Toni Collette, marries musician, Dave Galafassi, in a Buddhist ceremony near Sydney, Australia.
2003–Mickey Finn, of T.Rex, dies from alcohol-related liver problems in Croydon, Surrey, England, at age 55.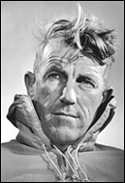 2005–Drummer, Spencer Dryden, dies of colon cancer in Petaluma, California, at age 66. He worked with Jefferson Airplane, The Peanut Butter Conspiracy, and New Riders of the Purple Sage.
2007–Author, Robert Anton Wilson, dies in Capitola, California, at age 75. He is best known for
The Illuminatus! Trilogy: The Eye in the Pyramid, The Golden Apple,
and
Leviathan
(co-written with Robert Shea).
2008–Baghdad, Iraq, experiences its first snowfall in about 100 years.
2008–Former Beatle, Ringo Starr, helps launch the celebrations for Liverpool's year as the European Capital of Culture. The opening party kicked off a year-long program of more than 350 events.
2008–New Zealand mountaineer, Sir Edmund Hillary, the first man to climb Mt. Everest in 1953, dies of a heart attack at age 88.
2008–Carl Karcher, co-founder of the Carl's Jr. hamburger chain, dies from complications of Parkinson's disease in Fullerton, California, at age 90.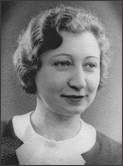 2009–The 66th Annual Golden Globe Awards announces its winners. Best Picture:
Slumdog Millionaire;
Best Actor: Mickey Rourke for
The Wrestler;
Best Actress: Kate Winslet for
Revolutionary Road;
Best Director: Danny Boyle for
Slumdog Millionaire;
Best Musical: Vicky Cristina
Barcelona;
Best Foreign Film:
Waltz with Bashir
.
2010–Humanitarian, Miep Gies, dies of complications from a fall in a nursing home in Hoorn, North Holland, Netherlands, at age 100. She was one of the Dutch citizens who hid Anne Frank, her family, and four other Jews from the Nazis in an annex above Anne's father's business premises during World War II. She retrieved Anne Frank's diary after the family was arrested and kept the papers safe until Otto Frank returned from Auschwitz in 1945.
2011–Following 24 hours of torrential rains, numerous floods and mudslides strike several towns near Rio de Janeiro, Brazil. An estimated 903 deaths were reported in towns of the mountainous regions of the state, where many buildings are susceptible to landslide hazards due to the steep terrain.
2011–Actor, David Nelson, dies of colon cancer in Century City, California, at age 74. As a member of the show business family, The Nelsons, he appeared in the long-running TV sitcom
The Adventures of Ozzie and Harriet
. He appeared in the films
Peyton Place, The Big Circus, -30-, The Big Show,
and
Cry-Baby
.
2013–One French soldier and 17 militants are killed in a failed attempt to free a French hostage in Bulo Marer, Somalia.
2013–Scientist, Tom Parry Jones, dies of Parkinson's disease at Llandudno General Hospital in Wales, at age 77. He invented the electronic breathalyzer.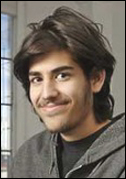 2013–Television and radio personality, Jimmy O'Neill, dies in West Hollywood, California, at age 73. He hosted the 1960s pop music show
Shindig!
from 1964 to 1966.
2013–Computer programmer and Internet activist, Aaron H. Swartz, dies of an apparent suicide by hanging in his apartment in Brooklyn, New York, at age 26. In June 2013, Swartz was posthumously inducted into the Internet Hall of Fame.
2014–Muhammad Habibur Rahman, Indian-Bangladeshi jurist and politician, dies in Dhaka, Bangladesh, at age 85. He was the Prime Minister of Bangladesh in 1996.
2014–Ariel Sharon, the 11th Prime Minister of Israel, dies after spending eight years in a coma in Ramat Gan, Israel, at age 85.
2015–The 72nd Annual Golden Globe Awards announces its winners. Best Picture: Boyhood; Best Actor: Eddie Redmayne for The Theory of Everything; Best Actress: Julianne Moore for Still Alice; Best Director: Richard Linklater for Boyhood; Best Musical or Comedy: The Grand Budapest Hotel; Best Foreign Film: Leviathan (Russia). The Cecil B. DeMille Lifetime Achievement Award went to George Clooney.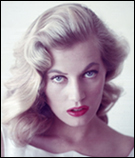 2015–Actress, Anita Eckberg, dies of complications from a longtime illness in Rocca di Papa, Italy, at age 83. In December 2011, it was reported that the 80-year-old Ekberg was destitute following three months in a hospital with a broken thigh, during which time her home was robbed and badly damaged in a fire. Ekberg applied for help from the Fellini Foundation, itself in difficult financial straits. She appeared in the films
Blood Alley, Artists and Models, La Dolce Vita, Behind Closed Doors, 4 for Texas, Way... Way Out,
and
Woman Times Seven
.
2016–A U.S. airstrike destroys an ISIL money and payroll hub in central Mosul.
2016–Thousands of protesters in Leipzig, Germany, demonstrate against a record refugee influx they blame for mass sexual violence at New Year's Eve events in Cologne and other German cities. Many chanted "We are the people," "Resistance!" and "Deport them!" The rally was organized by a local chapter of PEGIDA (Patriotic Europeans Against the Islamisation of the Occident).
2017–President-elect Donald Trump holds his first post-election press conference in New York City.
2017–Norway becomes the first country to start a complete switch-off of national FM radio stations. The change, from the analogue FM system to digital audio broadcasting, is expected to be completed by the end of the year.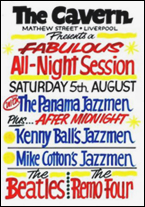 2017–The Elbphilharmonie concert hall in Hamburg, Germany, is officially inaugurated with light shows and concerts of the Elbphilharmonie Orchestra.
2017–Environmentalists and "netizens" protest the planned construction of a Nickelodeon-themed underwater amusement park and resort by Viacom International Media Networks in Coron, Palawan, Philippines, despite claims by Viacom that the project will advocate marine resources conservation.
2017–Rockabilly and swing musician, Tommy Allsup, dies in Lubbock, Texas, at age 85. Allsup worked with entertainers such as Buddy Holly and Bob Wills & His Texas Playboys. Allsup was touring with Holly, Ritchie Valens, and J.P. "The Big Bopper" Richardson, when he lost a fateful coin toss with Valens for a seat on the plane that crashed, killing Valens, Holly, Richardson, and the pilot on February 3, 1959.
2017–British poster artist, Tony Booth, die of cancer in Upton, Merseyside, England, at age 83. He is best known as the original poster artist for The Beatles and other bands in the Merseybeat era. He created hundreds of hand-lettered posters that have become collector's items, as over the decades very few of Booth's 1960s original posters have survived.
PHOTOS TOP TO BOTTOM: Roman Emperor, Flavius Theodosius Augustus I; Alexander Hamilton; William James; Georgie Fame at his Hammond organ; Hudson sedan; Mary Tyler Moore and Grant Tinker; Rod Taylor; the rock band Yes; Huascaran volcano;
Louie Louie
by The Kingsmen; Kyle Richards; Beulah Bondi; Nirvana on
Saturday Night Live;
Gary Glitter; Sir Edmund Hillary; Miep Gies; Aaron H. Swartz; Anita Eckberg; and a hand-lettered poster by artist Tony Booth.