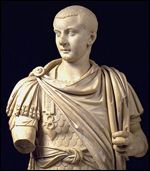 225–Roman Emperor, Gordian III, is born Marcus Antonius Gordianus Pius.
250–Emperor Decius begins a widespread persecution of Christians in Rome. Pope Fabian is martyred.
649–King Chindasuinth, at the urging of Bishop Braulio of Zaragoza, crowns his son, Recceswinth, as co-ruler of the Visigothic Kingdom.
842–Byzantine Emperor, Theophilos, dies in Constantinople, at age 28.
1029–Alp Arslan, second Sultan of the Seljuk Empire, is born Adud ad-Dawlah. As Sultan, he greatly expanded Seljuk territory and consolidated power, defeating rivals to the south and northwest. His victory over the Byzantines at Manzikert ushered in the Turkish settlement of Anatolia. For his military prowess, personal valour, and fighting skills, he obtained the name Alp Arslan, which means "Heroic Lion."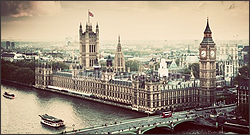 1189–Emperor Shizong of Jin dies at age 65.
1265–The English Parliament conducts its first meeting in the Palace of Westminster, now also known as the Houses of Parliament.
1292–Elizabeth of Bohemia is born in Bohemia.
1320–Duke Wladyslaw Lokietek becomes King of Poland.
1356–Edward Balliol surrenders his claim to the Scottish throne to Edward III, in exchange for an English pension.
1410–Martin of Aragon dies due to indigestion and uncontrollable laughter in Barcelona, Spain, at age 53. He had eaten an entire goose, and his favorite jester, Borra, entered the king's bedroom shortly thereafter. Also called the Elder, and the Ecclesiastic, he was King of Aragon, Valencia, Sardinia, and Corsica, and Count of Barcelona from 1396. He was King of Sicily from 1409.
1479–John II of Aragon dies in Barcelona, Spain, at age 81.
1523–Christian II is forced to abdicate as King of Denmark and Norway.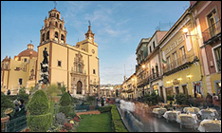 1554–Sebastian of Portugal is born at Ribeira Palace, Lisbon, Portugal.
1567–Portuguese forces, under the command of Estácio de Sá, definitively drive the French out of Rio de Janeiro.
1569–Miles Coverdale, translator of the first complete English Bible, dies at age 80.
1576–The Mexican city of Leon is founded by order of the viceroy Don Martín Enríquez de Almanza.
1612–Rudolf II, Holy Roman Emperor, dies in Prague, Bohemia, at age 59.
1649–Charles I, of England, goes on trial for treason and other high crimes.
1666–Anne of Austria dies of breast cancer at the convent of Val-de-Grâce, in Paris, France, at age 64. Many viewed her as a brilliant and cunning woman and she is one of the central figures in Alexandre Dumas' novel
The Three Musketeers
and its sequels.
1716–Charles III of Spain is born at Royal Alcazar of Madrid, Spain. In 1734, as Duke of Parma, he conquered the kingdoms of Naples and Sicily, and was crowned king, reigning as Charles VII of Naples and Charles V of Sicily.
1732–Farmer, Richard H. Lee, a signer of the Declaration of Independence, is born in Westmoreland County, Colony of Virginia, British America. He is best known for the motion in the Second Continental Congress calling for the colonies' independence from Great Britain. He also served a one-year term as the President of the Continental Congress, and was a U.S. Senator from Virginia from 1789 to 1792.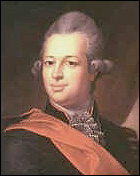 1741–Naturalist, Carl Linnaeus the Younger, is born Carl von Linné in Falun, Sweden. His best-known work is the
Supplementum Plantarum systematis vegetabilium
of 1781, which contains botanical descriptions by his father, the elder Linnaeus, and his colleagues, that were edited with additions by Linnaeus the Younger.
1745–Charles VII, Holy Roman Emperor, dies from gout in Munich, Bavaria, at age 47.
1775–Physicist and mathematician, André-Marie Ampère, is born in Lyon, France. He was one of the founders of the science of classical electromagnetism, which he referred to as "electrodynamics." The SI unit of measurement of electric current, the ampere, is named after him. His name is one of the 72 names inscribed on the Eiffel Tower.
1783–The Kingdom of Great Britain signs a peace treaty with France and Spain, officially ending hostilities in the American Revolutionary War.
1785–Invading Siamese forces attempt to exploit the political chaos in Vietnam, but are ambushed and annihilated at the Mekong river.
1788–Arthur Phillip decides that Botany Bay is an unsuitable location for England's Australian Penal Colony, and it is moved to Port Jackson.
1809–The first U.S. geology book is published by William Maclure.
1819–Charles IV of Spain dies at Palazzo Barberini, Rome, Papal States, at age 70.
1839–In the Battle of Yungay, Chile defeats an alliance between Peru and Bolivia.
1841–Hong Kong Island is occupied by the British.
1841–Vietnamese Emperor Minh Mang dies in Phu Xuan, Dai Nam, at age 49. He was well known for his opposition to French involvement in Vietnam and his rigid Confucian orthodoxy.
1848–Christian VIII of Denmark dies of blood poisoning at Amalienborg Palace, Copenhagen, Denmark, at age 61.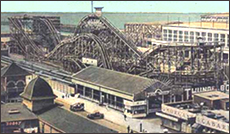 1855–Composer, (Amédée) Ernest Chausson, is born in Paris, France. From 1886, until his death in 1899, Chausson was secretary of the Société Nationale de Musique. In his home he received a great many eminent artists, including composers Henri Duparc, Gabriel Fauré, Claude Debussy, and Isaac Albéniz; poet, Mallarmé; Russian novelist. Turgenev; and impressionist painter, Monet. Not at all prolific, Chausson left behind only 39 opus-numbered pieces. Musical creation for him always proved to be a long, painful struggle. However, the quality and originality of his compositions were consistently high, and several of his works continue to make occasional appearances on programs of leading singers, chamber music ensembles, and orchestras.
1877–The last day of the Constantinople Conference results in agreement for political reforms in the Balkans.
1885–The roller coaster is patented by La Marcus Thompson of Coney Island, New York. His amusement park thrill ride is 450 feet long with the highest drop being 30 feet.
1887–The U.S. Senate allows the Navy to lease Pearl Harbor as a naval base.
1888–Bluesman, "Leadbelly," is born Huddie William Ledbetter in Mooringsport, Louisiana. Although Lead Belly most commonly played the 12-string guitar, he could also play the piano, mandolin, harmonica, violin, and accordion. In 1988, Lead Belly was inducted into the Rock and Roll Hall of Fame in the "Early Influence" category.
1894–Cartoonist, Harold (Lincoln) Gray, is born in Kankakee, Illinois. He created the comic strip, "Little Orphan Annie."

1896–Comedian, George Burns, is born Nathan Birnbaum in New York, New York. He was one of the few entertainers whose career successfully spanned vaudeville, film, radio, and television. In 1923, Burns met his future wife, Gracie Allen, during the Vaudeville days. The two immediately launched a new partnership (Burns and Allen), with George playing the role of the "straight man" and Gracie delivering the punchlines as the comedian. They took their act to radio, and then to television, with
The George Burns and Gracie Allen Show
from 1950 to 1958. Gracie Allen suffered a fatal heart attack in her home on August 27, 1964, at the age of 69, but George Burns carried on. Burns appeared in the films
The Big Broadcast, Many Happy Returns, Love in Bloom, The Sunshine Boys, Oh, God!, Sgt. Pepper's Lonely Hearts Club Band, Just You and Me, Kid, Going in Style, Oh, God! Book II, Oh, God! You Devil, 18 Again!,
and
Radioland Murders
. George Burns lived to be 100.
1900–Actor, Colin Clive, is born Colin Glenn Clive-Greig in Saint-Malo, Brittany, France. He is best known for the role of Dr. Frankenstein in the films
Frankenstein
and
Bride of Frankenstein
. He appeared in the films
Lily Christine, Christopher Strong, Looking Forward, The Key, Jane Eyre, Clive of India, The Right to Live, Mad Love, The Man Who Broke the Bank at Monte Carlo, History is Made at Night,
and
The Woman I Love
.
1901–Znobe Theophile Gramme, inventor of the electric motor, dies in Bois-Colombes, France, at age 74. Before Gramme's invention, electric motors attained only low power and were mainly used as toys or laboratory curiosities.
1918–King of space-age bachelor lounge music, Esquivel, is born Juan Garcia Esquivel in Tampico, Tamaulipas, Mexico. Esquivel was considered one of the foremost exponents of the late 1950s and early 1960s quirky, lounge instrumental pop that became known as "Space Age Bachelor Pad Music." His musical style was highly idiosyncratic and the vocals on his recordings usually consisted of nonsense syllables, such as "zu-zu" and "pow!" He used many jazz-like elements; however, other than his piano solos, there is no improvisation, and the works are tightly, meticulously arranged by Esquivel, who considered himself a perfectionist as a composer, performer, and recording artist. Compilation CDs of his music include
Space-Age Bachelor Pad Music, Music From a Sparkling Planet, See It in Sound, The Sights and Sounds of Esquivel,
and
Merry Christmas from the Space-Age Bachelor Pad
.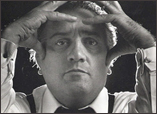 1920–The American Civil Liberties Union is founded.
1920–Ernst Alexanderson is granted a patent for a magnetic amplifier.
1920–Filmmaker, Federico Fellini, is born in Rimini, Italy. The son of a prosperous grocer, he developed a love for movies in his town's 200-seat theater where, he said, "I discovered there existed another way of life, a country of wide-open spaces, of fantastic cities that were a cross between Babylon and Mars." He was talking about the America he saw on film. He married actress, Giulietta Masina, who later starred in many Fellini films, including
La Strada, The Nights of Cabiria,
and
Juliet of the Spirits
.
1920–Actor, (Jackson) DeForest Kelley, is born in Toccoa, Georgia. He is best known for the role of Dr. Leonard "Bones" McCoy in the original
Star Trek
television series and film franchise. He also was seen in many other TV shows including
The Lone Ranger, Gunsmoke, Wanted: Dead or Alive, Rawhide, Perry Mason, Bonanza, Have Gun Will Travel,
and
The Fugitive
. He appeared in the films
Fear in the Night, The Men, House of Bamboo, The Man in the Gray Flannel Suit, Gunfight at the O.K. Corral, Raintree County, The Law and Jacke Wade, Where Love Has Gone, Marriage on the Rocks, Apache Uprising, Johnny Reno,
and
Night of the Lepus
.

1921–The first Constitution of Turkey is adopted, making fundamental changes in the source and exercise of sovereignty by consecrating the principle of national sovereignty.
1922–Bandleader, Ray Anthony, is born Raymond Antonini in Bentleyville, Pennsylvania. He played in Glenn Miller's band from 1940 to 1941. The Ray Anthony Orchestra became very popular in the early 1950s, with recordings that included Anthony's classic dance songs
The Bunny Hop
and
The Hokey Pokey
. He appeared in the films
High School Confidiential, The Five Pennies, The Beat Generation, The Big Operator,
and
Girls Town
. He was married to actress, Mamie Van Doren.
1922–Screenwriter and novelist, Don (Martin) Mankiewicz, is born in Berlin, Germany. His films include
Trial, House of Numbers, I Want to Live!,
and
The Chapman Report
. His son is a screenwriter and producer, John Mankiewicz.
1923–Country singer, Slim Whitman, is born Ottis Dewey Whitman, Jr. in Tampa, Florida. Known for his yodel and high falsetto, Whitman had a string of hits from the mid-1960s and into the 1970s and became known to a new generation of fans through television direct marketing in the 1980s. His hits include
Indian Love Call, Secret Love, Rose Marie, Beautiful Dreamer, The Cattle Call, Careless Love, Candy Kisses, Just Call Me Lonesome, I Remember You,
and
It's a Sin to Tell a Lie
.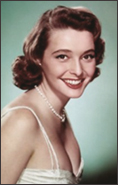 1926–Actress, Patricia Neal, is born Patsy Louise Neal in Packard, Kentucky. She is best known for her role in the sci-fi classic
The Day the Earth Stood Still
. While pregnant in 1965, Neal suffered three burst cerebral aneurysms, and was in a coma for three weeks. Her husband, Roald Dahl, tool over her rehabilitation and she subsequently relearned to walk and talk. Of course, this caused a disruption in her acting career. She appeared in the films
The Fountainhead, The Hasty Heart, Stranger from Venus, A Face in the Crowd, Breakfast at Tiffany's, Hud, Psyche 59, In Harm's Way,
and
The Subject Was Roses
.
1929–
In Old Arizona
is released. It is the first full-length talking movie to be filmed outdoors.
1929–Funnyman, Arte Johnson, is born Arthur Stanton Eric Johnson in Benton Harbor, Berrien County, Michigan. He was a regular on the TV series
Rowan & Martin's Laugh-In
.
1929–Fireball Roberts, the biggest NASCAR money winner, is born Edward Glenn Roberts, Jr. in Tavares, Florida. In his 206 career NASCAR Grand National races, he won 33 times and had 32 poles.
1930–Astronaut, Buzz Aldrin, is born Edwin Eugene Aldrin, Jr. in Glen Ridge, New Jersey. He was the lunar module pilot on Apollo 11, the first manned lunar landing in history. He set foot on the Moon at 03:15:16 (UTC) on July 21, 1969, following mission commander Neil Armstrong, making him the second man to walk on the Moon.
1936–George V, King of England, dies after years of ill health in Sandringham House, Norfolk, England, at age 70. His son succeeds him as Edward VIII, but he will abdicate later that year.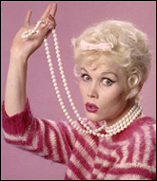 1937–Franklin Delano Roosevelt and John Nance Garner are sworn in for their second terms as U.S. President and U.S. Vice President, the first occasion a Presidential Inauguration takes place on January 20th, following the ratification of the 20th Amendment
1937–Actress, Dorothy (Michelle) Provine, is born in Deadwood, South Dakota. She appeared in the films
The Bonnie Parker Story, The 30 Foot Bride of Candy Rock, It's a Mad, Mad, Mad, Mad World, Good Neighbor Sam, The Great Race, That Darn Cat!,
and
Who's Minding the Mint?
1941–A German officer is killed in Bucharest, Romania, sparking a rebellion and pogrom by the Iron Guard, killing 125 Jews and 30 soldiers.
1942–Nazi officials decide on their "final solution" that calls for the extermination of 11 million European Jews.
1943–Rick Evans, of Zager and Evans is born in Lincoln, Nebraska. The duo had a big hit with the song
In the Year 2525
in 1968. The song warned of the dangers of technology, portraying a future in which the human race was destroyed by its own technological and medical innovations. The last stanza of the song suggests mankind undergoes a continuing cycle of birth, death, and rebirth.
1945–President Franklin D. Roosevelt is inaugurated for his fourth term.
1945–Germany begins the evacuation of 1.8 million people from East Prussia, a task which will take nearly two months.
1946–Actor-director, David Lynch, is born in Missoula, Montana. Lynch says that his work is more similar in many respects to those of European film makers than American ones, believing that most films that "get down and thrill your soul" were by European directors such as Stanley Kubrick, Federico Fellini, Werner Herzog, and Jacques Tati. His films include
Eraserhead, The Elephant Man, Dune, Blue Velvet, Wild at Heart, Twin Peaks: Fire Walk with Me, The Straight Story,
and
Mulholland Drive
.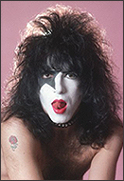 1948–United Nations Security Council Resolution 39 relating to India and Pakistan is adopted.
1949–Point Four Program, a program for economic aid to poor countries, is announced by President Harry S. Truman in his inaugural address for a full term as President.
1952–Singer, Ann Savoy, is born Ann Allen in Richmond, Virginia. Her musical styles are Cajun, folk, and adult contemporary. She performs with her husband, accordionist Marc Savoy, and fiddler Michael Doucet, in the Savoy Doucet Cajun Band. She also has an all-woman band, The Magnolia Sisters, and performs with Marc and their sons, Joel and Wilson, in the Savoy Family Band. Most recently, she has played with a Django Reinhardt-style swing band called Ann Savoy and her Sleepless Knights.
1952–Rock guitarist, Paul Stanley, of KISS, is born Stanley Bert Eisen, in Manhattan, New York. He is the writer or co-writer of many of the band's highest-charting hits. Stanley established the "Starchild" character for his KISS persona.
1953–Johnny "Guitar" Watson makes his recording debut as Young John Watson for Federal Records. The records, cut in Los Angeles, California, feature Watson on piano and guitar. Titles include,
No I Can't, Motor Head Baby, Highway 60,
and
Sad Fool
.
1954–In the United States, the National Negro Network is established with 40 charter member radio stations.
1956–Comedian, Bill Maher, is born William Maher, Jr. in New York, New York. He has starred in two TV shows,
Real Time with Bill Maher
on HBO, and
Politically Incorrect
, originally on Comedy Central, and later on ABC-TV. In 2005, Maher ranked number 38 on Comedy Central's "100 Greatest Stand-up Comedians of All Time," and he received a star on the Hollywood Walk of Fame in September 2010.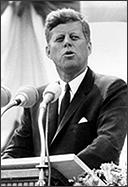 1958–St. Louis radio station KWK finishes its "Record Breaking Week." Orders of station management had all rock and roll music banned from the airwaves. The disc jockeys gave every rock and roll record in the station library a "farewell spin" before smashing it into pieces. The station manager at KWK, Robert Convey, calls the action "a simple weeding out of undesirable music."
1958–Actor, Lorenzo Lamas, is born in Santa Monica, California. Lamas starred in the long-running TV series
Falcon Crest.
He appeared in the films
Grease, Tilt, Final Impact,
and
The Muse
. He is the son of actor, Fernando Lamas, and actress, Arlene Dahl, and the stepson of actress, Esther Williams.
1961–John F. Kennedy is inaugurated as the 35th President of the United States. In his inaugural address, President John F. Kennedy said, "If a free society cannot help the many who are poor, it cannot save the few who are rich."
1964–The Beatles' LP
Meet The Beatles
is released in the U.S. This is the first of a remarkable 33 Beatles records that will be released in America in 1964.
1964–The world's largest cheese, a 34,000-pound cheddar, is created by the Wisconsin Cheese Foundation for the 1964-1965 New York World's Fair.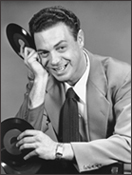 1965–The Rolling Stones and The Kinks make their first appearance on ABC-TV's
Shindig!
Also appearing are The Dave Clark Five, Petula Clark, Bobby Vee, Bobby Sherman, and Gerry and the Pacemakers.
1965–Disc jockey, Alan Freed, dies of uremia and cirrhosis due to alcoholism in Palm Springs, California, at age 43. Freed was the DJ who coined the term "Rock and Roll." He played as big a role as any one person in helping to promote the rise of rock and roll, as well as the R&B music of the day. Unfortunately, he saw his career take a beating in the end, due to his involvement in the payola scandals.
1968–Despite his much rumored falling out with the New York-Cambridge folk music circle, Bob Dylan joins Pete Seeger, Judy Collins, Arlo Guthrie, Odetta, Richie Havens, Ramblin' Jack Elliot, and The Band in commemorating the late Woody Guthrie. This is Dylan's first appearance since he was injured in a motorcycle accident two years before.
1968–Television personality, Melissa Rivers, is born Melissa Warburg Rosenberg in Manhattan, New York. Her parents were comedienne, Joan Rivers, and producer, Edgar Rosenberg. In 1990, Melissa took on her mother's stage surname and began to make her way into show business. With her mother, she hosted fashion on the red carpet interviews for the E! cable network.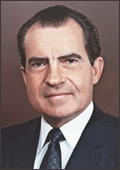 1969–Richard M. Nixon is inaugurated as President of the United States.
1969–East Pakistani police kill student activist, Amanullah Asaduzzaman. The resulting outrage is in part responsible for the Bangladesh Liberation War.
1969–The Beatles are scheduled to begin recording sessions for the "Get Back" album at their new Apple Studios. They had entrusted the construction of the studio to their resident electronics wizard, Alex Mardas, better known as "Magic Alex." Alex had promised that The Beatles wouldn't have to work with puny 8-track recording equipment; he would provide 72-track equipment. And they would no longer have to hide Ringo away behind sound baffles to isolate his drums, for Alex would install an invisible sonic force-field that would do a better job. Problem was, "Magic Alex" was a flake. The mixing console was constructed from odd bits of wood and an old oscilloscope, "and it looked like the control panel of a B-52 bomber." The Beatles tried a sample recording and the results were dismal; the tape was useless. They had to bring in rented equipment, and lost two days getting the studio in shape for proper recording.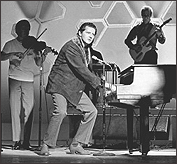 1970–John Lennon and Yoko Ono have most of their hair cut off while in Denmark (in the barn of Anthony Cox's north-Jutland retreat). Their hair will be auctioned off to benefit black activist Michael X's (Abdul Malik) "Black House" in London. At a Black House rally on February 4th, Michael X will give John and Yoko a pair of Muhammad Ali's boxing trunks in exchange for their hair. Michael X will be hanged for murder in Trinidad on December 29, 1975.
1972–Pakistan launches its Nuclear weapons program a few weeks after its defeat in the Bangladesh Liberation War and the Indo-Pakistani War of 1971.
1972–Politician, Nikki Haley, is born Nimrata Randhawa in Bamberg, South Carolina. She was the 116th Governor of South Carolina. Haley is the first woman to serve in that office.
1973–Rock 'n' roller, Jerry Lee Lewis, performs at the Grand Ole Opry for the first time. The Opry officials ask him to play only country music and refrain from using any obscenities. "The Killer" plays
Great Balls of Fire
and
Whole Lot of Shakin' Going On
before exclaiming, "I am the rock 'n' rollin', country and western, rhythm and blues singin' motherf*cker."
1977–George H.W. Bush, ends his term as the 11th Director of the Central Intelligence Agency (CIA).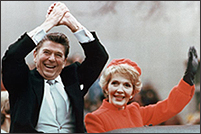 1980–Super Bowl XIV: The Pittsburgh Steelers beat the Los Angeles Rams, 31-19.
1981–As a slap to outgoing President Jimmy Carter, Iran releases 52 American hostages just 20 minutes after Ronald Reagan is inaugurated as President of the United States.
1984–Athlete and actor, Johnny Weissmuller, dies from pulmonary edema in Acapulco, Guerrero, Mexico, at age 79. Weissmuller was one of the world's fastest swimmers in the 1920s, winning five Olympic gold medals for swimming and one bronze medal for water polo. After his swimming career, he became the sixth actor to portray Tarzan, a role he played in 12 films.
1985–Super Bowl XIX: The San Francisco 49ers beat the Miami Dolphins, 38-16.
1986–England and France announce plans to build a connecting transportation tunnel under the English Channel.
1987–Church of England envoy, Terry Waite, is kidnapped in Lebanon.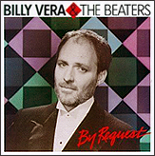 1987–A chart topper:
At This Moment
by Billy Vera and The Beaters.
1988–The 3rd Annual Rock and Roll Hall of Fame Induction Ceremony is held. This year's inductees are: (Performers) The Beach Boys, The Beatles, Bob Dylan, The Drifters, and The Supremes; (Non-Performer) Berry Gordy, Jr.; and (Early Influence) Lead Belly, Woody Guthrie, and Les Paul. The ceremony takes place at The Waldorf Astoria Hotel in New York City. George Harrison, Ringo Starr, Yoko Ono, and Sean and Julian Lennon attend. Paul McCartney does not attend, sending instead a letter stating that continuing business differences with the other ex-Beatles was the reason for his absence. Yoko slyly tells the press that John would have been here if he were still alive.
1988–Baron Philippe de Rothschild dies in Paris, France, at age 85. He was an innovative member of legendary Bordeaux wine growing family.
1989–George H.W. Bush is inaugurated as President of the United States.
1990–The Red Army crackdown on civil protests in Baku, Azerbaijan, takes place during the dissolution of the Soviet Union.
1990–The 47th Annual Golden Globe Awards announces its winners. Best Picture:
Born on the Fourth of July;
Best Actor: Tom Cruise for
Born on the Fourth of July;
Best Actress: Michelle Pfeiffer for
The Fabulous Baker Boys;
Best Director: Oliver Stone for
Born on the Fourth of July;
Best Comedy:
Driving Miss Daisy;
Best Foreign Film:
Cinema Paradiso
(Italy).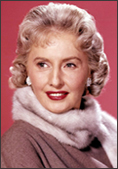 1990–Politician, Prince Naruhiko Higashikuni, dies of heart failure in Tokyo, Japan, at age 102. He was the 43rd Prime Minister of Japan. He was one of the longest living prime ministers of all time, and he was the last surviving full general of the Imperial Japanese Army.
1990–Actress, Barbara Stanwyck, dies of congestive heart failure in Santa Monica, California, at age 82. Stanwyck had a 60-year career as a consummate and versatile actress, making 85 films, before turning to television. She played Victoria Barkley on the hit TV Western
The Big Valley
. She appeared in the films
Stella Dallas, Meet John Doe, Ball of Fire, Double Indemnity, Christmas in Connecticut, Sorry, Wrong Number,
and
Roustabout
.
1991–U.S. Patriot missiles begins shooting down Iraqi missiles in the Gulf War.
1991–Sudan's government imposes Islamic law nationwide, worsening the civil war between the country's Muslim north and Christian south.
1992–Air Inter Flight 148, an Airbus A320-111, crashes into a mountain near Strasbourg, France, killing 87 of the 96 people on board. A design flaw in the computer mode selection system results in the crew selecting the wrong rate of descent.
1993–William Jefferson Clinton is inaugurated as President of the United States.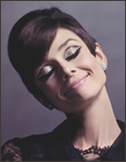 1993–Film star, Audrey Hepburn, dies in her sleep of appendiceal cancer at her home in Tolochenaz, Vaud, Switzerland, at age 63. She starred in the films
Roman Holiday, Sabrina, Funny Face, The Nun's Story, Breakfast at Tiffany's, The Children's Hour, Charade,
and
My Fair Lady
.
1996–Yasser Arafat is elected President of the Palestinian Authority.
1996–Jazz saxophonist, Gerry Mulligan, dies following complications from knee surgery in Darien, Connecticut, at age 68. He was a baritone sax player and composer, who would go on to work with Miles Davis, Stan Kenton, Chet Baker, and many other jazz greats. Among his albums are
Mulligan Plays Mulligan, The Original Quartet with Chet Baker, Blues in Time,
and
Jeru
.
1997–President Bill Clinton is inaugurated for his second term in office.
1999–The China News Service announces new government restrictions on Internet use, aimed especially at Internet cafés.
2000–The Federal Communications Commission (FCC) creates Low Power FM (LPFM) broadcasting.
2000–SoapNet, a channel dedicated to daytime and prime time soap operas, is launched on cable TV in America.
2001–George W. Bush is inaugurated as President of the United States.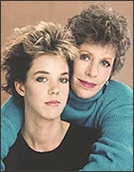 2001–President of the Philippines, Joseph Estrada, is ousted in a non-violent four-day revolution. He is succeeded by Gloria Macapagal-Arroyo.
2002–The 59th Annual Golden Globe Awards announces its winners. Best Picture:
A Beautiful Mind;
Best Actor: Russell Crowe for
A Beautiful Mind;
Best Actress: Sissy Spacek for
In the Bedroom;
Best Director: Ron Howard for
A Beautiful Mind
and Baz Luhrmann for
Moulin Rouge!
(a tie); Best Musical:
Moulin Rouge!;
Best Foreign Film:
Amélie
.
2002–Actress, Carrie Hamilton, dies of lung and brain cancer in Los Angeles, California, at age 38. She appeared in the films
Love Lives On, Hostage, Tokyo Pop, Shag, A Mother's Justice,
and
Cool World
.
2003–Caricaturist, Al Hirschfeld, dies of natural causes in his home in New York, New York, at age 99. Hirschfeld's style was unique, and he is considered to be one of the most important figures in contemporary drawing and caricature, having influenced countless artists, illustrators, and cartoonists.
2005–President George W. Bush is inaugurated for his second term in office.
2006–Witnesses report seeing a bottlenose whale swimming in the River Thames in London, England.
2007–Four-man Team N2i, using only skis and kites, completes a 1,093-mile trek to reach the Antarctic pole of inaccessibility for the first time since 1965, and for the first time ever without mechanical assistance.
2008–The action series,
Breaking Bad
, debuts on AMC.
2009–Barack Obama is inaugurated as President of the United States.

2012–Soul singer, Etta James, dies of leukemia in Riverside, California, at age 73. James recorded 58 singles during her career, but she is best known for her huge hit
At Last
.
2013–President Barack Obama is inaugurated for his second term in office.
2015–Musician, Edgar Froese, dies suddenly from the effects of a pulmonary embolism in Vienna, Austria, at age 70. He was the founder of the electronic music group, Tangerine Dream.
2016–An attack is carried out at the Bacha Khan University in Charsadda, Pakistan, killing 21 people and injuring 50 others.
2016–Satellite images released by the Associated Press reveal the historic Saint Elijah's Monastery, near the Iraqi city of Mosul, has been completely razed by ISIL militants. It was the oldest Christian monastery in Iraq, predating Islam.
2016–NASA and the National Oceanic and Atmospheric Administration announce that 2015 was the hottest year on record since the beginning of meteorological records in 1890.
2016–A team of astronomers at Caltech suggest the existence of a potential new planet (Planet Nine) in the outer Solar System.
2017–Donald Trump is inaugurated as the 45th President of the United States. Mike Pence becomes Vice President.
2017–Japanese toilet industries agree to standardize the iconography of electric toilet seat controls in order to make it easier for foreign tourists to use them.
2017–ISIL militants destroy part of Palmyra's ancient Roman theatre.
PHOTOS TOP TO BOTTOM: Roman Emperor, Gordian III; Palace of Westminster; Leon, Mexico; Carl Linnaeus the Younger; a roller coaster at Coney Island; George Burns and Gracie Allen; Federico Fellini; Ray Anthony; Patricia Neal; Dorothy Provine; Paul Stanley; President John F. Kennedy; Alan Freed; President Richard M. Nixon; Jerry Lee Lewis at the Grand Ole Opry; President Ronald Reagan and First Lady, Nancy Reagan; Billy Vera and The Beaters picture sleeve; Barbara Stanwyck; Audrey Hepburn; Carol Burnett and Carrie Hamilton; and Etta James.