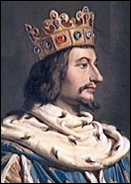 420–Yazdegerd I, King of the Sassanid Empire, dies in Hyrcania, Eranshahr. He was the 14th Sasanian King of Persia and ruled from 399 to 420.
763–The Battle of Bakhamra near Kufa, between Alids and Abbasids, ends in an Abbasid victory.
1118–Pope Paschal II dies in Rome, Papal States, Holy Roman Empire.
1338–Charles V of France, is born in Vincennes, France.
1525–The Swiss Anabaptist Movement is founded when Conrad Grebel, Felix Manz, George Blaurock, and about a dozen others baptize each other in the home of Manz's mother in Zürich, Switzerland, breaking a 1,000-year tradition of church-state union.
1535–Following the Affair of the Placards, French Protestants are burned at the stake in front of the Cathedral of Notre Dame de Paris.
1670–Highwayman, Claude Duval, dies by execution at Tyburn Tree Gallows, Middlesex, London, England, at age 27. He is reported to haunt the Holt Hotel along the A4260 (Oxford Road) in Oxfordshire, England, a hotel where he spent many nights when it was a small coaching inn. The legend of Duval says that before Duval became a successful highwayman (who robbed the passing stagecoaches in the roads to London, England, especially Holloway between Highgate and Islington), he distinguished himself with rather gentlemanly behaviour and fashionable clothes.
1720–Sweden and Prussia sign the Treaty of Stockholm.
1738–American patriot, Ethan Allen, is born in Litchfield, Connecticut Colony. He is best known as one of the founders of the state of Vermont, and for the capture of Fort Ticonderoga, early in the American Revolutionary War.
1749–The Teatro Filarmonico in Verona, Italy, is destroyed by fire. It will be rebuilt in 1754.
1774–Ottoman sultan, Mustafa III, dies at Topkapi Palace in Constantinople, at age 57. Abdul Hamid I becomes Sultan of the Ottoman Empire and Caliph of Islam.
1789–The first American novel,
The Power of Sympathy or the Triumph of Nature Founded in Truth,
is printed in Boston, Massachusetts.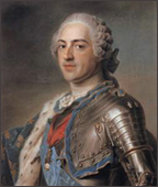 1793–Louis XVI, of France, dies on the guillotine at Place de la Révolution, Paris, France, at age 39. He had been found guilty of treason.
1799–A smallpox vaccine is introduced by Edward Jenner.
1824–Stonewall Jackson, is born Thomas Jonathan Jackson in Clarksburg, Virginia (present-day West Virginia). He was a Confederate General during the Civil War. Military historians consider Jackson to be one of the most gifted tactical commanders in U.S. history.
1829–Oscar II of Sweden is born at Stockholm Palace, Stockholm, Sweden.
1840–Jules Dumont d'Urville discovers Adélie Land, Antarctica.
1846–The first issue of the
Daily News
, edited by Charles Dickens, is published.
1861–Jefferson Davis resigns from the U.S. Senate.
1869–Grigory (Yefimovich) Rasputin, is born in Pokrovskoye, Siberia, Russian Empire. He was a Russian peasant, mystical faith healer, and a trusted friend to the Tsar's family. Despite his lack of social status, he rose through the ranks to have a powerful influence over the Tsar's wife, Alexandra. Rasputin is connected with the downfall of the Russian Monarchy. He would be assassinated, the story being that he was first shot, then dumped still alive into the frozen Neva River.
1887–Super-centenarian, Maude Farris-Luse, is born in Morley, Michigan. She would live to the age of 115 (and 56 days).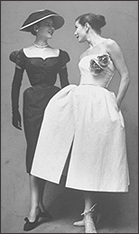 1893–The Tati Concessions Land, formerly part of Matabeleland, is annexed to the Bechuanaland Protectorate (present-day Botswana).
1895–Fashion designer, Cristóbal Balenciaga, is born in Getaria, Gipuzkoa, Spain. He is the founder of the Balenciaga fashion house. His often spare, sculptural creations were considered masterworks of haute couture in the 1950s and 1960s.
1899–Opel manufactures its first automobile.
1901–Engineer, Elisha Gray, dies of a heart attack in Newtonville, Massachusetts, at age 65. He co-founded Western Electric Manufacturing Company.
1905–Fashion designer and founder of one of the world's most renowned fashion houses, Christian Dior, is born in Normandy, France. As a boy, Dior sold sketches outside his home for the equivalent of 10 cents. As a young man, he briefly owned a small art gallery, which he ran with a friend. After several positions with French design houses, including designing fashions for Nazi officers' wives during World War II, Dior founded his own fashion house in 1947. Dior's alluring designs would go on to revolutionize fashion and firmly establish Paris as the fashion capitol of the world.
1905–Circus high-wire performer, Karl Wallenda, is born in Magdeburg, Germany. He will form the family act, The Flying Wallendas.
1908–New York City passes the Sullivan Ordinance, making it illegal for women to smoke in public. The measure would be vetoed by the mayor.
1911–The first Monte Carlo Rally takes place. Like the Grand Prix, the rally is organised by Automobile Club de Monaco.
1913–Entrepreneur, William Ungar, is born in Brooklyn, New York. He founded the National Envelope Corporation, and built it into one of the largest privately owned producers of envelopes in the United States.
1915–Kiwanis International is founded in Detroit, Michigan.
1919–Meeting of the First Dail Eireann takes place in the Mansion House in Dublin, Ireland, and Sinn Féin adopts Ireland's first constitution.
1919–The first engagement of the Irish War of Independence, the Soloheadbeg ambush, takes place in County Tipperary.
1919–Ernest Hemingway returns to America after his World War I experiences. His short story, "Soldier's Home," chronicles his distaste for being thought of as a war hero, but according to some, he courted a good deal of the adulation, walking around Oak Park on his crutches. His parents were eager for him to get past his recuperation stage and get on with some kind of life.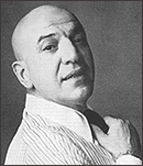 1919–Gojong of Korea dies suddenly at Deoksu Palace, Keijo (Seoul), Japanese Empire, at age 66. There was speculation that he had been poisoned.
1920–Entertainer, Edwin (Haig) Alberian, is born in New York. He played Clarabell the Clown, on
The Howdy Doody Show
.
1922–Actor, Telly Savalas, is born Aristotelis Savalas in Garden City, New Jersey. He is best known for the role of the Toostie-Roll-Pop-sucking police detective in the TV series
Kojak
. He appeared in the films
The Young Savages, Birdman of Alcatraz, The New Interns, The Greatest Story Ever Told, The Slender Thread, Battle of the Bulge, Beau Geste, The Dirty Dozen,
and
Mackenna's Gold
.
1922–Actor, Paul Scofield, is born in Birmingham, Warwickshire, England. He appeared in the films
Carve Her Name with Pride, A Man for All Seasons, King Lear, Henry V, Hamlet, Quiz Show,
and
The Crucible
.
1924–Comedian, Benny Hill, is born Alfred Hawthorne Hill in Southampton, Hampshire, England. He starred in the BBC TV series
The Benny Hill Show
. It is one of the great success stories of television comedy, keeping Hill a star for nearly four decades, generating impressive revenues for Thames TV, and remaining a cult series in much of the world long after Hill's death.
1924–Russian leader, Vladimir Lenin, dies after suffering from a degenerative brain disorder in Gorki, Russian SFSR, Soviet Union, at age 53. He served as the leader of the Russian Soviet Federative Socialist Republic from 1917, and then concurrently as Premier of the Soviet Union from 1922 until his death.
1925–Albania declares itself a republic.
1926–Actor, Steve Reeves, is born Stephen L. Reeves in Glasgow, Montana. He was best known for the role of Hercules in a series of action movies. He appeared in the films
Hercules, Hercules Unchained, The Last Days of Pompeii, The Thief of Bagdad,
and
Duel of the Titans
.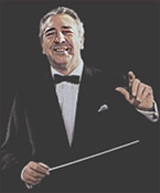 1928–Engineer, George Washington Goethals, dies in New York, New York, at age 69. He was a U.S. Army officer and civil engineer, best known for his administration and supervision of the construction of the Panama Canal.
1929–Porn film producer, Radley (Henry) Metzger, is born in the Bronx, New York. He was an American filmmaker and film distributor, most noted for popular adult erotic films with lavish design, witty screenplays, unusual camera angles, and exceptional cinematography. Film and audio works by Metzger have been added to the permanent collection of the Museum of Modern Art (MoMA) in New York City.
1931–Sir Isaac Isaacs is sworn in as the first Australian-born Governor-General of Australia.
1932–Annunzio Paolo Mantovani gives a concert at Queen's Hall in England, garnering excellent reviews and launching his career.
1932–Biographer and literary critic, Giles Lytton Strachey, dies of stomach cancer in Marlborough, Wiltshire, England, at age 51.
1933–Chewing gum mogul, William Wrigley III, is born in Chicago, Illinois.
1933–Irish novelist, George Moore, dies of uremia in London, England, at age 80. As a naturalistic writer, he was amongst the first English language authors to absorb the lessons of the French realists, and was particularly influenced by the works of Émile Zola.
1935–Actress, (Elizabeth) Ann Wedgeworth, is born in Abilene, Texas. She appeared in the films
Scarecrow, Bang the Drum Slowly, Thieves, No Small Affair, Sweet Dreams, Made in Heaven,
and
Steel Magnolias
. She married actor, Rip Torn.

1938–Gravel-voiced disc jockey, Wolfman Jack, is born Robert Weston Smith in Brooklyn, New York. Fans first learned to love the Wolfman in 1963, when he worked at the 250,000-watt XERF, which was heard all over North America. He appeared in the 1973 movie,
American Graffiti
, and hosted the TV show
The Midnight Special
.
1940–Golfer, Jack Nicklaus, is born in Upper Arlington, Ohio. He is widely regarded as the greatest professional golfer of all time, winning a total of 18 career major championships, 19 second place, and nine third place finishes in over a span of 25 years.
1940–Prince Christopher of Greece and Denmark dies in Athens, Kingdom of Greece, at age 51.
1941–Sparked by the murder of a German officer in Bucharest, Romania, the day before, members of the Iron Guard engaged in a rebellion and pogrom, killing 125 Jews.
1941–Opera tenor, Placido Domingo, is born José Plácido Domingo Embil in Madrid, Spain. Domingo has sung 144 roles in Italian, French, German, English, Spanish, and Russian.
1941–Folk singer, Richie Havens, is born Richard Pierce Havens in Brooklyn, New York. His appearance at Woodstock in 1969, catapulted him into stardom. As the festival's first performer, he played for nearly three hours: many artists scheduled to perform after him were delayed in reaching the festival location, as highways were at a virtual standstill. Having run out of tunes, he improvised a song based on the old spiritual,
Motherless Child
, which became the unforgettable,
Freedom
.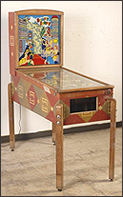 1941–Film producer, (Morris) Mike Medavoy, is born in Shanghai, China. He co-founded Orion Pictures, and while he was there, the studio released films such as
Platoon, Amadeus, Robocop, Hannah and Her Sisters, The Terminator, Dances with Wolves,
and
The Silence of the Lambs
.
1942–Pinball machines become illegal in the Bronx, New York.
1942–Country singer and actor, (Morris) Mac Davis, is born in Lubbock, Texas. During the 1970s, many of his songs crossed over successfully, scoring on both the country and popular music charts. His hits include
Baby, Don't Get Hooked on Me, Stop and Smell the Roses,
and
Burnin' Thing
. As an actor, he appeared in the films
North Dallas Forty, The Sting II,
and
Where the Red Fern Grows
.
1942–Motown singer, Edwin Starr, is born Charles Edwin Hatcher in Nashville, Tennessee. He is best known for his #1 hit,
War
. Over the decades the song has remained a powerful and timeless call for world peace.
1944–Chris Britton, guitarist for The Troggs, is born in Watford, Hertfordshire, England. The band had a huge hit with
Wild Thing
. Their other hits include
With a Girl Like You, I Can't Control Myself,
and
Love Is All Around
.
1947–Actress, Jill Eikenberry, is born in New Haven, Connecticut. She is best known for the role of lawyer Ann Kelsey in the TV drama,
L.A. Law
. She appeared in the films
An Unmarried Woman, Butch and Sundance: The Early Days, Hide in Plain Sight, Authur,
and
The Manhattan Project
. In 1973, she married actor, Michael Tucker, and they settled in New York City.
1948–The Flag of Quebec is adopted and flown for the first time over the National Assembly of Quebec.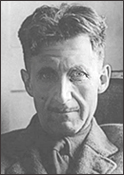 1948–Actor, Trey Wilson, is born Donald Yearnsley Wilson III in Houston, Texas. He is best known for his roles in
Raising Arizona, Bull Durham,
and
Great Balls of Fire!
(the biopic of Jerry Lee Lewis, where he played legendary American record producer Sam Phillips).
1950–American lawyer and government official, Alger Hiss, is convicted of perjury. He was accused of being a Soviet spy in 1948.
1950–Writer, George Orwell, dies from tuberculosis at University College Hospital in London, England, at age 46. Among his works are
Animal Farm, 1984,
and
Down and Out in Paris and London
(non-fiction).
1951–Eric Holder, 82nd U.S. Attorney General, is born Eric Himpton Holder, Jr. in the Bronx, New York. Serving in the administration of Barack Obama, he is the first Black American to hold the position.
1952–Nehru's Congress Party wins the general election in India.
1953–Entrepreneur, Paul (Gardner) Allen, is born in Seattle, Washington. He is the co-founder, with Bill Gates, of Microsoft Corporation.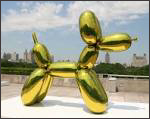 1954–The world's first atomic submarine, the U.S.S. Nautilusis, is launched from the shipyards at Groton, Connecticut, by Mamie Eisenhower, the First Lady of the United States.
1955–Artist, Jeff Koons, is born in York, Pennsylvania. He gained recognition in the 1980s, and subsequently set up a factory-like studio in a SoHo loft on the corner of Houston Street and Broadway in New York. It was staffed with over 30 assistants, each assigned to a different aspect of producing his work, in a similar mode as Andy Warhol's Factory. Koons developed a color-by-numbers system, so that each of his assistants could complete his canvases and sculptures as if they had been done "by a single hand." On November 12, 2013, Koons's "Balloon Dog (Orange)" sold at Christie's Post-War and Contemporary Art Evening Sale in New York for $58.4 million, becoming the most expensive work by a living artist sold at auction. Regarded by some as a pioneer whose work will ultimately be of major historical importance, others find his work unworthy of serious consideration, viewing it as tasteless self-promotion.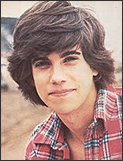 1956–Actor, Robby Benson, is born Robin David Segal in Dallas, Texas. He appeared in the films
Jory, Jeremy, Ode to Billy Joe, The Death of Richie, One on One, Ice Castles, Die Laughing, The Chosen, Running Brave,
and
Harry & Son
. Benson was born with a heart defect which necessitated heart valve surgery in 1984 and 1998. His medical memoir,
I'm Not Dead... Yet!
, was released in June 2012. He is married to singer-actress, Karla DeVito.
1957–NBC-TV broadcasts the first videotaped television program.
1957–Chuck Berry records
School Day (Ring! Ring! Goes The Bell)
at Chess Records in Chicago, Illinois.
1957–Patsy Cline wins the
Arthur Godfrey's Talent Scouts
program by singing
Walking After Midnight
.
1957–Actress, Geena Davis, is born Virginia Elizabeth Davis in Wareham, Massachusetts. Davis was working as a model when she was cast as a soap opera actress by director Sydney Pollack, in his film,
Tootsie
. She has appeared in the films
Fletch, Transylvania 6-5000, The Fly, Beetlejuice, Earth Girls Are Easy, The Accidental Tourist, Thelma & Louise, A League of Their Own, Angie, Speechless,
and
Stuart Little (1, 2, and 3)
.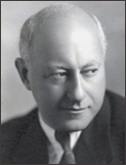 1959–Movie producer-director, Cecil B. DeMille, dies of a heart attack in Hollywood, California, at age 77. He worked in Hollywood from the silent era to talking pictures. Among his epic films are two versions of
The Ten Commandments
(1923 and 1956),
The King of Kings, Cleopatra, Samson and Delilah,
and
The Greatest Show on Earth
.
1960–Little Joe 1B, a Mercury spacecraft, lifts off from Wallops Island, Virginia, with a female rhesus monkey named Miss Sam on board.
1960–Avianca Flight 671 crashes and burns upon landing at Montego Bay, Jamaica, killing 37 people.
1961–Four hundred thirty-five workers are buried alive, when a mine in Coalbrook, Free State, South Africa, collapses.
1963–The VeeJay label agrees to sign The Beatles for the USA, and to issue
Please Please Me
as their first American single.
1965–Rock group, The Animals, cancel a show at New York's Apollo Theater after the U.S. Immigration Department, continuing its crackdown on U.K. bands, forces the group to leave the theater. Their only New York appearance is on
The Ed Sullivan Show.


1965–Hip hop artist, Jam Master Jay, is born Jason William Mizell in Brooklyn, New York. He was the DJ of the hip hop group Run–D.M.C, who are credited with breaking hip hop into mainstream music.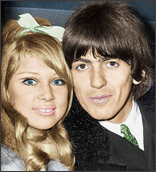 1966–The Grateful Dead, The Loading Zone, and Ken Kesey and His Merry Pranksters all perform at the Trips Festival, held in San Francisco's Longshoremen's Hall.
1966–George Harrison and his long-time girlfriend, fashion model Pattie Boyd, are married at Esher Register Office, Surrey, England. Paul McCartney and Beatles manager, Brian Epstein, are the best men. George and Pattie met on the set of the Beatles' first movie,
A Hard Day's Night.
1967–Actress, Ann Sheridan, dies of esophageal and liver cancer in Los Angeles, California, at age 51. She appeared in the films
Angels with Dirty Faces, They Drive by Night, The Man Who Came to Dinner, I Was a Male War Bride, Stella,
and
The Opposite Sex
.
1968–The Battle of Khe Sanh, one of the most publicized and controversial battles of the Vietnam War, begins.
1968–A U.S. B-52 bomber crashes near Thule Air Base in Greenland, contaminating the area after its nuclear payload ruptures. One of the four bombs remains unaccounted for after the cleanup operation is complete.
1969–An experimental underground nuclear reactor at Lucens Vad, Switzerland, releases radiation into a cavern, which is then sealed.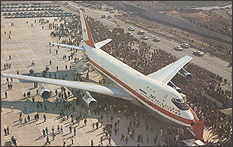 1970–The first Boeing 747, the largest jet airliner in the world, lands at London's Heathrow Airport at the end of its maiden transatlantic flight.
1970–ABC-TV presents
The Johnny Cash Show
in prime time. Previously, the show had been a summer replacement. The regular season series was a big boost for country music, but Cash also presented rock and pop acts of the day, such as Eric Clapton, Neil Young, and Joni Mitchell.
1971–The current Emley Moor transmitting station, the tallest free-standing structure in the United Kingdom, begins transmitting UHF broadcasts.
1971–The Western series,
Alias Smith & Jones
, debuts on ABC-TV.
1971–
Rolling Stone
magazine publishes part one of a lengthy interview with John Lennon, entitled, "The Working Class Hero." A photo of Lennon appears on the cover. The second part of the interview will be published in the following issue, under the title "Life with the Lions." Later in the year, the two installments of the interview will be combined and published in book form under the title
Lennon Remembers
(Straight Arrow Press).
Rolling Stone
editor, Jann Wenner, will publish the book without Lennon's permission and without providing for him to receive any of the income from the book, both of which will anger John. The book is reissued in an updated, unedited form in the fall of 2000.
1972–The first convention of Star Trek fans is held at the Statler-Hilton Hotel in New York.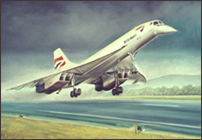 1976–The supersonic Concorde jetliner is put into service by Britain and France.
1976–Singer, Emma (Lee) Bunton, of the Spice Girls, is born in Finchley, London, England. She was nicknamed "Baby Spice," because she was the youngest member in the group.
1977–President Jimmy Carter pardons almost all Vietnam War draft evaders, even those that had emigrated to Canada.
1977–Italy legalizes abortion.
1979–The price of gold increases to a record high of $875 an ounce.
1979–Super Bowl XIII: The Pittsburgh Steelers beat the Dallas Cowboys, 35-31.
1981–Production of the iconic DeLorean DMC-12 sports car begins in Dunmurry, Northern Ireland.

1982–B.B. King donates his record collection to the University of Mississippi's Center for the Study of Southern Culture. The treasure trove encompasses 20,000 recordings from the blues collection he built during his years as a disc jockey.
1984–Soul singer, Jackie Wilson, dies from complications of pneumonia in Mount Holly, New Jersey, at age 49. Initially, he was buried in an unmarked grave at Westlawn Cemetery near Detroit, Michigan, but in 1987, a fundraiser collected enough money to purchase a headstone. Among his 24 "Top 40" hits are
Reet Petite, Lonely Teardrops, That's Why (I Love You So), Baby Workout,
and
(Your Love Keeps Lifting Me) Higher and Higher
.
1985–For the first time, a President's public inaugural ceremony takes place on January 21st. Ronald Reagan is inaugurated for his second term, indoors in the U.S. Capital Rotunda, since the bad weather brought a wind chill up to 30 degrees below zero.
1985–Snow squalls in Buffalo, New York, come to an end. The squalls, induced by relatively warm water in Lake Erie, brought 34 inches of snow at the International Airport, with up to 47 inches in the suburbs of Buffalo.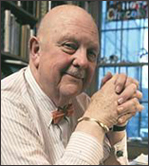 1985–Chef, James Beard, dies of heart failure in New York, New York, at age 81. Beard is best known for introducing the average American to French cooking during the 1950s. His left a rich legacy of 20 books and the James Beard Foundation, which includes the James Beard Awards.
1987–The 2nd Annual Rock and Roll Hall of Fame Induction Ceremony is held. This year's inductees are: (Performers) Aretha Franklin, B.B. King, Big Joe Turner, Bill Haley, Bo Diddley, Carl Perkins, Clyde McPhatter, Eddie Cochran, Jackie Wilson, The Coasters, Marvin Gaye, Ricky Nelson, Roy Orbison, Smokey Robinson, and Muddy Waters; (Non-Performers) Leonard Chess, Jerry Wexler, Ahmet Ertegun, and Jerry Leiber and Mike Stoller; and (Early Influence) Hank Williams, Louis Jordan, and T-Bone Walker. The ceremony takes place at The Waldorf Astoria Hotel in New York City.
1988–The U.S. accepts the immigration of 30,000 American-Vietnamese children.
1988–High pressure over northern Nevada and low pressure off the coast of southern California combine to create extremely high winds. Wind gusts in the San Francisco, California, area reached 70 mph on Fremont Street.
1990–Tennis champion, John McEnroe, becomes the first player to be expelled from the Australian Open.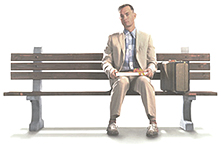 1990–The weather is unseasonably warm across the state of Florida. Eight cities report record high temperatures, including West Palm Beach with a reading of 86 degrees.
1993–It is announced that Hillary Clinton, will take a White House office, near the Oval Office, the only First Lady in history to do so.
1995–The 52nd Annual Golden Globe Awards announces its winners. Best Picture:
Forrest Gump;
Best Actor: Tom Hanks for
Forrest Gump;
Best Actress: Jessica Lange for
Blue Sky;
Best Director: Robert Zemeckis for
Forrest Gump;
Best Musical:
The Lion King;
Best Foreign Film:
Farinelli
.
1996–The 53rd Annual Golden Globe Awards announces its winners. Best Picture:
Sense and Sensibility;
Best Actor: Nicolas Cage for
Leaving Las Vegas;
Best Actress: Sharon Stone for
Casino;
Best Director: Mel Gibson for
Braveheart;
Best Comedy:
Babe;
Best Foreign Film:
Les Misérables
.
1997–The U.S. House of Representatives votes 395-28 to reprimand Newt Gingrich for ethics violations, making him the first Speaker of the House to be so disciplined.
1997–Colonel Tom Parker, dies from a stroke in Las Vegas, Nevada, at age 87. He became manager of then truck driver, Elvis Presley, from Tupelo, Mississippi, in 1955. They remained a team until Elvis died in 1977.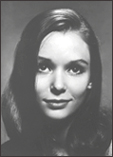 1998–Actor, Jack Lord, dies of congestive heart failure in Honolulu, Hawaii, at age 77. He had suffered from Alzheimer's disease for two years before his death. He is best known for his starring role of Steve McGarrit in the TV action series
Hawaii Five-O
.
1999–The U.S. Coast Guard intercepts a ship with over 9,500 pounds of cocaine on board, making it one of the largest drug busts in American history.
1999–Actress, Susan Strasberg, dies of breast cancer in New York, New York, at age 60. She is best known for her performance in the film
Picnic
. She was the daughter of drama coach, Lee Strasberg.
2000–After the Ecuadorian Congress is seized by indigenous organizations, Colonel Lucio Gutiérrez, Carlos Solorzano, and Antonio Vargas depose President Jamil Mahuad. Gutierrez is later replaced by General Carlos Mendoza, who resigns and allows Vice-President Gustavo Noboa to succeed Mahuad.
2001–The 58th Annual Golden Globe Awards announces its winners. Best Picture:
Gladiator;
Best Actor: Tom Hanks for
Cast Away;
Best Actress: Julia Roberts for
Erin Brockovich;
Best Director: Ang Lee for
Crouching Tiger, Hidden Dragon;
Best Comedy:
Almost Famous;
Best Foreign Film:
Crouching Tiger, Hidden Dragon
.

2002–Singer, Peggy Lee, dies from complications of diabetes and a heart attack in Bel Air, California, at age 81. She had her biggest hit with the song
Fever
. Later, making a comeback of sorts, she recorded the song
Is That All There Is?
2003–According to the U.S. Census Bureau, Hispanics have moved past African-Americans as the largest minority group in America.
2003–A 7.6 earthquake strikes the Mexican state of Colima, killing 29 people and leaving approximately 10,000 people homeless.
2004–The recording industry sues 532 computer users it accuses of illegally distributing songs over the Internet.
2004–NASA's MER-A (the Mars Rover Spirit) ceases communication with mission control. The problem lies in the management of its flash memory. It will be repaired remotely from Earth on February 6th.
2004–Princess Ingrid Alexandra of Norway is born in Rikshospitalet, Oslo, Norway. She is the elder child of Crown Prince Haakon and second in line to succeed her grandfather, King Harald V, on the Norwegian throne.
2005–Riots reupt in Belmopan, Belize, due to the unrest over the government's new taxes.
2006–Journalist and politician, Ibrahim Rugova, dies of lung cancer in Pristina, Serbia and Montenegro, at age 61. He was the first President of Kosovo. Owing to his role in Kosovo's history, Rugova has been dubbed "Father of the Nation" and "Gandhi of the Balkans." He was awarded the Sakharov Prize for Freedom of Thought, and posthumously declared a Hero of Kosovo.
2016–The 12th National Congress of the Communist Party of Vietnam convenes in Hanoi for eight days to select the country's leadership for the next five years.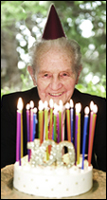 2016–It is reported that local Tajikistan police have shaved nearly 13,000 men's beards, closed more than 150 shops selling traditional Muslim clothing, and convinced about 1,800 women and girls to stop wearing headscarves as part of a campaign to eradicate foreign influences in the former Soviet Republic.
2016–A bomb attack kills six people, including three police officers, near a road leading to the pyramids in the Cairo suburb of Giza, Egypt. Thirteen people were wounded.
2016–According the U.S. Census Bureau, America's population of centenarians (already the largest in the world) has roughly doubled in the past 20 years to around 72,000, and is projected to at least double again by 2020 (and perhaps even increase seven-fold). While predicting longevity and population growth is difficult, the census' low-end estimate for 2050 is 265,000 centenarians, and its highest projection puts the number at 4.2 million.
2017–The Secret Service says it will open an investigation into pop singer, Madonna, after she announces during her speech to the Women's March on Washington that she had thought many times about "blowing up the White House." She spoke to a crowd of over 500,000 who were gathered in Washington D.C. to advocate for women's rights.
2017–At least 22 people are killed and around 90 others are injured, after a bomb explodes at a vegetable market in Parachinar, in the Federally Administered Tribal Areas of Pakistan.
2017–The Hirakhand express 18448, a scheduled passenger train from Jagdalpur to Bhubaneswar, derails near Kuneru, in the Indian state of Andhra Pradesh. At least 25 people are killed and around 200 others are injured.
2017–Singer-songwriter, Maggie Roche, dies of cancer at age 65. She was a member of The Roches, along with her sisters, Terre and Suzzy Roche. The trio, from from Park Ridge, New Jersey, are known for their unusual and rich harmonies, quirky lyrics, and casually comedic stage performances.
PHOTOS TOP TO BOTTOM: Charles V of France; King Louis XVI of France; Christian Dior fashions; Telly Salavas; Mantovani; Wolfman Jack; vintage pinball machine; George Orwell; "Balloon Dog" by Jeff Koons; Robby Benson; Cecil B. DeMille; George Harrison and Pattie Boyd; the first Boeing 747; Jackie Wilson; James Beard; Tom Hanks in
Forrest Gump;
Susan Strasberg; Peggy Lee; and a super-centenarian's birthday celebration.