41–After a night of negotiation, Claudius is accepted as Roman Emperor by the Senate.
390–Gregory of Nazianzus, theologian and Patriarch of Constantinople, dies in Arianzum, Cappadocia, at age 51. Along with the brothers Basil the Great and Gregory of Nyssa, he is known as one of the Cappadocian Fathers. Gregory is a Saint in both Eastern and Western Christianity.
477–Genseric, King of the Vandals, dies in Carthage, Tunisia, at age 88. During his nearly 50 years of rule, he raised a relatively insignificant Germanic tribe to the status of a major Mediterranean power. After he died, they entered a swift decline and eventual collapse.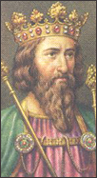 750–Umayyad caliph, Ibrahim ibn al-Walid, dies. He only ruled for a short time in 744, before he abdicated and went into hiding out of fear of his political opponents.
750–In the Battle of the Zab, the Abbasid rebels defeat the Umayyad Caliphate, leading to overthrow of the dynasty.
750–Byzantine Emperor, Leo IV the Khazar, is born.
844–Pope Gregory IV dies in Rome, Papal States, at age 49.
863–Frankish king, Charles of Provence, dies at age 18.
1067–Emperor Yingzong of Song dies in China, at age 34.
1327–Edward III becomes King of England.
1348–A strong earthquake strikes the South Alpine region of Friuli, in modern Italy, causing considerable damage to buildings as far away as Rome.
1431–Charles II, Duke of Lorraine, dies in Nancy, Province of Lorraine, France, at age 66.
1494–Ferdinand I of Naples dies of colon cancer in Naples, Italy, at age 70. Alfonso II becomes King of Naples.
1477–Anne of Brittany is born at the Castle of the Dukes of Brittany in Nantes, Brittany. Upon her father's death in 1488, she became Sovereign Duchess of Brittany, Countess of Nantes, Montfort and Richmond, and Viscountess of Limoges. She was a central figure in the struggle for influence that led to the union of Brittany and France.
1515–Coronation is held for Francis I of France.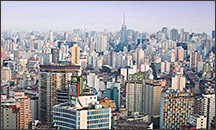 1533–England's King Henry VIII marries Anne Boleyn.
1534–Magdalena of Saxony dies in Dresden, Germany, at age 26.
1554–The city of São Paulo, Brazil, is founded.
1559–Christian II of Denmark dies as a prisoner at Kalundborg Castle on the northwestern coast of the island of Zealand, Denmark, at age 77. During his confinement, King Christian was treated like a nobleman, particularly in his old age, and he was allowed to host parties, go hunting, and wander freely, as long as he did not go beyond the Kalundborg town boundaries.
1575–Luanda, the capital of Angola, is founded by the Portuguese navigator, Paulo Dias de Novais.
1704–The Battle of Ayubale causes the destruction of most of the Spanish missions in Florida.
1733–Banker and politician, Sir Gilbert Heathcote, dies in London, England, at age 81. He was Lord Mayor of London. He was also one of the first directors of the Bank of England and served as its Governor from 1709 to 1711.
1741–Benedict Arnold, modern history's best-known traitor, is born in Norwich, Connecticut Colony.
1755–Moscow University is established on Tatiana Day.
1759–Scotland's National Poet, Robert Burns, is born in Alloway, Ayrshire, Scotland. He grew up working with his father in the fields and hearing his mother sing and tell stories. After his father died in 1784, he and his brother, Gilbert, became partners in the family farm, but his main occupations were writing, drinking, and womanizing. In 1786, in the midst of financial troubles, his first volume of poetry was published.
Poems, Chiefly in the Scottish Dialect
was a huge and immediate success with all classes of Scottish society. He's known for his great Scottish songs, such as the perennial favorite,
Auld Lang Syne;
for his poems of country life; and for his love poems.
1765–Port Egmont, the first British settlement in the Falkland Islands at the southern tip of South America, is founded.
1783–Entrepreneur, William Colgate, is born in Hollingbourne, Kent, England. He founded the Colgate-Palmolive Company. It wasn't until 13 years after Colgate's death, that the company began selling toothpaste.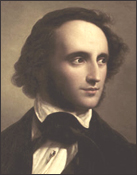 1787–The Shays's Rebellion largest confrontation, outside the Springfield Armory in Springfield, Massachusetts, results in the killing of four rebels and the wounding of 20 others.
1791–The British Parliament passes the Constitutional Act of 1791, splitting the old Province of Quebec into Upper and Lower Canada.
1792–The London Corresponding Society is founded.
1821–The Hudson River is frozen solid during the coldest winter in 41 years. So many people cross the ice from New York City to New Jersey, that refreshment taverns are set up in the middle of the river to warm pedestrians.
1858–
The Wedding March
, by Felix Mendelssohn, becomes a popular wedding recessional after it is played on this day at the marriage of Queen Victoria's daughter, Victoria, and Friedrich of Prussia.
1858–Kokichi Mikimoto, is born in Toba, Shima Province, Japan. He created the first cultured pearl and jump-started the pearl industry with the establishment of his luxury pearl company, Mikimoto.
1870–The soda fountain is patented by Gustavus Dows.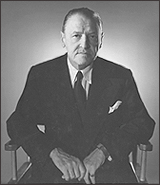 1874–Author, W. Somerset Maugham, is born William Somerset Maugham at the British Embassy in Paris, France. By 1914, Maugham was famous, with 10 plays produced and 10 novels published. His novel,
Of Human Bondage,
initially was criticized in both England and America, but it has never been out of print. His other works include
The Magician, The Letter, The Painted Veil, The Razor's Edge,
and
Up at the Villa
.
1879–The Bulgarian National Bank is founded.
1881–Thomas Edison and Alexander Graham Bell establish the Oriental Telephone Company.
1882–British novelist and essayist, Virginia Woolf, is born Adeline Virginia Stephen, in London, England. Her father was the formidable Victorian intellectual Sir Leslie Stephen. As the editor of
Cornhill Magazine
, he nurtured the careers of Thomas Hardy, Robert Lewis Stevenson, and Henry James. After her father died in 1904, she settled in Gordon Square in London, where a circle of artists and writers gathered around her who became known as the "Bloomsbury Group." She married Leonard Woolf in 1912, and five years later they founded the Hogarth Press. Her novels include
The Voyage Out, Mrs. Dalloway, To the Lighthouse,
and
Orlando
. The novels focus less on traditional plot and more on the ways in which her characters experience time and the events of their daily lives. She was also a brilliant essayist, best known for her long essay, "A Room of One's Own," about the difficulties faced by women who want to be writers. She suffered from mental illness for most of her life, and was carefully tended by her husband, Leonard. However, in March 1941, she placed several large stones in the pockets of her coat and drowned herself in the river near her home in Rodmell, Sussex, England. Playwright Edward Albee said that the title of his play,
Who's Afraid of Virginia Woolf?
, came from a piece of graffiti he read on a West Berlin wall.
1890–The United Mine Workers of America is founded.
1890–Nellie Bly completes her around-the-world journey in 72 days.
1891–Art dealer, Theo van Gogh, dies of dementia paralytica (a syphilitic infection of the brain), in Utrecht, Netherlands, at age 33. He was the younger brother of artist, Vincent van Gogh. The relationship between the two brothers was the subject of the movie
Vincent & Theo,
directed by Robert Altman. It also formed an important part of the 1956 film
Lust for Life,
where Theo was played by James Donald and Vincent by Kirk Douglas.
1909–Richard Strauss' opera, Electra, premieres in Dresden, Germany.
1915–The inventor of the telephone, Alexander Graham Bell, inaugurates U.S. transcontinental telephone service.

1918–Ukraine declares independence from Bolshevik Russia.
1919–Edwin Newman, newscaster, journalist, and author, is born in New York, New York. He is known for a 23-year career in television news with the National Broadcasting Company from 1961 to 1984.
1923–Country singer, Rusty Draper, is born in Kirksville, Missouri. In 1952, Draper signed to Mercury Records and issued his debut single,
How Could You (Blue Eyes)
. He made the national charts again in 1955, with
Seventeen, The Shifting, Whispering Sands,
and
Are You Satisfied?,
becoming one of the biggest pop and country crossover stars of the period.
1923–Multiple personality, Shirley Ardell Mason, is born in Dodge Center, Minnesota. Flora Rheta Schreiber's novel,
Sybil
, told a fictionalized version of Mason's story. The book stated that Mason had multiple personalities as a result of severe child sexual abuse at the hands of her mother, whom her psychiatrist, Cornelia Wilbur, believed had been schizophrenic. The book was made into a TV-movie in 1976, starring Sally Field and Joanne Woodward.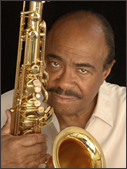 1924–The first Winter Olympic games open in Chamonix, France.
1927–Singer-songwriter, Antônio Carlos Jobim, is born Antônio Carlos Brasileiro de Almeida Jobim in Rio de Janeiro, Brazil. He was a primary force behind the creation of the bossa nova style. His most famous song is
The Girl from Ipanema
.
1929–Jazz musician, Benny Golson, is born in Philadelphia, Pennsylvania. He is a bebop tenor saxophone player. He played with such notables as Lionel Hampton, Johnny Hodges, Earl Bostic, Dizzy Gillespie, and Art Blakey and the Jazz Messengers. In November 2009, Golson was inducted into the International Academy of Jazz Hall of Fame.
1931–Actor, Dean (Carroll) Jones, is born in Decatur, Alabama. Walt Disney signed Jones on for a string of Disney films in the 1960s and 1970s, beginning with
That Darn Cat!
He appeared in the films
Somebody Up There Likes Me, These Wilder Years, Tea and Sympathy, The Opposite Sex, Designing Woman, Until They Sail, Jailhouse Rock, Never So Few, Under the Yum Yum Tree, The New Interns, Two on a Guillotine, The Ugly Dachshund, The Love Bug, Other People's Money,
and
Beethoven
.
1932–During the Second Sino-Japanese War, the Chinese National Revolutionary Army begins its defense of Harbin.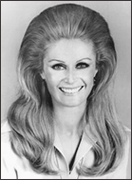 1936–Sculptor, Donald Featherstone, is born in Worcester, Massachusetts. He created the plastic pink flamingo while working for Union Products. The now-iconic pink flamingo first went on sale in 1958. In November 2006, Union Products closed and production of the flamingo stopped. Shortly thereafter, a New York company purchased the molds for Featherstone's flamingos and sub-contracted production to Cado Products. In 2010, Cado Products purchased the copyrights and plastic molds for the Pink Flamingos and continues to manufacture them. They are generally sold in sets of two: one holding its head erect, nearly three feet high, the other bending over as if looking for food.
1936–Actress, Diana Hyland, is born Diana Gentner in Cleveland Heights, Ohio. She appeared in dozens of television shows, among them
Ben Casey, Naked City, Wagon Train, Dr. Kildare, Alfred Hitchcock Presents, The Twilight Zone, I Spy, The Man from U.N.C.L.E., Peyton Place, Medical Center, Kojak,
and
Eight Is Enough
. In 1976, she began a romantic relationship with actor, John Travolta, 19 years her junior. They met on the set of the TV movie,
The Boy in the Plastic Bubble
.
1937–The Guiding Light debuts on NBC radio from Chicago, Illinois. In 1952, it moved as a daytime soap opera to CBS-TV, where it remained until 2009.
1938–Blues singer, Etta James, is born Jamesette Hawkins in Los Angeles, California. James recorded 58 singles during her career, but she is best known for her huge hit,
At Last
.
1939–Production begins on the classic film,
Gone with the Wind
.
1941–Pope Pius XII elevates the Apostolic Vicariate of the Hawaiian Islands to the dignity of a diocese. It becomes the Roman Catholic Diocese of Honolulu.
1942–Thailand declares war on the United States and the United Kingdom.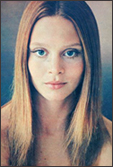 1944–Florence Li Tim-Oi is ordained in China, becoming the first woman Anglican priest.
1944–Model and actress, Anita Pallenberg, is born in Rome, Italy. She appeared in the films
Candy, Barbarella, Dillinger Is Dead,
and
Performance
. She was the romantic partner of The Rolling Stones' multi-instrumentalist and guitarist Brian Jones and later, from 1967 to 1979, the partner of Keith Richards, the guitarist of the same band, with whom she had three children.
1945–In World War II, the Battle of the Bulge comes to an end.
1945–Grand Rapids, Michigan, is the first U.S. city to add fluoride to its water supply.
1945–Actress, Leigh Taylor-Young, is born in Washington, D.C. She got her first big break in 1966, when she was cast as Rachel Welles in the primetime soap opera
Peyton Place
. Her character was written into the show as a replacement for Allison MacKenzie, previously played by Mia Farrow. She appeared in the films
I Love You, Alice B. Toklas, The Big Bounce, The Buttercup Chain, Soylent Green, Looker,
and
Jagged Edge
.
1946–The United Mine Workers rejoins the American Federation of Labor.
1946–The first United Nations Security Council Resolution relating to Military Staff Committee is adopted.
1947–Thomas Goldsmith, Jr. files a patent for a "Cathode Ray Tube Amusement Device," which is the first electronic game.
1947–Gangster, Al Capone, dies of neurosyphilis in Palm Island, Florida, at age 48. He was a Chicago crime boss who attained national fame during the Prohibition era. At the time of his death, due to years of damage from syphilis, Capone had the mental capability of a 12-year-old child.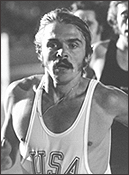 1949–The 1st Annual Primetime Emmy Awards announces its winners. Most Popular Program:
Pantomime Quiz;
Best Film Made for TV:
The Necklace;
Most Outstanding Television Personality: Shirley Dinsdale. The ceremonies are held at the Hollywood Athletic Club, Los Angeles, California. The host is Walter O'Keefe. Only shows produced in Los Angeles County, California, and aired in the Los Angeles media market were eligible to win. A special award is given to Louis McManus for designing the Emmy statuette.
1951–Olympic runner, Steve Prefontaine, is born in Coos Bay, Oregon. He was an American middle and long-distance runner who competed in the 1972 Olympics.
1952–Sveinn Björnsson, first President of Iceland, dies while in office in Reykjavík, Iceland, at age 70.
1955–The Soviet Union ends the state of war with Germany.
1958–Actress, Dinah (Beth) Manoff, is born in New York, New York. She has appeared in the films
Raid on Entebbe, Ordinary People, I Ought to Be in Pictures, Child's Play,
and
Welcome Home, Roxy Carmichael
. She is the daughter of actress, Lee Grant.
1959–American Airlines opens the jet age in the U.S. with the first scheduled transcontinental flight of a Boeing 707.
1960–The National Association of Broadcasters reacts to the "payola" scandal by threatening to inflict fines on disc jockeys who accept money for playing particular records.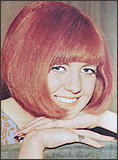 1960–Actress, Diana Barrymore, dies from an overdose of alcohol and sleeping pills in New York, New York, at age 38.
1961–The first live, nationally televised Presidential news conference is held by John F. Kennedy.
1961–On his second day in New York, Bob Dylan hunts down his hero Woody Guthrie's family in Howard Beach. He teaches Woody's son, Arlo, some rudimentary harmonica.
1963–Cilla Black debuts as a vocalist at Liverpool's Cavern Club. She changed her given surname from White to Black, because her manager, Brian Epstein (who also managed The Beatles) thought it had a better sound to it.
1963–Janis Joplin performs in San Francisco, California, for the first time, singing at a North Beach coffeehouse.
1964–The U.S. launches its second communications satellite, Echo 2.
1964–Blue Ribbon Sports is founded by University of Oregon track and field athletes. It would later become Nike.
1964–Record producer, Phil Spector, appears as a panelist on the British rate-a-record TV program
Juke Box Jury
.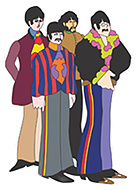 1964–Comedian and actor, Bill Cosby, marries Camille Olivia Hanks.
1965–Alta, Utah, is hit by a storm that leaves the town buried under 105 inches of snow.
1968–After repeatedly vowing that they wanted nothing to do with the project, The Beatles film their live-action cameo appearance that comes at the end of the animated film
Yellow Submarine
.
1969–U.S.-North Vietnamese peace talks begin in Paris, France.
1969–Brazilian Army captain, Carlos Lamarca, deserts in order to fight against the military dictatorship, taking with him 10 machine guns and 63 rifles.
1969–
Jim Morrison
meets Patricia Kennealy, when she interviews him for
Jazz and Pop
magazine at the Plaza Hotel in New York. After the interview, they began a correspondence, became friends, and eventually lovers. She and Morrison exchanged marriage vows in a Celtic "handfasting" ceremony in June 1970. Even though Kennealy added the name Morrison to her own, and claims to be have been married to him, Morrison's will states, "I declare that I am a resident of Los Angeles County, California; that I am unmarried and have no children." Morrison left everything to his long-time girlfriend, Pamela Courson.
1969–The sale of John Lennon and Yoko Ono's
Unfinished Music No. 1: Two Virgins
is banned in Union County, New Jersey, and in the city of Cleveland, Ohio (due to the pictures of John and Yoko naked on the front and the back of the album cover). Police in Mountainside, New Jersey, confiscate 20,000 copies of the album.
1971–Idi Amin leads a coup to depose Milton Obote, becoming President of Uganda.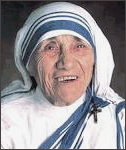 1971–Charles Manson and three of his family members (all women) are found guilty of conspiracy and seven counts of murder in the first degree. Manson was a mentally ill rock and roll fan who discerned bizarre messages in The Beatles' lyrics (especially
Piggies, Helter Skelter,
and
Revolution 9
). Manson believed that a fierce race war would break out in the United States, with the time of chaos to be known as "Helter Skelter."
1975–The 32nd Annual Golden Globe Awards announces its winners. Best Picture:
China Town;
Best Actor: Jack Nicholson for
China Town;
Best Actress: Gena Rowlands for
A Woman Under the Influence;
Best Director: Roman Polanski for
China Town;
Best Comedy:
The Longest Yard.
1979–Pope John Paul II starts his first official papal visits outside Italy: he will go to The Bahamas, the Dominican Republic, and Mexico.
1980–Mother Teresa is honored with India's highest civilian award, the Bharat Ratna.
1980–After spending 10 days in jail in Tokyo, Japan, Paul McCartney is released and deported back to England. As Paul leaves the detention cell, he says: "Japanese fans are so great. I want to come back again if I'm allowed." Later on the plane journey home, Paul fights back tears as he explains, "This is the longest time I have ever been away from Linda and the kids in 10 years. I don't ever want a separation like it again." Subsequently, Paul is held personally accountable for the losses suffered by the concert promoters and the ticket holders, which adds up to several million dollars. Due to an oversight, Paul's tour insurance had lapsed just prior to the Japanese visit.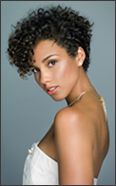 1981–Jiang Qing, the widow of Mao Zedong, is sentenced to death.
1981–Super Bowl XV: The Oakland Raiders beat the Philadelphia Eagles, 27-10.
1981–Singer-songwriter, Alicia Keys, is born Alicia Augello Cook in Manhattan, New York. An accomplished pianist, Keys incorporates piano into a majority of her songs and often writes about love, heartbreak, and female empowerment. Her hits include
Fallin', You Don't Know My Name, My Boo, No One,
and
Girl on Fire
.
1983–Nazi war criminal, Klaus Barbie, is arrested in Bolivia.
1986–The National Resistance Movement topples the government of Tito Okello in Uganda.
1986–Music manager, Albert Grossman, dies of a heart attack while flying on the Concorde from New York to London, England, at age 59. He managed Bob Dylan, Peter, Paul & Mary, The Band, Janis Joplin, and Todd Rundgren.
1987–Super Bowl XXI: The New York Giants beat the Denver Broncos, 39-20.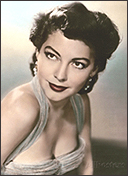 1989–Madonna starts divorce proceedings for the second time against actor, Sean Penn, at Los Angeles County Court.
1989–Guitarist, Alvin Robinson, dies in New Orleans, Louisiana. His guitar work was heard on several of Dr. John's 1970s recordings.
1990–Actress, Ava Gardner, dies of pneumonia in Westminster, London, England, at age 67. She appeared in the films
Du Barry Was a Lady, Swing Fever, Maisie Goes to Reno, The Killers, The Hucksters, The Bribe, East Side, West Side, Show Boat, Lone Star, The Band Wagon, Mogambo, The Barefoot Contessa, The Sun Also Rises, On the Beach, Seven Days in May, The Night of the Iguana,
and
Earthquake
.
1991–Paul McCartney records a performance for MTV's
Unplugged
. The audience in the Limehouse Studios in London, England, consists of around 200 specially invited guests.
1993–Five people are shot outside the Central Intelligence Agency (CIA) headquarters in Langley, Virginia. Two are killed and three are wounded.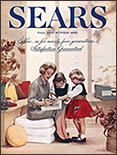 1993–Sears announces it is closing its catalog sales department after 97 years of operation.
1993–Puerto Rico adds English as its second official language.
1994–Accused of molesting a 13-year-old boy, Michael Jackson settles a civil lawsuit out of court.
1995–Russia almost launches a nuclear attack after it mistakes Black Brant XII, a Norwegian research rocket, for a U.S. Trident missile.
1996–Criminal, Billy Bailey, dies from Federal execution by hanging in Smyrna, Delaware, at age 49. He had been convicted of a double murder, and became the last person to be hanged in the United States.
1997–Psychic, Jeanne Dixon, dies of a heart attack in Washington, D.C., at age 93. Probably the most famous psychic of modern times, Dixon was the author of seven books, including her autobiography, a horoscope book for dogs, and an astrological cookbook.
1998–During a historic visit to Cuba, Pope John Paul II demands political reforms and the release of political prisoners, while condemning U.S. attempts to isolate the country.
1998–A suicide attack by the Liberation Tigers of Tamil Eelam on Sri Lanka's Temple of the Tooth kills eight people and injures 25 others.
1998–Super Bowl XXXII: The Denver Broncos beat the Green Bay Packers, 31-24.
1999–A 6.0 earthquake hits western Colombia, killing at least 1,000 people.
2000–A lacquered aluminum record from 1930 is discovered, on which Frank Sinatra sings
Roses of Picardy
. It is believed to be the first ever solo recording made by Sinatra.
2003–During the Invasion of Iraq, a group of people leave London, England, for Baghdad, Iraq, to serve as human shields, intending to prevent the U.S.-led coalition troops from bombing certain locations.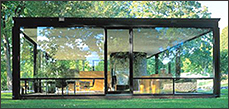 2004–The Opportunity rover (MER-B) lands on the surface of Mars.
2005–A stampede at the Mandhradevi temple in Maharashtra, India, kills at least 258 people.
2005–Architect, Philip Cortelyou Johnson, dies in his sleep at his Glass House retreat in New Canaan, Connecticut, at age 93. He was founder of the Department of Architecture and Design at the Museum of Modern Art, and champion of the International Style of modernist architecture.
2006–Professional wrestler, Juana Barraza, of Mexico, is arrested in connection with the serial killing of at least 10 elderly women.
2011–The first wave of the Egyptian revolution begins, with a series of street demonstrations, marches, rallies, acts of civil disobedience, riots, labor strikes, and violent clashes in Cairo, Alexandria, and other cities throughout Egypt.
2011–Canadian singer, Mary-Lu Zahalan-Kennedy, becomes the first person in the world to graduate with a Masters degree in The Beatles. She was one of the first students to sign up for the course on the Fab Four when it was launched at Liverpool Hope University in March 2009.
2013–At least 50 people are killed and 120 people are injured in a prison riot in Barquisimeto, Venezuela.
2015–A clash in Mamasapano, Maguindanao, Philippines, kills 44 members of Special Action Force (SAF), at least 18 from Moro Islamic Liberation Front, and five from Bangsamoro Islamic Freedom Fighters.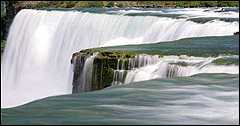 2016–Officials from the New York State Parks System propose a temporary "shut off" of the American portion of Niagara Falls (also known as American Falls) within three years. The shut off would allow the replacement of two 115-year-old pedestrian stone bridges that are unsafe for the public.
2016–At least 85 people are killed in Taiwan, and tens of thousands are stranded in airports, as an unprecedented cold snap hits several Asian countries including China and South Korea.
2016–British explorer, Henry Worsley, dies while attempting to be the first person to cross Antarctica unaided.
2016–Actor, Mike Minor, dies in New York, New York, at age 75. He is best known for the role of Steve Elliott on the TV series
Petticoat Junction
.
2017–The Dow Jones Industrial Average breaks 20,000 for the first time in its history.
2017–President Donald Trump announces that he intends to seek an investigation into possible voter fraud regarding last year's election.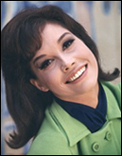 2017–Over 800 homes are destroyed or flooded in Tahiti, French Polynesia, following severe storms. At least 4,000 people are affected.
2017–Actor, John Hurt, dies of pancreatic cancer in Cromer, Norfolk, England, at age 77. He appeared in the films
A Man for All Seasons, 10 Rillington Place, Midnight Express, The Shout, Alien, The Elephant Man, Heaven's Gate, History of the World Part I, Partners, The Osterman Weekend, Nineteen Eighty-Four, The Field, Even Cowgirls Get the Blues, Rob Roy, Wild Bill, Contact, Captain Corelli's Mandolin, Harry Potter and the Philosopher's Stone, Indiana Jones and the Kingdom of the Crystal Skull,
and
An Englishman in New York
.
2017–Actress, Mary Tyler Moore, dies of pneumonia in Greenwich, Connecticut, at age 80. She is best known for her starring roles in the sitcoms
The Dick Van Dyke Show
and
The Mary Tyler Moore Show
. She appeared in the films
Thoroughly Modern Millie, Change of Habit, Ordinary People, Six Weeks,
and
Just Between Friends
.
PHOTOS TOP TO BOTTOM; King Edward III; São Paulo, Brazil; Felix Mendelssohn; W. Somerset Maugham;
Sybil
promo; Benny Golson; Diana Hyland; Leigh Taylor-Young; Steve Prefontaine; Cilla Black; The Beatles cartoon characters from
Yellow Submarine;
Mother Teresa; Alicia Keys; Ava Gardner; 1960 Sears catalog; Philip Cortelyou Johnson's "Glass House"; Niagra Falls; and Mary Tyler Moore.