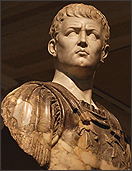 41–Gaius Caesar Germanicus (Caligula), known for his eccentricity and cruel despotism, is assassinated by his disgruntled Praetorian Guards at age 28.
76–Roman Emperor, Hadrian, is born in Italica, Hispania.
817–Pope Stephen IV dies in Rome, Papal States, at age 47.
847–Pope Sergius II dies while negotiating between two patriarchs. He was succeeded by Pope Leo IV.
1125–David IV of Georgia dies in Tbilisi, Georgia, at age 52. He was considered to be the greatest and most successful Georgian ruler in history, and an original architect of the Georgian Golden Age.
1336–Alfonso IV of Aragon dies in Barcelona, Spain, at age 35.
1438–The Council of Basel suspends Pope Eugene IV.
1458–Matthias Corvinus becomes King of Hungary.
1595–Ferdinand II, Archduke of Austria, dies at age 65.
1624–Afonso Mendes, appointed by Pope Gregory XV as Prelate of Ethiopia, arrives at Massawa from Goa.
1679–King Charles II disbands the English Parliament.
1712–Prussian King, Frederick II, is born in Berlin, Prussia. He became known as Frederick the Great.
1739–Peshva warrior, Chimnaji Appa, defeats Portuguese forces and captures Tarapur Fort, India.
1742–Charles VII Albert becomes Holy Roman Emperor.
1746–King Gustav III of Sweden is born in Stockholm, Sweden.
1758–During the Seven Years' War, the leading burghers of Königsberg submit to Elizabeth of Russia, forming Russian Prussia.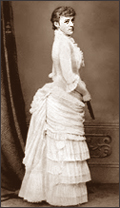 1817–Many soldiers of Juan Gregorio de las Heras are captured during the Action of Picheuta.
1835–Slaves in Salvador da Bahia, Brazil, stage a revolt, which is instrumental in ending slavery there 50 years later.
1848–James Marshall discovers gold near Sutter's Mill in California. In spite of attempts to keep the discovery a secret, the news leaks out and leads to the gold rush in 1849.
1857–The University of Calcutta is the first university founded in South Asia.
1859–The United Principalities of Moldavia and Wallachia (later named Romania) form as a personal union under the rule of Domnitor Alexandru Ioan Cuza.
1862–Bucharest is proclaimed the capital of Romania.
1862–Author, Edith Wharton, is born Edith Newbold Jones in New York, New York. She was a Pulitzer Prize-winning American novelist and short story writer, nominated for the Nobel Prize in Literature in 1927, 1928, and 1930. Her works include
The House of Mirth, Ethan Frome,
and
The Age of Innocence
.
1883–Actress, Estelle Winwood, is born Estelle Ruth Goodwin in Lee, Hundred of Blackheath, Kent, England. She appeared in the films
The House of Trent, The Glass Slipper, The Swan, Darby O'Gill and the Little People, Alive and Kicking, The Misfits, The Magic Sword, The Notorious Landlady, Dead Ringer, Camelot, The Producers,
and
Murder by Death
.
1888–The typewriter ribbon is patented by Jacob L. Wortman of Philadelphia, Pennsylvania.
1899–The rubber heel is patented by Humphrey O'Sullivan.
1900–In the Second Boer War, Boers stop a British attempt to break the Siege of Ladysmith in the Battle of Spion Kop.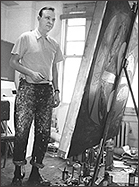 1902–The U.S. buys the Virgin Islands from Denmark.
1908–General Robert Baden-Powell organizes the first Boy Scout troop in England.
1915–During World War I, British Grand Fleet battle cruisers, under Vice-Admiral Sir David Beatty, engage Rear-Admiral Franz von Hipper's battle cruisers in the Battle of Dogger Bank.
1915–American painter and printmaker, Robert Motherwell, is born in Aberdeen, Washington. Having been drawn to Modernism through Symbolist literature, Motherwell was introduced to Surrealists, Max Ernst and Marcel Duchamp, who would greatly influence his work. Motherwell developed his creative process through "automatism" or automatic drawings, a tool employed by the Surrealists. He ultimately became the youngest of the "New York School," which also included Willem de Kooning and Jackson Pollock.
1916–The U.S. Supreme Court declares the federal income tax constitutional.
1916–The temperature at Browning, Montana, plunges 100 degrees in just 24 hours, from 44 degrees to 56 degrees below zero.
1917–Actor, Ernest Borgnine, is born Ermes Effron Borgnino in Hamden, Connecticut. His career spanned six decades and in 1955, he won an Oscar for the title role in the film
Marty
. He later co-starred in the 1960s TV series
McHales' Navy
. His films include
From Here to Eternity, Johnny Guitar, Bad Day at Black Rock, The Catered Affair, The Rabbit Trap, Man on a String, The Flight of the Phoenix, The Oscar, The Dirty Dozen, The Wild Bunch, The Poseidon Adventure,
and
Escape from New York
.
1918–The Gregorian calendar is introduced in Russia by decree of the Council of People's Commissars effective February 14th.
1918–Evangelist, (Granville) Oral Roberts, is born in Pontotoc County, Oklahoma. He was an American Methodist-Pentecostal televangelist, and he founded the Oral Roberts Evangelistic Association and Oral Roberts University. His ministries reached millions of followers worldwide spanning a period of over six decades.

1920–Actor, Jerry Maren, is born Gerard Marenghi in Boston, Massachusetts. He was the "Munchkin" who handed the lollipop to Dorothy in
The Wizard of Oz
.
1922–Ice cream novelty, the Eskimo Pie, is patented by Christian K. Nelson of Onawa, Iowa.
1922–Aviation icon, Bob Hoover, is born Robert Anderson Hoover in Nashville, Tennessee. He was an air show pilot, U.S. Air Force test pilot, and fighter pilot. Known as the "pilot's pilot," Hoover revolutionized modern aerobatic flying and was referred to in many aviation circles as one of the greatest pilots in history.
1924–The city of Saint Petersburg, Russia, is renamed Leningrad to honor the late revolutionary leader.
1924–Earl Spencer, father of Princess Diana, is born in Edward John Spencer in London, England.
1927–Film director, Alfred Hitchcock, releases his first film,
The Pleasure Garden
, in England.
1928–Zoologist, Desmond Morris, is born in Purton, Wiltshire, England. He wrote the books,
The Naked Ape
and
The Human Zoo
.

1933–The 20th Amendment to the U.S. Constitution is ratified, changing the beginning and end of terms for all elected federal offices.
1934–Soul singer, Ann Cole, is born in Newark, New Jersey. Muddy Waters first stumbles on the song,
Got My Mojo Working
, when he sees Cole perform it on stage.
1935–The beer can, created by the American Can Company, is introduced in Richmond, Virginia, by the Gottfried Krueger Brewing Company of Newark, New Jersey.
1936–Albert Sarraut becomes the Prime Minister of France.
1936–Cajun fiddle player, Doug Kershaw, is born in Cameron Parish, Louisiana. Doug grew up surrounded by Cajun fiddle and accordion music. He mastered the fiddle, which he played from the age of five, and was on his way to teaching himself to play 28 instruments. He had a big hit with
Louisiana Man
.
1939–The deadliest earthquake in Chilean history strikes Chillán, killing approximately 28,000 people.
1939–Comic singer, Ray Stevens, is born Harold Ray Ragsdale in Clarksdale, Georgia. He had hits with
Ahab the Arab, Harry the Hairy Ape, Mr. Businessman, Gitarzan, Everything Is Beautiful,
and
The Streak
.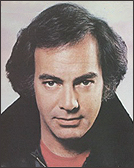 1941–Singer-songwriter, Neil Diamond, is born in Brooklyn, New York. He is one of the biggest selling recording artists of all time. During his senior year at New York University, a music publishing company made him an offer to write songs for $50 a week; he intended to remain a songwriter and not a performer, but fate stepped in. In 1966, Diamond signed a deal with Bert Berns's Bang Records, then a subsidiary of Atlantic. His first release on that label,
Solitary Man
, became his first hit. His other hits include
Cherry, Cherry, Thank the Lord for the Night Time, Kentucky Woman, Sweet Caroline, Holly Holy, Cracklin' Rosie, I Am... I Said, Song Sung Blue, Beautiful Noise, Forever in Blue Jeans, September Morn, Hello Again, America,
and
Heartlight
.
1941–R&B singer, Aaron Neville, is born in New Orleans, Louisiana. He is a member of The Neville Brothers. Being of mixed African American and Native American heritage, his music features Cajun and Creole influences. His hits include
Tell It Like It Is
and
Everybody Plays the Fool
. He also had the hit
Don't Know Much
with Linda Ronstadt.
1942–The Allies bombard Bangkok, leading Thailand, then under Japanese control, to declare war against the United States and the United Kingdom.
1943-President Franklin D. Roosevelt and Winston Churchill conclude a conference in Casablanca.
1943–Jewish patients, nurses, and doctors are incinerated at Auschwitz-Birkenau.
1943–Actress, Sharon (Marie) Tate, is born in Dallas, Texas. Tate was hailed as one of Hollywood's most promising newcomers. She starred as Jennifer North in the cult classic,
Valley of the Dolls
, in 1967, which earned her a Golden Globe Award nomination. Tate's life was cut short when she was murdered by members of the Mansion family in 1969.
1946–The United Nations General Assembly passes its first resolution: to establish the United Nations Atomic Energy Commission.

1946–Actor, Michael Ontkean, is born in Vancouver, British Colombia, Canada. He appeared in the films
Slap Shot, Voices, Willie & Phil, Making Love, Maid to Order, Clara's Heart,
and
Postcards from the Edge
.
1947–Greek banker, Dimitrios Maximos, becomes Prime Minister of Greece.
1947–Singer-songwriter, Warren (William) Zevon, is born in Chicago, Illinois. In 1978, Zevon released the album,
Excitable Boy,
to critical acclaim and popular success. Tracks from the album received heavy FM airplay and the single release,
Werewolves of London,
was a relatively lighthearted version of Zevon's signature macabre outlook and a "Top 30" success. His other songs include
Johnny Strikes Up the Band, Lawyers, Guns and Money, Poor Poor Pitiful Me, Accidentally Like a Martyr, Carmalita,
and
Sentimental Hygiene
.
1948–Singer-actor, Michael Des Barres, is born in London, England. He got his start in the film
To Sir With Love
. He also appeared in the films
Ghoulies, Pink Cadillac, Under Seige,
and
Mulholland Drive
. He was married to groupie, Pamela Des Barres, who wrote a book about her experiences entitled,
I'm with the Band: Confessions of a Groupie
.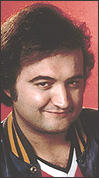 1949–Comedian-actor, John (Adam) Belushi, is born in Humbolt Park, Chicago, Illinois. He is best known as one of the original cast members of the hit NBC-TV comedy show
Saturday Night Live
. He appeared in the films
Goin' South, National Lampoon's Animal House, 1941, The Blues Brothers, Continental Divide,
and
Neighbors
. He was the older brother of actor, James Belushi.
1950–P.L. Spencer receives a patent for the microwave oven.
1957–United Nations Security Council Resolution 122, relating to India and Pakistan over territories of Jammu and Kashmir, is adopted.
1958–John Lennon's first group, The Quarry Men, perform at the Cavern Club in Liverpool, England.
1958–Elvis Presley has his second U.K. #1 single with
Jailhouse Rock
.
1958–Musician, Jools Holland, is born Julian Miles Holland in Blackheath, London, England. Holland is a pianist, bandleader, singer, composer, and a founding member of Squeeze. He hosted his own show on the BBC,
Later... with Jools Holland
.
1960–During the Algerian War, some units of European volunteers in Algiers stage an insurrection known as the "barricades week," in which they seize government buildings and clash with local police.
1960–Bob Dylan arrives in New York with his friend Fred Underhill. That night he performs at the Cafe Wha? After his set, the compère asks the audience if anybody can put up "Bob and Fred" for the night.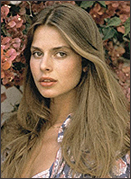 1961–A U.S. B-52 bomber carrying two H-bombs breaks up in mid-air over North Carolina. The uranium core of one weapon remains lost.
1961–Actress, Nastassja Kinski, is born Nastassja Aglaia Nakszynski in Berlin, Germany. She appeared in the films
Tess, One from the Heart, Cat People, Moon in the Gutter, Paris, Texas, Unfaithfully Yours,
and
Torrents of Spring
.
1962–Twenty-eight refugees escape from East to West Germany.
1962–Brian Epstein officially becomes the manager of The Beatles when John Lennon, Paul McCartney, George Harrison, and Pete Best sign a management contract with the Liverpool businessman. Epstein is to receive 25% of their earnings. The contract signing is witnessed by Alistair Taylor, but Brian Epstein, wanting to prove to The Beatles that he was not out to exploit them, did not sign the contract until the following October. As far as The Beatles were concerned, though, this was a mere formality and Epstein was unquestionably their manager.
1964–The 24th Amendment to the U.S. Constitution states that voting rights cannot not be denied due to failure to pay taxes.
1965–The film Ferry Cross the Mersey, starring Gerry and the Pacemakers, premieres at the Liverpool Odeon.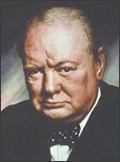 1965–Winston Churchill, British Prime Minister, dies from a stroke in London, England, at age 90. Before slipping into a coma, he said, "Oh, I am so bored with it all." Widely regarded as one of the greatest wartime leaders of the 20th century, Churchill was also an officer in the British Army, a historian, a writer, and an artist. Churchill was particularly noted for his speeches and radio broadcasts, which helped inspire the British people during one of their most difficult times. As Prime Minister, he led Britain until it achieved victory over Nazi Germany and brought forth the end World War II.
1968–The 1st Australian Task Force launches Operation Coburg against the North Vietnamese Army and Viet Cong during wider fighting around Long Bình and Biên Hòa.
1968–Olympic gymnast, Mary Lou Retton, is born in Fairmont, West Virginia. At the 1984 Summer Olympics, Retton won the all-around gold medal by 0.05 points, becoming the first American to receive that gold medal. She also became the first female gymnast from outside Eastern Europe to win the individual all-around gold.
1969–The Doors appear at Madison Square Garden in New York, for one sold out performance at 8:30 p.m. Bass player, Harvey Brooks, and a small orchestra appear with the rock group.
1970–Beatles fans around the world hear the news that John Lennon and Yoko Ono have cut off their long hair to mark the start of "Year One for Peace."
1970–Dr. Robert Moog unveils the "minimoog" synthesizer, one of the first portable synth keyboards, priced at $2,000. The American Federation of Musicians comes out against the instrument, fearing its "realistic" settings will put actual horn and string musicians out of work. The minimoog becomes the first synthesizer to be used in concerts by rock bands.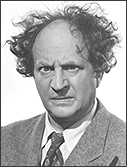 1971–Bill W. (William Griffith Wilson), co-founder of Alcoholics Anonymous, dies of emphysema and pneumonia near Miami, Florida, at age 75.
1972–Japanese Sgt. Shoichi Yokoi is found hiding in a Guam jungle, where he had been since the end of World War II.
1975–Larry Fine, of The Three Stooges, dies from a series of strokes in Woodland Hills, California, at age 72. Beginning in 1932, the comedy team made 206 short films and several features, their most prolific period starring Larry, Moe, and Curly. Larry was the only "unrelated" Stooge: the other three, Moe, Curly, and Shemp, were brothers.
1976–John Lennon and Yoko Ono are seen in public, for the first time since their son Sean's birth, at Ashley's Club in New York. They are spotted chatting with Mick Jagger and guitarist, Jesse Ed Davis.
1976–The 33rd Annual Golden Globe Awards announces its winners. Best Picture:
One Flew Over the Cuckoo's Nest;
Best Actor: Jack Nicholson for
One Flew Over the Cuckoo's Nest;
Best Actress: Louise Fletcher for
One Flew Over the Cuckoo's Nest;
Best Director: Milos Foreman for
One Flew Over the Cuckoo's Nest;
Best Comedy Film:
The Sunshine Boys
.
1977–The Massacre of Atocha occurs during the Spanish transition to democracy in Madrid, Spain.
1978–A nuclear-powered Soviet satellite, Cosmos 954, disintegrates as it falls into the Earth's atmosphere, scattering radioactive debris over parts of Canada's Northwest Territories.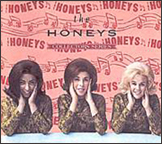 1979–The U.S. conducts a nuclear test at Nevada Test Site.
1979–Brian Wilson, of The Beach Boys, divorces his wife, Marilyn, after 15 years of marriage. She was a member of the female singing group, The Honeys, and mother of their two daughters, Wendy and Carnie Wilson, who would go on to sing in the vocal group, Wilson-Phillips.
1980–In Los Angeles, California, a billboard is put up advertising Pink Floyd's LP
The Wall
. Each day a brick is added to the billboard until the entire space is covered.
1981–Singer, Davy Jones, marries Anita Pollinger.
1981–Steven Tyler, of Aerosmith, is hospitalized after being involved in a accident on his motorcycle.
1982–Super Bowl XVI: The San Francisco 49ers beat the Cincinnati Bengals, 26-21.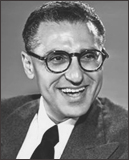 1983–Film director, George Cukor, dies of a stroke and heart attack in Los Angeles, California, at age 83. His films include
Dinner At Eight, Little Women, David Copperfield, The Women, The Philadelphia Story, A Woman's Face, Gaslight, Adam's Rib, Born Yesterday, A Star Is Born, My Fair Lady,
and
Rich and Famous
.
1984–Apple Computer unveils its Macintosh 128K personal computer.
1984–In Liverpool, Yoko Ono and Sean Lennon are on a sightseeing tour of Beatles landmarks, followed every inch of the way by a posse of photographers, reporters, and television cameras. They are seen at Penny Lane and Strawberry Fields, where Yoko promises a gift of £250,000 to the children's home.
1986–Voyager 2 passes within 50,600 miles of Uranus.
1986–The 43rd Annual Golden Globe Awards announces its winners. Best Picture:
Out of Africa;
Best Actor: Jon Voight for
Runaway Train;
Best Actress: Whoopi Goldberg for
The Color Purple;
Best Director: John Huston for
Prizzi's Honor;
Best Comedy:
Prizzi's Honor;
Best Foreign Film:
The Official Story
(Argentina).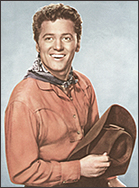 1986–Author, L. Ron Hubbard, founder of Scientology, dies of a stroke in Creston, California, at age 74. In 2004, 18 years after Hubbard's death, the Church of Scientology claimed eight million followers worldwide, but by 2009, only 25,000 Americans identified themselves as Scientologists.
1986–Singer-actor, Gordon MacRae, dies of mouth and jaw cancer in Bryan Memorial Hospital Lincoln, Nebraska, at age 64. He is best known for his roles in the movie musicals
Oklahoma!
and
Carousel
.
1988–A blizzard rapidly develops in the north central U.S. High winds in Wyoming, gusting to 72 mph at Gillette, produces snow drifts 16 feet high.
1989–The first case of AIDS transmitted by heterosexual oral sex is reported.
1989–Serial killer, Ted Bundy, dies in the electric chair in Florida State Prison, Bradford County, Florida, at age 42.
1990–Japan launches Hiten: the country's first lunar probe, the first robotic lunar probe since the Soviet Union's Luna 24 in 1976, and the first lunar probe launched by a country other than Soviet Union or the United States.
1993–Rolling Stone, Keith Richards, plays Las Vegas, Nevada, with his group, The X-Pensive Winos.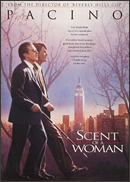 1993–The 50th Annual Golden Globe Awards announces its winners. Best Picture:
Scent of a Woman;
Best Actor: Al Pacino for
Scent of a Woman;
Best Actress: Emma Thompson for
Howards End;
Best Director: Clint Eastwood for
Unforgiven;
Best Comedy:
The Player;
Best Foreign Film:
Indochine
.
1993–Thurgood Marshall, the first black Supreme Sourt Justice (1967-1991), dies of heart failure in Bethsedah, Maryland, at age 84.
1995–The O.J. Simpson murder trial begins live broadcasts on American daytime television. As a result, many network soap operas are partially pre-empted for nine months, causing a drop in the ratings for all those programs.
1996–The FDA approves the fat substitute Olestra, although it is still banned for sale in the European Union and Canada.
1999–The 56th Annual Golden Globe Awards announces its winners. Best Picture:
Saving Private Ryan;
Best Actor: Jim Carrey for
The Truman Show;
Best Actress: Cate Blanchett for
Elizabeth;
Best Director: Steven Spielberg for
Saving Private Ryan;
Best Comedy:
Shakespeare In Love;
Best Foreign Film:
Central Station
.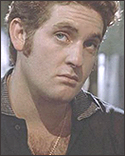 2000–Crosby, Stills, Nash & Young play the first date of their reunion tour at Michigan's Palace of Auburn Hills. It's the first time they've toured together in 25 years.
2002–Tex-Mex singer, Freddy Fender, receives a kidney transplant from his daughter, Marla Huerta Garcia, in San Antonio, Texas.
2003–The U.S. Department of Homeland Security (DHS) officially begins operation.
2006–Actor, Christopher Penn, dies from nonspecific cardiomyopathy in Santa Monica, California, at age 40. He appeared in the films
All the Right Moves, Rumble Fish, Footloose, At Close Range, Reservoir Dogs, To Wong Foo, Thanks for Everything, Julie Newmar, Mulholland Falls, Masked and Anonymous,
and
Starsky & Hutch
. He was the younger brother of actor, Sean Penn, and musician, Michael Penn. Their father was actor-director, Leo Penn.
2008–Singer, Amy Winehouse, is admitted into rehab to overcome her addiction to drugs.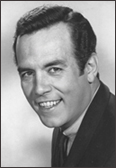 2009–Cyclone Klaus makes landfall near Bordeaux, France, killing 26 people and causing extensive disruptions to public transport and power supplies.
2010–Actor, Pernell Roberts, dies of pancreatic cancer in Malibu, California, at age 81. He is best known for the role of Adam Cartwright on the TV Western series
Bonanza
. He also starred in the series
Trapper John, M.D
.
2011–At least 35 people die, and 180 are injured, in a bombing at Domodedovo Airport in Moscow, Russia.
2012–Actor, James Farentino, dies of heart failure in Los Angeles, California, at age 73. He was seen regularly on television in shows such as
The Bold Ones: The Lawyers, Police Story, Dynasty,
and
Melrose Place
.
2014–Three bombs explode in Cairo, Egypt, killing seven people and injuring over 100 others.
2014–The Philippines and the Bangsamoro reach a peace agreement that could help end a 45-year conflict.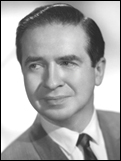 2015–Radio and television host, Joe Franklin, dies of prostate cancer in Manhattan, New York, at age 88.
The Joe Franklin Show
began in 1950 on WJZ-TV (later WABC-TV) and moved to WOR-TV (later WWOR-TV) from 1962 to 1993. Woody Allen, Andy Kaufman, Liza Minelli, Barbra Streisand, Julia Roberts, Bruce Springsteen, Robin Williams, John Belushi, and Richard Pryor got their first television exposure on
The Joe Franklin Show
. Frank Sinatra appeared on the show four times.
2015–Olympic medalist, Toller Cranston, dies of a heart attack in San Miguel de Allende, Mexico, at age 65. Cranston won a bronze medal at the 1976 Olympics and the 1974 World Championships. He was elected to Canada's Sports Hall of Fame in 1977.
2016–A 6.8 earthquake strikes southwestern Alaska, leaving 10,000 in the Anchorage area without power and forcing the evacuation of several homes on the Kenai Peninsula.
2016–Computer scientist, Marvin Minsky, dies of a cerebral hemorrhage in Boston, Massachusetts, at age 88. Ray Kurzweil says he was contacted by the cryonics organization, Alcor Life Extension Foundation, seeking Minsky's body and he believes that Minsky was cryonically preserved by Alcor company and will be revived by 2045. Minsky was a member of Alcor's Scientific Advisory Board. In keeping with their policy of protecting privacy, Alcor will neither confirm nor deny that Alcor has cryogenically preserved Minsky. Minsky was a cognitive scientist concerned largely with the research of artificial intelligence (AI).
2017–Police discover $20 million in a bed frame under a mattress at a Massachusetts home. The cash is believed to be linked to Telexfree, a pyramid scheme disguised as a company that claimed to provide internet phone services.
2017–Israel approves the construction of 2,500 more new settlement homes in the West Bank, the most in years, and the second time new homes have been approved since Donald Trump was inaugurated as President of the United States.
2017–Mashhad, in northeastern Iran, is officially named the capital of the Islamic culture by the ISESCO.
2017–Burch Trucks, drummer for The Allman Brothers Band, dies at age 69.
PHOTOS TOP TO BOTTOM; Caligula; Edith Wharton; Robert Motherwell; an Eskimo Pie box; Ann Cole; Neil Diamond; Warren Zevon; John Belushi; Nastassja Kinski; Larry Fine; The Honeys; George Cukor; Gordon MacRae;
Scent of a Woman
poster; Christopher Penn; Pernell Roberts; and Joe Franklin.