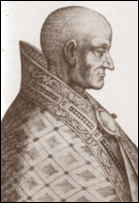 661–The Rashidun Caliphate ends with the death of Ali ibn Abi Talib in Kufa, Iraq, at age 60. Ali was the only person born in the sacred sanctuary of the Kaaba in Mecca, the holiest place in Islam.
702–Princess Oku of Japan dies at age 40. She was a Japanese princess during the Asuka period in Japanese history.
757–An Lushan, leader of a revolt against the Tang Dynasty and Emperor of Yan, is murdered by his own son, An Qingxu.
904–Sergius III comes out of retirement to take over the papacy from the deposed antipope, Christopher.
1119–Pope Gelasius II dies in Cluny, Duchy of Burgundy, Kingdom of France.
1258–In the first Mongol invasion of Dai Viet, Dai Viet defeats the Mongols at the battle of Dong Bo Dau, forcing the Mongols to withdraw from the country.
1451–Prince John of Portugal is born at Sintra National Palace in Sintra, Kingdom of Portugal. He was born heir to the throne, but he dies as an infant during the same year. The title of Prince of Portugal then passed to Infante Ferdinand, Duke of Viseu, his uncle.
1499–Katharina von Bora, wife of Martin Luther (German leader of the Protestant Reformation), is born near Pegau, Electorate of Saxony, Holy Roman Empire. Beyond what is found in the writings of Luther and some of his contemporaries, little is known about her. Despite this, Katharina is often considered one of the most important participants of the Reformation because of her role in helping to define Protestant family life and setting the tone for clergy marriages.
1584–Frederick Henry, Prince of Orange, is born in Delft, Dutch Republic.
1597–Indian ruler, Maharana Pratap, dies from injuries sustained in a hunting accident in Chavand, Rajasthan, at age 57.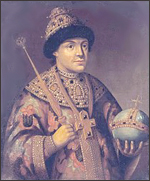 1601–Louise de Lorraine-Vaudémont, Queen of France, dies in Moulins, Allier, France, at age 47.
1676–Alexis of Russia dies in Moscow, Tsardom of Russia, at age 46. Feodor III becomes Tsar of Russia.
1737–Thomas Paine, is born Thomas Pain in Thetford, Norfolk, Great Britain. He was a political activist, philosopher, political theorist, and revolutionary. Paine emigrated to the British American colonies in 1774, with the help of Benjamin Franklin, arriving just in time to participate in the American Revolution. A founding father of American independence, he is best known for his influential works
The Rights of Man
and
The Age of Reason,
both published in the 1790s.
1749–Christian VII of Denmark, is born in Christiansborg Palace, Copenhagen, Denmark. Christian VII's reign was marked by mental illness, which affected government decisions, and for most of his reign he was only nominally King.
1754–Politician, Moses Cleaveland, is born in Canterbury, Windham County, Connecticut. He founded the city of Cleveland, Ohio.
1780–Severe winter weather drops the temperature to 16 degrees below zero at New York City, and New York Harbor will be frozen for five weeks.
1814–France defeats Russia and Prussia in the Battle of Brienne.
1819–Stamford Raffles lands on the island of Singapore.
1820–King George III of England, blind, deaf, and insane, dies of dementia at Windsor Castle, Windsor, England, at age 81.
1834–President Andrew Jackson orders the first use of federal soldiers to suppress a labor dispute.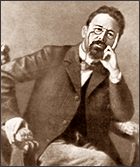 1843–William McKinley, 25th U.S. President (1897-1901), is born in Niles, Ohio.
1845–Edgar Allen Poe's poem, "The Raven," first appears in
The New York Evening Mirror
. An introduction by Poe's friend, Nathaniel Park Willis, states that the poem would "...stick to the memory of everybody who reads it."
1850–Henry Clay introduces the Compromise of 1850 to the U.S. Congress.
1856–Queen Victoria issues a warrant under the Royal sign-manual that establishes the Victoria Cross to recognise acts of valor by British military personnel during the Crimean War.
1860–Writer, Anton Pavlovich Chekhov, is born in Taganrog, Russia. He was a physician, dramaturge, and author who is considered to be among the greatest writers of short stories in history.
1861–Kansas becomes the 34th state of the Unites States of America.
1863–During the Bear River Massacre, a detachment of California Volunteers, led by Colonel Patrick Edward Connor, engage the Shoshone at Bear River, Washington Territory, killing hundreds of men, women, and children.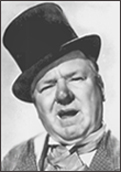 1870–Leopold II, Grand Duke of Tuscany, dies in Rome, Italy, at age 72. He had spent his last years in Austria.
1874–Businessman, John D. Rockefeller, Jr., is born in Cleveland, Ohio. He was a prominent member of the Rockefeller family: he was the only son among the five children of Standard Oil co-founder John D. Rockefeller, Sr., and the father of the five famous Rockefeller brothers. Rockefeller, Jr. was known for his philanthropy, giving over $537 million to a wide variety of causes over his lifetime.
1880–Comedian-actor, W.C. Fields, is born William Claude Dukenfield in Darby, Pennsylvania. He is best known for his snarling contempt for dogs and children. In several of his films, he played hustlers, carnival barkers, and card sharps, spinning yarns and distracting his marks. In others, he cast himself as a victim: a bumbling everyman husband and father whose family does not appreciate him. He appeared in the films
Tillie's Punctured Romance, Alice in Wonderland, David Copperfield, You Can't Cheat an Honest Man, My Little Chickadee, The Bank Dick,
and
Never Give a Sucker an Even Break
.
1886–Karl Benz patents the first successful gasoline-driven automobile.
1891–Liliuokalani is proclaimed Queen of Hawaii. She will be its last monarch.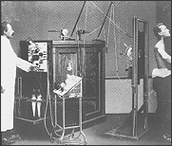 1896–Emile Grubbe is the first doctor to use radiation treatment for breast cancer.
1900–The American Baseball League, composed of eight teams, is organized in Philadelphia, Pennsylvania.
1901–Allen B. DuMont, inventor of the cathode ray tube for television receivers, is born Allen Balcom DuMont in Brooklyn, New York. He was an electronics engineer, scientist, and inventor. In 1938, he manufactured and sold the first commercially practical television set to the public. In 1946, DuMont founded the first television network to be licensed, the DuMont Television Network.
1906–Christian IX of Denmark dies peacefully of old age at Amalienborg Palace, Copenhagen, Denmark, at age 87.
1907–Charles Curtis, of Kansas, becomes the first Native American U.S. Senator.
1913–Actor, Victor (John) Mature, is born in Louisville, Kentucky. He appeared in the films
One Million B.C., No, No, Nanette, I Wake Up Screaming, Cry of the City, Samson and Delilah, Stella, Million Dollar Mermaid, The Robe, The Big Circus, After the Fox,
and
Head
.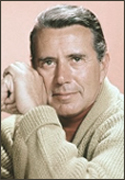 1916–Paris is bombed for the first time by German zeppelins in World War I.
1917–Actor, John Raitt, is born in Santa Ana, California. He is best known for his stage roles in the musicals
Carousel, Oklahoma!, The Pajama Game, Carnival in Flanders, Three Wishes for Jamie,
and
A Joyful Noise
, in which he set the standard for handsome, strong-voiced leading men during the golden age of the Broadway musical. His only leading film role was in the 1957 movie version of
The Pajama Game
, opposite Doris Day. His daughter is blues singer, Bonnie Raitt.
1918–In the Ukrainian-Soviet War, the Bolshevik Red Army, on its way to besiege Kiev, is met by a small group of military students at the Battle of Kruty.
1918–Actor, John Forsythe, is born Jacob Lincoln Freund in Penns Grove, New Jersey. Forsythe starred in three television series:
Bachelor Father, Charlie's Angels,
and
Dynasty
. His appeared in the films
Escape from Fort Bravo, The Trouble with Harry, Kitten with a Whip, Madame X, In Cold Blood, The Happy Ending, ...And Justice for All,
and
Scrooged
.
1920–Walt Disney starts his first job as an artist with the Kansas City Slide Company. He's paid $40 a week.
1921–Hurricane force winds, funneling along the mountains of the Pacific Northwest, down vast expanses of Douglas fir trees, destroying eight billion board feet of timber.

1923–Dramatist, Paddy Chayevsky, is born Sidney Aaron Chayefsky in the Bronx, New York. He was considered one of the most renowned dramatists of the Golden Age of Television. Chayefsky gained the reputation as a realist in regard to his television scripting. His themes were often about the struggles of the human condition, tales of ordinary, hardworking people striving to maintain their hard-won middle-class status. His films include
Marty, The Catered Affair, The Bachelor Party, The Goddess, Middle of the Night, The Americanization of Emily, Paint Your Wagon, The Hospital, Network,
and
Altered States
.
1927–Writer and environmentalist, Edward Abbey, is born in Home, Pennsylvania. He is best known for his 1975 novel,
The Monkey Wrench Gang
, which became an underground classic and sold half a million copies. It follows the adventures of four environmental terrorists and conveys the message that it may take radical action to save the planet.
1929–Drummer, Ed Shaughnessy, is born Edwin Thomas Shaughnessey in Jersey City, New Jersey. He was a swing and bebop drummer, best known for his long association with Doc Severinsen and The Tonight Show Band on
The Tonight Show Starring Johnny Carson
.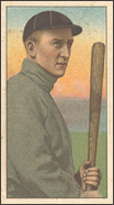 1930–Actor, John Junkin, is born in Ealing, Middlesex, England. He played a diverse range of roles on the small screen, however he is best remembered for his comedy roles, and his appearances as a television quiz master. Filmgoers will remember him in the role of Shake in The Beatles first film,
A Hard Day's Night
.
1934–Singer-actor, Noel Harrison, is born in Kensington, London, England. He co-starred in the TV series
The Girl from U.N.C.L.E.
He appeared in the films
The Best of Enemies, The Amorous Adventures of Moll Flanders, Where the Spies Are, Take a Girl Like You,
and
Power
. He had hits in the 1960s with
Suzanne
and
The Windmills of Your Mind
. His father was actor, Rex Harrison.
1936–The first players elected to the Baseball Hall of Fame are Ty Cobb, Babe Ruth, Honus Wagner, Christy Mathewson, and Walter Johnson.
1939–Writer and feminist, Germaine Greer, is born in Melbourne, Australia. She is best known for her 1970 bestseller,
The Female Eunuch
, which explored Western attitudes towards women, and called for an end to sexual repression. She criticized the institution of marriage and the nuclear family, and thought that people should live in communes where mothers could jointly raise all the children.
1940–Three trains on the Sakurajima Line in Osaka, Japan, collide and explode while approaching Ajikawaguchi Station, killing 181 people.
1941–Alexandros Koryzis becomes Prime Minister of Greece upon the sudden death of his predecessor, dictator Ioannis Metaxas.
1942–BBC Radio launches a program called
Desert Island Discs
. Still on the air today, it's the second-longest-running radio program in broadcast history, next to
The Grand Ole Opry
.
1942–Actress and singer, Claudine (Georgette) Longet, is born in Paris, France. Longet was arrested and charged with fatally shooting her boyfriend, Olympic skier Vladimir "Spider" Sabich, at his Aspen, Colorado, home on March 21, 1976. The jury convicted her of a lesser charge, "criminally negligent homicide," and sentenced her to pay a small fine and spend 30 days in jail. Longet stopped performing publicly after the trial. She was married to singer, Andy Williams.
1942–Actress, Katharine (Juliet) Ross, is born in Hollywood, California. She has appeared in the films
Shenandoah, Mister Buddwing, Games, The Graduate, Butch Cassidy and the Sundance Kid, Tell Them Willie Boy Is Here, Fools, The Betsy, The Red Headed Stranger,
and
Donnie Darko
. She is married to actor, Sam Elliot.
1943–On the first day of the Battle of Rennell Island, the U.S. cruiser Chicago is torpedoed and heavily damaged by Japanese bombers.
1944–During World War II, approximately 38 people are killed and about a dozen others are injured, when the Polish village of Koniuchy (present-day Kaniuki, Lithuania) is attacked by Soviet partisan units.
1944–A total 285 German bombers attack London, England.
1944–The U.S.S. Missouri, the last battleship commissioned by the U.S. Navy, is launched.
1944–Record producer and manager, Andrew Loog Oldham, is born in London, England. He was manager and producer of The Rolling Stones from 1963 to 1967.

1945–Actor, Tom Selleck, is born Thomas William Selleck in Detroit, Michigan. He is best known for his starring role as private investigator, Thomas Magnum, in the TV series
Magnum, P.I.
He has appeared in the films
Myra Breckinridge, Midway, Coma, Divorce Wars: A Love Story, Runaway, Three Men and Baby, An Innocent Man,
and
Quigley Down Under
.
1948–The Pakistan Socialist Party is founded in Karachi.
1949–Drummer, Tommy Ramone, of The Ramones, is born Erdélyi Tamás in Budapest, Hungary.
1950–Actress, Ann Jillian, is born Ann Jura Nauseda in Cambridge, Massachusetts. As a child, Jillian appeared as Dainty June in the movie version of
Gypsy
. Most of her work has been on television and she starred in the sitcom
It's a Living
. Her other TV appearances include
Leave It to Beaver, Hazel, My Three Sons,
and
The Partridge Family
. She starred in the TV movie,
Mae West
, and appeared in the theatrical film
Mrs. Mom
.
1951–Actress, Elizabeth Taylor, divorces her first husband, hotel heir, Conrad Hilton, Jr.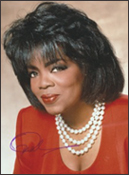 1953–The epic film,
The Robe
, premieres. It is the first movie to be filmed in widescreen Cinemascope.
1953–Singer-songwriter, Steve March-Tormé, is born in New York, New York. His father was singer, Mel Tormé, and his stepfather was actor, Hal March. He has had a career as a jazz singer and tours worldwide as a singer with a jazz trio ensemble and/or a big band show.
1954–TV show host and mogul, Oprah (Gail) Winfrey, is born in Kosciusko, Mississippi. Winfrey is best known for her multi-award-winning talk show
The Oprah Winfrey Show
, which was the highest-rated program of its kind in history. It was nationally syndicated from 1986 to 2011. By the mid-1990s, she had reinvented her show with a focus on literature, self-improvement, and spirituality. Born in rural poverty, then raised by a mother on welfare in a poor urban neighborhood, Winfrey became a millionaire at age 32, when her talk show went national. She would later have a net worth of over $2 billion, and become the richest self-made woman in America. She appeared in the films
The Color Purple, Native Son, Beloved,
and
The Butler
.
1958–The Champs release their instrumental,
Tequila
, on Challenge Records. It becomes a #1 smash, staying there for five weeks.
1958–Paul Newman and Joanne Woodward are married at the El Rancho Hotel-Casino in Las Vegas, Nevada.
1958–Child actress, Judy Norton-Taylor, is born in Santa Monica, California. She is best known for the role of Mary Ellen Walton on the TV series
The Waltons
.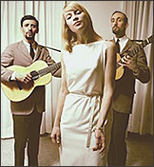 1959–Walt Disney's animated movie,
Sleeping Beauty
, is released.
1960–Olympic diver, Gregory (Efthimos) Louganis, is born in San Diego, California.
1961–The Beatles perform at the Casbah Coffee Club in West Derby, Liverpool.
1961–Bob Dylan performs at Izzy Young's Folklore Centre. That night he meets his hero Woody Guthrie at a friend's house in East Orange, New Jersey.
1962–The folk-pop trio, Peter, Paul & Mary, sign with Warner Brothers Records.
1963–The first inductees to the Football Hall of Fame in Canton, Ohio, are Earl Lambeau, Earl (Dutch) Clark, and Sammy Baugh.
1963–Poet, Robert Frost, dies of complications from prostate surgery in Boston, Massachusetts, at age 88. He was Poet Laureate of the United States (1958-1959). His works include "Stopping by Woods on a Snowy Evening," "The Road Not Taken," "The Death of the Hired Man," and "Mending Wall."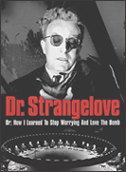 1964–The unmanned Apollo 1 Saturn launcher test attains Earth orbit.
1964–Stanley Kubrick's cult classic film,
Dr. Strangelove
, premieres.
1964–Actor, Alan Ladd, dies of cerebral edema caused by an accidental drug overdose at his home in Palm Springs, California, at age 50. He appeared in the films
Pigskin Parade, Rulers of the Sea, Citizen Kane, This Gun for Hire, Two Years Before the Mast, The Blue Dahlia, My Favorite Brunette, Whispering Smith, Shane, The Badlanders, Island of Lost Women, All the Young Men,
and
The Carpetbaggers
.
1967–The "ultimate high" of the hippie era, the Mantra-Rock Dance, takes place in San Francisco, California, and features Janis Joplin, The Grateful Dead, and Allen Ginsberg.
1968–
Jim Morrison
drives to Las Vegas, Nevada, with his journalist friend, Robert Gover. Once there, The Doors appear at the Pussy Cat a Go Go. After the show, Morrison taunts a security guard in the parking lot, which results in a fight. Police arrest Morrison and charge him with vagrancy, public drunkenness, and failure to possess proper identification.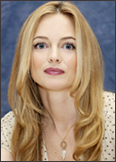 1968–Actor-write-director, Edward Burns, is born in Woodside, Queens, New York. Burns got his start in the film industry right after college as a production assistant on the Oliver Stone film,
The Doors
. While working as a gofer at
Entertainment Tonight
, in his spare time he financed, produced, directed, and starred in his first film,
The Brothers McMullen
. He has appeared in the films
She's the One, Saving Private Ryan, Sidewalks of New York, Ash Wednesday,
and
Life or Something Like It
.
1970–Actress, Heather Graham, is born in Milwaukee, Wisconsin. She has appeared in the films
License to Drive, Twins, Drugstore Cowboy, Shout, Even Cowgirls Get the Blues, Six Degrees of Separation, Mrs. Parker and the Vicious Circle, Swingers, Boogie Nights,
and
Hope Springs
.
1970–Politician, Paul Ryan, is born in Janesville, Wisconsin. He is a member of the Republican Party who has served as the U.S. Representative for Wisconsin's 1st congressional district since 1999, He was the Republican Party nominee for Vice President in the 2012 presidential election.
1975–Child actress, Sara Gilbert, is born Sara Rebecca Abeles in Santa Monica, California. She is best known for the role of Darlene Conner on the TV sitcom
Roseanne
. She appeared in the films
Poison Ivy, Desert Blue,
and
Riding in Cars with Boys
. She is the younger half-sister of actress, Melissa Gilbert.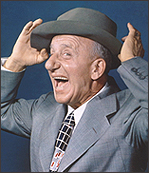 1977–The 34th Annual Golden Globe Awards announces its winners. Best Picture:
Rocky;
Best Actor: Peter Finch for
Network;
Best Actress: Faye Dunaway for
Network;
Best Director: Sidney Lumet for
Network;
Best Musical:
A Star Is Born;
Best Foreign Film:
Face to Face
(Sweden).
1977–Comedian-actor, Freddie Prinze, dies from suicide by gunshot in Los Angeles, California, at age 22. He starred in the 1970s sitcom
Chico and the Man
.
1980–Showman, Jimmy Durante, dies of pneumonia in Santa Monica, California, at age 86. He was one of America's most familiar and popular personalities of the 1920s through the 1970s. His nickname was the "Schnozzola," because of his large nose.
1981–Musician, Jonny Lang, is born Jon Gordon Langseth, Jr. in Fargo, North Dakota. He started playing the guitar at the age of 12. He recorded five albums that charted on the "Top 50" of the Billboard 200 chart. Lang's music is notable for both his unusual voice (which at age 13 was compared to that of a 40-year-old blues veteran) and for his guitar solos. Lang has toured with The Rolling Stones, Buddy Guy, Aerosmith, B.B. King, Blues Traveler, Jeff Beck, and Sting.
1983–A series of Pacific Coast storms ends. The storms produced ocean swells 15- to 20-feet high, ravaging the beaches of southern California. Much of the damage was to homes of the rich and famous in the Malibu Colony.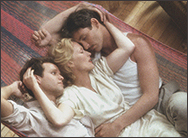 1983–The 40th Annual Golden Globe Awards announces its winners. Best Picture:
E.T. the Extra-Terrestrial;
Best Actor: Ben Kingsley for
Gandhi;
Best Actress: Meryl Streep for
Sophie's Choice;
Best Director: Richard Attenborough for
Gandhi;
Best Comedy:
Tootsie;
Best Foreign Film:
Gandhi
(India).
1984–President Ronald Reagan formally announces he will seek a second term.
1984–Actress, Lynda Carter, marries film director, Robert Altman.
1986–Actor, Leif Erickson, dies of cancer in Pensacola, Florida, at age 74. He appeared in the films
The Snakepit, Sorry, Wrong Number, Invaders from Mars, On the Waterfront, Roustabout,
and
The Carpetbaggers
.
1989–Hungary establishes diplomatic relations with South Korea, the first Eastern Bloc nation to do so.
1990–Former Exxon Valdez captain, Joseph Hazelwood, goes on trial in Anchorage, Alaska, on charges arising from the worst oil spill in U.S. history.
1991–The Battle of Khafji, the first major ground engagement of the Gulf War, begins.

1992–Bluesman, Willie Dixon, dies of heart failure in Burbank, California, at age 76. Dixon is perhaps best known as one of the most prolific songwriters of his time. Next to Muddy Waters, he is recognized as the most influential person in shaping the post-World War II sound of the Chicago blues. His songs include
Hoochie Coochie Man, I Just Want to Make Love to You, Little Red Rooster, My Babe, Spoonful,
and
You Can't Judge a Book by the Cover
.
1994–Mary Wilson, of The Supremes, and her 14-year-old son are injured after her jeep flips over in an accident outside of Los Angeles, California.
1995–Super Bowl XXIX: The San Francisco 49ers beat the San Diego Chargers, 49-26.
1996–President of France, Jacques Chirac, announces a "definitive end" to French nuclear testing.
1996–The opera house, La Fenice, in Venice, Italy, is destroyed by fire.
1998–A bomb explodes at an abortion clinic in Birmingham, Alabama, killing one person and severely wounding another. Serial bomber, Eric Robert Rudolph, is a suspect in the bombing.
2001–Thousands of student protesters in Indonesia storm parliament and demand that President Abdurrahman Wahid resign due to alleged involvement in corruption scandals.
2002–In his State of the Union address, President George W. Bush describes "regimes that sponsor terror" as an Axis of evil, that includes Iraq, Iran, and North Korea.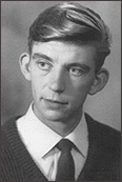 2005–The first direct commercial flights from mainland China to Taiwan since 1949, arrive in Taipei. Shortly afterwards, a China Airlines flight lands in Beijing.
2005–Eric Griffiths dies of pancreatic cancer at his home in Edinburgh, Scotland, at age 65. He was a childhood friend of John Lennon and a member of Lennon's first band, The Quarry Men.
2009–The Supreme Constitutional Court of Egypt rules that people who do not adhere to one of the three government-recognised religions, while not allowed to list any belief outside of those three, are still eligible to receive government identity documents.
2009–Rod Blagojevich, Governor of Illinois, is removed from office following his conviction of several corruption charges, including the alleged solicitation of personal benefit in exchange for an appointment to the U.S. Senate as a replacement for president-elect Barack Obama.
2010–Singer, Roy Orbison, is awarded a star on Hollywood's Walk of Fame.
2013–A gunman kills a school bus driver and holds a 6-year-old boy hostage in an underground bunker in Midland City, Alabama.
2013–SCAT Airlines Flight 760 crashes near the Kazakh city of Almaty, killing 21 people.
2014–More than 100,000 people sign a petition to deport Canadian citizen Justin Bieber out of America. The campaign followed his arrest earlier in the month for driving drunk without a valid license.
2015–Malaysia officially declares the disappearance of missing Malaysia Airlines flight MH370 an accident. Its passengers and crew are presumed dead.
2015–Writer, Colleen McCullough, dies of kidney failure on Norfolk Island, at age 77. Her best known works are
The Thorn Birds
and
Tim
.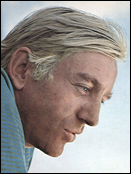 2015–Songwriter and poet, Rod McKuen, dies of respiratory arrest due to pneumonia in Beverly Hills, California, at age 81. Throughout his career, McKuen produced a wide range of recordings, which included popular music, spoken word poetry, film soundtracks, and classical music.
2016–Amazon CEO, Jeff Bezos, loses $6 billion when the stock for the retail giant plummets, but he is still worth $49.5 billion and is the fifth richest man in the world. His huge loss was caused by an 11% drop in Amazon stock prices. Despite this hit, Amazon's sales rose by $5 billion in 2015.
2016–The Bank of Japan adopts a negative interest rate policy to support the economy.
2016–Scientists from the University of California conclude that study of the geology of the Earth and Moon indicate that both consist of a mixture of rocks from the original Earth and the hypothesized planetary-mass object, Theia, after a collision.
2016–The U.S. Government rules that 22 emails on Hillary Clinton's home server contained closely guarded information rated as "Top Secret."
2016–An avalanche near McBride in the Canadian province of British Columbia kills five people.
PHOTOS TOP TO BOTTOM: Sergius III; Feodor III, Tsar of Russia; Anton Pavlovich Chekhov; W.C. Fields; early days of x-rays; John Forsythe; Paddy Chayevsky; Ty Cobb baseball card; Katharine Ross; Tom Selleck; Oprah Winfrey; Peter, Paul & Mary;
Dr. Strangelove
poster; Heather Graham; Jimmy Durante; scene from
Sophie's Choice;
Willie Dixon; Eric Griffiths; and Rod McKuen.