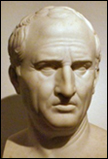 BC 106–Cicero, Roman statesman and philosopher, is born Marcus Tullius Cicero in Arpinum, Roman Republic (present-day Arpino, Lazio, Italy).
236–Pope Anterus dies in Rome, Roman Empire. He is thought to have been of Greek origin, and his name may indicate that he was a freed slave.
323–Emperor Yuan of Jin dies at age 47. Crown Prince Shao succeeded to the throne as Emperor Ming.
492–Pope Felix III dies in Rome, Kingdom of Odoacer. His repudiation of the Henoticon is considered the beginning of the Acacian schism.
1196–Emperor Tsuchimikado of Japan is born.
1322–Philip V of France dies dysentery in Longchamp, France, at age 29.
1437–Catherine of France dies shortly after childbirthin London, England, at age 35. A daughter of Charles VI of France, she married Henry V of England, and gave birth to his heir, Henry VI of England.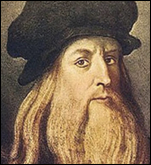 1496–Artist-inventor, Leonardo da Vinci, unsuccessfully tests a flying machine.
1521–Religious reformer, Martin Luther, is excommunicated by the Roman Catholic Church by Pope Leo X.
1624–William Tucker is the first black child born in America.
1653–By the Coonan Cross Oath, the Eastern Church in India cuts itself off from colonial Portuguese tutelage.
1701–Louis I, Prince of Monaco, dies in Rome, Papal States, at age 58.
1737–Theorist, Heinrich Wilhelm von Gerstenberg, is born in in Tondern, Schleswig, Germany. He was a critic and poet of the Sturm & Drang literary movement.
1749–Benning Wentworth issues the first of the New Hampshire Grants, leading to the establishment of Vermont.
1749–The first issue of Berlingske, Denmark's oldest continually operating newspaper, is published.
1777–George Washington defeats the British at the Battle of Princeton in New Jersey.

1793–Suffragist, Lucretia Mott, is born in Nantucket, Massachusetts. She was an American Quaker, abolitionist, women's rights activist, and social reformer.
1795–Josiah Wedgwood, British ceramic craftsman-woodworker, dies in Etruria, Stoke-on-Trent, Staffordshire, England, at age 64. He is credited with the industrialization of the manufacturing of pottery.
1815–Austria, the United Kingdom, and France form a secret defensive alliance against Prussia and Russia.
1823–Stephen F. Austin receives a grant from the Mexican government and begins colonization in the region of the Brazos River in Texas.
1823–Engineer, Robert Whitehead, is born in Bolton, Lancashire, England. He developed the first effective self-propelled naval torpedo.
1825–Scottish factory owner, Robert Owen, buys 30,000 acres in Indiana as a site for the "New Harmony" utopian community.
1840–Missionary, Father Damien, is born Jozef De Veuster in Tremelo, Belgium. He was a Roman Catholic priest and member of the Congregation of the Sacred Hearts of Jesus and Mary, a missionary religious institute. He won recognition for his ministry in the Kingdom of Hawaii to people with leprosy, who had been placed under a government-sanctioned medical quarantine on the island of Moloka'i. After 16 years of caring for the physical, spiritual, and emotional needs of those in the leper colony, he eventually contracted the disease and died. As the Patron Saint of the Diocese of Honolulu and of Hawaii, "Father Damien Day" is celebrated statewide on April 15th. Upon his beatification by Pope John Paul II in Rome, Italy, on June 4, 1995, Damien was granted a memorial feast day, which is celebrated on May 10th.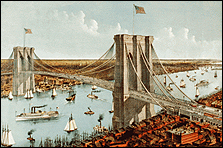 1847–The California town of Yerba Buena is renamed San Francisco.
1848–Joseph Jenkins Roberts is sworn in as the first president of Liberia.
1852–The first Chinese immigrants arrive in Hawaii.
1861–Delaware votes not to secede from the United States.
1868–In the Meiji Restoration in Japan, the Tokugawa shogunate is abolished and agents of Satsuma and Choshu seize power.
1870–Construction begins on the Brooklyn Bridge in New York.
1871–Oleomargarine is patented by Henry Bradley of Binghamton, New York. Hippolyte Mege-Mouries first developed margarine in France in 1869, and received a U.S. patent in 1873. There were many patents granted for various formulas and manufacturing techniques for margarine beginning in 1871.
1882–Docking in New York, writer Oscar Wilde is asked by customs officials if he has anything to declare. He replies: "Nothing but my genius."
1883–Clement (Richard) Attlee, British Prime Minister (1945-1951), is born in Putney, Surrey, England.
1888–The refracting telescope at the Lick Observatory is used for the first time. At that time, it was the largest telescope in the world.
1892–Author, J.R.R. Tolkien, is born John Ronald Reuel Tolkien in Bloemfontein, South Africa. He is well known as the creator of a world called "Middle Earth" and its inhabitants (characters like hobbits Bilbo and Frodo Baggins), as well as dragons, trolls, elves, goblins, and other creatures. Educated at Oxford during the outbreak of World War I, he spent his free time writing poetry and inventing languages, until he was called to the Western Front and fought at the Battle of Somme, in and out of the trenches for four months, until he was hospitalized with trench fever. During his long recovery, he wrote tales about elves and gnomes that later became
The Silmarillion
. But it wasn't until about 1930, that he started his most famous works. As an English professor, while grading papers one day in a state of boredom, a fit of daydreaming led him to write on one of the pages, "In a hole in the ground there lived a hobbit..." His novel,
The Hobbit
, was published in 1937, followed by the sequel trilogy,
The Lord of the Rings
.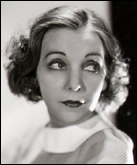 1894–Actress, ZaSu Pitts, is born Eliza Susan Pitts in Parsons, Kansas. She performed on stage and in films of the "silent era" and on into the 1930s and 1940s. She appeared in the films
No, No Nanette, Destry Rides Agian, Life with Father, Francis, The Thrill of It All,
and
It's a Mad, Mad, Mad, Mad World
.
1895–Lithographer, James Merritt Ives, of Currier & Ives, dies in Rye, New York, at age 70. After Ives's death, his sons, and Currier's sons, continued to manage the firm until it was liquidated in 1907. The firm of Currier and Ives was known for its popular and affordable art prints of subjects such as winter scenes, landscapes, sporting events, ships, and icons of 19th century life. These prints are still widely sought after by collectors today.
1897–Actress, Marion Davies, is born Marion Cecilia Douras in Brooklyn, New York. She worked in both the silent and sound eras of film. She appeared in the films
The Florodora Girl, Polly of the Circus, Blondie of the Follies, Peg o' My Heart, Going Hollywood, Page Miss Glory, Cain and Mabel,
and
Ever Since Eve
.
1899–The first known use of the word "automobile" appears in an editorial in
The New York Times
.
1901–Dinh Diem Ngo, South Vietnamese President (1955-1963), is born in Quang Binh, French Indochina.
1903–Alois Hitler, father of Adolf Hitler, dies of a pleural hemorrhage in Gasthaus Wiesinger, Linz, Upper Austria, at age 66.
1907–Actor, Ray Milland, is born Alfred Reginald Jones in Neath, Wales. He appeared in the films
Beau Geste, The Uninvited, The Lost Weekend, The Big Clock, Dial M for Murder, Panic in Year Zero, The Man with the X-Ray Eyes, Love Story, The Thing with Two Heads,
and
Escape to Witch Mountain
.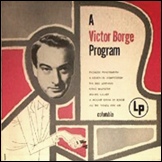 1909–Comedian, pianist, and conductor, Victor Borge, is born Borge Rosenbaum in Copenhagen, Denmark. Borge was popular in both Europe and America, and his unique and appealing blend of music and humor earned him the nickname "The Clown Prince of Denmark."
1911–Two people are killed in a gun battle in the East End of London, England, sparking a political row over the involvement of then-Home Secretary, Winston Churchill.
1911–A 7.7 earthquake destroys the city of Almaty in Russian Turkestan.
1911–Film director, John (Eliot) Sturges, is born in Oak Park, Illinois. His films include
The Man Who Dared, The Magnificent Yankee, Mystery Street, Kind Lady, It's a Big Country, Jeopardy, Escape from Fort Bravo, Bad Day at Black Rock, Gunfight at the O.K. Corral, The Old Man and the Sea, Never So Few, The Magnificent Seven, The Great Escape, The Hallelujah Trail, Ice Station Zebra,
and
The Eagle Has Landed
.
1913–An Atlantic coast storm sets the lowest confirmed barometric pressure reading for a non-tropical system in the continental United States.
1916–TV spokeswoman, Betty Furness, is born Elizabeth Mary Furness in New York, New York. One of television's most recognizable series of commercials had Furness opening wide a refrigerator door, saying, "You can be sure ... if it's Westinghouse." She was also a regular panelist on the TV game show
What's My Line?
in 1951. She was married to composer-conductor, Johnny Green.
1918–Maxene Andrews, of The Andrews Sisters, is born in Mound, Minnesota. Throughout their long career, the popular vocal trio sold well over 75 million records, which included their big 1941 hit,
Boogie Woogie Bugle Boy
.
1919–At the Paris Peace Conference, Emir Faisal I of Iraq signs an agreement with Zionist leader, Chaim Weizmann, on the development of a Jewish homeland in Palestine and an Arab nation in a large part of the Middle East.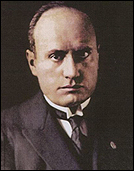 1919–Character actor, Jesse White, is born Jesse Marc Weidenfeld in Buffalo, New York. He is best known for his TV commercials as the "unbusy" Maytag Repairman. He appeared in the films
Harvey, Bedtime for Bonzo, Million Dollar Mermaid, The Bad Seed, It's a Mad, Mad, Mad, Mad World, The Reluctant Astronaut,
and
The Cat from Outer Space
.
1921–Studebaker announces that it will stop making farm wagons.
1924–British egyptologist, Howard Carter, discovers the sarcophagus of Tutankhamun.
1925–Benito Mussolini announces he is taking dictatorial powers over Italy.
1926–General Theodorus Pangulos names himself dictator of Greece.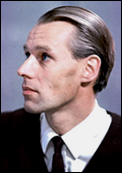 1926–George (Henry) Martin, record producer for The Beatles from their first album to their last, is born in Highbury, London, England. Martin worked in the BBC's classical music department, then became EMI's in-house producer, working with comedy stars, such as Peter Sellers and Spike Milligan, before becoming what some consider "The Fifth Beatle." Martin is one of the greatest record producers of all time, with 30 #1 hit singles in the United Kingdom and 23 #1 hits in America. He received his knighthood from Queen Elizabeth in 1996.
1929–William S. Paley becomes the first President of the Columbia Broadcasting System (CBS) at the age of 27.
1929–Italian film director, Sergio Leone, is born in Rome, Lazio, Italy. He is famous for his "Spaghetti Westerns" (many starring American actor, Clint Eastwood). The "Dollars Trilogy" included
A Fistful of Dollars, For a Few Dollars More,
and
The Good, the Bad and the Ugly
. He also directed the two cinema masterpieces,
Once Upon a Time in the West
and
Once Upon a Time in America
.
1930–Actor, Robert Loggia, is born Salvatore Loggia in Staten Island, New York. He was seen in dozens of TV shows, including
The Untouchables, Combat!, Columbo, High Chaparral, Gunsmoke, Voyage to the Bottom of the Sea, The Big Valley, The Wild Wild West, Rawhide, Little House on the Prairie, Starsky and Hutch, Charlie's Angels, The Rockford Files, Magnum, P.I., Kojak, Hawaii Five-0, The Bionic Woman, Falcon Crest, Frasier,
and
The Sopranos
. He appeared in the films
Somebody Up There Likes Me, The Garment Jungles, The Greatest Story Ever Told, First Love, Raid on Entebbe, S.O.B., An Officer and a Gentleman, Scarface, Prizzi's Honor, Jagged Edge, Big, Gladiator,
and
Independence Day
.
1932–Martial law is declared in Honduras to stop a revolt by banana workers fired by the United Fruit Company.
1932–Actor, Dabney (Wharton) Coleman, is born in Austin, Texas. He appeared in the films
The Slender thread, This Property Is Condemned, The Trouble with Girls, Downhill Racer, Cinderella Liberty, The Towering Inferno, North Dallas Forty, Melvin and Howard, 9 to 5, On Golden Pond, Modern Problems, Tootsie, WarGames, Clifford,
and
You've Got Mail
.
1933–Minnie D. Craig becomes the first female elected as Speaker of the North Dakota House of Representatives: she is the first female to hold a Speaker position anywhere in the United States.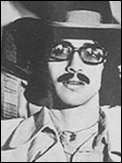 1937–Film director and producer, Glen A. Larson, is born Glen Albert Larson in Long Beach, California. He is best known as the creator of the TV series
Alias Smith and Jones, Battlestar Galactica, Buck Rogers in the 25th Century, Quincy, The Hardy Boys/Nancy Drew Mysteries, B.J. and the Bear, The Fall Guy, Magnum, P.I.,
and
Knight Rider
.
1938–The March of Dimes is established by President Franklin D. Roosevelt to fight polio.
1941–Actress, Quinn O'Hara, is born Alice Jones in Edinburgh, Scotland. She appeared in the films
The Errand Boy, The Caretakers, Who's Minding the Store?, The Patsy, Good Neighbor Sam, A Swingin' Summer, The Ghost in the Invisible Bikini,
and
The Teacher
.
1941–Songwriter, producer and Brian Wilson collaborator, Van Dyke Parks, is born in Hattiesburg, Mississippi. In addition to producing numerous other artists (such as Phil Ochs, Tim Buckley, Little Feat, Loudon Wainwright III, Rufus Wainwright, Harry Nilsson, Randy Newman, and Ry Cooder), Parks has released several studio albums of his own recordings, among them:
Song Cycle, Tokyo Rose, Orange Crate Art,
and the live album,
Moonlighting: Live at the Ash Grove
.
1944–During World War II, Top Ace Major Greg "Pappy" Boyington is shot down in his Vought F4U Corsair by Captain Masajiro Kawato flying a Mitsubishi A6M Zero.
1945–Admiral Chester W. Nimitz is placed in command of all U.S. Naval forces in preparation for planned assaults against Iwo Jima and Okinawa, Japan.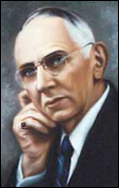 1945–Musician, Stephen (Arthur) Stills, is born in Dallas, Texas. He was first a member of the rock group, Buffalo Springfield, and then in 1968, he would team up with David Crosby and Graham Nash to form Crosby, Stills & Nash (Canadian-born Neil Young would later join the popular trio). Stills also worked as a solo artist, releasing nine albums. In 1972, he formed the short-lived group, Manassas. Before he reached success in rock and roll, Stills made an unsuccessful attempt to become one of The Monkees. He was turned down, not due to lack of talent, but because of a conflict with his existing music publishing contract. His biggest hit with Buffalo Springfield was
For What's It's Worth
(about the riot on Sunset Strip in the 1960s). As a solo artist his biggest hit was
Love the One You're With
.
1945–Psychic healer, Edgar Cayce, dies from a stroke in Virginia Beach, Virginia, at age 67. Nicknamed "The Sleeping Prophet," Cayce has been called the "father of holistic medicine" and is perhaps the most documented psychic of the 20th century.
1946–John Paul Jones, bassist for Led Zeppelin, is born in Sidcup, England. As a 1960s session man, he also played on and arranged tracks by The Rolling Stones, The Yardbirds, and Jeff Beck and The Outlaws.
1946–Popular Canadian-American jockey, George Woolf, dies in a freak accident during a race. The annual George Woolf Memorial Jockey Award is created in his honor.
1947–For the first time, an opening session of the U.S. Congress is broadcast on television.
1949–The Bangko Sentral ng Pilipinas, the central bank of the Philippines, is established.
1950–Actress, Victoria Principal, is born in Fukuoka, Japan. She starred in the hit TV series
Dallas
, and later became an entrepreneur with her "Principal Secret" skin care line and several books about beauty and health. She appeared in the films
The Life and Times of Judge Roy Bean, Earthquake,
and
I Will, I Will... for Now
.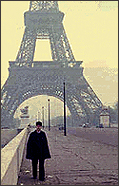 1952–The TV series,
Dragnet
, starring Jack Webb, debuts on NBC-TV.
1953–Frances P. Bolton and her son, Oliver, from Ohio, become the first mother and son to serve simultaneously in the U.S. Congress.
1956–The top of the Eiffel Tower, in Paris, France, is damaged in a fire.
1956–Actor-director, Mel Gibson, is born Mel Colm-Cille Gerard Gibson in Peekskill, New York. Gibson moved with his parents to Sydney, Australia, when he was 12 years old, and his acting career began there. From action hero to romantic leading man, Gibson's film roles are wide ranging. He appeared in the films
Mad Max, Tim, Gallipoli, The Year of Living Dangerously, The River, Mrs. Soffel, Conspiracy Theory, Lethal Weapon, Forever Young, Man Without a Face, Braveheart,
and
Signs
.
1957–The Hamilton Watch Company introduces the first electric watch.
1957–Fats Domino records his classic hit,
I'm Walkin'
, in New Orleans, Louisiana.
1958–The West Indies Federation is formed.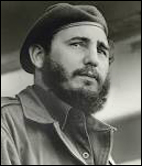 1959–Fidel Castro takes command of the Cuban army.
1959–Alaska becomes the 49th state of the United States of America.
1961–A core explosion and meltdown at the SL-1, a government-run nuclear reactor near Idaho Falls, Idaho, kills three workers.
1961–The U.S. breaks its diplomatic relations with Cuba.
1961–A protest by agricultural workers in Baixa de Cassanje, Portuguese Angola, turns into a revolt, opening the Angolan War of Independence, the first of the Portuguese Colonial Wars.
1962–Pope John XXIII excommunicates Cuban leader, Fidel Castro.
1962–The Beatles perform at the Cavern Club in Liverpool, England.
1962–Ground is broken for the building of the Houston Astrodome in Houston, Texas.
1964–A film clip of The Beatles, taken from the BBC film documentary,
The Mersey Sound
, is broadcast on U.S. television on
The Jack Parr Show
(NBC-TV). This precedes their first appearance on
The Ed Sullivan Show
on February 9, 1964.

1967–Carl Wilson, of The Beach Boys, refuses to be sworn in after receiving a U.S. Army draft notice, saying he is a conscientious objector.
1967–Jack Ruby, the killer of presidential assassin, Lee Harvey Oswald, dies of cancer in Dallas, Texas, at age 55.
1968–Newark, New Jersey, police seize 30,000 copies of John Lennon and Yoko Ono's LP
Unfinished Music No. 1: Two Virgins
, declaring that the album cover, which features a photo of the controversial couple in the nude, is pornographic. In Chicago, vice squad officers close down a record shop for displaying the album cover.
1969–Character actor, Howard (Terbell) McNear, dies of pneumonia in San Fernando, California, at age 63. He is best known for the role of Floyd the Barber on the TV series
The Andy Griffith Show
.
1970–A chart topper:
Raindrops Keep Falling on My Head
by B.J. Thomas.
1970–Davy Jones announces that he's leaving The Monkees, putting an end to the pop group, which had already become a duo, of only he and Micky Dolenz.
1972–Singer-songwriter, Don McLean, receives a gold record for his 8-minute-plus (8:32) hit,
American Pie
. With references to Buddy Holly, The Beatles, and the legendary "Chevy" automobile, it summed up a good deal of the Baby Boomer generation experience.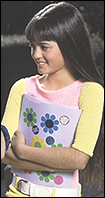 1973–George Steinbrenner buys the New York Yankees from CBS for $12 million.
1974–Gold hits a record high of $121.25 an ounce.
1974–Bob Dylan and The Band kick off a six-week tour at Chicago Stadium in Chicago, Illinois. It's Dylan's first American tour in eight years.
1975–Child actress, Danica McKellar, is born in La Jolla, California. She played Winnie Cooper in the TV show
The Wonder Years
, and later wrote four non-fiction books on mathematics. McKellar studied mathematics at UCLA, graduating summa cum laude in 1998.
1976–The International Covenant on Economic, Social, and Cultural Rights enters into force.
1976–The U.S. conducts a nuclear test at Nevada Test Site.
1976–A chart topper:
Saturday Night
by The Bay City Rollers.
1977–Holly Hallstrom becomes the third model on the TV game show,
The Price is Right
, along with Janice Pennington and Dian Parkinson. This lineup would remain unchanged for the next 13 years.
1977–Apple Computer is incorporated by Steve Jobs and Steve Wozniak, eight months after the company was formed in April 1976.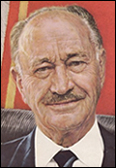 1979–The USA Network is launched on cable TV.
1979–The Hype, (who would later change their name to U2) appears at McGonagils in Dublin, Ireland.
1979–Conrad Hilton, founder of the Hilton Hotel chain, dies of natural causes in Santa Monica, California, at age 91. During the 1950s and 1960s, the worldwide expansion of the Hilton Hotels created abundant growth in both American tourism and overseas business by American corporations. It was the world's first international hotel chain, promoting a worldwide standard for hotel accommodations. Conrad Hilton is the great-grandfather of Nicky and Paris Hilton.
1980–Gold hits a record high of $634 an ounce.
1981–John Lennon and Yoko Ono's LP,
Double Fantasy
, along with the Lennon single
(Just Like) Starting Over
, reach #1 in the U.K. charts. The single is also #1 in the U.S. charts for the second straight week.
1983–
Time
magazine names the computer the "Machine of the Year."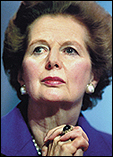 1985–The government of Israel confirms the resettlement of 10,000 Ethiopian Jews.
1987–This year's inductees into the Rock and Roll Hall of Fame are Aretha Franklin, The Coasters, Eddie Cochran, Bo Diddley, Marvin Gaye, Bill Haley, Clyde McPhatter, Ricky Nelson, Roy Orbison, Carl Perkins, Smokey Robinson, and Jackie Wilson.
1988–"Iron Lady" Margaret Thatcher becomes the longest-serving British Prime Minister of the 20th century.
1989–The syndicated late night talk show,
The Arsenio Hall Show
, debuts.
1990–Ousted Panamanian leader, Manuel Noriega, surrenders to U.S. forces 10 days after taking refuge in the Vatican's diplomatic mission in Panama City.
1991–Television sets with built-in closed-caption display are introduced in the U.S.
1993–In Moscow, Russia, George Bush and Boris Yeltsin sign the second Strategic Arms Reduction Treaty (START).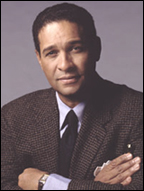 1994–More than seven million people from the former apartheid Homelands receive South African citizenship.
1996–The Motorola StarTAC, the first "flip phone" and one of the first mobile phones to gain popularity with consumers, goes on sale.
1997–China announces it will spend $27.7 billion to fight erosion and pollution in the Yangtze and Yellow River valleys.
1997–Bryant Gumbel co-hosts his final episode of
The Today Show
on NBC-TV.
1999–The Mars Polar Lander is launched.
2000–The last original weekday "Peanuts" comic strip is published.
2002–Israeli forces seize the Palestinian freighter, Karine A, in the Red Sea, finding 50 tons of weapons.
2002–Lounge bandleader, Esquivel, dies in Jiutepec, Morelos, Mexico, at age 83. Esquivel is considered one of the foremost exponents of the late 1950s and early 1960s quirky lounge instrumental pop that became known as "Space Age Bachelor Pad Music." His musical style was highly idiosyncratic and the vocals on his recordings usually consisted of nonsense syllables, such as "zu-zu" and "pow!"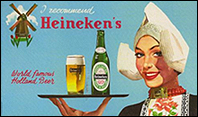 2002–Freddy Heineken, Dutch beer company executive, dies of pneumonia in Noordwijk, Netherlands, at age 78. At the time of his death, Heineken was one of the richest people in the Netherlands, with a net worth of 9.5 billion guilders.
2003–Football player and coach, Sid Gillman, dies in Carlsbad, California, at age 91. Gillman was inducted into the Pro Football Hall of Fame in 1983, and into the College Football Hall of Fame in 1989.
2004–Flash Airlines Flight 604 crashes into the Red Sea, killing 148 people. It is the deadliest aviation accident in Egyptian history.
2004–Pop singer, Britney Spears, weds Jason Allen Alexander in Las Vegas, Nevada.
2006–Lobbyist, Jack Abramoff, pleads guilty to conspiracy, mail fraud, and tax evasion, and agrees to cooperate in investigations of corruption in the U.S. Congress.
2009–Israeli ground forces invade Gaza.
2009–The first block of the blockchain of the decentralized payment system Bitcoin (called the Genesis block), is established by the creator of the system, Satoshi Nakamoto.
2009–Actor, Pat Hingle, dies from myelodysplastic syndrome in Carolina Beach, North Carolina, at age 85. He appeared in the films
Splendor in the Grass, Norma Rae, The Falcon and the Snowman,
and
Batman
.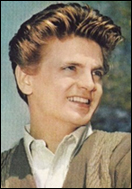 2010–The cooking competition show,
Worst Cooks in America
, debuts on the Food Network.
2011–Actress, Jill Haworth, dies of natural causes in Manhattan, New York, at age 65. She appeared in the films
The Brides of Dracula, Exodus, In Harm's Way,
and
It!
2014–Phil Everly, of The Everly Brothers, dies of complications from lung disease in Burbank, California, at age 74. As one of the most popular singing duos of all time, in their heyday from 1957 to 1962, The Everly Brothers had 19 "Top 40" hits.
2014–Film producer, Saul Zaentz, dies from complications of Alzheimer's disease in San Francisco, California, at age 92. His films include
One Flew Over the Cuckoo's Nest, Amadeus, The Mosquito Coast, The Unbearable Lightness of Being, At Play in the Fields of the Lord,
and
The English Patient
.
2015–Boko Haram militants raze the entire town of Baga, Nigeria, killing at least 2,000 people.
2015–Supercentenarian, Bernice Madigan, dies in Cheshire, Massachusetts, at age 115 (and 163 days). At the time of her death, she was the 21st verified oldest person in recorded history.
2016–The United Kingdom designates Ascension Island, and its surrounding waters in the Atlantic Ocean, as a Marine protected area. The reserve will be almost as big as the U.K. with just over half of the protected area completely closed to fishing.
2016–New York Governor, Andrew M. Cuomo, orders communities statewide to place homeless people in shelters when temperatures reach freezing.
2017–Ford Motor Company announces plans to invest $700 million in its plant in Flat Rock, Michigan, potentially creating 700 new jobs from the investment and expansion of the plant. It has cancelled plans to build a $1.6 billion plant in Mexico, which was long criticized by President-elect Donald Trump.
PHOTOS TOP TO BOTTOM: Cicero; Leonardo da Vinci; Josiah Wedgwood stamp; the Brooklyn Bridge; vintage Oleomargarine ad; Zasu Pitts; Victor Borge album; Benito Mussolini; Sir George Martin; Van Dyke Parks; Edgar Cayce; the Eiffel Tower; Fidel Castro; John Lennon and Yoko Ono's
Unfinished Music No. 1: Two Virgins;
Danica McKellar; Conrad Hilton; Margaret Thatcher; Bryant Gumbel; vintage Heineken ad; and Phil Everly.