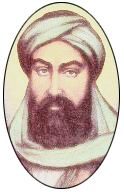 BC 46–Julius Caesar defeats Titus Labienus in the Battle of Ruspina.
871–In the Battle of Reading, Ethelred of Wessex fights, and is defeated by, a Danish invasion army.
874–Hasan al-Askari, Saudi Arabian 11th of the Twelve Imams, dies at age 28.
1077–Emperor Zhezong of the Song is born Zhào Xù in China. He ascended to the throne at age nine, and reigned from 1085 to 1100.
1248–Sancho II of Portugal dies in exile in Toledo, Kingdom of Castile, at age 38.
1490–Anne of Brittany announces that all those who would ally with the King of France will be considered guilty of the crime of lèse-majesté: the crime of violating majesty and an offense against the dignity of a reigning sovereign or against a state.
1581–James Ussher, is born in Dublin, Ireland. He was Church of Ireland Archbishop of Armagh and Primate of All Ireland between 1625 and 1656. He calculated the age of the Earth from the Bible. In this work, he deemed the date of the Creation to have been nightfall preceding October 23, 4004 BC. Ussher's chronology represented a considerable feat of scholarship: it demanded great depth of learning in what was then known of ancient history, as well as expertise in the Bible, Biblical languages, astronomy, ancient calendars, and chronology.
1642–King Charles I of England sends soldiers to arrest members of Parliament, commencing England's slide into civil war.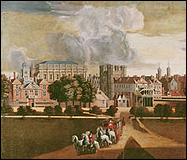 1649–During the English Civil War, the Rump Parliament votes to put Charles I on trial.
1698–A good part of the Palace of Whitehall, the main residence of the English monarchs, is destroyed by fire.
1717–The Netherlands, Great Britain, and France sign the Triple Alliance.
1746–Physician, Benjamin Rush, is born in Byberry, Philadelphia County. He was a political leader and signer of the Declaration of Independence. Rush was a leader of the American Enlightenment, and an enthusiastic supporter of the American Revolution. He was in favor of Pennsylvania's ratification of the Constitution in 1788.
1762–Great Britain enters the Seven Years' War against Spain and Naples.
1798–Constantine Hangerli arrives in Bucharest, Wallachia, as its new Prince, invested by the Ottoman Empire.
1809–Educator and inventer, Louis Braille, is born in Coupvray, France. Blinded in both eyes as a result of an early childhood accident, Braille mastered his disability while still a boy. He later invented braille, a system of reading and writing for use by the blind or visually impaired.
1813–Isaac Pitman, the inventor of stenographic shorthand, is born in Trowbridge, Wiltshire, England.
1821–Elizabeth Ann Bayley Seton, the first native-born American saint, dies of tuberculosis in Emmitsburg, Maryland, at age 46. She was the first U.S. citizen to be canonized by the Roman Catholic Church, on September 14, 1975.
1824–Ferdinand I of the Two Sicilies dies in Naples, Two Sicilies. He was popularly know as Re Nasone ("King Big-Nose").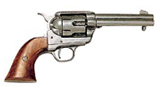 1838–Sideshow performer, General Tom Thumb, is born Charles Sherwood Stratton in Bridgeport, Connecticut. Stratton was a midget who achieved great fame as a performer under circus pioneer, P.T. Barnum, who turned him into an international celebrity. As a fully grown adult he stood 2 feet 11 inches tall. The cause of Stratton's extreme shortness was and still is unknown.
1847–The U.S. government is the first to buy a revolver from gunmaker, Samuel Colt. He's most famous for the Colt .45. Colt's revolver was easy to use, effective and powerful, making all men equally deadly.
1853–After having been kidnapped and sold into slavery in the American South, Solomon Northup regains his freedom. His memoir,
Twelve Years a Slave,
later becomes a national bestseller.
1854–The McDonald Islands are discovered by Captain William McDonald, aboard the Samarang.
1863–The New Apostolic Church, a Christian and chiliastic church, is established in Hamburg, Germany.
1863–-New Yorker, James Plimpton, patents a style of roller skates with four wheels.
1865–The New York Stock Exchange opens in New York City.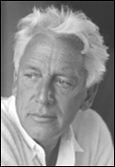 1877–Business magnate, Cornelius Vanderbilt, dies from exhaustion in New York, New York, at age 82. He built his fortune through railroads and shipping. He was the patriarch of the Vanderbilt family and one of the richest Americans in history. At the time of his death, his fortune was estimated at $100 million, but by 21st century standards he would no doubt have been a billionaire.
1878–In the Russo-Turkish War, Sofia is liberated from Ottoman rule and becomes capital of Liberated Bulgaria (in 1879).
1883–Max (Forrester) Eastman, critic, essayist and political activist, is born in Canandaigua, Ontario County, New York. Eastman became a key figure in the left-leaning Greenwich Village community, and lived in its influence for many years. In 1922, Eastman embarked on a fact-finding trip to the Soviet Union to study the Soviet enforcement of Marxism. He stayed for a year and nine months, observing the power struggles between Leon Trotsky and Joseph Stalin. Upon returning to America in 1927, he published several works that were highly critical of the Stalinist system. Eastman's writings on the subject were seen by many on both the left and the right as sober and realistic portrayals of the Soviet system under Stalin. He said, "Socialism doesn't jibe with human nature."
1884–The Fabian Society is founded in London, England.
1890–Publisher, Malcolm Wheeler-Nicholson, is born in Greeneville, Tennessee. He founded DC Comics.
1892–Super-centenarian, María Díaz Cortés, is born in Sacromonte, Spain. She would live to the age of 117 (and 11 days).
1893–Mormon's who have committed polygamy are granted amnesty by President Grover Cleveland.
1893–Super-centenarian, Yone Minagawa, is born in Akaike, Fukuoka, Japan. She would live to the age of 114 (221 days).
1896–Utah becomes the 45th state of the United States of America.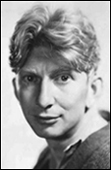 1896–Surrealist artist, André Masson, is born André-Aimé-René Masson in Balagny-sur-Thérain, Oise, France. His early works display an interest in Cubism, but he later became associated with Surrealism. By the late 1920s, he had turned to a more structured style, often producing works with a violent or erotic theme. Under the German occupation of France during World War II, his work was condemned by the Nazis as "degenerate."
1903–Thomas Edison electrocutes Topsy, the elephant, in a filmed demonstration of the use of alternating current, which had been used for the execution of humans since 1890. Edison used the gruesome film in his campaign against George Westinghouse and AC technology.
1905–Character actor, Sterling Holloway, is born Sterling Price Holloway, Jr. in Cedartown, Georgia. He was seen on the television shows
The Real McCoys, The Twilight Zone, The Andy Griffith Show,
and
Gilligan's Island
. He appeared in the films
St. Louis Blues, The Blue Bird, Meet John doe, Sioux City Sue, The Beautiful Blonde from Bashful Bend, The Adventures of Huckleberry Finn,
and
My Six Loves
. He also provided voices in the animated films
Dumbo, Bambi, Alice in Wonderland, The Jungle Book, The Aristocats,
and
The Many Adventures of Winnie the Pooh
.
1912–The Scout Association is incorporated throughout the British Commonwealth. Two of England's famous boy scouts are Paul McCartney and pop-jazz musician, Georgie Fame.
1913–Samoan ruler, Malietoa Tanumafili II, is born in Samoa.
1916–Film score composer, Lionel Newman, is born in New Haven, Connecticut. As a member of a multi-generational family of talented musicians, he was the brother of Alfred Newman and Emil Newman, uncle of Randy Newman, David Newman, Maria Newman, and Thomas Newman, and grandfather of Joey Newman. Lionel Newman's tenure with Twentieth Century Fox spanned 46 years, during which he worked on over 200 films, including
How to Marry a Millionaire, North To Alaska, River of No Return,
and
Love Me Tender
. He received 11 Oscar nominations, winning for
Hello Dolly!
in 1969.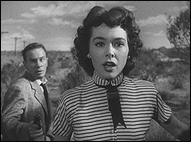 1920–The first black baseball league, National Negro Baseball League, is established.
1925–"Every day in every way I am getting better and better" is the mantra of French psychologist, Emil Coué, whose self-esteem therapy arrives in the U.S.
1927–Actress, Barbara Rush, is born in Denver, Colorado. She began her career on the stage and made her screen debut in 1951. In 1954, she won the Golden Globe Award for "Most Promising Newcomer-Female" for her performance in the sci-fi classic,
It Came from Outer Space
. She appeared in the films
When Worlds Collide, Bigger Than Life, No Down Payment, The Young Philadelphians, Strangers When We Meet,
and
Come Blow Your Horn
.
1931–Louise, Princess Royal of England and Duchess of Fife, dies of a gastric hemorrhage at Portman Square in London, England, at age 63. She was the third child and the eldest daughter of King Edward VII and Queen Alexandra, and a younger sister of King George V.
1935–Floyd Patterson, Heavyweight Boxing Champion (1956-1959 and 1960-1962), is born in Waco, North Carolina.
1936–The first pop music chart based on national sales is published by
Billboard
magazine.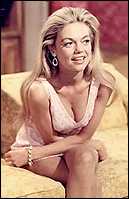 1937–Actress, Dyan Cannon, is born Samille Diane Friesen in Tacoma, Washington. She worked in television in the 1950s and made her big screen debut in 1969's
Bob & Carol & Ted & Alice
, which earned her Academy Award and Golden Globe nominations. She appeared in the films
The Anderson Tapes, Such Good Friends, The Last of Sheila, Heaven Can Wait, Honeysuckle Rose, Deathtrap,
and
Author! Author!
1940–Jelly Roll Morton records
Big Lip Blues
in New York City for General Records.
1942–Jazz guitarist, John McLaughlin, is born in Doncaster, West Riding of Yorkshire, England. He founded the Mahavishnu Orchestra and Weather Report. His music includes many genres of jazz and rock, which he coupled with an interest in Indian classical music to become one of the pioneering figures in fusion.
1944–Operation Carpetbagger, involving the dropping of arms and supplies to resistance fighters in Europe, begins.
1946–Daredevil, bicycle racer, and auto racer, Barney Oldfield, dies in Beverly Hills, California, at age 68.
1948–Burma gains its independence from the United Kingdom.
1951–During the Korean War, Chinese and North Korean forces capture Seoul.
1953–Yasuhito, Prince Chichibu of Japan, dies of tuberculosis at Kugenuma Villa, Fujisawa, Kanagawa, Japan, at age 50.
1954–Elvis Presley returns to Memphis Recording Service to record two songs onto an acetate:
Casual Love Affair
and
I'll Never Stand In Your Way
.
1955–The Greek National Radical Union is formed by Konstantinos Karamanlis.
1956–Actress, Ann Magnuson, is born in Charleston, West Virginia. She appeared in the films
The Hunger, Making Mr. Right, A Night in the Life of Jimmy Reardon, Tequila Sunrise, Clear and Present Danger, Before and After,
and
Still Breathing
.
1957–Elvis Presley undergoes his pre-induction medical check up at Kennedy Veterans Hospital, in preparation for his induction into the U.S. Army.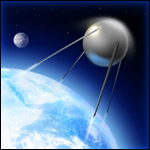 1957–Country singer, Patty Loveless, is born Patty Lee Ramey in Pikeville, Kentucky. Since her arrival on the country music scene in 1986, Loveless has charted more than 40 singles on the Billboard "Hot Country Songs" chart, and has recorded 14 albums. She is a distant cousin of Loretta Lynn and Crystal Gayle.
1958–The Soviet satellite, Sputnik, falls to earth from its orbit. The craft had been launched on October 4, 1957.
1958–Actor, Matt Frewer, is born Matthew George Frewer in Washington, D.C.. He is best known for playing the artificial intelligence character, Max Headroom. He appeared in the films
Monty Python's The Meaning of Life, The Lords of Discipline, Spies Like Us, Ishtar, Far From Home, Honey, I Shrunk the Kids, Twenty Bucks,
and
Night at the Museum: Secret of the Tomb
.
1959–Luna 1 becomes the first spacecraft to reach the vicinity of the Moon.
1959–Singer-actress, Vanity, is born Denise Katrina Matthews in Niagra Falls, Ontario, Canada. Pop-rock singer, Prince, invited her to become the lead singer of the group Vanity 6, and she later co-starred with him in the movie
Purple Rain
. She also appeared in the films
The Last Dragon, 52 Pick-up, Action Jackson,
and
Neon City
. In 1994, Vanity overdosed on crack cocaine and suffered from near-fatal renal failure. She recalled that after being rushed to the hospital, doctors said she had three days to live while on life support. Upon her recovery, she completely renounced her stage name and career and became a born-again Christian. She stated that she had chosen not to receive any further revenue from her work as Vanity, and cut off all ties with Hollywood and her former life in show business.
1960–The European Free Trade Association is established in Stockholm, Sweden.
1960–Michael Stipe, lead singer of the rock group R.E.M., is born in Decatur, Georgia. The group had a huge hit with
Losing My Religion
.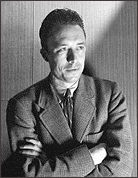 1960–French Existentialist novelist, Albert Camus, is killed in an automobile accident in Villeblevin, Yonne, Burgundy, France, at age 46. He had planned to travel by train with his wife and children, but at the last minute he accepted his publisher's proposal to travel with him: Michel Gallimard was the driver of the Facel Vega car, and he also died in the accident. Camus was a French-Algerian Nobel Prize winning author, journalist, and philosopher. His views contributed to the rise of the philosophy known as absurdism. His works include
The Stranger, The Plague, The Fall, A Happy Death,
and
The First Man
.
1961–Actor, Barry Fitzgerald, dies in Dublin, Ireland, at age 72. He appeared in the films
Bringing Up Baby, How Green Was My Valley, Going My Way, The Naked City,
and
The Catered Affair
.
1962–
Mersey Beat
magazine publishes its first group popularity poll and The Beatles are solid winners over the nearest competitors Gerry and the Pacemakers, The Remo Four, Rory Storm and the Hurricanes, and Johnny Sandon and The Searchers. A photo of The Beatles appears on the front page, along with their names, but Paul McCartney's last name is misspelled as "McArtrey."
1962–Robin (Andrew) Guthrie, of Cocteau Twins, is born in Grangemouth, Scotland.
1963–Comedian-actor, Dave Foley, is born David Scott Foley in Etobicoke, Ontario, Canada. He is best known for his work in the TV series
The Kids in the Hall
. He appeared in the films
Three Men and a Baby, It's Pat, The Wrong Guy, Blast from the Past, Stark Raving Mad,
and
Childsta
r.
1964–
Billboard
gives The Beatles
I Want to Hold Your Hand
a spotlight review: "This is the hot British group that has struck gold overseas. Side A is a driving rocker with surf-on-the-Thames sound and strong vocal work from the group."
1965–Leo Fender, sells Fender Guitars to CBS for $13 million. Fender guitars, along with the Gibson brand, are a favorite among rock and rollers.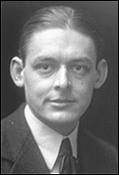 1965–Singer, Cait O'Riordan, of The Pogues, is born in Nigeria. She played bass guitar for the British-Irish punk-folk band from 1983 to 1986. She married British rocker, Elvis Costello, in 1986.
1965–Actress, Julia (Karin) Ormond, is born in Epsom, Surrey, England. She appeared in the films
Legends of the Fall, First Knight, Sabrina, Smilla's Sense of Snow, I Know Who Killed Me, The Curious Case of Benjamin Button,
and
My Week with Marilyn
.
1965–T.S. Eliot, the father of the modernist movement in poetry, dies of emphysema in Kensington, London, England, at age 76. He was awarded the Nobel Prize in Literature in 1948, "for his outstanding, pioneer contribution to present-day poetry."
1966–A military coup takes place in Upper Volta, a colony of French West Africa (later Burkina Faso), dissolving the National Parliament and leading to a new national constitution.
1967–Elektra Records releases The Doors' first album and first single,
Break on Through / End of the Night
.
1970–A 7.7 earthquake strikes Tonghai County, China, killing at least 15,000 people.
1971–The state of Ohio agrees to pay $675,000 in damages to relatives of the Kent State shooting victims.

1971–The U.S. Congressional Black Caucus is established.
1971–In America, a blizzard rages from Kansas to Wisconsin, claiming 27 lives in Iowa. The storm produces up to 20 inches of snow.
1971–Psychic, Arthur Ford, dies at age 75. He was a spiritual medium, clairaudient, and founder of the Spiritual Frontiers Fellowship.
1972–Rose Heilbron becomes the first female judge to sit at the Old Bailey in London, England.
1974–President Richard Nixon refuses to hand over the White House tapes to the Senate Watergate Committee.
1975–A chart topper:
Lucy In the Sky with Diamonds
by Elton John. John Lennon plays guitar and sings on the single (using the pseudonym Dr. Winston O'Boogie).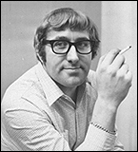 1976–The Ulster Volunteer Force shoots dead six Irish Catholic civilians in County Armagh, Northern Ireland. The next day, gunmen shoot dead 10 Protestant civilians in retaliation.
1976–Long time friend and former roadie-bodyguard of The Beatles, Mal Evans, is shot to death by police in Los Angeles, California, at age 40. The shooting takes place at his motel apartment at 8122 West 4th Street, by lieutenant Charles Higbie (of the LAPD robbery and homicide division). In a drunken stupor, Mal had become uncontrollably violent, appeared to be attempting suicide, and pointed a rifle at the officer, who, in self-defense, then shot him six times, with four bullets hitting Evans. Mal had recently separated from his wife, Lili Evans, who had reportedly asked him for a divorce just before Christmas. Mal was working on a book about his time with The Beatles, entitled,
Living with The Beatles Legend
, which was scheduled to be delivered to the publisher, Grosset & Dunlap, on January 12th. When John Lennon was told of Mal's death, he broke down in tears.
1979–With Beatlemania continuing throughout the world, the Star-Club in Hamburg, Germany, where The Beatles gained a lot of their early experience, reopens.
1982–Sports reporter, Bryant Gumbel, is hired as the new co-host of NBC's Today Show.
1983–In England, BBC1 screens the 50-minute documentary,
Beatlemania
, which takes a close look at past and present Beatlemaniacs, many of whom are seen at American and Liverpool Beatles fan conventions.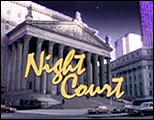 1984–The long-running sitcom,
Night Court
, debuts on NBC-TV.
1986–Phil Lynott, of Thin Lizzy, dies of pneumonia and heart failure due to septicaemia in Salisbury, Wiltshire, England, at age 36.
1987–An Amtrak train en route to Boston, Massachusetts, from Washington, D.C., collides with Conrail engines in Chase, Maryland, killing 16 people.
1989–In the Second Gulf of Sidra incident, a pair of Libyan MiG-23 "Floggers" are shot down by a pair of U.S. Navy F-14 Tomcats during an air-to-air confrontation.
1990–In Pakistan's deadliest train accident, an overloaded passenger train collides with an empty freight train, killing 307 people and injuring 700 others.
1990–Science fiction writer, Robert Adams, dies in Apopka, Florida, at age 57. The "Horseclans" series became his best-known works. He never completed the series, but he wrote 18 novels for it before his death.
1991–Sean Lennon, Yoko Ono, and Lenny Kravitz discuss updating the John Lennon song,
Give Peace a Chance
, as a response to the outbreak of the Gulf War. Over the next week, they tape a new recording of the former Beatle's 1969 peace anthem, with more than 20 notable pop and rock performers. It is released on January 15th and is credited to the "Peace Choir."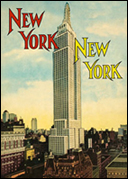 1995–Newt Gingrich is named Speaker of the House in the U.S. House of Representatives.
1995–Engineer, Brooks Stevens, dies in Milwaukee, Wisconsin, at age 83. He was an industrial designer of home furnishings, appliances, automobiles, and motorcycles. Stevens designed the Jeep Wagoneer and the Oscar Mayer Wienermobile.
1997–Singing comedian, Dick Smothers, marries Denby Franklin in Las Vegas, Nevada.
1997–Harry B. Helmsley, owner of the Empire State Building, dies at age 87.
1998–The ITV network in the U.K. broadcasts the 58-minute documentary, "The Story of Abbey Road," a program looking at the conception and history of the world famous recording studio. Besides interviews with such pop luminaries as Paul McCartney, George Martin, Pink Floyd, and The Shadows, the show also features The Beatles' former drummer, Pete Best, returning to the studios for the first time in 34 years.
1998–In the Wilaya of Relizane massacres in Algeria, over 170 people are killed in three remote villages.
1998–A massive ice storm hits eastern Canada and the northeastern United States, causing widespread destruction.
1999–Jesse Ventura, a former professional wrestler, is elected Governor of Minnesota.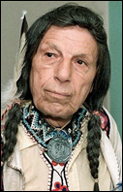 1999–Actor, Iron Eyes Cody, dies in Los Angeles, California, at age 94. He is best known as the Indian shedding a tear about litter in one of the country's most well-known TV commercials in the 1970s, "Keep America Beautiful." He appeared in the films
Sitting Bull, Gun Fever, The Great Sioux Massacre, Nevada Smith, El Condor,
and
A Man Called Horse.
2001–Orchestra leader, Les Brown, dies of lung cancer in Los Angeles, California, at age 88. Comedian, Jerry Lewis, used Les Brown and His Band of Renown in many of the comedies he produced and directed in the 1960s.
2003–Cinematographer, Conrad Hall, dies of complications from bladder cancer in Santa Monica, California, at age 76. He worked on such films as
Cool Hand Luke, In Cold Blood, Butch Cassidy and the Sundance Kid,
and
American Beauty
. During his career, he received three Academy Awards for Best Cinematography.
2004–Spirit, a NASA Mars rover, lands successfully on Mars.
2004–Mikheil Saakashvili is elected President of Georgia, following the November 2003 Rose Revolution.
2004–Only 55 hours after they were wed, Britney Spears has her marriage to Jason Alexander, annulled.
2006–Johnny Cash's home, where he lived for 35 years, is purchased by Bee Gee, Barry Gibb. The rustic house near Nashville, Tennessee, went on the market in June 2005, with an asking price of $2.9 million. Unfortunately, in April 2007, the house burned to the ground during renovations that were being done for Gibb.
2006–An explosion in a coal mine in Sago, West Virginia, traps and kills 12 miners, leaving one miner in critical condition.
2006–Israeli Prime Minister, Ariel Sharon, suffers a stroke and his powers are transferred to his deputy, Ehud Olmert.
2006–Maktoum bin Rashid Al Maktoum, Prime Minister of the United Arab Emirates and Ruler of Dubai, dies at age 60.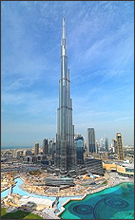 2007–The U.S. House of Representatives names Nancy Pelosi the first female Speaker of the House.
2010–Dubai opens the world's tallest skyscraper, the 2,717-foot glass-and-metal tower, Burj Khalifa.
2011–Scottish singer-songwriter, Gerry Rafferty, dies of liver failure in Stroud, Gloucestershire, England, at age 64. Rafferty and Joe Egan formed the group Stealers Wheel in 1972, producing the hit,
Stuck in the Middle with You
. In 1978, he recorded a solo album,
City to City
, which included his most popular song,
Baker Street
.
2013–A gunman kills eight people in a house-to-house rampage in Kawit, the Philippines.
2016–The International Union of Pure and Applied Chemistry (IUPAC) and the International Union of Pure and Applied Physics (IUPAP) recognise the discoveries of elements 113, 115, 117, and 118. The periodic table now has four new elements, completing its seventh row. Their discoverers will be invited to propose names for the elements, which must derive from mythology or the names of minerals, places, properties of the element, or scientists. For now, the new elements have been assigned placeholder names and symbols: ununtrium (Uut), ununpentium (Uup), ununseptium (Uus) and ununoctium (Uuo).
2016–Trading on the Shanghai Stock Exchange and the Shenzhen Stock Exchange are suspended for the day after stock indices plummeted by 6.85% and 8.1% respectively.
2016–In efforts to control an influx of migrants, Denmark introduces 10 days of identity checks on its southern border with Germany, while Sweden introduces similar measures on the Øresund Bridge between itself and Denmark. All three countries are subject to the Schengen Agreement on the free movement of people.
2016–Saudi Arabia announces it will end all air traffic and trade links with Iran, demanding that Iran must "act like a normal country" before it will restore severed diplomatic relations.
2016–A 6.7 earthquake strikes 20 miles from the city of Imphal, the capital of the Indian state of Manipur, near the border with Myanmar. At least six people are killed and dozens of others are injured.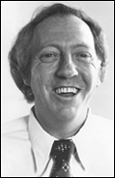 2016–Music manager, Robert Stigwood, dies in at age 81. He was a music entrepreneur and impresario, best known for managing Cream and the Bee Gees. He also produced stage musicals and the films
Grease, Jesus Christ Superstar, Tommy, Saturday Night Fever, Staying Alive,
and
Evita
.
2017–Omarosa Manigault, a former contestant on the first season of
The Apprentice,
is set to take on the role of assistant to the President and director of communications for the Office of Public Liaison in Donald Trump's administration. She served as a part of the National Diversity Coalition for Trump (an independent organization) and proved instrumental in negotiating Trump's limited in-person outreach to African-Americans during his campaign.
2017–The Better Business Bureau (BBB) has revoked the accreditation of Minnesota-based MyPillow, lowering its rating to an "F" based on a pattern of complaints by consumers. The decision is made after reviewing MyPillow's ongoing "buy one get one free" offer, which violates the organization's code of advertising.
2017–Mass murderer, Charles Manson, is taken from a Corcoran State Prison in California, to a hospital for an undisclosed medical issue. He is said to be seriously ill.
2017–A commuter train from the Long Island Rail Road derails during the morning rush hour in Brooklyn, New York, injuring 103 people.
PHOTOS TOP TO BOTTOM: Hasan al-Askari; Palace of Whitehall; Colt .45 gun; Max Eastman; Sterling Holloway; Barbara Rush in
It Came from Outer Space;
Dyan Cannon; the Sputnik satellite; Albert Camus; T.S. Eliot; the book
Life Beyond Death;
Mal Evans;
Night Court
title; the Empire State Building; Iron Eyes Cody; the Burj Khalifa skyscraper in Dubai; and Robert Stigwood.