672–Emperor Tenji of Japan, dies at age 46.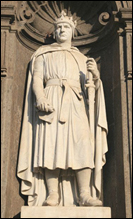 889–Emperor of Southern Tang, Li Bian, is born Li Pengnu in Pengcheng, Xú Prefecture, Tang. In traditional histories, he is also often referred to as the First Lord of Southern Tang.
1131–Canute Lavard is murdered at Haraldsted, Denmark, by his cousin. Magnus, which leads to the civil war in Denmark.
1285–Charles I of Naples dies in Foggia, Kingdom of Naples, at age 57.
1325–Denis of Portugal dies in Santarém, Kingdom of Portugal, at age 63. He was called the "Farmer King" and the "Poet King." Alfonso IV becomes King of Portugal.
1502–Pope Gregory XIII is born Ugo Boncompagni in Bologna, Papal States. He is best known for commissioning and being the namesake for the Gregorian calendar, which remains the internationally accepted civil calendar to this day.
1536–Catherine of Aragon, the first wife of England's King Henry VIII, dies at age 50.
1558–France takes Calais, the last continental possession of England.
1566–Pope Pius V is elected.
1608–Fire destroys Jamestown, Virginia.
1610–Galileo Galilei makes his first observation of the four Galilean moons: Ganymede, Callisto, Io, and Europa.
1618–Francis Bacon becomes Lord Chancellor of England.
1655–Pope Innocent X dies in Rome, Papal States, at age 80.
1768–Italian King, Joseph Bonaparte, is born Giuseppe Buonaparte in Corte, Corsica. In the year of his birth, Corsica was invaded by France, and conquered the following year. He was the elder brother of Napoleon Bonaparte, who made him King of Naples and Sicily (1806-1808), and later King of Spain (1808-1813, as José I).
1782–The first American commercial bank, the Bank of North America, opens.
1785–Frenchman Jean-Pierre Blanchard and American John Jeffries travel from Dover, England, to Calais, France, in a gas balloon.
1796–Princess Charlotte of Wales is born at Carlton House in London, England.
1797–The modern Italian flag is used for the first time.
1800–Millard Fillmore, President of the United States (1850-1853), is born in a log cabin in Moravia, Cayuga County, in the Finger Lakes region of New York State. As Zachary Taylor's vice president, he assumed the presidency after Taylor's death. He was the last Whig president, and the last president not to be affiliated with either the Democratic or Republican parties.
1827–Engineer, Sandford Fleming, is born in Kirkcaldy, Fife, Scotland. He created Universal Standard Time. In 1876, after missing a train in Ireland because its printed schedule listed the time as p.m. instead of a.m., he proposed a single 24-hour clock for the entire world, located at the centre of the Earth and not linked to any surface meridian. At a meeting of the Royal Canadian Institute on February 8, 1879, he linked the clock to the anti-meridian of Greenwich (now 180°). He suggested that standard time zones could be used locally, but they were subordinate to his single world time, which he called Cosmic Time. He continued to promote his system at major international conferences, including the International Meridian Conference of 1884. By 1929, all of the major countries of the world had accepted time zones.
1830–Carlota Joaquina of Spain dies at Palace of Queluz in Sintra, Portugal, at age 54. It is speculated whether she died of natural causes or whether she committed suicide.
1835–The HMS Beagle drops anchor off the Chonos Archipelago.
1873–An intense blizzard hits the Great Plains. Many pioneers, unprepared for the cold and snow, die in southwest Minnesota and northwestern Iowa.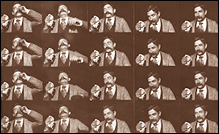 1873–Adolph Zukor, movie producer, director, and executive at Paramount Studios, is born in Ricse, Hungary. Zukor served as president of Paramount Pictures until 1936, when he was elevated to Chairman of the Board. He revolutionized the film industry by organizing production, distribution, and exhibition within a single company.
1890–W.B. Purvis patents the fountain pen.
1894–The first bit of motion picture is made, as Thomas Edison films comedian, Fred Ott, sneezing.
1896–
The Fannie Farmer Cookbook
is published.
1901–Alfred Packer is released from prison. He served 18 years for cannibalism after being stranded in the Rocky Mountains. He was convicted of murder, since cannibalism was not against the law.
1904–The distress signal "CQD" is established, only to be replaced two years later by "SOS."
1906–Jazz trumpeter, Red Allen, is born Henry James Allen in Algiers, Louisiana. His trumpet style has been described, by some critics, as the first to fully incorporate the innovations of Louis Armstrong, and to develop an emphasis on phrasing.
1911–Actress, Butterfly McQueen, is born Thelma McQueen in Tampa, Florida. She acquired the nickname "Butterfly" as a tribute to her constantly moving hands during her performance of the "Butterfly Ballet" in a production of
A Midsummer Night's Dream
. She is best known for the role of Prissy in
Gone with the Wind
. She also appeared in the films
Cabin in the Sky, I Dood It, Mildred Pierce, Duel in the Sun,
and
The Mosquito Coast
.
1912–Charles Addams, cartoonist for The New Yorker and the creator of "The Addams Family" is born.
1919–Montenegrin guerrilla fighters rebel against the planned annexation of Montenegro by Serbia.
1920–The New York State Assembly refuses to seat five duly elected Socialist assemblymen.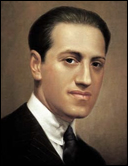 1920–Actor, Vincent Gardenia, is born Vincenzo Scognamiglio in Naples, Italy. He appeared in the films
The Hustler, Cold Turkey, Bang the Drum Slowly, Death Wish, The Front Page, Heaven Can Wait, Little Shop of Horrors,
and
Moonstruck
.
1922–Dáil Éireann ratifies the Anglo-Irish Treaty by a 64-57 vote.
1922–Flautist, Jean-Pierre (Louis) Rampal, is born in Marseille, France. He had been personally credited with returning the popularity of the flute as a solo classical instrument to a position it had not held since the 18th century.
1924–Composer, George Gershwin, begins work on the incomparable score of
Rhapsody in Blue
(he completed it three weeks later). At the time, Gershwin was only 26 years old.
1926–Politician, Kim Jong-pil, is born in Buyeo County, South Chungcheong, Korea. He was the 11th Prime Minister of South Korea. In 2004, he announced his retirement from politics, after his bid for a 10th term in the National Assembly failed.
1927–Transatlantic telephone service between London, England, and New York is introduced.
1928–Author and screenwriter, William Peter Blatty, is born in New York, New York. His work includes
John Goldfarb Please Come Home, The Exorcist, The Ninth Configuration, and Legion. His screenplays include A Shot in the Dark, Promise Her Anything, What Did You Do in the War, Daddy?, The Great Bank Robbery, Darling Lili,
and
The Exorcist
.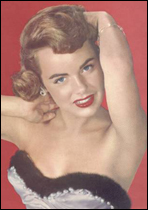 1929–Actress, Terry Moore, is born Helen Luella Koford in Glendale, California. She would catch the eye of millionaire Howard Hughes and she claimed that the two were married in 1949, and never divorced. She appeared in the films
Mighty Joe Young, The Great Rupert, Come Back, Little Sheba, Peyton Place, Bernardine,
and
Why Must I Die?
1931–Guy Menzies flies the first solo non-stop trans-Tasman flight (from Australia to New Zealand) in 11 hours and 45 minutes, crash-landing on New Zealand's west coast.
1935–Benito Mussolini and French Foreign Minister, Pierre Laval, sign the Franco-Italian Agreement.
1936–Author and journalist, (Edward) Hunter Davies, is born in Johnstone, Renfrewshire, Scotland. He wrote the authorized biography,
The Beatles
, which was published in 1968. His other books include
Here We Go Round the Mulberry Bush, A Walk Along the Wall, My Life in Football,
and
The Quarreymen
.
1938–Paul Revere, of Paul Revere and the Raiders, is born Paul Revere Dick in Harvard, Nebraska. The group had hits with
Just Like Me, Hungry,
and
Kicks
(an anti-drug message written by Barry Mann and Cynthia Weil that was originally written for The Animals). Revere kept the band going (with numerous personnel changes) for over four decades.
1940–In the Winter War, the Finnish 9th Division stop and completely destroy the larger Soviet forces on the Raate-Suomussalmi road.
1941–Rod Hicks, of the Paul Butterfield Blues Band, is born in Detroit, Michigan.
1942–In World War II, the siege of the Bataan Peninsula begins.
1942–Singer, Danny Williams, is born in Port Elizabeth, Eastern Cape, South Africa. He earned the nickname, "Britain's Johnny Mathis," for his smooth and stylish way with a ballad. He is best known for singing his U.K. #1 version of
Moon River,
and his U.S. "Top 10" hit
White on White
. He appeared in the film,
Play It Cool,
which starred pop singer, Billy Fury. In 1963, Williams joined a 20-city British tour that starred Helen Shapiro and featured The Beatles, just prior to the outbreak of Beatlemania.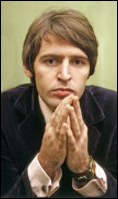 1943–Electrical and mechanical engineer, Nikola Tesla, dies of coronary thrombosis in his hotel room in New York, New York, at age 86. In 1952, Tesla's entire estate was shipped to Belgrade, Serbia, in 80 trunks. His ashes are displayed in a gold-plated sphere on a marble pedestal in the Nikola Tesla Museum in Belgrade.
1944–Lou Henry Hoover, wife of Herbert Hoover, dies of a heart attack in New York, New York, at age 69. She was the 33rd First Lady of the United States.
1944–Mike McGear, is born Peter Michael McCartney in Liverpool, England. He is the younger brother of Paul McCartney, and he assumed the last name of McGear in the early 1960s in order to pursue his own career with the comedy troupe, The Scaffold, during the height of Beatlemania. He has also had a career as a professional photographer, starting out by snapping pix of
The Beatles
and his famous sibling.
1945–British General Bernard Montgomery holds a press conference in which he claims credit for victory in the Battle of the Bulge.
1945–Dave Cousins, of the progressive folk rock group, The Strawbs, is born David Joseph Hindson in Hounslow, Middlesex, England.
1946–Jann (Simon) Wenner, publisher of
Rolling Stone,
is born in New York, New York. In 1967, Wenner and jazz critic, Ralph J. Gleason, founded
Rolling Stone
in San Francisco, California. To get the magazine started, Wenner borrowed $7,500 from family members and from the family of his soon-to-be wife, Jane Schindelheim. Wenner backed the careers of writers such as Hunter S. Thompson, Joe Klein, Cameron Crowe, Joe Eszterhas, and leftist-turned-conservative, P.J. O'Rourke. Wenner also discovered photographer, Annie Leibovitz, when she was a 21-year-old San Francisco Art Institute student.
1948–Kentucky Air National Guard pilot, Thomas Mantell, crashes while in pursuit of a supposed UFO.
1948–Kenny Loggins, of Loggins and Messina, is born Kenneth Clark Loggins in Everett, Washington. The duo had hits with
Your Mama Don't Dance
and
Danny's Song
. As a solo artist his hits include
I Believe in Love, Whenever I Call You Friend, This Is It,
and
Footloose
.
1949–The announcement of the first photograph of human genes is presented at the University of Southern California in Los Angeles (UCLA).

1950–Country singer, Ernest Tubb, makes his first appearance at The Grand Ole Opry in Nashville, Tennessee.
1950–Singer, Juan Gabriel, is born Alberto Aguilera Valadez in Parácuaro, Michoacán, Mexico. Called El Divo de Juárez, Gabriel was known for his flamboyant style and broke barriers within the Latin music market.
1950–Nathaniel "Texas Jack" Reed dies in Tulsa, Oklahoma, at age 87. He was a 19th-century outlaw responsible for many stagecoach, bank, and train robberies throughout the American Southwest during the 1880s and 1890s. He acted alone, but also led a gang. Reed is claimed to have been the last survivor of the 47 most notorious outlaws of Indian Territory.
1953–President Harry Truman announces the development of the hydrogen bomb.
1954–The first public demonstration of a machine translation system, is held in Georgetown, New York, at the head office of IBM.
1955–Contralto, Marian Anderson, becomes the first person of color to perform at the Metropolitan Opera in Giuseppe Verdi's
Un ballo in maschera
.
1956–Actor, David (Stephen) Caruso, is born in Forest Hills, Queens, New York. He is best known for the roles of Lieutenant Horatio Caine on the TV series
CSI: Miami
, and Detective John Kelly on the crime drama
NYPD Blue
. He appeared in the films
Without Warning, An Officer and a Gentleman, First Blood, Thief of Hearts, Twins,
and
Mad Dog and Glory
.
1957–Journalist and TV news host, Katie Couric, is born Katherine Anne Couric in Arlington, Virginia. She worked for NBC News from 1989 to 2006, CBS News from 2006 to 2011, and ABC News from 2011 to 2014. She is best known as a co-host of
Today,
anchor of the
CBS Evening News,
and a correspondent for
60 Minutes
.
1959–The United States recognizes Fidel Castro's newly formed government in Cuba.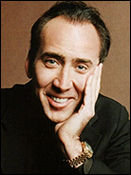 1960–The U.S. launches the first fully-guided Polaris missile at Cape Canaveral, Florida. It flew 900 miles.
1962–The Beatles perform at the Casbah Coffee Club, West Derby, Liverpool.
1963–Politician, Rand Paul, is born Randal Howard Paul in Pittsburgh, Pennsylvania. He is the junior U.S. Senator for Kentucky. A member of the Tea Party movement, he supports a widespread reduction in federal spending and taxation, and is often described as a Libertarian. He is the son of politician, Ron Paul.
1964–Bluesman, Long John Baldry, forms The Hoochie Coochie Men.
1964–Actor, Nicolas Cage, is born Nicolas Kim Coppola in Long Beach, California. He appeared in the films
Valley Girl, Racing with the Moon, Peggy Sue Got Married, Raising Arizona, Moonstruck, Leaving Las Vegas,
and
City of Angels.
He is the grandson of composer, Carmine Coppola and the nephew of director, Francis Ford Coppola and actress, Talia Shire.
1966–Carolyn (Jeanne) Bessette, wife of John Kennedy, Jr., is born in White Plains, New York.
1967–The evening game show,
The Newlywed Game,
debuts on ABC-TV.
1968–Surveyor 7, the last spacecraft in the Surveyor series, lifts off from launch complex 36A at Cape Canaveral.
1968–Beatle, George Harrison, leaves England for a visit to India. While there, he will record Indian music selections for his
Wonderwall
film soundtrack (at the EMI studios in Bombay).
1968–San Francicsco's KMPX-FM, one of America's pioneering "underground" radio stations, holds a "grass ballot" political vote among its listeners. Among those elected are Bob Dylan (President), Paul Butterfield (Vice-President), George Harrison (U.N. Ambassador), Jefferson Airplane (Secretary of Transportation) and The Grateful Dead (Attorney General).
1969–The U.S. Congress doubles the salary for the President of the United States.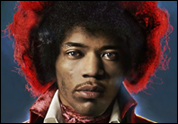 1969–
Look
magazine features an article entitled, "Jimi Hendrix Socks It to the White House," in which the correspondent concludes, "Jimi is not so much the 'Experience' as a menace to public health. Plugged in and zonked, he only has to step across the stage to turn on their high-pitched passion." "They" presumably are the bikini-clad lovelies who surround Jimi in one of the accompanying photographs.
1970–Neighbors of New York landowner, Max Yasgur, sue him for $35,000 for property damage caused by the "flower children" who attended the August 1969 Woodstock Festival. More than 450,000 hippies experienced the three-day event.
1971–Black Sabbath's second album,
Paranoid
, is released in the U.S.
1972–Lewis F. Powell, Jr. and William Hubbs Rehnquist are sworn in as Supreme Court Justices.
1973–Mark Essex fatally shoots 10 people and wounds 13 others at Howard Johnson's Hotel in New Orleans, Louisiana, before being shot to death by police officers.
1976–The body of Mal Evans, former friend and roadie for The Beatles, is cremated in Los Angeles, California. The urn carrying his ashes back to England gets lost and is subsequently recovered in the "dead letter" office. Despite John Lennon's grief over the loss of his dear friend, the irony of the situation does not escape him.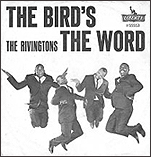 1979–In the Cambodian-Vietnamese War, Phnom Penh falls to the advancing Vietnamese troops, driving out Pol Pot and the Khmer Rouge.
1979–Singer, Aloe Blacc, is born Egbert Nathaniel Dawkins III in Laguna Hills, California. He is best known for his singles
I Need a Dollar
and
The Man,
and for writing and performing vocals on Avicii's,
Wake Me Up,
which charted at #1 in 22 countries.
1980–President Jimmy Carter authorizes legislation giving $1.5 billion in loans to bail out the Chrysler Corporation.
1980–Carl White, of The Rivingtons, dies in Los Angeles, California, at age 48. The West Coast "doo-wop" group made their mark on pop culture with the two nonsense singles,
Papa-Oom-Mow-Mow
and
The Bird's the Word
. Brian Wilson loved The Rivingtons and their influence can be heard on some of the early, lighter pop ditties of The Beach Boys.
1980–Singer-songwriter, Larry Williams, dies of a self-inflicted gunshot wound to he head in Los Angeles, California, at age 44. His songs include
Short Fat Fannie, Bony Maronie, She Said Yeah,
and
Dizzy Miss Lizzie
. The Beatles recorded two of his songs,
Slow Down
and
Dizzy Miss Lizzie,
both sung by John Lennon.
1981–
(Just Like) Starting Over
is succeeded by
Imagine
as Britain's best-selling single. Both records were recorded by John Lennon.
1984–Brunei becomes the sixth member of the Association of Southeast Asian Nations (ASEAN).
1985–Japan's Aerospace Exploration Agency launches Sakigake, the country's first interplanetary spacecraft.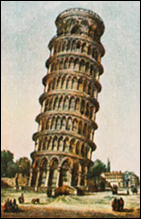 1985–Pop singer, Janet Jackson, divorces James DeBarge after only four months of marriage.
1985–Lou Brock and Hoyt Wilhelm are elected to the Baseball Hall of Fame.
1988–Actor, Trevor Howard, dies from a combination of bronchitis, influenza, and jaundice in Bushey, Hertfordshire, England, at age 74. He appeared in the films
Brief Encounter, Around the World in Eighty Days, Von Ryan's Express, Ryan's Dughter, Twinky, 11 Harrowhouse, Superman, Meteor, Hurricane, Gandhi,
and
Time After Time
.
1989–Hirohito, Emperor of Japan (1926-1989), dies of cancer at Omiya Palace in Tokyo, Japan, at age 88. His son, Prince Akihito, is sworn in as Emperor of Japan.
1990–The Leaning Tower of Pisa finally leans too far and it is closed to the public.
1991–Roger Lafontant, former leader of the Tonton Macoute in Haiti, under François Duvalier, attempts a coup d'état that ends in his arrest.
1992–The Jeep Grand Cherokee is introduced at the Detroit Auto Show in Detroit, Michigan.
1992–Communications giant, AT&T, releases the first video-telephone, priced at $1,499.
1992–Tom Seaver and Rollie Fingers are elected to the Baseball Hall of Fame.
1993–The Fourth Republic of Ghana is inaugurated, with Jerry Rawlings as President.

1993–The Bosnian Army executes a surprise attack at the village of Kravica in Srebrenica.
1998–According to
The London Times
, two bronze busts, worth £50,000, have been stolen from the grounds of George Harrison's mansion estate, Friar Park. The thieves evaded security cameras, after climbing a 10-foot wall and cutting the figures of two monks from their stone plinths.
1998–Former White House intern, Monica Lewinsky, signs an affidavit denying that she had an affair with President Bill Clinton.
1998–Record producer, Owen Bradley, dies in Nashville, Tennessee, at age 83. Bradley produced records for Patsy Cline, Brenda Lee, Loretta Lynn, Conway Twitty, Buddy Holly, and Gene Vincent.
1999–The Impeachment trial of President Bill Clinton begins in the U.S. Senate.
2002–Comedian, Avery Schreiber, dies of a heart attack in Los Angeles, California, at age 66. He joined The Second City and later teamed with Jack Burns to form the comedy team of Burns and Schreiber. They recorded several comedy albums and appeared on numerous television shows in the U.S.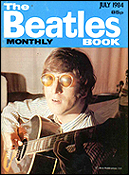 2003–
The Beatles Book Monthly
ends publication after 40 years. Writer, Sean O'Mahony, who created the magazine in 1963, said "there was nothing more to say, as the number of things the former Beatles were doing gets less and less as the years go on." Even though The Beatles' fan base remains as large (or larger) than ever, there is no longer a need to report on the two surviving members of the group in a monthly print magazine format.
2004–Donald Trump's reality show,
The Apprentice
, debuts on NBC-TV. He started his catch phrase, "You're Fired," as a contestant would depart the show each week.
2008–Due to a 2007-2008 Writers Guild of America Strike, NBC-TV and the Hollywood Foreign Press Association drops their plans to hold the 65th Golden Globe Awards ceremony, and instead holds a press conference announcing the winners on January 13th.
2010–Muslim gunmen in Egypt open fire on a crowd of Coptic Christians, killing eight of them and one Muslim bystander.
2012–A hot air balloon crashes near Carterton, New Zealand, killing all 11 people on board.
2013–Super-centenarian, Carl Berner, dies of natural causes in New York, New York, at age 110 (and 346 days).
2015–Terrorists attack the offices of
Charlie Hebdo,
a satirical weekly magazine in Paris, France, killing 12 people and injuring 11 others. Several thousand police were deployed to find the gunmen, who were later shot and killed.
2015–Nine earthquakes, ranging in magnitude from 1.6 to 3.6, rattle north Texas over a period of less than 24 hours. They are recorded in the Dallas suburb of Irving. Before 2008, there had been only one reported earthquake in the Fort Worth Basin area. Since then, there have been more than 100.
2015–Three-term governor, congressman, and state legislator, Arch Moore, Jr., dies in Charleston, West Virginia, at age 91.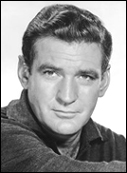 2015–Actor, Rod Taylor, dies of a heart attack in Los Angeles, California, at age 84. He appeared in the films
World Without End, The Catered Affair, Giant, Raintree County, Separate Tables, The Time Machine, The Birds, Sunday in New York, 36 Hours, Young Cassidy,
and
Do Not Distrub
.
2016–The Church of Jesus Christ of Latter-day Saints announces the formation of three new missions, each in Vietnam, the Democratic Republic of the Congo, and Nigeria.
2016–A swarm of 30 (and counting) earthquakes 2.5 or greater strike in the state of Oklahoma over a two-day period.
2016–Gunmen open fire on tourists at a hotel close to the Giza pyramids in Egypt. There were no casualties in the attack, although there was some damage to the hotel. The attackers are arrested shortly afterwards.
2017–Nana Akufo-Addo is sworn in as the fifth President of Ghana.
2017–Israel announces it will withhold $6 million from its annual United Nations dues in protest of the Security Council settlement resolution made on December 23, 2016.
2017–A fuel truck explodes in the Syrian town of Azaz, near the border with Turkey, killing at least 43 people.
2017–Journalist, Nat Hentoff, dies of natural causes in New York, New York, at age 91. According to his son, Nick, he was surrounded by family and listening to Billie Holiday. He was an historian, novelist, jazz and country music critic, and syndicated columnist for United Media. Hentoff was the jazz critic for
The Village Voice
from 1958 to 2009. He then moved his music column to
The Wall Street Journal
. He was also a columnist for
Down Beat, JazzTimes, Legal Times, The Washington Post, The Washington Times, The Progressive, Editor & Publisher,
and
Free Inquiry
. He was a staff writer for
The New Yorker,
and also wrote for
The New York Times, Jewish World Review, The Atlantic, The New Republic,
and
Commonweal
.
2017–Former President and Prime Minister of Portugal, Mario Soares, dies of undisclosed causes in Lisbon, Portugal, at 92.
PHOTOS TOP TO BOTTOM: Charles I of Naples; Francis Bacon; Thomas Edison's film strips of Fred Ott sneezing; George Gershwin; Terry Moore; Mike McGear; Ernest Tubb; Nicolas Cage; Jimi Hendrix; the Leaning Tower of Pisa; Owen Bradley;
The Beatles Monthly Book
; and Rod Taylor.