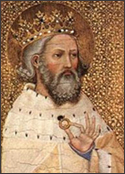 842–Iraqi caliph, Al-Mu'tasim, dies of an ongoing illness at Jawsaq Palace in Samarra, at age 45.
1066–Edward the Confessor dies from a series of strokes in London, England, at about age 52. He was childless, which sparks a succession crisis that will eventually lead to the Norman conquest of England.
1430–Philippa of England dies in Sweden, at age 35. She was Queen of Denmark, Sweden, and Norway from 1406 to 1430. She was the daughter of King Henry IV of England by his first wife Mary de Bohun, and the younger sister of King Henry V.
1448–Christopher of Bavaria dies in Helsingborg, Scania, Sweden, at age 31.
1465–Charles, Duke of Orléans, dies in Amboise, France, at age 70. He is remembered as an accomplished Medieval poet: he produced more than 500 extant poems, written in both French and English, during his 25 years spent as a prisoner of war.
1477–Charles the Bold is killed and Burgundy becomes part of France.
1500–Duke Ludovico Sforza conquers Milan, Italy.
1527–Felix Manz, a leader of the Anabaptist congregation in Zürich, Switzerland, is executed by drowning.
1554–A great fire occurs in Eindhoven, Netherlands.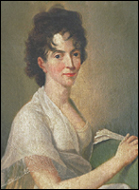 1589–Catherine de' Medici, Queen Mother of France, dies of pleurisy at Château de Blois, Kingdom of France, at age 69.
1592–Shah Jahan is born A'la Azad Abul Muzaffar Shahab ud-Din Mohammad Khurram in Lahore, Pakistan. He was the Mughal Emperor of India and builder of the Taj Mahal.
1709–A sudden blast of Arctic cold kills thousands of people across Europe.
1757–Louis XV, King of France, survives an assassination attempt by Robert-François Damiens. Damiens will be the last person to be executed in France by drawing and quartering, what had been a traditional and gruesome form of capital punishment.
1762–Constanze Mozart, wife of Wolfgang Amadeus Mozart, is born Maria Constanze Weber in Zell im Wiesental, Holy Roman Empire.
1762–Elizabeth of Russia dies in Saint Petersburg, Russia, at age 52. As the Empress of Russia, she led the country into the two major European conflicts of her time: the War of Austrian Succession (1740-1748) and the Seven Years' War (1756-1763). On the eve of her death, Russia spanned almost 6,250,000 square miles.
1779–Explorer, Zebulon Montgomery Pike, who discovered Pike's Peak, is born in Lamberton, New Jersey.
1781–Richmond, Virginia, is burned by British naval forces, led by Benedict Arnold.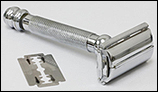 1796–U.S. Judge, Samuel Huntington, a signer of the Declarations of Independence, dies at age 64.
1846–The U.S. House of Representatives votes to take full control of the Oregon Territory.
1855–King Camp Gillette, inventor of the safety razor, is born in Fond du Lac, Wisconsin. His innovation was the thin, inexpensive, disposable razor blade of stamped steel.
1861–Belgian Art Nouveau architect and designer, Victor Horta, is born. Horta is often credited as being the first to introduce the decorative arts style to architecture. His design for the Nouveau-style Hotel van Eetvelde in Brussels, incorporated a creative use of stained glass and iron.
1865–Ban Johnson, founder of baseball's American League, is born Byron Bancroft Johnson, in Norwalk, Ohio.
1875–The Palais Garnier, one of the most famous opera houses in the world, is inaugurated in Paris, France.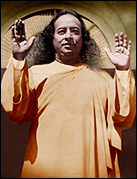 1889–According to the
Oxford English Dictionary
, the word "hamburger" first appears in print in a Walla Walla, Washington, newspaper.
1893–Indian Guru, Paramahansa Yogananda, is born. His book,
Autobiography of a Yogi
, would influence many generations of spiritual seekers around the world. He established spiritual centers in many countries, and one of them, The Self-Realization Center, is in Pacific Palisades, California.
1895–French army officer, Captain Alfred Dreyfus, is convicted of treason and stripped of his rank and sentenced to life imprisonment on Devil's Island in in French Guiana. The Dreyfus affair was a political scandal that divided the Third French Republic from 1894 until its resolution in 1906. The affair is often seen as a modern and universal symbol of injustice and it remains one of the most notable examples of a complex miscarriage of justice. The major role played by the press and public opinion proved influential in the lasting social conflict.
1900–Irish leader, John Edward Redmond, calls for a revolt against British rule.
1902–Hubert Beuve-Méry, publisher and editor of Le Monde, is born in Paris, France.
1904–Psychic, Jeanne Dixon, is born Lydia Emma Pinckert in Medford, Wisconsin. Probably the most famous psychic of modern times, Dixon was the author of seven books, including her autobiography, a horoscope book for dogs, and an astrological cookbook. She caught the eye of the public through her biography,
A Gift of Prophecy: the Phenomenal Jeane Dixon
, written by syndicated columnist, Ruth Montgomery. Published in 1965, the book sold more than three million copies.
1908–Actor, George Dolenz, is born Jure Dolenc (a.k.a. Giorgio Dolenz and George Dolentz) in Trieste, Italy. He emigrated to the U.S. in 1934. He appeared in the films
Moonlight in Vermont, The Last Time I Saw Paris,
and
Timbuktu
. His son, Micky Dolenz, was a member of the 1960s pop group, The Monkees.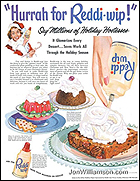 1911–Kappa Alpha Psi, the world's third oldest and largest black fraternity, is founded at Indiana University.
1912–The Prague Party Conference, officially the 6th All-Russian Conference of the Russian Social Democratic Labour Party, is held in Prague, Austria-Hungary.
1913–In the First Balkan War, during the Battle of Lemnos, Greek admiral Pavlos Kountouriotis forces the Turkish fleet to retreat to its base within the Dardanelles, from which it did not venture for the rest of the war.
1913–Kemmons Wilson is born in Osceola, Arkansas. He was the founder of the Holiday Inn hotel chain, the first standardized hotel chain in the U.S.
1914–The Ford Motor Company announces an eight-hour workday and that it will pay a "living wage" of at least $5 for a day's labor.
1914–Aaron "Bunny" Lapin is born. He invented whipped cream in an aerosol can (Reddi-Wip) in 1947. It was first sold by milkmen in St. Louis, Missouri, in 1948.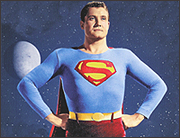 1914–Actor, George Reeves, is born George Keefer Brewer in Woolstock, Iowa. He is best known for his starring role in the TV series
The Adventures of Superman
. He appeared in the films
Gone with the Wind, The Fighting 69th, Virginia City, 'Til We Meet Again, Torrid Zone, Knute Rockne, All American, Blood and Sand, The Sainted Sisters, Samson and Delilah, The Good Humor Man, Rancho Notorious, The Blue Gardenia,
and
From Here to Eternity
.
1917–Actress, Jane Wyman, is born Sarah Jane Mayfield in St. Joseph, Missouri. She appeared in the films
All the King's Horses, My Man Godfrey, Brother Rat, My Favorite Spy, The Lost Weekend, The Yearling, Johnny Belinda, Stage Fright, The Glass Menagerie, Magnificent Obsession, All That Heaven Allows, Miracle in the Rain,
and
Pollyanna
. She was married to actor, Ronald Reagan.
1919–The German Workers' Party is founded. It would later become the Nazi Party.
1919–Food scientist, Herb Peterson, creator of McDonald's Egg McMuffin breakfast sandwich, is born in Chicago, Illinois.
1923–Sam Phillips, founder of Sun Records, is born Samuel Cornelius Phillips in Florence, Alabama. As a small-time Memphis record producer, he would discover Elvis Presley. He also brought to the world's attention the talents of Johnny Cash, Jerry Lee Lewis, Carl Perkins, B.B. King, Howlin' Wolf, and Rufus Thomas.
1925–Nellie Tayloe Ross, of Wyoming, becomes the first female governor in the United States.
1927–Judge Landis begins a three-day public hearing on charges that four games played between Chicago and Detroit in 1917 had been thrown in favor of the White Sox.
1928–Zulfikar Ali Bhutto is born in Larkana, Bombay Presidency, British Raj (present-day Sindh, Pakistan). He was the fourth President of Pakistan from 1971 to 1973, and the ninth Prime Minister of Pakistan from 1973 to 1977.
1928–Politician, Walter (Fritz) Mondale, is born in Ceylon, Minnesota. He served as a Senator of Minnesota and was the 42nd U.S. Vice President (1977-1981).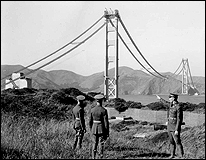 1931–Dancer and choreographer, Alvin Ailey, is born in Rogers, Texas. He founded the Alvin Ailey American Dance Theater in New York City. Ailey is credited with popularizing modern dance and revolutionizing African-American participation in 20th century concert dance.
1931–Actor, Robert (Selden) Duvall, is born in San Diego, California. Prior to his film work, he was cast in many television shows, such as
The Defenders, Route 66, Naked City, The Twilight Zone, The Fugitive,
and
The Mod Squad
. He appeared in the films
THX 1138, The Godfather, Tomorrow, Network, The Great Santini, Tender Mercies, The Handmaid's Tale, Wrestling Ernest Hemingway, Secondhand Lions, Open Range,
and
Crazy Heart
. He starred as Augustus McCrae in the TV mini-series
Lonesome Dove
.
1933–Construction begins on the Golden Gate Bridge in San Francisco, California.
1933–Businessman, Leonard Marsh, is born in Brooklyn, New York. He co-founded Snapple Beverage Corporation with his brother-in-law, Hyman Golden, and childhood friend, Arnold Greenberg.
1933–Calvin Coolidge, 30th U.S. President (1923-1929), dies in Northampton, Massachusetts, at age 60.
1934–Record producer, Phil Ramone, is born in South Africa. Known as the "Pope of Pop," he won 14 Grammys throughout his five-decade career and worked with some of the industry's top artists, including Madonna, Bob Dylan, Burt Bacharach, Billy Joel, Aretha Franklin, Paul McCartney, and Frank Sinatra.
1939–Aviator, Amelia Earhart, is declared dead after her disappearance over the Atlantic Ocean in 1937.
1940–The Federal Communications Commission (FCC) gets its very first demonstration of FM radio. The new medium, free of interference, static, and noise in thunderstorms, was developed by Major E.H. Armstrong. The first FM transmitter would be put into operation in 1941.
1940–Comedy performer, Michael O'Donoghue, is born in Sauquoit, New York. He was a contributor to
National Lampoon
magazine, and was the first head writer on the NBC-TV comedy series
Saturday Night Live
. He appeared in the films
Manhattan, Head Office, Wall Street,
and
Scrooged
.
1941–President Franklin D. Roosevelt gives his "Four Freedoms" speech. The Four Freedoms: freedom of speech and expression, freedom of worship, freedom from fear, and freedom from want.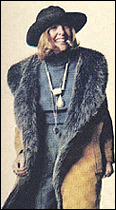 1942–Broadcast journalist, Charlie Rose, is born Charles Peete Rose, Jr. in Henderson, North Carolina. Since 1991, he has hosted,
Charlie Rose
, an interview show distributed nationally by PBS since 1993.
1943–Scientist, George Washington Carver, dies from complications resulting from a fall in Tuskegee, Alabama, at age 79. Carver had taken a bad fall down a flight of stairs and he was found unconscious by a maid who took him to the hospital.
1944–
The Daily Mail
becomes the first transoceanic newspaper.
1945–The Soviet Union recognizes the new pro-Soviet government of Poland.
1946–Ho Chi Minh wins the North Vietnamese elections.
1946–Actress, Diane Keaton, is born Diane Hall in Los Angeles, California. She appeared on the films
The Godfather, Play It Again, Sam, Sleeper, Annie Hall, Looking for Mr. Goodbar, Manhattan, Reds, Shoot the Moon, Baby Boom,
and
Something's Gotta Give
. She starred in the TV movie
Amelia Earhart: The Final Flight
.
1947–Actor, Ted Lange, is born Theodore William Lange in Oakland, California. He he best known for the role of Issac the bartender on the TV series
The Love Boat
.
1949–President Harry Truman labels his administration the "Fair Deal."
1950–In the Sverdlovsk air disaster, all 19 people on board are killed, including almost all of the national ice hockey team (VVS Moscow) of the Soviet Air Force (11 players, as well as a team doctor and a masseur).
1950–Chris Stein, rock guitarist and co-founder of Blondie, is born in Brooklyn, New York.
1953–Actress, Pamela Sue Martin, is born in Hartford, Connecticut. She got her start as a model, and then, at age 19, was cast in the disaster movie,
The Poseidon Adventure
. She also appeared on the films
Buster and Billie
and
Our Time
.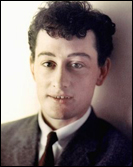 1956–Chef, Chen Kenichi, is born in Japan. He is best known for his participation in the TV series
Iron Chef
. He is the only Iron Chef to have held his position throughout the life of the show.
1957–In a speech given to the U.S. Congress, President Dwight D. Eisenhower announces the establishment of what will later be called the "Eisenhower Doctrine." Under the Eisenhower Doctrine, a Middle Eastern country could request American economic assistance or aid from U.S. military forces if it was being threatened by armed aggression from another state.
1957–The Dodgers' Jackie Robinson retires, rather than be traded to the New York Giants.
1959–Buddy Holly releases his last record,
It Doesn't Matter Anymore
.
1962–The Tony Sheridan and The Beatles single,
My Bonnie / The Saints
, is release in the U.K. on the Polydor label. This is the first time The Beatles are credited on a recording.
1962–Actress, Suzy Amis, is born Susan Elizabeth Amis in Oklahoma City, Oklahoma. She has appeared in the films
Fandango, The Big Town, Rocket Gibraltar, Twister, Rich in Love, The Ballad of Little Jo, Blown Away, The Usual Suspects,
and
Titanic
. She is married to director, James Cameron.
1963–Bob Dylan flies from London to Rome in pursuit of his girlfriend Suze Rotolo. He's accompanied by the folksinger, Odetta. Once in Italy, Dylan discovers that Rotolo has returned to the United States. He scores a gig at a folk club in Rome and writes the songs
Girl from the North Country
and
Boots of Spanish Leather
.
1963–
Billboard
magazine quotes Chess Records co-founder, Leonard Chess, as saying, "As it stands today, there's virtually no difference between rock and roll, pop, and rhythm and blues. The music has completely overlapped."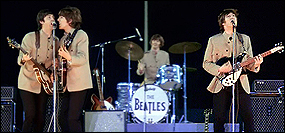 1964–The Rolling Stones perform at the Ricky Tick club at the Olympia Ballroom in Reading, England.
1966–At CTS Studios in London, England, The Beatles "doctor" the soundtrack to the film of their August 15, 1965, concert at Shea Stadium, in preparation for the film's broadcast. They re-record instrumental parts on some tracks, and on some songs they re-record the entire song, doing their best to synchronize their playing with the film. The fixes are done more to correct technical problems with the soundtrack than to correct performance weaknesses. Two songs,
She's a Woman
and
Everybody's Trying to Be My Baby
, are cut from the final film due to broadcast time limitations.
1968–Child psychologist, Dr. Benjamin Spock, minister, William Sloan Coffin, and others, are indicted for aiding those attempting to evade the U.S. draft.
1968–Alexander Dubcek comes to power and the "Prague Spring" begins in Czechoslovakia.
1968–The Beatles' movie,
Magical Mystery Tour
, is broadcast by BBC2 in color (it had been broadcast in black and white on December 26, 1967, by BBC1). The critical response remains almost wholly negative.
1969–The Royal Ulster Constabulary raid the Bogside area of Derry, damaging property and beating residents. In response, residents erect barricades and establish Free Derry.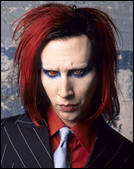 1969–Goth singer-performer, Marilyn Manson, is born Brian Hugh Warner in Canton, Ohio. He adopted his stage name from those of Marilyn Monroe and Charles Manson.
1970–Working at Olympic Sound Studios, London, England, Glyn Johns completes the re-production and compilation of a new "Get Back" master tape. The song
Teddy Boy
, which will not be included in the movie, has been dropped from the album.
I Me Mine
and
Across the Universe
have been added. The master tape concludes with a reprise version of the song
Get Back
.
1970–Vacationing in Denmark, John Lennon announces that, henceforth, all future proceeds from his songs and records will go towards promoting peace on Earth.
1970–The popular soap opera,
All My Children
, debuts on ABC-TV.
1970–A 7.1 earthquake shakes Tonghai County, Yunnan province, China. Between 10,000 and 15,621 people are killed and 26,783 others are injured.
1972–NASA announces plans for the development of a manned Space Shuttle.
1973–Bruce Springsteen's debut album,
Greetings From Asbury Park, N.J.
, is released.
1974–British music paper,
Melody Maker
, publishes the results of its "Top Albums of '73" poll. Pink Floyd's
Dark Side of the Moon
is #1.
1974–The warmest reliably measured temperature below the Antarctic Circle of +59 °F (+15 °C) is recorded at Vanda Station.
1975–The Tasman Bridge in Tasmania, Australia, is struck by the bulk ore carrier, Lake Illawarra, killing twelve people.
1976–The Khmer Rouge proclaim the Constitution of Democratic Kampuchea.
1976–The long-running news show,
The MacNeil-Lehrer Report,
debuts on PBS.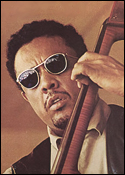 1976–Gunmen shoot dead 10 Protestant civilians after stopping their minibus at Kingsmill in County Armagh, Northern Ireland.
1976–Actor, Bradley (Charles) Cooper, is born in Philadelphia, Pennsylvania. He appeared in the films
I Want to Marry Ryan Banks, Wedding Crashers, Failure to Launch, He's Just Not That Into You, The Hangover,
and
All About Steve
. In 2011,
People
magazine named him the "Sexiest Man Alive." He was married to actress, Jennifer Esposito.
1979–Prince makes his live concert debut at the Capri Theatre in Minneapolis, Minnesota.
1979–Jazz musician, Charles Mingus, dies of a heart attack in Cuernavaca, Mexico, at age 56. His compositions were considered hard bop, yet Mingus avoided categorization, forging his own brand of music that fused tradition with unique and unexplored realms of jazz.
1981–
Woman
is selected (on schedule) as the second U.S.
Double Fantasy
single. There are few accusations of cashing in, as John Lennon had already been filmed for a promo clip for the single before his death.
1982–Three days of rain in the San Francisco, California, area comes to an end. Marin County and Cruz County had up to 25 inches of rain, and the Sierra Nevada Range got four to eight feet of snow. The storm caused 36 deaths, and caused more than $300 million in damage.
1982–Character actor, Hans Conried, dies of cardiovascular disease in Burbank, California, at age 64. He is best known for the role of Uncle Tonoose on Danny Thomas's sitcom
Make Room for Daddy
. He appeared in the films
The Great Dictator, Maisie Was a Lady, Saboteur, The Big Street, Mrs. Parkington, My Friend Irma, On the Town, Summer Stock, I'll See You in My Dreams, The 5,000 Fingers of Dr. T, The Affairs of Dobie Gillis, Rock-A-Bye Baby, My Six Loves,
and
The Cat from Outer Space
.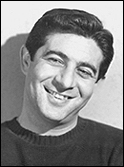 1982–Character actor, Harvey Lembeck, dies of a heart attack in Los Angeles, California, at age 56. He fell ill on the set of the TV show
Mork & Mindy
. Best known for his motorcycle gangleader role of Eric Von Zipper in several of the "Beach Party" movies, Lembeck was well-respected in the entertainment industry and conducted acting classes in Beverly Hills, California, in the 1960s and 1970s.
1985–Baseball player, Darryl Strawberry, marries Lisa Andrews.
1985–Cinematographer, Robert L. Surtees, dies in Monterey, California, at age 78. His films include
King Soloman's Mines, The Bad and the Beautiful, Oklahoma!, Ben-Hur, The Graduate, The Last Picture show, The Sting, A Star Is Born,
and
Same Time, New Year
.
1987–President Ronald Regan submitted the nation's first trillion-dollar budget.
1987–At his Friar Park recording studio in Henley-on-Thames, former Beatle, George Harrison, begins recording his album
Cloud Nine
.
1990–Actor, Arthur Kennedy, dies of a brain tumor in Branford, Connecticut, at age 75. He appeared in the films
High Sierra, The Lusty Men, The Desperate Hours, Peyton Place, Some Came Running, A Summer Place, Elmer Gantry, Lawrence of Arabia, Cheyenne Autumn,
and
Nevada Smith
.
1991–Georgian forces enter Tskhinvali, the capital of South Ossetia, Georgia, beginning the 1991-1992 South Ossetia War.
1991–The U.S. Embassy to Somalia in Mogadishu is evacuated by helicopter airlift just days after violence enveloped Mogadishu during the Somali Civil War.
1991–Actor, John Eckhardt, dies of a heart attack in Baltimore, Maryland, at age 79. Born without legs, he was cast in the cult movie,
Freaks
.
1993–The oil tanker, MV Braer, runs aground on the coast of the Shetland Islands, spilling 84,700 tons of crude oil.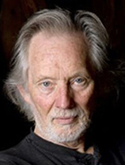 1994–Politician, Tip O'Neill, dies of cardiac arrest in Boston, Massachusetts, at age 81. He was 55th Speaker of the U.S. House of Representatives during the administrations of Presidents Gerald Ford, Jimmy Carter, and Ronald Reagan.
1996–Klaus Voormann, German artist and long-time friend of The Beatles, travels to London, England, to deliver his completed design for
The Beatles Anthology 3
to Apple Records.
1998–Singer, Sonny Bono, dies in a skiing accident at Heavenly Ski Resort on the Nevada-California state line, at age 62. The one-time hippie singer-songwriter who gained fame as half of vocal duo Sonny & Cher, was serving as a Congressman in the U.S. House of Representatives at the time of his death.
2000–During the Sri Lankan Civil War, Sri Lankan Tamil politician, Kumar Ponnambalam, is shot dead in Colombo.
2004–Ray Davies, of The Kinks, is shot in the leg while on vacation in New Orleans, Louisiana. The 59-year-old singer-songwriter ran after two men who stole his girlfriend's purse at gunpoint. His injuries were not considered serious.
2004–After 14 years of denials, Pete Rose publicly admits that he had bet on baseball while he was manager of the Cincinnati Reds.
2004–Baseball player, Tug McGraw, dies of a brain tumor in Brentwood, Tennessee, at age 59. He was the father of country singer, Tim McGraw.

2005–Eris, the largest known dwarf planet in the Solar System, is discovered by the team of Michael E. Brown, Chad Trujillo, and David L. Rabinowitz, using images originally taken on October 21, 2003, at the Palomar Observatory.
2005–Danny Sugerman, manager of
The Doors
, dies of lung cancer in Los Angeles, California, at age 50.
2007–Momofuku Ando, inventor of instant Asian style Ramen noodles and "cup noodles," dies at age 97.
2011–Representative John Boehner, of Ohio, is elected Speaker of the House, as Republicans regain control of the House of Representatives.
2012–Businessman, Richard Alf, dies at age 60. He was the co-founder of San Diego Comic-Con International.
2013–Super-centenarian, Reg Dean, dies in England, at age 110.
2014–A launch of the communication satellite GSAT-14 aboard the GSLV MK.II D5 marks the first successful flight of an Indian cryogenic engine.
2014–The fourth season premiere of
Downton Abbey
makes history for PBS, with more than 10.2 million viewers tuning in, making it the highest rated program in the network's 44-year history.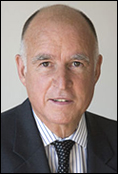 2015–Jerry Brown is sworn in for his fourth term as Governor of California. Brown, serving a second stint as governor, first served two terms from 1975 to 1983, and was elected for another four-year term in 2010, after a decades-long hiatus. He is the son of the late California Governor Edmund G. "Pat" Brown.
2015–Mercedes-Benz introduces a self-driving automobile: the Mercedes-Benz F015 Luxury in Motion autonomous concept car. The sleek, four-door automobile envisions how luxury self-driving cars might look and feel 15 years in the future. There's a steering wheel that folds into the dashboard when not in use. Six display screens in the instrument panel and side and rear panels relay information from the outside world, or play movies and online entertainment. Both experts and automakers say it isn't a question of if these vehicles will hit the road, it's when.
2016–A bus catches fire in Yinchuan, China, killing 14 people and injuring over 30 others.
2016–In China, the People's Liberation Army Strategic Support Force is founded, with Gao Jin as its inaugural Commander and Liu Fulian as Political Commissar.
2016–Former Beijing Deputy Communist Party Secretary, Lu Xiwen, is expelled from the Communist Party of China for "interfering with the market economy and law enforcement, and living a luxurious lifestyle," among other offenses.
2017–Scientists announce the discovery of the 79th organ mesentery inside the human body, which connects the intestine to the abdomen.
2017–Sears Holdings announces that 108 Kmart and 42 Sears stores will close in 2017, affecting retailers in 40 states. The company also announces that it is selling their trademark Craftsman tool brand to Stanley Black & Decker for $900 million.
2017–Fox News chooses veteran journalist and commentator, Tucker Carlson, to replace Megyn Kelly in their 9:00 p.m. time slot. Carlson had recently begun hosting a 7:00 p.m. show on the news channel. Megan Kelly is leaving for NBC News after a 12-year career at Fox.
PHOTOS FROM TOP TO BOTTOM: Edward the Confessor; Constanze Mozart; a safety razor; Paramahansa Yogananda; vintage Reddi-Wip ad; George Reeves as Superman; the Golden Gate Bridge under construction; Diane Keaton; Buddy Holly; The Beatles at Shea Stadium; Marilyn Manson; Charles Mingus; Harvey Lembeck; Klaus Voormann; Cup Noodles; and Governor Jerry Brown.