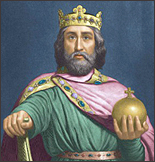 592–French King, Guntram, dies at Chalon-sur-Saône in France, at age 60.
661–The Rashidun Caliphate is effectively ended with the assassination of Ali, the last caliph.
676–Prince Toneri of Japan is born in Japan. He was a Japanese imperial prince in the Nara period. Although he was plagued, he survived and lived longest among the sons of Emperor Temmu.
814–Roman Emperor, Charlemagne, dies of pleurisy in Aachen, Holy Roman Empire, at age 71. He is succeeded by his son, Louis the Pious, as King of the Frankish Empire.
1077–The excommunication of Henry IV, Holy Roman Emperor, is lifted.
1225–Saint Thomas Aquinas, is born in Roccasecca, Kingdom of Sicily. He was the foremost classical proponent of natural theology. His influence on Western thought is considerable, and much of modern philosophy was conceived in development or opposition of his ideas, particularly in the areas of ethics, natural law, metaphysics, and political theory. Thomas is honored as a Saint by the Catholic Church and is held to be the model teacher for those studying for the priesthood.
1256–William II, Count of Holland, King of Germany, dies in a battle near Hoogwoud, North Holland, at age 28. The Frisians secretly buried him under the floor of a house. His body was recovered 26 years later by his son, Floris V, who took terrible vengeance on the West-Frisians.
1271–Isabella of Aragon, Queen of France, dies from horseback riding injuries and childbirth in France, at age 22.
1312–Joan II of Navarre is born. She was the only child of Louis X of France, King of France and Navarre, and Margaret of Burgundy. Joan's paternity was dubious because her mother was involved in a scandal, but Louis X declared her his legitimate daughter before he died in 1316.
1393–King Charles VI of France, is nearly killed when several dancers' costumes catch fire during a masquerade ball.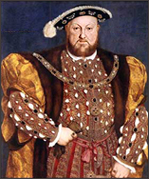 1457–Henry VII is born at Pembroke Castle in England. He will become the first Tudor King of England (1485-1509).
1521–The Diet of Worms begins.
1547–King Henry VIII dies from untreated type II diabetes at the Palace of Whitehall, London, England, at age 55. His nine-year-old son, Edward VI, becomes King and the first Protestant ruler of England.
1573–Articles of the Warsaw Confederation are signed, sanctioning freedom of religion in Poland.
1600–Pope Clement IX is born Giulio Rospigliosi in Pistoia, Grand Duchy of Tuscany.
1621–Pope Paul V dies from a stroke in Rome, Papal States, at age 68.
1624–Sir Thomas Warner founds the first British colony in the Caribbean, on the island of Saint Kitts.
1706–Printer and typographer, John Baskerville, is born in Wolverley, Kidderminster, Worcestershire, England. He was an businessman, in areas including japanning and papier-mâché, but he is best remembered as a type designer. His typefaces were greatly admired by Benjamin Franklin, a printer and fellow member of the Royal Society of Arts, who took the designs back to the newly created United States, where they were adopted for most federal government publishing. Baskerville's work was criticised by jealous competitors and soon fell out of favor, but since the 1920s, many new fonts have been released by Linotype, Monotype, and other type foundries as revivals of his work, mostly called "Baskerville."
1717–Ottman sultan, Mustafa III, is born at Edirne Palace in Turkey.
1724–The Russian Academy of Sciences is founded in St. Petersburg, Russia, by Peter the Great, and implemented by Senate decree. It was called the St. Petersburg Academy of Sciences until 1917.
1754–Sir Horace Walpole coins the word serendipity in a letter to a friend. It means: the occurrence and development of events by chance in a happy or beneficial way.
1784–Politician, George Hamilton-Gordon, 4th Earl of Aberdeen, is born in Edinburgh, Midlothian, Scotland. He was the Prime Minister of the United Kingdom.
1807–London, England's Pall Mall is the first street to be lit by gaslight.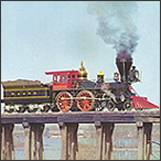 1813–Jane Austen's
Pride and Prejudice
is first published in the United Kingdom.
1820–A Russian expedition, led by Fabian Gottlieb von Bellingshausen and Mikhail Petrovich Lazarev, discovers the Antarctic continent, approaching the Antarctic coast.
1822–Alexander Mackenzie, soldier, journalist, and politician, is born in Logierait, Perthshire, Scotland. He was the second Prime Minister of Canada.
1846–The Battle of Aliwal in India, is won by British troops commanded by Sir Harry Smith.
1846–Charlotte Brontë writes to a London publisher about the poems of her sister, Emily, and their worthiness for publication.
1851–Northwestern University becomes the first chartered university in Illinois.
1855–The first locomotive runs from the Atlantic to the Pacific on the Panama Railway.
1857–William Seward Burroughs I is born in Rochester, New York. He is the inventor of the recording adding machine. He was a founder of the American Arithmometer Company, which later became the Burroughs Adding Machine Company, then the Burroughs Corporation. He was the grandfather of Beat writer, William S. Burroughs.
1859–Frederick John Robinson, 1st Viscount Goderich, dies in Putney Heath, Surrey, England, at age 76. He was Prime Minister of the United Kingdom (1827-1828).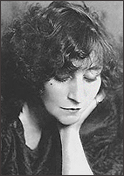 1864–Charles Williams Nash, is born in Cortland, Illinois. Nash co-founded Buick Motor Company with David D. Buick and William C. Durant. He bought out the Jeffery Motor Company in August 1916, and a year later renamed it Nash Motors.
1865–Kaarlo Juho Ståhlberg, lawyer, judge, and politician, is born in Suomussalmi, Finland. He was the first President of Finland. He played a central role in the drafting of the Constitution of Finland in 1919.
1871–In the Franco-Prussian War, the Siege of Paris ends in French defeat and an armistice.
1873–Novelist, Colette, is born Sidonie-Gabrielle in Saint-Sauveur-en-Puisaye, Yonne, France. She began her career by ghostwriting stories for her author-husband, "Willy," who locked her into a room until she finished each assignment. In the 1920s, she produced some of her best work, including
Cheri
and
The Last of Cheri
, both of which deal with an adolescent's affair with an aging courtesan. Her most famous work is her 1944 book,
Gigi
, which was made into a highly successful film by Vincent Minnelli in 1958.
1878–The Yale Daily News becomes the first daily college newspaper in America.
1887–In a snowstorm at Fort Keogh, Montana, the world's largest snowflakes are reported: 15 inches wide and eight inches thick.
1887–Pianist, Arthur Rubinstein, is born in Lodz, Poland. He was one of the most popular pianists who ever lived, selling more than 10 million copies of his recordings. He also had one of the longest musical careers in history, lasting more than 85 years. Rubinstein started playing piano at the age of three, made his public debut at the age of four, and didn't stop playing until he was almost 90 years old. His son is actor, John Rubinstein.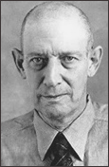 1890–Prisoner, Robert Stroud, the Birdman of Alcatraz, is born in Seattle, Washington. He is cited as one of the most notorious criminals in American history. Stroud began serving life imprisonment in solitary confinement at Leavenworth, where in 1920, after discovering a nest with three injured sparrows in the prison yard, he began raising them. Within a few years, he had acquired a collection of 300 canaries. Stroud began serving a 17-year term at Alcatraz Federal Penitentiary on December 19, 1942, where he was assessed by psychiatrist, Romney M. Ritchey, to be a psychopath. Regardless, with his book,
Stroud's Digest on the Diseases of Birds
, he made important contributions to avian pathology.
1896–Walter Arnold of East Peckham, Kent, becomes the first person to be convicted of speeding. He is fined one shilling, plus costs, for speeding at 8 mph, thereby exceeding the speed limit of 2 mph.
1902–The Carnegie Institution of Washington is founded in Washington, D.C., through a $10 million gift from Andrew Carnegie.
1908–Members of the Portuguese Republican Party fail in their attempted coup d'état against the administrative dictatorship of Prime Minister João Franco.
1909–United States troops leave Cuba (with the exception of Guantanamo Bay Naval Base), after being there since the Spanish-American War..
1912–Abstract Expressionist painter, (Paul) Jackson Pollack, is born in Cody, Wyoming. He earned the nickname "Jack the Dripper." His method was to make his paintings by tacking a large canvas to the floor and then pouring the paint directly from the can, or using a stick to drip and splash paint on the canvas. In 1956, at the age of 44, he killed himself and a passenger while driving drunk in East Hampton, New York. An exhibition of his work had already been planned for that fall at the Museum of Modern Art. It became, instead, a memorial to him. During Pollack's lifetime, his highest-selling work had gone for $1,500. Shortly after his death, that same painting sold for more than $2 million.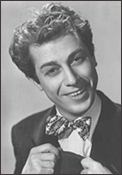 1915–An act of the U.S. Congress creates the U.S. Coast Guard as a branch of the U.S. Armed Forces.
1915–President Woodrow Wilson refuses to prohibit immigration of illiterates.
1918–In the Finnish Civil War, the Red Guard rebels seize control of the capital, Helsinki, and members of the Senate of Finland go underground.
1918–Character actor, Vito Scotti, is born Vito Giusto Scozarri in San Francisco, California. He was known for his ability to assume many divergent roles in over 200 screen appearances, in a career spanning 50 years. He can be seen in classic TV shows such as
Peter Gunn, Zorro, The Real McCoys, Bonanza, The Dick Van Dyke Show, The Rifleman,
and
The Addams Family
. He appeared in the films
Criss Cross, Conquest of Space, Where the Boys Are, The Explosive Generation, Rio Conchos, The Pleasure Seekers, Von Ryan's Express, How Sweet It Is!, Head, Cactus Flower,
and
Get Shorty
.
1920–The Spanish Legion is founded.
1920–The annual Salon des Indépendants exhibition in Paris, France, opens with over 3,000 works displayed. The lack of any artworks by Picasso notwithstanding, there were an exceptionally large number of Cubists represented. This was a concerted effort by the group to maintain their position at the forefront of the avant-garde in the face of the encroaching anti-art Dada movement. The following year's exhibition would be the first French exhibition to display Dada art. The movement would falter a year later with its abandonment by Marcel Duchamp, to be reinvented as Surrealism by André Breton in 1924.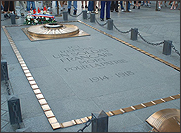 1921–A symbolic Tomb of the Unknown Soldier is installed beneath the Arc de Triomphe in Paris, France, to honour the unknown dead of World War I.
1922–A winter storm immobilizes the city of Washington D.C., producing 28 inches of snow. The roof of the Knickerbocker movie theatre collapses, killing 96 people.
1927–Jazz musician, Ronnie Scott, is born Ronald Schatt in Aldgate, England. He formed his own nine-piece jazz group in 1953, and opened the first Ronnie Scott's night club in London, England, in 1959, where he presented the best of the world's jazz artists.
1929–Traditional jazz figurehead, Mr. Acker Bilk, is born Bernard Stanley Bilk in Pensford, Sommerset, England. Bilk earned the nickname "Acker" from the Somerset slang for "friend" or "mate." The "Trad-Jazz" craze blazed on side-by-side with Merseyside's "Beat Music" that was popularized by the early Beatles. He had a #1 hit with
Stranger on the Shore
.
1932–Japanese forces attack Shanghai, China.
1933–The name "Pakistan" is coined by Choudhary Rehmat Ali Khan and is accepted by Indian Muslims.
1934–The first ski tow in the United States begins operation in Vermont.
1935–Iceland becomes the first country to legalize therapeutic abortion.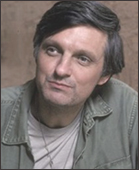 1936–Actor, Alan Alda, is born Alphonzo Joseph D'Abruzzo in New York, New York. He is best known for his starring role as Hawkeye Pierce in the TV series
M*A*S*H
. He appeared in the films
Paper Lion, The Moonshine War, Same Time, Next Year, California Suite, The Seduction of Joe Tynan, The Four Seasons, Sweet Liberty, Crimes and Misdemeanors, Manhattan Murder Mystery,
and
The Aviator
. He is the son of actor, Robert Alda.
1938–The World Land Speed Record, on a public road, is broken by Rudolf Caracciola in the Mercedes-Benz W195 at a speed of 268.9 mph.
1939–Poet, William Butler Yeats, dies in Menton, France, at age 73. He was one of the foremost figures of 20th century literature. In 1923, he was awarded the Nobel Prize in Literature for what the Committee described as "inspired poetry, which in a highly artistic form gives expression to the spirit of a whole nation." He was the first Irishman so honored.
1941–The final battle of the Franco-Thai War takes place. A Japanese-mediated armistice goes into effect later in the day.
1943–Pink Floyd's keyboardist, Rick Wright, is born in London, England.
1945–In World War II, supplies begin to reach the Republic of China over the newly reopened Burma Road.
1945–Actress, Karen Lynn Gorney, is born in Beverly Hills, California. From 1970 to 1974, Gorney played the role of Tara Martin on the soap opera
All My Children
. She appeared in the films
David and Lisa, Saturday Night Fever,
and
Searching for Bobby D
.
1948–Ballet dancer, Mikhail Baryshnikov, is born Mikhail Nikolaevich Baryshnikov in Riga, Latvian SSR, Soviet Union. He is a dancer, choreographer, and actor, often cited alongside Vaslav Nijinsky and Rudolf Nureyev as one of the greatest ballet dancers in history. He has had triple citizenship for Russia, Canada, and America.
1950–Model, Barbi Benton, is born Barbara Lynn Klein in New York, New York. At age 18, she became the co-host of Hugh Hefner's TV show
Playboy After Dark
. She appeared on the cover of
Playboy
magazine four times: July 1969, March 1970, May 1972, and December 1985. Benton lived with Hefner from 1969 until 1976. She appeared on the TV shows,
Hee Haw, McCloud, Fantasy Island, The Love Boat, Vega$,
and
Charlie's Angels
.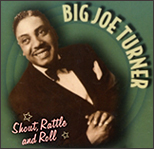 1951–The U.S. conducts a nuclear test at Nevada Test Site.
1954–Minister-historian, David Barton, is born in Aledo, Texas. He is a conservative activist and author. For his work regarding American history, he has had the support of U.S. conservatives Mike Huckabee, Newt Gingrich, Michele Bachmann, and Kansas Governor Sam Brownback. Barton also has a close association with media personality, Glenn Beck.
1955–Big Joe Turner records two of his well known blues numbers for Atlantic Records:
Morning, Noon and Night
and
Flip, Flop and Fly
.
1955–Nicolas Sarkozy, President of France, is born in Paris, France.
1956–Elvis Presley makes an appearance on
Tommy and Jimmy Dorsey's Stage Show
. It's the first of four weekly slots for the rising star, who earns $1,250 per show. He performs
Shake, Rattle & Roll, Flip, Flop and Fly,
and
I Got a Woman
. The show's producer, comedian Jackie Gleason, remarks, "He can't last. I tell you flatly, he can't last."
1958–Construction begins on the first private thorium-uranium nuclear reactor.
1958–Dodger catcher, Roy Campanella, is paralyzed in an automobile accident.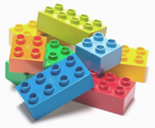 1958–The Lego toy company patents their design for Lego bricks. They are still compatible with Lego bricks produced today.
1960–
The Goon Show
broadcasts its final episode on the BBC.
1960–The National Football League announces expansion teams for Dallas, Texas, to start in the 1960 NFL season, and Minneapolis-St. Paul, Minnesota, for 1961 NFL season.
1963–The Rolling Stones record five tracks with producer Glyn Johns in their efforts to interest a label in signing the group.
1964–An unarmed U.S. Air Force T-39 Sabreliner on a training mission is shot down over Erfurt, East Germany, by a Soviet MiG-19.
1965–The current design of the Flag of Canada is chosen by an act of Parliament.
1965–The Who make their first appearance on the British TV rock show
Ready Steady Go!
The studio audience is packed with "Mods" by The Who's managers, Kit Lambert and Pete Stamp. The band's performance helps to put the single,
I Can't Explain
, into the British Top 10.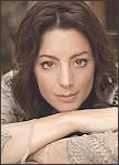 1968–Singer-songwriter, Sarah (Ann) McLachlan, is born in Halifax, Nova Scotia, Canada. Her songs include
Building a Mystery, Sweet Surrender, Adia, Angel,
and
Silence
.
1972–The triple album,
The Concert For Bangladesh
, goes to #1 on the U.K. album chart. The concert had been organized by former Beatle, George Harrison, to raise funds for the people caught up in the war and famine from the area.
1973–The 30th Annual Golden Globe Awards announces its winners. Best Picture:
The Godfather;
Best Actor: Marlon Brando for
The Godfather;
Best Actress: Liv Ullmann for
The Emigrants;
Best Director: Francis Ford Coppola for
The Godfather;
Best Musical:
Cabaret;
Best Foreign Film:
The Emigrants
(Sweden) and
The New Land
(Sweden).
1977–The first day of the Great Lakes Blizzard of 1977 dumps 10 feet of snow in Upstate New York. Buffalo, Syracuse, Watertown, and the surrounding areas are most affected.
1977–Singer, Joey Fatone, of the boy band 'N Sync, is born Joseph Anthony Fatone, Jr. in Brooklyn, New York. Fatone has become a TV personality, hosting and appearing on a wide variety of television programs. He appeared in the films
Longshot
and
My Big Fat Greek Wedding
.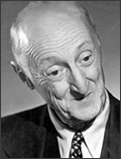 1977–Character actor, Burt Mustin, dies in Glendale, California, at age 92. Mustin began his professional acting career at the age of 67, after director William Wyler cast him in the 1951 film,
Detective Story
. Over the course of his career, he appeared in over 150 film and television productions.
1978–Fantasilandia opens in Satiago, Chile, with only eight attractions, including the Galaxy coaster, Mansion Siniestra, Ford T, and Century 2000.
1978–The 35th Annual Golden Globe Awards announces its winners. Best Picture:
The Turning Point;
Best Actor: Richard Burton for
Equus;
Best Actress: Jane Fonda for
Julia;
Best Director: Herbert Ross for
The Turning Point;
Best Comedy Film:
The Goodbye Girl;
Best Foreign Film:
A Special Day
(Italy).
1979–Pope John Paul II starts his first pastoral visit to Mexico.
1979–
CBS News Sunday Morning
debuts with original host and co-creator, Charles Kuralt.
1980–The USCGC Blackthorn collides with the tanker, Capricorn, while leaving Tampa, Florida. It capsizes, killing 23 Coast Guard crewmembers.
1980–Singer, Nick Carter, of boy band Backstreet Boys, is born Nickolas Gene Carter in Jamestown, New York.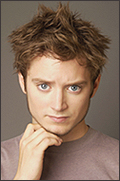 1981–President Ronald Reagan lifts the domestic petroleum price and allocation controls in the United States, helping to end the 1979 energy crisis and begin the 1980s oil glut.
1981–William J. Casey becomes the 13th Director of the Central Intelligence Agency (CIA).
1981–Actor, Elijah Wood, is born in Cedar Rapids, Iowa. He made his film debut with a minor part in
Back to the Future Part II
, then landed a succession of larger roles that made him a critically acclaimed child actor by age nine. He has appeared in the films
Avalon, Paradise, Forever Young, Radio Flyer, The Good Son, North, The War, The Ice Storm, The Lord of the Rings (Trilogy),
and
Eternal Sunshine of the Spotless Mind
.
1982–The U.S. conducts a nuclear test at Nevada Test Site.
1982–U.S. Army General James L. Dozier, in captivity by the Red Brigades, is rescued by Italian anti-terrorism forces.
1982–Actor, Danny Devito, marries actress, Rhea Perlman.
1983–British rocker, Billy Fury, dies of heart failure in Paddington, London, England, at age 42. Rheumatic fever, which he first contracted as a child, damaged his heart and ultimately contributed to his death. On April, 19, 2003, a bronze statue of Fury was unveiled by Jack Good at the National Museum of Liverpool Life.
1984–Tropical Storm Domoina makes landfall in southern Mozambique, eventually killing 214 people and causing some of the most severe flooding recorded in the region.
1984–The 41st Annual Golden Globe Awards announces its winners. Best Picture:
Terms of Endearment;
Best Actor: Tom Courtenay for
The Dresser
and Robert Duvall for
Tender Mercies
(a tie); Best Actress: Shirley MacLaine for
Terms of Endearment;
Best Director: Barbra Streisand for
Yentl;
Best Musical:
Yentl;
Best Foreign Film:
Fanny and Alexander
(Sweden).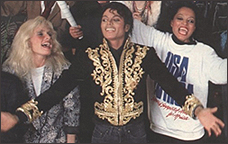 1985–Over 45 famous recording artists were told to "leave their ego at the door," at an all-night session in Los Angeles, California, that would produce the single
We Are the World
. Among the artists were: Harry Belafonte, Lindsey Buckingham, Ray Charles, Bob Dylan, Hall and Oates, The Jacksons, Waylon Jennings, Billy Joel, Kenny Loggins, Bette Midler, Willie Nelson, The Pointer Sisters, Lionel Richie, Smokey Robinson, Kenny Rogers, Diana Ross, Paul Simon, Bruce Springsteen, Tina Turner, Dionne Warwick, and Stevie Wonder. The all-star charity event was created to raise money for "USA for Africa," a non-profit organization benefiting the poor in Ethiopia.
1986–As America watches, the Space Shuttle "Challenger 10" explodes 73 seconds after liftoff, killing all seven astronauts on board. The crew was Gregory Jarvis, Christa McAuliffe, Ronald McNair, Ellison Onizuka, Judith Resnik, Dick Scobee, and Michael J. Smith.
1988–In R vs. Morgentaler, the Supreme Court of Canada strikes down all anti-abortion laws, effectively allowing abortions in Canada during all nine months of pregnancy.
1989–The 46th Annual Golden Globe Awards announces its winners. Best Picture:
Rain Man;
Best Actor: Dustin Hoffman for
Rain Man;
Best Actress: Jodie Foster for
The Accused,
Sigourney Weaver for
Gorillas in the Mist,
and Shirley MacLaine for
Madame Sousatzka
(a three-way tie); Best Director: Clint Eastwood for
Bird;
Best Comedy:
Working Girl;
Best Foreign Film:
Pelle the Conqueror
(Denmark).
1990–Super Bowl XXIV: The San Francisco 49ers beat the Denver Broncos, 55-10.
1990–Rodeo cowboy, Casey Duane Tibbs, dies of cancer in Ramona, California, at age 60. He held the World All-Around Rodeo Champion title twice, in 1951 and 1955. He won the World Saddle Bronc Riding Championship and the World Bareback Bronc Riding Championship. After his successful rodeo career, Tibbs became a stunt man, technical director, livestock consultant, wrangler, and actor in the film industry. He appeared in the films
Bronco Buster, The Rounders, Junior Bonner,
and
Breakheart Pass
.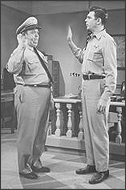 1993–Actress, Elizabeth Montgomery, marries actor, Robert Foxworth.
1994–Actress, Lorraine Bracco, marries actor, Edward James Olmos.
1994–Character actor, Hal Smith, dies of a heart attack in Santa Monica, California, at age 77. He his best known for the role of Otis Campbell on
The Andy Griffith Show
. He was seen on dozens of classic TV shows, including
Leave It to Beaver, Peter Gunn, Have Gun-Will Travel, The Donna Reed Show,
and
The Adventures of Ozzie & Harriet
. He appeared in the films
Walking My Baby Back Home, The Unholy Wife, The Three Stooges Meet Hercules, Son of Flubber, The Great Race,
and
Oklahoma Crude
.
1996–Super Bowl XXX: The Dallas Cowboys beat the Pittsburgh Steelers, 27-17.
1996–Jerry Siegel, comic book writer and creator of "Superman," dies in Los Angeles, California, at age 81.
2001–Super Bowl XXXV: The Baltimore Ravens beat the New York Giants, 34-7.
2002–TAME Flight 120, a Boeing 727-100, crashes in the Andes mountains in southern Colombia, killing 92 people.
2005–Musician, Jim Capaldi, drummer for Traffic, dies of stomach cancer in London, England, at age 60.
2006–The roof of one of the buildings at the Katowice International Fair in Chorzów-Katowice, Poland, collapses due to the weight of snow, killing 65 people and injuring more than 170 others.
2009–The Democratic-controlled U.S. House of Representatives approves a $819 billion stimulus bill.
2010–Five murderers of President Sheikh Mujibur Rahman of Bangladesh are executed by hanging.
2013–John Kerry is voted to succeed Hillary Clinton as U.S. Secretary of State.
2014–During a live remote from the College of Charleston, a man lunges at The Weather Channel meteorologist, Jim Cantore, who fends off the attacker with a knee to the groin, and then finishes his report.
2014–For the first time in history, four different televised Republican responses follow the State of the Union Address by Democratic President Barack Obama.
2016–The World Health Organization forms an emergency committee to tackle the spread of the Zika virus in the Americas.
2016–Sweden intends to expel as many as 80,000 refugees and migrants who arrived in 2015 and whose applications for asylum have been rejected. Sweden accepted more than 160,000 asylum seekers last year. In neighbouring Denmark, the government has approved legislation to seize the valuables of refugees to help pay for resettlement costs.
2016–Renowned doctor, Dr. Bennet Omalu, who discovered a degenerative brain disease in football players, says he believes O.J. Simpson may be suffering from that disease, known as chronic traumatic encephalopathy (CTE). CTE is believed to be caused by repeated blows to the head and has been found mostly in athletes who play contact sports.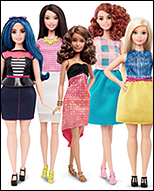 2016–After almost six decades, Mattel has made changes to its iconic Barbie doll. Nearly two dozen different kinds of Barbies have been released in the last year: the dolls have different skin colors, facial structures, hairstyles, hair colors, and eye colors. Now the dolls will also come in tall, petite, and curvy versions, making Barbie far more realistic in comparison to human females than she has been in the past. The dolls for 2016 will include seven skin tones, 22 eye colors, and 24 hairstyles.
2016–Musician, Paul Kanter, dies due to multiple organ failure and septic shock in San Francisco, California, at age 74. He is best known for co-founding Jefferson Airplane, a leading psychedelic rock band of the counterculture era, and its more commercial spin-off band, Jefferson Starship.
2017–Travelers from Iran, Iraq, Libya, Somalia, Sudan, Syria, and Yemen are blocked from entering the United States as President Trump's executive order takes effect. Iran says it will take reciprocal action.
2017–Pope Francis takes de facto control of the Sovereign Military Order of Malta (the entity retains sovereignty under international law), forcing its leader, Prince and Grand Master Matthew Festing, to resign.
2017–The Islamic Center of Victoria, a mosque in Victoria, Texas, is destroyed by a fire.
2017–Sir Christopher Bland, businessman and Chairman of the BBC (1996 to 2001), dies of prostate cancer in England, at age 78.
2017–Singer, Bobby Freeman, dies at age 76. He is best known for his "Top Ten" hit
Do You Want to Dance
.
2017–Geoff Nicholls, keyboardist for Black Sabbath, dies of lung cancer at age 68.
PHOTOS TOP TO BOTTOM: Charlemagne; King Henry III; an early locomotive train; Colette; Robert Stroud; Vito Scotti; Tomb of the Unknown Soldier in Paris, France; Alan Alda; Big Joe Turner; Legos; Sarah McLachlan; Burt Mustin; Elijah Wood; the recording of
We Are the World
; Hal Smith in a scene from
The Andy Griffith Show;
John Kerry; and new Barbie dolls for 2016.