BC 516–The Second Temple of Jerusalem finishes construction.
BC 58–Livia, Roman wife of Augustus, is born Livia Drusilla. She was the mother of Emperor Tiberius, paternal grandmother of Emperor Claudius, paternal great-grandmother of Emperor Caligula, and maternal great-great-grandmother of Emperor Nero.

133–Roman Emperor, Didius Julianus, is born in Milan, Italy.
680–Frankish Queen Balthild dies at age 65. She was the wife and of Clovis II, the King of Burgundy and Neustria. She is known for her charitable service and generous donations.
970–Peter I of Bulgaria dies.
1018–Poland and the Holy Roman Empire conclude the Peace of Bautzen.
1181–Emperor Takakura of Japan dies at age 19. His one-year-old son would become Emperor Antoku.
1595–William Shakespere's play,
Romeo and Juliet,
is performed for the first time.
1607–An estimated 200 square miles along the coasts of the Bristol Channel and Severn Estuary in the Kingdom of England are destroyed by massive flooding, resulting in an estimated 2,000 deaths.
1615–Thomas Rolfe, American son of Pocahontas, is born in Jamestown, Virginia. His maternal grandfather was Wahunsunacock, the Chief of the Powhatan tribe in Virginia.
1621–George II Rákóczi, Prince of Transylvania, is born in Sárospatak, Hungary.
1649–Charles I, King of Great Britain (1625-1649), is beheaded for treason in Whitehall, London, England, at age 48.
1661–Oliver Cromwell, Lord Protector of the Commonwealth of England, is ritually executed more than two years after his death, on the 12th anniversary of the execution of the monarch he himself deposed.
1703–The Forty-seven Ronin, under the command of Oishi Kuranosuke, avenge the death of their master.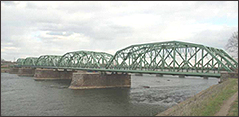 1730–Peter II of Russia dies of smallpox in Moscow, Russia, at age 14.
1790–The first boat intended to be used as a lifeboat is tested on the River Tyne.
1806–The original Lower Trenton Bridge, which spans the Delaware River between Morrisville, Pennsylvania, and Trenton, New Jersey, is opened.
1815–Thomas Jefferson reestablishes the burned-out Library of Congress by providing 6,500 books.
1820–Edward Bransfield sights the Trinity Peninsula and claims the discovery of Antarctica.
1826–The Menai Suspension Bridge (the world's first modern suspension bridge), connecting the Isle of Anglesey to the northwest coast of Wales, is opened.
1835–In the first assassination attempt against a U.S. President, a mentally ill man, Richard Lawrence, attempts to kill President Andrew Jackson in the U.S. Capitol. Both of Lawrence's pistols misfire, and Jackson proceeds to beat his would-be assassin with his cane.
1836–Betsy Ross, the seamstress credited with making the first U.S. flag, dies at age 84.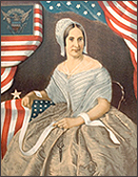 1841–A fire destroys 60% of Mayagüez, Puerto Rico.
1841–Politician, Félix (François) Faure, is born in Paris, France. He was the seventh President of France.
1847–Yerba Buena, California, is renamed San Francisco.
1858–The first Hallé concert is given in Manchester, England, marking the official founding of The Hallé orchestra as a full-time, professional orchestra.
1859–Edward Martyn is born in Tulira, County Galway, Ireland. He was a dramatist who, with William Butler Yeats and Lady Gregory, formed the Irish Literary Theatre (1899), which played a major part in the nationalist revival of interest in Ireland's Gaelic literary history, known as the Irish Literary Renaissance.
1862–The first American ironclad warship, the USS Monitor, is launched.
1867–Emperor Komei of Japan dies of smallpox at age 35.
1882–Franklin Delano Roosevelt, 32nd President of the United States, is born in New Hyde Park, New York. A Democrat, he won a record four presidential elections and dominated his party for many years as a central figure in world events during the mid-20th century, leading the United States during a time of worldwide economic depression and World War II. His program for relief, recovery and reform, known as the New Deal, involved a great expansion of the role of the federal government in the economy. He built the New Deal Coalition that brought together and united labor unions, big city machines, white ethnics, African Americans, and rural white Southerners in support of the Democratic party. The Coalition significantly realigned American politics after 1932, creating the Fifth Party System and defining American liberalism throughout the middle third of the 20th century.
1889–Archduke Crown Prince Rudolf of Austria, heir to the Austro-Hungarian crown, is found dead with his mistress, Baroness Mary Vetsera, in the Mayerling in the Vienna Woods.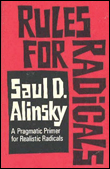 1894–The pneumatic hammer is patented by Charles King of Detroit, Michigan.
1894–Boris III of Bulgaria is born Boris Klemens Robert Maria Pius Ludwig Stanislaus Xaver in Sofia, Principality of Bulgaria.
1902–The first Anglo-Japanese Alliance is signed in London, England.
1908–Indian pacifist, Mohandas K. Gandhi, is released from prison by Jan C. Smuts after being tried and sentenced to two months in jail earlier in the month.
1909–Radical writer, Saul David Alinsky, is born in Chicago, Illinois. He wrote the book,
Rules For Radicals
, which he dedicated to "Satan." He is generally considered to be the founder of modern community organizing. His ideas were adapted in the 1960s by some American college students and other young counterculture-era organizers, who used them as part of their strategies for organizing on campus and beyond.
Time
magazine once wrote that "American democracy is being altered by Alinsky's ideas."
1911–The Canadian Naval Service becomes the Royal Canadian Navy.
1911–Ten miles from Havana, Cuba, the destroyer USS Terry makes the first airplane rescue at sea, saving the life of Douglas McCurdy.
1913–The British House of Lords rejects the Irish Home Rule Bill.
1914–Actor, John Ireland, is born in Vancouver, British Columbia, Canada. He appeared in the films
A Walk in the Sun, Red River, All the King's Men, Southwest Passage, Queen Bee, Gunfight at the O.K. Corral, Spartacus, Wild in the Country,
and
I Saw What You Did
.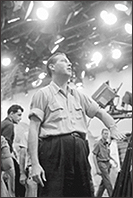 1914–Character actor, David Wayne, is born Wayne James McMeekan in Traverse City, Michigan. He appeared in the films
Adam's Rib, Stella, How to Marry a Millionaire, The Tender Trap, The Three Faces of Eve, The Sad Sack,
and
The Andromeda Strain
.
1915–Musician, Leroy "Happy Fats" Leblanc, is born in Rayne, Louisiana. He was a Cajun swing musician that recorded with RCA Records in the 1930s and 1940s.
1915–Politician, John Profumo, is born in Kensington, London, England. Although Profumo held an increasingly responsible series of political posts in the 1950s, he is best known for his involvement in a scandal with Christine Keeler in 1963. The scandal, which became known as the Profumo Affair, led to his resignation and withdrawal from politics.
1916–The McMahon-Hussein Correspondence (between Hussein bin Ali, Sharif of Mecca, and the British official, Henry McMahon) concerning the Arab revolt against the Ottoman Empire ends.
1920–Film director, Delbert Mann, is born Delbert Martin Mann, Jr. in Lawrence, Kansas. His films include
Marty, The Bachelor Party, Desire Under the Elms, Separate Tables, Middle of the Night, Lover Come Back, That Touch of Mink, Dear Heart,
and
Mister Buddwing
.
1923–Comedian, Dick Martin, of
Rowen & Martin's Laugh-In
, is born Thomas Richard Martin in Battle Creek, Michigan.
1924–Actress, Dorothy Malone, is born Dorothy Eloise Maloney in Chicago, Illinois. She is best known for the role of Constance MacKenzie in 440 episodes of the primetime soap opera
Peyton Place
. She appeared in the films
Hollywood Canteen, The Big Sleep, Young at Heart, Sincerely Yours, Artists and Models, Written on the Wind, Too Much Too soon, The Last Voyage, Beach Party,
and
Winter Kills
. She was married to actor, Jacques Bergerac.
1925–The Government of Turkey throws Patriarch Constantine VI out of Istanbul.
1925–Computer scientist, Douglas (Carl) Engelbart, is born in Portland, Oregon. He was an engineer, inventor, and early computer and Internet pioneer. He is best known for his work on the challenges of human / computer interaction, resulting in the invention of the computer mouse, the development of hypertext, networked computers, and precursors to graphical user interfaces. Engelbart never received any royalties for the mouse he invented. He said, "SRI patented the mouse, but they really had no idea of its value. Some years later it was learned that they had licensed it to Apple Computer for something like $40,000."
1930–The Politburo of the Soviet Union orders the extermination of the Kulaks.
1930–Actor, Gene Hackman, is born Eugene Allen Hackman in San Bernardino, California. He is a retired Academy Award winning actor whose career has spanned five decades. He appeared in the films
Lillith, Bonnie & Clyde, Marooned, I Never Sang for My Father, The French Connection, The Poseidon Adventure, Cisco Pike, Scarecrow, The Conversation, Zandy's Bride, Superman, Reds, Hoosiers, No Way Out, Unforgiven, The Firm, The Quick and the Dead, Get Shorty,
and
The Royal Tenenbaums
.
1933–Adolph Hitler is named Chancellor of Germany.
1934–Actress, Tammy Grimes, is born in Lynn, Massachusetts. She is known for her eccentric demeanor and a voice that has a throaty, quivering timbre. She appeared in the films
Play It As It Lays, Somebody Killed Her Husband, The Runner Stumbles, Mrs. North,
and
Slaves of New York
. She was married to actor, Christopher Plummer, and they are the parents of actress, Amanda Plummer.
1934–Publisher, Frank Nelson Doubleday, dies. He was the founder of the Doubleday Publishing Company.
1935–Poet and novelist, Richard (Gary) Brautigan, is born in Tacoma, Washington. He was a cult figure and literary idol of the 1960s. In 1955, he moved to San Francisco, California, and immediately became part of the Beat movement. He published several books of poetry, which he often handed out free on the streets of Haight-Ashbury. His cult following began in 1967, with the publication of his novel,
Trout Fishing in America
. This was followed by another popular novel,
In Watermelon Sugar
, and a book of poetry called
The Pill Versus the Springhill Mine Disaster
. In 1972, Brautigan moved to Montana and refused to give lectures or interviews for the next eight years. Although he continued to write novels and poetry, none of his later books achieved the success of his earlier works.

1936–Pianist, Horst Jankowski, is born in Berlin, Germany. He was a classically trained pianist, most famous for his internationally successful easy listening music. His big hit was the #1 instrumental
A Walk in the Black Forrest
.
1937–Actress, Vanessa Redgrave, is born in Greenwich, London, England. She appeared in the films
A Man for All Seasons, Blowup, Camelot, Oh! What a Lovely War, Murder on the Orient Express, Julia, Agatha, Yanks, Steaming, Prick Up Your Ears, Howards End, The House of the Spirits, Mrs. Dalloway,
and
The Butler
. Her father was actor, Michael Redgrave, and her sister was actress, Lynn Redgrave. She was married to director, Tony Richardson, and they are the parents of actress, Natasha Richardson.
1938–President Islam Karimov of Uzbekistan is born Islom Abdug'aniyevich Karimov in Samarkand, Uzbek SSR, Soviet Union (present-day Uzbekistan). He served in office for 27 years.
1939–Hitler calls for the extermination of Jews.
1940–Songwriter and producer, Mitch Murray, is born Lionel Michael Stitcher in Hove, Sussex, England. His first major songwriting success was with
How Do You Do It?
It was chosen by producer, George Martin, who insisted that The Beatles record it as their follow-up to
Love Me Do
. Their lack of enthusiasm was clear in the recording and it was not released. The song was then recorded by Gerry & the Pacemakers and became a #1 hit. Murray's other songs include
I Like It, You Were Made for Me,
and
I'm Telling You Now
. Murray's 1964 book,
How to Write a Hit Song,
inspired Sting, then a 12-year-old schoolboy, to start writing songs. Sting now refers to Murray as "my Mentor."
1941–Politician, Dick Cheney, is born in Lincoln, Nebraska. He was the 46th Vice President of the United States, under President George W. Bush.
1942–Japanese forces invade the island of Ambon in the Dutch East Indies. Around 300 captured Allied troops are massacred at Laha airfield. Three-fourths of the remaining POWs do not survive at the end of the war, including 250 men who were shipped to Hainan Island in South China Sea and never returned.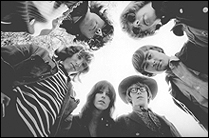 1942–Marty Balin, of Jefferson Airplane, is born Martyn Jerel Buchwald in Cincinnati, Ohio. Balin's distinctive voice, style and memorable songs include
Miracles, Hearts,
and
Count On Me
.
1943–In World War II, the Battle of Rennell Island continues for the second day. The USS Chicago is sunk and a U.S. destroyer is heavily damaged by Japanese torpedoes.
1943–In Letychiv, Ukraine, the German Gestapo commences mass shootings of over 7,000 Jews in the Letychiv slave labor camp.
1944–During World War II, the Battle of Cisterna, part of Operation Shingle, begins in central Italy.
1945–One hundred twenty-six American Rangers and Filipino resistance fighters liberate over 500 Allied prisoners from the Japanese-controlled Cabanatuan POW camp.
1945–The Wilhelm Gustloff, overfilled with German refugees, sinks in the Baltic Sea after being torpedoed by a Soviet submarine, killing approximately 9,500 people.
1947–Musician, Steve Marriott, is born Stephen Peter Marriott in Manor Park, Essex, England. He was the frontman of two notable rock and roll bands, spanning over two decades: Small Faces and Humble Pie.
1948–Mahatma Gandhi, leader of the Indian nationalist movement against British rule, is assassinated by a Hindu extremist in New Delhi, India, at age 78. Gandhi had led the country of India in a series of non-violent campaigns for independence from Great Britain in 1947. The following year, violence broke out between Hindus and Muslims within the country. Gandhi was trying to convince his people to embrace all peoples and all religions.
1948–Aviation pioneer, Orville Wright, dies of a heart attack in Dayton, Ohio, at age 76.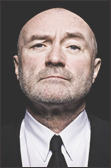 1951–Singer, Phil Collins, is born Philip David Charles Collins in Hounslow, Middlesex, London, England. He gained fame as both drummer and lead vocalist for the rock group Genesis, and later had success as a solo artist. Collins enjoys telling the story of how he is one of the young fans chasing The Beatles at the train station in the opening scenes of
A Hard Day's Night
. His songs include
In the Air Tonight, Against All Odds, Sussudio, One More Night,
and
Another Day in Paradise
.
1951–Ferdinand Porsche, Austrian car engineer, dies from a stroke in Stuttgart, West Germany, at age 75. He was the founder of the Porsche Auto Company. He is best known for creating the first gasoline-electric hybrid vehicle (Lohner-Porsche), the Volkswagen Beetle, and the Mercedes-Benz SS/SSK.
1952–United Nations Security Council Resolution 97 relating to armament regulation and restriction is adopted.
1956–The home of civil rights leader, Martin Luther King, Jr., is bombed in retaliation for the Montgomery Bus Boycott.
1959–The MS Hans Hedtoft, said to be the safest ship afloat and "unsinkable" like the RMS Titanic, strikes an iceberg on her maiden voyage and sinks, killing all 95 aboard.
1960–The African National Party is founded in Chad, through the merger of traditionalist parties.
1962–Two members of The Flying Wallendas high-wire act are killed when their seven-person pyramid collapses during a performance in Detroit, Michigan.
1962–Abdullah II of Jordan is born Abdullah bin Hussein bin Talal bin Abdullah bin Hussein bin Ali in Amman, Jordan. His father was King Hussein.
1964–In a bloodless coup, General Nguyen Khánh overthrows General Durong Van Minh's military junta in South Vietnam.
1964–NASA launches the unmanned probe, Ranger Six, designed to crash-land on the lunar surface. It makes a perfect flight to Moon, but its cameras fail.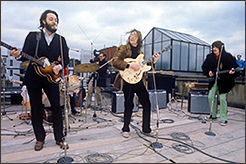 1965–One million people attend the funeral of former Prime Minister Sir Winston Churchill.
1968–The Vietnam War's Tet Offensive begins.
1968–Felipe VI of Spain is born Felipe Juan Pablo Alfonso de Todos los Santos de Borbón y Grecia in Madrid, Spain. In accordance with the Spanish Constitution, as monarch, he is Head of State and Commander-in-Chief of the Spanish Armed Forces, and also plays a role in promoting relations with Hispanic America.
1969–The Beatles perform their legendary "rooftop concert" atop Apple Studios, 3 Savile Row, London, England. They play for about 42 minutes, half of which is included in the movie
Let It Be
. After neighbors complain, the police arrive and they bring The Beatles' final live performance to a close. The Beatles perform
Get Back
three times (twice to open the performance and a third time to close it). They also perform
Don't Let Me Down
(twice),
I've Got a Feeling
(twice),
One After 909
, and
Dig a Pony
. The film,
Let It Be
, includes the following "rooftop" songs:
Don't Let Me Down, I've Got a Feeling, One After 909, Dig A Pony,
and
Get Back
.
1971–Carole King's
Tapestry
album is released. It will become the longest charting album by a female solo artist and sell 24 million copies worldwide.
1972–On what is called Bloody Sunday, British Paratroopers open fire on and kill 14 unarmed civil rights/anti-internment marchers in Derry, Northern Ireland.
1972–Pakistan withdraws from the Commonwealth of Nations.
1973–The rock group, KISS, play their first show at the Popcorn Club in Queens, New York.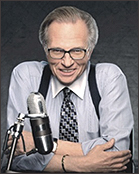 1974–The USSR conducts a nuclear test.
1974–Actor, Christian Bale, is born Christian Charles Philip Bale in Haverfordwest, Pembrokeshire, Wales. He has appeared in the films
Empire of the Sun, Newsies, Swing Kids, Velvet Goldmine, American Psycho, The Prestige, I'm Not There,
and
The Dark Knight
.
1975–The Monitor National Marine Sanctuary is established as the first National Marine Sanctuary in America.
1976–Blues musician, Mance Lipscomb, dies in Navasota, Texas, at age 80. As a youth, he took the name of "Mance" from a friend of his oldest brother, Charlie ("Mance" being short for emancipation). Unlike many of his contemporaries, he did not record in the early blues era, but his life is well documented, thanks to his autobiography
I Say Me for a Parable: The Oral Autobiography of Mance Lipscomb
.
1978–The Mutual Broadcasting Network begins airing
The Larry King Show
on radio.
1979–A Varig Boeing 707-323C freighter, flown by the same commander as Flight 820, disappears over the Pacific Ocean 30 minutes after taking off from Tokyo, Japan.
1980–Musician, Professor Longhair, dies in New Orleans, Louisiana, at age 61. He was a blues singer and piano player. Professor Longhair was active in two distinct periods: the heyday of early rhythm and blues and in the resurgence of interest in traditional jazz after the founding of the New Orleans Jazz and Heritage Festival. Throughout the 1950s, he recorded for Atlantic Records, Federal Records, and other local labels. In 1981, he was inducted into the Blues Hall of Fame, and he was inducted into the Rock and Roll Hall of Fame in 1992.
1982–The first PC virus code is written by Richard Skrenta. It is 400 lines long and is disguised as an Apple boot program called "Elk Cloner."
1982–The 39th Annual Golden Globe Awards announces its winners. Best Picture:
On Golden Pond;
Best Actor: Henry Fonda for
On Golden Pond;
Best Actress: Meryl Streep for
The French Lieutenant's Woman;
Best Director: Warren Beatty for
Reds;
Best Comedy:
Arthur;
Best Foreign Film:
Chariots of Fire
(United Kingdom).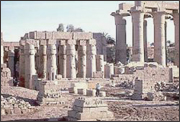 1982–Bluesman, Sam Lightnin' Hopkins, dies of cancer in Houston, Texas, at age 69. He was a country blues singer, songwriter, and guitarist.
1983–Super Bowl XVII: The Washington Red Skins beat the Miami Dolphins, 27-17.
1989–Five pharaoh sculptures from BC 1470 are found at the Temple of Luxor in Egypt.
1989–The American Embassy in Kabul, Afghanistan, is closed.
1990–France's Culture Ministry names folksinger, Bob Dylan, a commander in the Order of Arts and Letters.
1991–Actor, John McIntire, dies of emphysema in Pasadena, California, at age 83. He appeared in the films
Winchester '73, Westward the Women, The Tin Star, Psycho, Elmer Gantry, Flaming Star, Two Rode Together, Rooster Cogburn,
and
Honkytonk Man
.
1993–Alexandra of of Greece and Denmark dies of cancer in East Sussex, England, at age 71. She was Queen of Yugoslavia as the wife of the last King of Yugoslavia, Peter II, and mother of Alexander, Crown Prince of Yugoslavia.
1994–Peter Leko becomes the youngest chess grandmaster at age 15.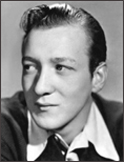 1994–Super Bowl XXVIII: The Dallas Cowboys beat the Buffalo Bills, 30-13.
1995–Workers from the National Institutes of Health announce the success of clinical trials testing the first preventive treatment for sickle-cell disease.
1999–Actor, Huntz Hall, dies of congestive heart failure in North Hollywood, California, at age 78. He is known for his roles in the "Dead End Kids" movies, which led to the "The Bowery Boys" movies, a highly successful series of comedies in the 1940s and 1950s.
1999–Announcer, Ed Herlihy, dies of natural causes in New York, New York, at age 89. He was a newsreel narrator for Universal-International and a long-time radio and television announcer for NBC. He was also the voice of Kraft Foods radio and TV commercials from the 1940s through the early 1980s.
2000–Kenya Airways Flight 431 crashes off the Ivory Coast into the Atlantic Ocean, killing 169 people.
2000–Seventeen Internet dot.com companies each spend $73,000 per second for network television ads during the Super Bowl. That is a total of about $38 million.
2000–Super Bowl XXXIV: The St. Louis Rams beat the Tennessee Titans, 23-16.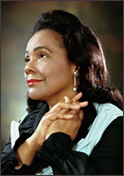 2003–The Kingdom of Belgium officially recognizes same-sex marriages.
2003–Richard Reid, a British citizen and al-Qaida follower, is sentenced to life in prison by a federal judge in Boston, Massachusetts, for trying to blow up a trans-Atlantic jetliner with explosives hidden in his shoes.
2003–The Kingdom of Belgium legalizes same-sex marriage.
2005–An ice storm covers parts of northern Georgia. Power outages in the area at the height of the storm affect nearly 320,000 homes and businesses.
2005–Prince Hashem bin Al-Abdullah of Jordan is born in Amman, Jordan.
2006–Coretta Scott King dies of complications from ovarian cancer in Playas de Rosarito, Baja California, Mexico, at age 78. She was an American civil rights activist and wife of Martin Luther King, Jr.
2007–Microsoft's Windows Vista operating system goes on sale.
2007–Sidney Sheldon, author, playwright, and screenwriter, dies of pneumonia in Rancho Mirage, California, at age 89. His TV works spanned a 20-year period during which he created
The Patty Duke Show
and
I Dream of Jeannie
.
2009–Businessman, Milton Parker, dies of respiratory problems in New York, New York, at age 90. From 1976, he was co-owner of the Carnegie Deli, located next to Carnegie Hall, in Manhattan, New York. Woody Allen's film,
Broadway Danny Rose
, featured many scenes filmed over a meal at the Carnegie Deli.
2011–Film composer, John Barry, dies of a heart attack in Oyster Bay, New York, at age 77. He composed the soundtracks for 11 of the James Bond films between 1963 and 1987. His other film scores include
The L-Shaped Room, The Knack ...and How to Get It, Born Free, Petulia, A Lion in Winter, Midnight Cowboy, Somewhere in Time, Body Heat, Frances, Out of Africa,
and
Dances with Wolves
.
2013–Naro-1 becomes the first carrier rocket launched by South Korea.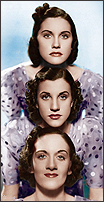 2013–Patty Andrews, of The Andrews Sisters, dies in Los Angeles, California, at age 94. The Andrews Sisters became the most popular female vocal group of the first half of the 20th century. The trio had the big hit
Boogie Woogie Bugle Boy
in 1941.
2014–Film director, producer, and screenwriter, Arthur Rankin, Jr., dies after a brief illness in Harrington Sound, Bermuda, at age 89. He co-founded Rankin/Bass Productions, Inc. (originally Videocraft International, Ltd.). It was an American production company, known for its seasonal television specials, particularly its work in stop-motion animation. The specials included
Rudolph the Red-Nosed Reindeer, The Little Drummer Boy, Santa Claus Is Coming to Town, Here Comes Peter Cottontail, Frosty the Snowman, Puss in Boots,
and
'Twas the Night Before Christmas
.
2016–An estimated half-million Italians protest in Rome's Circus Maximus against pending legislation that would legalize same-sex unions. The legislation would extend to civil unions the same rights they would have under marriage, including adoption of children.
2016–Social networking service, Facebook, and its photo-sharing subsidiary, Instagram, ban private person-to-person sales of guns via its services.
2016–At least one person is killed and many others are injured in a fight between two outlaw motorcycle gangs in Denver, Colorado.
2017–Gambian President Adama Barrow removes "Islamic" from the country's official name. The Gambia will now officially be called The Republic of The Gambia.
2017–In the largest protest since the 1989 Revolution, more than 90,000 people march through Romania's capital and other cities against a government proposal to pardon thousands of prisoners.
2017–At least seven people are killed in several avalanches in Gorno-Badakhshan, Tajikistan.
PHOTOS TOP TO BOTTOM: Emperor Takakura of Japan; the Lower Trenton Bridge; Betsy Ross;
Rules for Radicals
by Saul Alinsky; Delbert Mann; Dorothy Malone; Tammy Grimes; Horst Jankowski; The Jefferson Airplane; Phil Collins; The Beatles' "rooftop concert"; Larry King; Temple of Luxor; Huntz Hall; Coretta Scott King; and The Andrews Sisters.