98–Roman Emperor, Marcus Cocceius Nerva Caesar Augustus, dies in Gardens of Sallust, Rome, at age 67.
457–Byzantine Emperor, Marcian, dies of gangrene contracted during a long religious journey, at age 65.
555–Emperor Yuan Di of the Liang Dynasty is executed in Jiangling, China, at age 46.
661–Ali ibn Abi Talib, Saudi Arabian Caliph, dies of a wound from a poison-coated sword in Great Mosque of Kufa, Kufa, Iraq.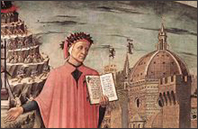 672–Pope Vitalian dies in Rome, Italy, at age 91.
1142–Song dynasty General Yue Fei is executed.
1186–Henry VI, the son and heir of the Holy Roman Emperor Frederick I, marries Constance of Sicily.
1302–Dante Alighieri is expelled from his native city of Florence, Italy, because his party fell out of favor. He will never return. He will write his "Divine Comedy" in exile in Ravenna, Italy.
1343–Pope Clement VI issues the papal bull Unigenitus to justify the power of the Pope and the use of indulgences. (An "indulgence" was the process of paying the church to have one's sins absolved.) Nearly 200 years later, religious reformer, Martin Luther, would protest this.
1521–Religious reformer, Martin Luther, attends the Diet of Worms.
1571–Shah 'Abbas the Great, Abbas I of Persia, is born in Herat, Iran (present-day Afghanistan).
1593–The Vatican opens the seven-year trial of scholar Giordano Bruno.
1596–Explorer, Sir Francis Drake, dies of dysentery in Portobelo, Colón, Panama, at age 55. Before dying, he asked to be dressed in his full armor. He was buried at sea in a lead coffin, near Portobelo, and divers continue to search for the coffin. Elizabeth I of England awarded Drake a knighthood in 1581.
1606–The trial of Guy Fawkes, and other conspirators begins, ending with their execution on January 31st.
1629–Organist and composer, Hieronymus Praetorius, dies in Hamburg, Getmany, at age 68. He wrote masses, 10 settings of the Magnificat, and numerous motets, mostly in Latin. Most of his music is in the Venetian polychoral style, which uses numerous voices divided into several groups.
1688–Empress Dowager Xiaozhuang of China, dies in Beijing, China, at age 74. Known for her wisdom and political insight, Empress Xiaozhuangwen is a respected figure in the history of the Qing Dynasty.
1695–Mustafa II becomes the Ottoman Sultan and Caliph of Islam in Istanbul, on the death of Ahmed II.
1708–Grand Duchess Anna Petrovna of Russia is born Anna Petrovna Romanova in Moscow, Empire of all the Russias.
1731–Italian instrument maker, Bartolomeo Cristofori, dies at age 76. He invented the piano.
1756–Composer, Wolfgang Amadeus Mozart, is born Johannes Chrysostomus Wolfgangus Theophilus Mozart in Salzburg, Austria. His father, Leopold Mozart, was a composer and teacher who turned impresario to present his children in concerts throughout Europe. By the age of six, Wolfgang was a skilled keyboard player, playing duets with his sister, Nannerl, in concerts for royal audiences in London, Paris, and Vienna. He also began to compose at a very early age, writing three operas when he was 12, and 16 symphonies by the time he turned 15. Before his early death at the age of 35, he had written 41 symphonies and a string of great operas, including
The Marriage of Figaro, Don Giovanni, Cosi fan tutte,
and
The Magic Flute
.
1772–The "Washington and Jefferson Snow Storm" is named such as George Washington reports three feet of snow at Mount Vernon, and Thomas Jefferson records about three feet at Monticello.
1776–Henry Knox's "noble train of artillery" arrives in Cambridge, Massachusetts.
1785–The University of Georgia is founded. It is the first public university in the United States.
1795–Engineer, Eli Whitney Blake, is born. He is best known for his mortise lock and stone-crushing machine, the latter of which earned him entry into the National Inventors Hall of Fame. He was the nephew of Eli Whitney, the inventor of the cotton gin.
1818–The U.S. Congress set its compensation at $8 per day, with the House Speaker and Senate President to receive $16 per day.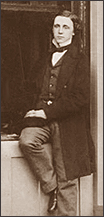 1825–The U.S. Congress approves Indian Territory (present-day Oklahoma), clearing the way for forced relocation of the Eastern Indians on the "Trail of Tears."
1832–Writer, Lewis Carroll, is born Charles Lutwidge Dodgson in Daresbury, Cheshire, England. He was a shy boy who was often bullied at school, but he was a stellar student, particularly in mathematics and classics. He ended up as a lecturer in mathematics at Christ Church, Oxford. He suffered from a bad stammer, which went away whenever he was among children, and at Christ Church he was often in the company of the Dean's children: Lorina, Edith and Alice Liddell. On July 4, 1862, he took the three girls for a rowing excursion on the Thames, during which he told them a fairy tale about Alice's adventures at the bottom of a rabbit hole, which resulted in a book published in 1865,
Alice's Adventures in Wonderland
. He followed the book with a sequel,
Through the Looking-Glass
. He also wrote the nonsense poems "Jabberwocky" and "The Hunting of the Snark."
1836–Austrian writer, Leopold von Sacher-Masoch, is born in Lemberg, Kingdom of Galicia and Lodomeria (present-day Lviv, Ukraine). His best known works are
Legacy of Cain
and
Venus in Furs
. The term "masochism" is derived from his name. On December 9, 1869, Sacher-Masoch and his mistress, Baroness Fanny Pistor, signed a contract making him her slave for a period of six months, with the stipulation that the Baroness wear furs as often as possible, especially when she was in a cruel mood. In his late fifties, his mental health began to deteriorate, and he spent the last years of his life under psychiatric care. Sacher-Masoch is the great-great-uncle of the British singer, Marianne Faithfull, on the side of her mother, the Viennese Baroness Eva Erisso.
1851–French ornithologist, naturalist, and painter, John James Audubon, dies in Manhattan, New York, at age 65. He is best known for his extensive study, documentation, and illustration of American birds in their natural habitats and the founding of the Audubon Society. His "Birds of America" is one of the most revered ornithological studies ever published.
1859–German Emperor, Wilhelm II, is born Frederick William Victor Albert at Crown Prince's Palace in Berlin, Prussia. He was the last German Emperor (Kaiser) and King of Prussia, ruling the German Empire and the Kingdom of Prussia. An ineffective war leader, he lost the support of the army, abdicated in November 1918, and fled to exile in the Netherlands. He was the eldest grandson of British Queen Victoria and related to many monarchs and princes of Europe.
1868–The Battle of Toba-Fushimi between forces of the Tokugawa shogunate and pro-Imperial factions begins. It will end in defeat for the shogunate, and is a pivotal point in the Meiji Restoration.
1869–Tokugawa rebels establish the Ezo Republic in Hokkaido, Japan.
1880–Thomas Edison patents an electric incandescent light bulb.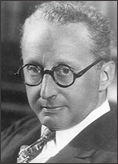 1885–Songwriter, Jerome Kern, is born in New York, New York. As one of the American theatre composers of the early 20th century, he wrote more than 700 songs, used in over 100 stage works, including such classics as
Ol' Man River, Can't Help Lovin' Dat Man, A Fine Romance, Smoke Gets in Your Eyes, All the Things You Are,
and
The Way You Look Tonight
.
1888–The National Geographic Society is founded in Washington, D.C.
1893–Politician, Soong Ching-ling, is born in Shanghai, China. She was the Honorary President of the People's Republic of China. She was the second wife of Sun Yat-sen, leader of the 1911 revolution that established the Republic of China, and was often referred to as Madame Sun Yat-sen.
1901–Composer, Giuseppe Verdi, dies from a stroke in Milan, Italy, at age 87. He was a Romantic composer primarily known for his operas, among them
Rigoletto, La traviata,
and
Aida
.
1902–Super-centenarian, Carl (James) Berner, is born in Stuttgart, Württemberg, Germany. He would live to the age of 110 (and 346 days).
1905–Character actor, Howard (Terbell) McNear, is born in Los Angeles, California. He is best known for the role of Floyd the Barber on
The Andy Griffith Show
. He appeared in the films
Escape from Fort Bravo, The Long, Long Trailer, Bundle of Joy, Bell, Book and Candle, The Big Circus, Blue Hawaii, The Errand Boy, Bachelor Flat, Follow That Dream, Irma la Douce, Kiss Me, Stupid,
and
My Blood Runs Cold
.
1908–Newspaper publisher, William Randolph Hearst, Jr., is born in Manhattan, New York. He was the second son of publisher, William Randolph Hearst. He became editor-in-chief of Hearst Newspapers after the death of his father in 1951.
1909–The Young Left is founded in Norway.
1910–Plumber, Thomas Crapper, dies in Anerley, Bromley, England, at age 73. As widely thought, Crapper did not invent the flush toilet: but he did do much to increase the popularity of the toilet and developed some important related inventions. The flushing toilet was invented by John Harrington in 1596.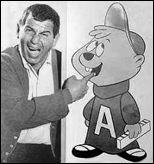 1918–Composer and conductor, Skitch Henderson, is born Lyle Russel Henderson in Halstad, Norman County, Minnesota. In a career at NBC-TV spanning 1951 to 1966, he succeeded Arturo Toscanini as music director for NBC Television and was the original conductor of the orchestras for
The Tonight Show
and
The Today Show
.
1918–Guitarist, Elmore James, is born Elmore Brooks in Richland, Holmes County, Mississippi. He was called the "King of the Slide Guitar."
1919–Novelty maestro, David Seville, is born Rostom Sipan Bagdasarian in Fresno, California. He created The Chipmunks, who sang hits of the day in speeded-up voices (
Ragtime Cowboy Joe
and
The Christmas Song
). As David Seville he enjoyed a #1 hit in 1958 with
Witch Doctor
. Bagdasarian also played minor roles in films, the best known being is his appearance in Alfred Hitchcock's murder mystery,
Rear Window:
Bagdasarian portrays the piano-playing songwriter who composes, plays, and sings the song
Lisa
.
1921–Actress, Donna Reed, is born Donna Belle Mullenger in Denison, Iowa. She is best known for the role of Donna Stone in the 1950s TV series
The Donna Reed Show
. She also appeared in the films
The Courtship of Andy Hardy, They Were Expendable, It's a Wonderful Life, Scandal Sheet, From Here to Eternity, The Benny Goodman Story,
and
Ransom!
1922–Journalist and author, Nellie Bly, dies of pneumonia in New York, New York, at age 57. She was an industrialist, inventor, and a charity worker who was widely known for her record-breaking trip around the world in 72 days. She was a pioneer in her field, and launched a new kind of investigative journalism.
1925–The first public demonstration of the medium called television is made. At first the Great Depression, and then World War II, would hinder further development of TV as a widespread communications tool. It would be 25 years before the first networks would be established.
1925–Blues singer and songwriter, Doc Pomus, is born in New York. With partner, Mort Shuman, he penned such classics as
Save the Last Dance For Me
and
This Magic Moment
.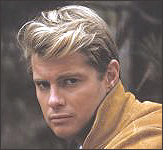 1927–Ibn Saud takes the title of King of Nejd.
1930–Blues singer, Bobby "Blue" Bland, is born Robert Calvin Brooks in Barretville, Tennessee. He was sometimes referred to as the "Lion of the Blues" and the "Sinatra of the Blues." His biggest hit was
Turn On Your Love Light
.
1936–Actor, Troy Donahue, is born Merle Johnson, Jr. in New York, New York. Donahue became a popular male sex symbol of the 1950s and 1960s. He appeared in the films
The Monolith Monsters, Summer Love, This Happy Feeling, The Perfect Furlough, Monster on the Campus, Imitation of Life, A Summer Place, The Crowded Sky, Parrish, Susan Slade, Rome Adventure, Palm Springs Weekend, My Blood Runs Cold, Grandview, U.S.A.,
and
Cry-Baby
. He was married to actress, Suzanne Pleshette.
1937–Steel guitar player, Buddy Emmons, is born Buddie Gene Emmons in Mishawaka, Indiana. Emmons was called "The World's Foremost Steel Guitarist." His musical versatility spanned genres such as country, swing, jazz, folk, and country-rock. He has performed or recorded with a wide variety of vocalists and musicians, including Linda Ronstadt, The Everly Brothers, Ernest Tubb, John Hartford, Ray Price, and Judy Collins.
1939–The Lockheed P-38 Lightning makes its first flight.
1941–Peruvian agent, Rivera-Schreiber, warns of a Japanese assault on Pearl Harbor.
1941–Jazz musician, Bobby Hutcherson, is born in Los Angeles, California. He was a vibraphone and marimba player.
1943–The VIII Bomber Command sorties 91 B-17s and B-24s to attack the U-boat construction yards at Wilhelmshaven, Germany.
1944–In World War II, the 900-day Siege of Leningrad is lifted.
1944–Nick Mason, drummer for Pink Floyd, is born Nicholas Berkeley Mason in Birmingham, England.
1945–Russian troops liberate the Nazi concentration camps, Birkenau and Auschwitz.
1948–Wire Recording Corporation of America announces the first magnetic tape recorder, priced at $149.50.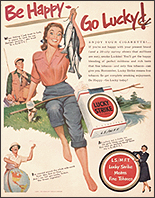 1950–The 2nd Annual Primetime Emmy Awards announces its winners. Best Kinescope Show:
Texaco Star Theatre;
Best Live Show:
The Ed Wynn Show;
Best Children's Show:
Time for Beany;
Most Outstanding Kinescoped Personality: Milton Berle; Most Outstanding Live Personality: Ed Wynn; Best Commercial: Lucky Strike. The ceremonies are held at the Ambassador Hotel, Los Angeles, California. The host is Bill Welsh. The awards are still primarily given out to Los Angeles-based TV shows and stations.
1951–Atomic testing in the Nevada desert begins as a U.S Air Force plane drops a one-kiloton bomb on Frenchman Flats. A total of 126 tests are planned.
1956–Actress, Mimi Rogers, is born Miriam Spickler in Coral Gables, Florida. She has appeared in the films
Gung Ho, Street Smart, Someone to Watch Over Me, Hider in the House, The Doors, The Rapture, The Mirror Has Two Faces,
and
Austin Powers: International Man of Mystery
. She was married to actor, Tom Cruise.
1958–Rock 'n' roller, Little Richard, enters Oakwood College in Huntsville, Alabama. It's a school for blacks run by the Seventh Day Adventist Church. Little Richard explains that while flying over the Philippines on tour, the wing on his plane caught fire and his prayers that the flames go out were answered. As a result, he says he's giving up rock 'n' roll so he can serve God.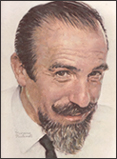 1959–Commentator, Keith (Theodore) Olbermann, is born in New York, New York.
1961–The Soviet submarine S-80 sinks when its snorkel malfunctions, flooding the boat.
1961–
Sing Along with Mitch
premieres on NBC-TV.
1963–John Farrow, director, producer, and screenwriter, dies of a heart attack in Beverly Hills, California, at age 58. His films include
Reno, Five Came Back. Wake Island, Two Years Before the Mast, The Big Clock, His Kind of Woman, Hondo,
and
The Unholy Wife
.
1964–Actress, Bridget Fonda, is born in Los Angeles, California. Her films include
Shag, Drop Dead Fred, Single White Female, Singles, Bodies, Rest & Motion, Point of No Return, Little Buddha,
and
It Could Happen to You
. She is the daughter of actor, Peter Fonda, the niece of actress, Jane Fonda, and the granddaughter of actor, Henry Fonda.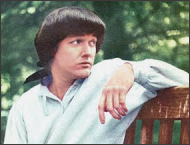 1965–During a concert in London, England, pop-rock singer, P.J. Proby, splits his pants on stage, significantly increasing his "naughty" reputation. The next month, he was banned by Britain's ABC theater chain for his new habit of purposely splitting his trousers on stage for dramatic effect, and his career as a superstar was over. He later secures work recording demos for Elvis Presley.
1965–Actor, Alan Cumming, is born in Aberfeldy, Perthshire, Scotland. He has appeared in the films
Circle of Friends, Emma, Romy and Michele's High School Reunion, Spice World, Buddy, Eyes Wide Shut, Get Carter, The Tempest,
and
Any Day Now
.
1967–More than 60 nations sign the Outer Space Treaty, banning the orbiting of nuclear weapons and placing weapons on celestial bodies or space stations.
1967–Astronauts Virgil "Gus" Grissom, Edward White, and Roger Chaffee die in a flash fire during testing of the Apollo I space capsule at Cape Kennedy, Florida.
1967–Chicago, Illinois, begins to dig out from 23 inches of snow that fell in just 29 hours. The city and the surrounding suburbs are paralyzed for days, and business losses are tremendous.
1968–Otis Redding's
(Sittin' on) The Dock of the Bay
is released seven weeks after his death. It was Redding's only number one record.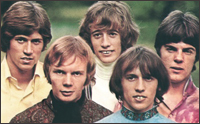 1968–The Bee Gees play their first concert in the U.S. at California's Anaheim Convention Center, making $50,000.
1970–In New York Federal District Court, music manager, Allen Klein, is convicted on 10 separate tax violations.
1970–The Movie Rating System modifies the "M" (Mature Audiences) rating to "PG" (Parental Guidance).
1971–Rocker, David Bowie, arrives in the U.S. for the first time. He wasn't allowed to play live due to work permit restrictions, but he attracted plenty of publicity when he wore a dress to a promotional event.
1972–Paul and Linda McCartney head to New York where they have arranged to meet with
John Lennon and Yoko Ono
. During dinner, John and Paul agree to stop "slagging each other off in the press."
1972–Gospel singer, Mahalia Jackson, dies of heart failure and diabetes complications in Chicago, Illinois, at age 60.
1973–The Vietnam peace accord is signed in Paris, France. While this marks the official end of U.S. involvement in the war, the fighting between the North and South Vietnamese will continue for another two years.
1977–Punk rock group, The Clash, is signed to CBS Records in the U.K. for £100,000.
1979–The 36th Annual Golden Globe Awards announces its winners. Best Picture:
Midnight Express;
Best Actor: Jon Voight for
Coming Home;
Best Actress: Jane Fonda for
Coming Home;
Best Director: Michael Cimino for
The Deer Hunter;
Best Comedy Film:
Heaven Can Wait;
Best Foreign Film:
Autumn Sonata
(Sweden).
1979–Actress, Rosamund Pike, is born in Hammersmith, London, England. She has appeared in the films
Die Another Day, Promised Land, Pride & Prejudice, Fugitive Pieces, An Education, Barney's Version, Made in Dagenham,
and
The World's End
.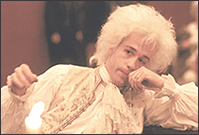 1980–Through cooperation between the U.S. and Canadian governments, six American diplomats secretly escape hostilities in Iran dueing the culmination of the Canadian Caper.
1983–The pilot shaft of the Seikan Tunnel, the world's longest sub-aqueous tunnel between the Japanese islands of Honshu and Hokkaido, breaks through.
1984–Pop singer, Michael Jackson, is severely burned during the filming of a Pepsi commercial. The pyrotechnics that where used in his dance sequence, set his hair on fire. He was hospitalized and recovered in a reasonably short time.
1985–The 42nd Annual Golden Globe Awards announces its winners. Best Picture:
Amadeus;
Best Actor: F. Murray Abraham for
Amadeus;
Best Actress: Sally Field for
Places in the Heart;
Best Director: Milos Forman for
Amadeus;
Best Comedy:
Romancing the Stone;
Best Foreign Film:
A Passage to India
(United Kingdom-USA).
1988–The Senate Judiciary Committee unanimously approves the nomination of Judge Anthony M. Kennedy to the U.S. Supreme Court.
1989–After finally securing the rights from Geffen Records in America, EMI and Capitol issue John Lennon and Yoko Ono's 1980 album,
Double Fantasy
, on CD and LP in the U.S. and the U.K.
1989–The temperature in Fairbanks, Alaska, remains 40 degrees below zero for the eighth day. Lows of 68 below zero at Galena, 74 below zero at McGrath, and 76 below zero at Tanana, are recorded. Wind chill readings are colder than 100 degrees below zero.
1991–Super Bowl XXV: The New York Giants beat the Buffalo Bills, 20-19.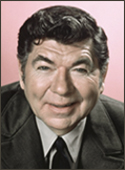 1992–Boxer, Mike Tyson, goes on trial for rape.
1992–Presidential candidate, Bill Clinton, and Genifer Flowers accuse each other of lying over her assertion they had a 12-year affair.
1993–Wrestler, André the Giant, dies of congestive heart failure in Paris, France, at age 46. His size was a result of gigantism caused by acromegaly, and led to him being called "The Eighth Wonder of the World."
1994–Character actor, Claude Akins, dies of cancer in Altadina, California, at age 67. He appeared in numerous TV shows, among them
I Love Lucy
and
The Twilight Zone
. He appeared in the films
The Defiant Ones, Rio Bravo, Battle for the Planet of the Apes, Concrete Cowboys,
and
Falling from Grace.
1995–The Golf Channel is launched on American cable TV.
1996–In a military coup, Colonel Ibrahim Baré Maïnassara deposes the first democratically elected president of Niger, Mahamane Ousmane.
1996–Germany observes International Holocaust Remembrance Day.
1997–It is revealed that French museums have nearly 2,000 pieces of art that were stolen by the Nazis.
1998–Volkswagen announces that it is negotiating with the surviving Beatles on the release of a special edition of its VW Bug (Beetle) car.
1998–Soul singer, James Brown, is charged with possession of marijuana and unlawful use of a firearm, after police are called to his South Carolina home.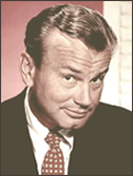 2001–Marie José of Belgium dies of lung cancer in Thonex, Switzerland, at age 94. She was the last Queen of Italy.
2003–The first selections for the National Recording Registry are announced by the Library of Congress.
2004–TV personality, Jack Paar, dies of heart disease in Greenwich, Connecticut, at age 85. He was an author, radio and TV comedian, and talk show host, best known for his time as the host of
The Tonight Show
from 1957 to 1962.
2007–Actor, Tige Andrews, dies of cardiac arrest in Encino, California, at age 87. He co-starred in the TV series
The Mod Squad
. He retired from acting in the early 1990s, after having appeared in more than 100 acting roles on stage, in film, and on television.
2008–Gordon B. Hinckley, President of The Church of Jesus Christ of Latter Day Saints, dies of natural causes in Salt Lake City, Utah, at age 98.
2009–Novelist, John Updike, dies of lung cancer in Danvers, Massachusetts, at age 76. Updike's most famous work is his "Rabbit" series (the novels Rabbit, Run; Rabbit Redux; Rabbit Is Rich; Rabbit At Rest; and the novella "Rabbit Remembered"), which chronicles the life of the middle-class everyman, Harry "Rabbit" Angstrom, over the course of several decades, from young adulthood to death.
2009–Politician, R. Venkataraman, dies due to multiple organ failure in New Delhi, Delhi, India, at age 98. He was the sixth President of India.
2010–The 2009 Honduran constitutional crisis ends when Porfirio Lobo Sosa becomes the new President of Honduras.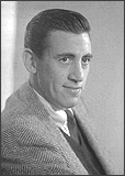 2010–Novelist, J.D. Salinger, dies of natural causes in Cornish, New Hampshire, at age 91. He wrote the controversial book,
The Catcher in the Rye
.
2011–The Yemeni Revolution begins as over 16,000 protestors demonstrate in Sana'a.
2013–A nightclub fire in the city of Santa Maria, Brazil, kills 242 people.
2014–Folk singer, Pete Seeger, dies peacefully in his sleep in New York, New York, at age 94. During is career he recorded 52 studio albums, 22 live albums, and 31 singles.
2016–A computer program called AlphaGo, powered by DeepMind, beats the European Go champion, Fan Hui, 5-0. This is the first time artificial intelligence has defeated a professional player in this ancient Chinese abstract strategy board game.
2017–British Prime Minister Theresa May meets with President Donald Trump at the White House in Washington, D.C.
2017–Vice President Mike Pence speaks at the annual pro-life rally, March for Life, in Washington, D.C.
PHOTOS TOP TO BOTTOM: Dante Alighieri; Wolfgang Amadeus Mozart; Lewis Caroll; Jerome Kern; David Seville with Alvin the Chipmunk; Troy Donahue; the first magnetic tape recorder; Lucky Strike cigarette ad; Mitch Miller; P.J. Proby; The Bee Gees; Tom Hulce in
Amadeus;
Claude Akins; Jack Paar; and J.D. Salinger.